Eco-tech company Lord of the Trees (LOTT) has raised US$1.25 million (AUD $1.6 million) in a pre-seed round led by US venture capital firm Draper Associates, with funds to bolster the Sydney-based business' mission of using precision drone technology to restore ecosystems worldwide.
The fresh cash injection has increased LOTT's valuation to $7 million and was backed by billionaire venture capitalist Tim Draper who has previously invested in global brands like Tesla, SpaceX, Twitter, Skype and Hotmail.
The majority of LOTT's new funding comes from Draper Associates' ESG (environmental, social, and corporate governance) fund, which supports tech startups that possess environmental principles and have the potential to transform industries for the better.
LOTT falls under the criteria as it uses precision drone technology, AI and propriety seed pods to restore degraded land. Within 12 hours, the company's drones are able to plant about 400,000 seed pods.
"Not all planting is created equal," LOTT founder Aymeric Maudous said.
"The old manual, hand planting methods were time-consuming and came with a high failure rate, so the entire approach to reforestation needed a major rethink.
"By combining the knowledge of environment experts, scientists, engineers, animal protection agencies and indigenous communities we are able to deploy swarms of drones to undertake companion planting."
Holding two master's degrees – one in marketing and another in environmental management – Maudous moved to Australia in 2004 to work on a forestry project in WA.
Five years later, he went on to launch sustainability exposition EcoXpo in Melbourne, Sydney and Perth. Selling the event in 2015, he worked as a brand marketer for Renault, Disney, Louis Vuitton and MaisonNets before founding LOTT in 2019.
The company currently has two cornerstone reforestation projects underway, one of which focuses on recovering 242 hectares of degraded land in WA in partnership with the Auria Forestry Research Project.
The second initiative is based in and around Sumatra's Gunung Leuser National Park, Indonesia, covering 950,000 hectares. LOTT is working alongside the Sustainable Green Sumatra Foundation to support the restoration of indigenous trees and help provide a habitat for numerous endangered species like siamang gibbons, tigers, and hornbills.
Other projects have also begun in Townsville and the Sunshine Coast, alongside plans for planting to start in Queensland's Daintree rainforest, Greece and parts of the US.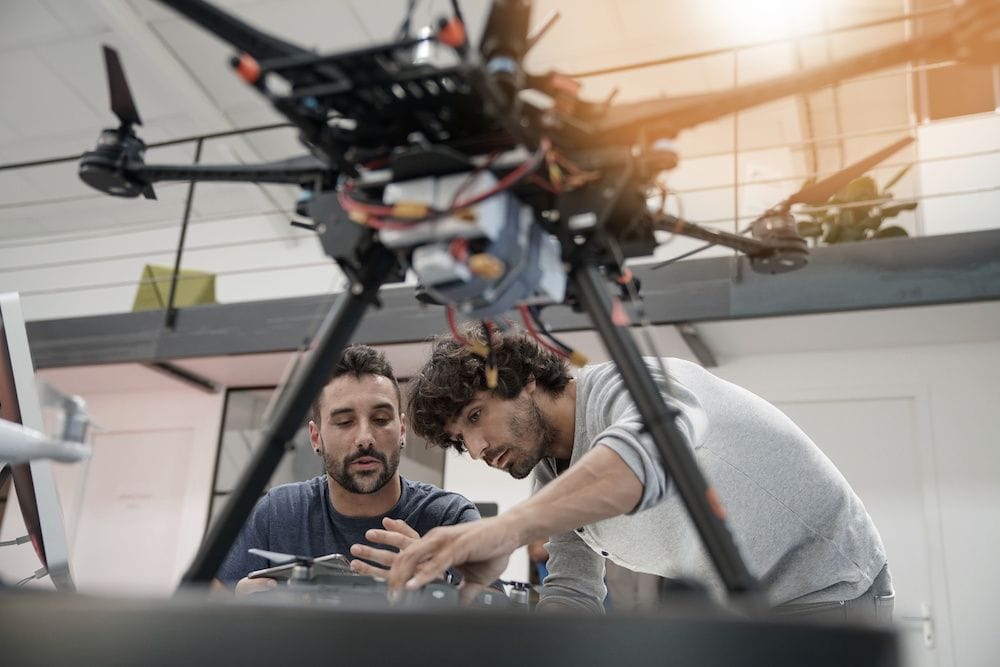 Lord of the Trees developing drone tech (provided)
According to the World Resources Institute, more than 12 million hectares of tree cover in the tropics was lost in 2020. Of the plants lost, 4.2 million hectares were previously undisturbed tropical forests.
Approximately half of the world's tropical forests have now been cleared due to logging, agricultural expansion, cattle ranching and mining. Deforestation also continues to threaten species like the orangutan, Sumatran tiger and various species of birds.
One of LOTT's objectives is to tackle blue carbon sources, such as mangroves, tidal marshlands and kelp forests since these environments absorb up to five times more carbon dioxide than regular forests.
"For ages I had been wanting to invest in a company that's truly committed to planet regeneration, and then I found Lord of the Trees," Draper Associates founder and managing partner Tim Draper said.
"I was thrilled by their simple technological solution and innovative business model, plus their commitment to meet the growing needs of carbon reduction across the globe.
"I marvel at the possibilities this company is creating for our planet and their commitment to restoring our ecosystems."
The company is also in talks with local and international government agencies, NGOs, environmental groups, mining corporations and agricultural landowners to take on additional projects.
Get our daily business news
Sign up to our free email news updates.