Victorian-based startup Invest Inya Farmer (IIF), armed with $1.1 million in seed capital, has launched a 'world first' asset class that allows city dwellers to invest in agricultural production without physically owning a farm.
For members of the IIF co-operative, a dozen oysters, a jar of honey, or a bag of peaches, ginger and beef isn't a shopping list. It's an investment portfolio of farm produce that not only allows people to grab a share of Australia's farm gate but gives rural producers early access to working capital to grow their businesses faster.
"In my farm I have beehives in the Northern Territory, cattle in Queensland, NSW and Tasmania, and oysters in two states and some in New Zealand," IIF founder Nathan MacPhee tells Business News Australia.
"We effectively invest into production cycles and when those assets are matured and harvested our members share in those profits."
The portfolio mix could be as simple as a dozen oysters, a single apricot tree or a cow, providing IIF members a share of production from farms across Australia and New Zealand.
The concept has caught the imagination of early-stage venture capital group Investible, as well as US-based AgFunder, which participated in the seed funding round in December.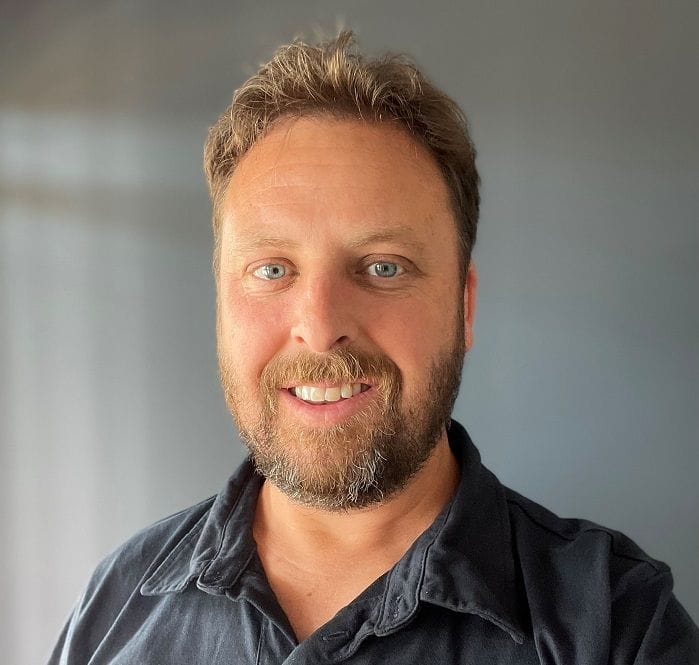 The capital partners are now keen to see IIF launch the business in Australia and test the model in the US, with the broader aim to benefit primary producers by giving them access to working capital without literally having to sell the farm.
IIF adopts a co-operative model that MacPhee describes as a 'world-first concept'. The co-operative comprises a mix of primary producers and investors, all of whom are classed as members.
"Normally co-operatives exist for farmers to get their products to consumers, but we created a co-operative for consumers to become farmers," says MacPhee, who has decades of experience in finance and funds management.
The model has been tested in Australia over the past two years, delivering 800 transactions across 20 farms in five states and annualised returns to members of about 15 per cent.
"Over the past two years we have been quietly developing this model across most types of farming including lamb, eggs, wine grapes, fruit and crops - a whole range of things.
"What makes us unique is that we are not providing loans or debt to farmers. We're not investing in their farm, but in what the farm grows. Our members essentially buy the crop, the fruit, the cow, the oyster or goats before they are ready.
"This provides a unique form of capital and liquidity for farmers some six or 12 months before they would otherwise get paid.
"It reduces their own production risk and, most importantly, it builds a connection between city and country – between producers and consumers."
A farm in your pocket
IIF has developed an app for members to follow the progress of their crops and livestock.
"Our vision is to put a farm in every pocket and we really want to make that a simple and engaging experience," says MacPhee.
"On the app, our members can screen opportunities, purchase them and track them as the farmers keep you up-to-date along the way. The farmers publish videos and photos of the growing cycle.
"You are effectively building a portfolio of real assets. But you have to invest in the smallest tangible unit of production and that might be as small as a dozen oysters in a basket for $10 or it can be a single fruit tree.
"In the case of a cow, you pay market value for the cow plus some carrying costs."
However, MacPhee does warn that the farming journey is not always positive. While IIF members also bear the pain of rural losses, he says the advantage is that they can diversify their portfolio to cover a range of primary produce.
"You can not only spread across the agricultural system, but across different geographies so you are actually transforming the risk," he says.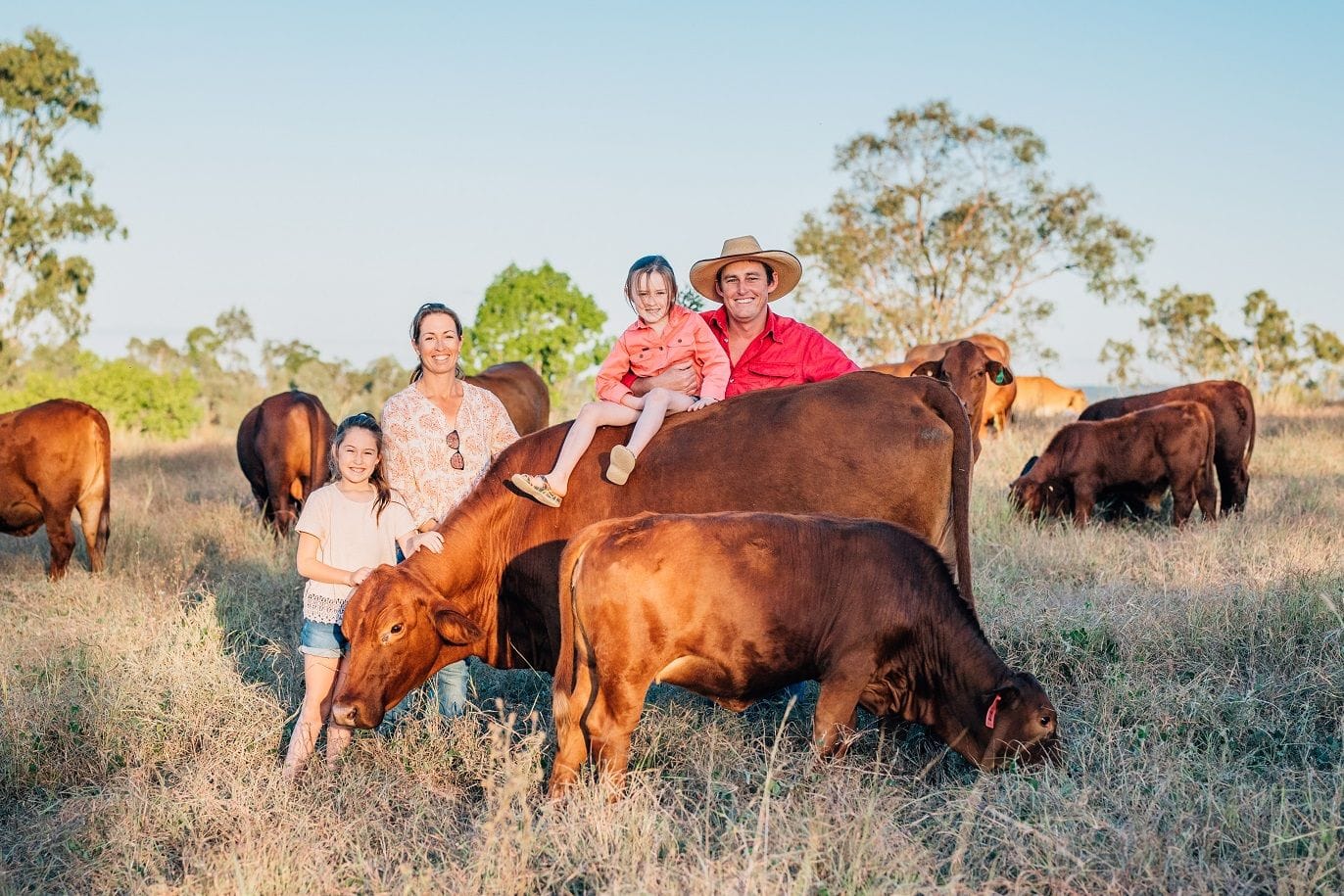 Sowing the seeds
MacPhee, who now lives in rural Victoria, first tinkered with the concept in 2018 after moving to the country from Sydney. He looked at farming as an investment but noted the cost barriers to entry for most people.
"For 95 per cent of the population, farming is off limits, but 100 per cent of the population needs farming every single day for the supply of food," he says.
"The genesis of the idea was to create a livestock portfolio on farms. Fortuitously, I was introduced to an oyster farmer, and he said we can do this.
"It worked out so well, we invested in thousands of dozens of oysters in winter which is a lull period for farmers. They know if they can hold out until Christmas, they can get a great price.
"We bought them in winter and when they sold them in summer everyone won, and the people on both sides were excited. Then we started talking to more farmers, learned about their challenges and the industry's need for capital and the undue risk they take."
Scaling up to 1000 users
MacPhee reveals that IIF has 'hundreds of members on the investor side'.
"We want to reach 1000 users on the platform by September and we see that as controlled growth.
"We have demonstrated that we can scale. We have made over 800 individual investments so far, but over the next five or six months we want to put in the processes and systems to do 10 times that."
IIF plans to test the market in the US from this year to ensure its scalability there as well.
"We already have partnerships in the US in a couple of sectors, but we want to learn the nuances of the market there first.
"Simultaneously, we'll be looking at facilitating capital flow from Asia into Australia. If we can demonstrate we can bring capital from Singapore, for example, this doesn't compromise land ownership and it's helping farmers do more."
MacPhee says farmers have long relied on bank debt to finance their business, which he describes as 'great in a good year but tortuous in a bad year'.
"When times get tough in farming, for example, farmers often sell at the wrong time because they need to rather than want to.
"We have some incredibly grateful farmers who have been able to do so much more a year ahead of what they otherwise could have."
Limiting the exposure
MacPhee says due diligence is critical to the success of IIF.
"We conduct due diligence on farmers, including credit reviews, and we have a minimum set of criteria for farmers to participate. We have production contracts and take title of the assets and we also cap our exposure at 50 per cent of a farmer's production.
"The app also offers transparency as you can see the farmer's record and all the outcomes the farmer has delivered."
MacPhee says Investible's participation in the seed round provides a foundation for IIF to extend its reach into Asian capital markets.
"Investible's founders have farming roots and they immediately understood the concept" he says.
"They're a progressive early-stage venture capital firm and they have operations in Singapore which is where we were heading next. They're a good team who get what we're doing."
Investible principal Jayden Basha says IIF solves 'a real pain point for farmers', while also educating consumers.
"Nathan and his team are tapping into a huge market of people seeking a stronger connection with what they eat," Basha says.
"By directly backing farmers with the upside of earning tangible returns, it's profit with purpose."
IIF plans to use the seed funding to build out the technological foundations of the business to scale up on both sides of its marketplace.
"Already IIF has created hundreds of new farmers in the city and it's only just the beginning," says MacPhee.
"We are literally only just pulling the covers off this. It's an exciting time to be a part of the journey."
Get our daily business news
Sign up to our free email news updates.
Help us deliver quality journalism to you.
As a free and independent news site providing daily updates
during a period of unprecedented challenges for businesses everywhere
we call on your support