Over the course of a decade Brisbane's top listed companies have transmogrified from a resource-heavy ensemble to a varied and colourful crowd with technological innovation at their core, in which almost one in three has a founder in leadership or board positions.
Unencumbered by the mainstays of the southern capitals, the market capitalisation of Brisbane's Top Companies is just 12 per cent of its Sydney counterpart, allowing wiggle room for even small caps to stake their claims in the river city.
The high-profile departure of airline Virgin Australia and the whisking away of investment fund Blue Sky's last remnants - whose alternative assets spin-off is now in the hands of Wilson Asset Management - serves to open the playing field further.
The total value of the companies in this list declined 4 per cent over the past year to $82.3 billion, but this is heavily skewed by Suncorp and Aurizon who account for more than a quarter of this market capitalisation - both have suffered badly through the COVID-19 pandemic.
When these two juggernauts are taken out of the picture though, the value of Brisbane's top companies has jumped 9 per cent over the last 12 months to $61.3 billion, outperforming the All Ordinaries which is down around 2 per cent overall.
With exposure to the tourism industry that took a battering in 2020, companies like Flight Centre and Star Entertainment have dropped positions since last year. Yet remarkably Corporate Travel Management (CTM) has risen while Alliance Aviation was propelled nine spots with record profit thanks to a fly-in-fly-out (FIFO) boom.
The biggest mover and shaker in the 2020 Brisbane Top Companies list however is data centre operator NEXTDC. Not only did the group make the top 10 for the first time, but it cracked the top five with shares up 140 per cent since the last instalment.
NEXTDC was founded in 2010 by Bevan Slattery, who appeared in that year's edition of the Top Companies list as CEO of PIPE Networks, which he co-founded with Shark Tank shark Steve Baxter.
That entity was acquired by TPG, but Slattery now has three companies to his name in Brisbane's Top Companies, the other two being Megaport and Superloop.
His penchant for building forward-looking businesses in the telecommunications infrastructure space is emblematic of the entrepreneurial spirit in the Queensland capital, boasting many founders who are still deeply involved in their listed businesses.
These entrepreneurial leaders, directors and chairmen include Don Meij at Domino's, Adrian Di Marco at Technology One, Jamie Pherous at CTM, Andrew Catsoulis at National Storage, Mike Veverka at Jumbo Interactive, Stephen Padgett at Alliance Aviation, Thomas Reardon at People Infrastructure, Dr Soheil Abedian at Sunland, Michael Omeros at Over the Wire, Maxine Horne at Vita Group and David Ahmet at Motorcycle Holdings.
In 2010, only three of the aforementioned entrepreneurs had their companies featured on this list. At that time, four of the top five were in the mining and resources sector. Now there are just two in the top 20.
That's not to say those companies have disappeared. In fact, with the exception of coal miner New Hope they were acquired; Lihir Gold by Newcrest and Arrow Energy by Royal Dutch Shell and PetroChina soon after publication, and Macarthur Coal by Peabody Energy a year later.
On the balance of the whole list, the mining and resources-affiliated contingent has been cut in half from 21 a decade ago, exceeded by retail which now accounts for one in four companies.
There were however more resources companies in the top 50 last year, but gas developer Comet Ridge and bauxite explorer Metro Mining have both seen their share prices plummet. Collection House has also been excluded from the 2020 edition due to a trading suspension since February due to challenges with senior lenders and a review of operations.
Reef Casino Trust managed to edge its way back into the list despite a hit to tourism in Cairns where it operates, while medical technology outfit ImpediMed is back in the fold following a positive investor response to its first commercial sales for the SOZO heart failure application.
The St Baker family-backed Novonix also makes its first appearance, buoyed by major deals for its lithium-ion battery technologies with Samsung and Sanyo.
This diversity of business success stories goes to show anything is possible in Brisbane, which has weathered the coronavirus storm through the help of visionary companies laying the foundations for future economic growth.
1. SUNCORP GROUP (SUN)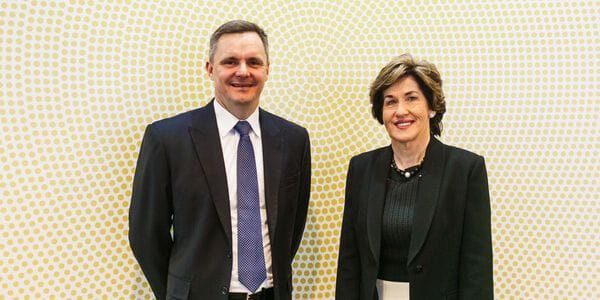 INSURANCE
2019 rank: 1
Market Cap: $13.04b
FY20 revenue: $14.77b
FY20 profit: $913m
Listed: 1988
CEO: Steve Johnston
CEO salary: $2.31m
With a new CEO at the helm, Suncorp (ASX: SUN) headed into FY20 with a plan for renewal.
CEO Steve Johnston has been with Suncorp since 2006 so when he replaced Michel Cameron after his shock departure in May 2019, the corporate veteran hit the ground running with a keen understanding of what the business needed.
Johnston's priority was the underperforming banking division which was lagging its insurance and wealth operations, but his plan involved improving operational efficiencies across the board. Banking was facing rising costs and weak credit growth, but that has been a common theme in the space for some time.
At one point, it raised speculation that Suncorp may sell off its banking arm, from which it generates about a third of its profits. However, Johnston emphatically put an end to those rumours.
As an insurer and banker, Suncorp took a hit during FY20 from bushfires and COVID-19, although its bottom line didn't show it. The $913 million profit compared to $195 million in FY19, a year impacted by the $910 million after-tax loss from the sale of its Australian life insurance and wealth business.
The FY20 profit benefited from the sale of Suncorp's auto repair division Capital SMART to automotive parts supplier AMA Group for $420 million. Suncorp retains 10 per cent of the repair business and has agreed to maintain its status as preferred repairer for up to 25 years. It booked a $285 million profit after tax from the sale.
Higher insurance costs and lower yields from investments led to a 32.8 per cent slide in cash earnings in FY20.
A pay scandal emerged at the end of 2019 with Suncorp revealing it may have short-changed staff on their holiday and penalty loading entitlements. It announced that remediation of the errors could cost it up to $70 million and it booked a $60 million provision in its FY20 accounts.
More bad news for employees came in September this year with the announcement that Suncorp was permanently shutting down 19 stores and one business centre. The move riled up the Finance Sector Union of Australia (FSU) which claimed it would lead to 550 job losses. COVID-19 had already led to the shutdown of most of the stores identified by Suncorp during the year.
Meanwhile, as part of an efficiency drive, Suncorp consolidated its group and insurance head office functions during the year. The group is also on track for a new headquarters at 80 Ann Street to be completed by Mirvac (ASX: MGR) in 2022. Construction of the new office tower began in August last year.
The company was removed from the ASX 20 on September 21.
---
2. AURIZON HOLDINGS (AZJ)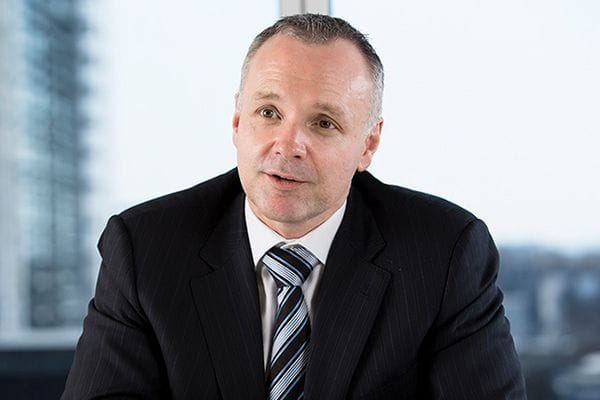 TRANSPORTATION
2019 Rank: 2
Market Cap: $8.04b
FY20 revenue: $3.06b
FY20 profit: $605.1m
Listed: 2010
CEO: Andrew Harding
CEO salary: $4.34m
Australia's largest private rail operator Aurizon (ASX: AJZ) only saw a minor impact to its rail volumes in FY20, but it is expecting a tough year ahead due to recessionary forces hitting steel demand.
The company's bottom line didn't show any stress, with a 28 per cent lift to $605 million and welcome lift in the final dividend.
Aurizon stepped up to the plate during the pandemic lockdown lifting the number of its weekly intermodal services by more than 20 per cent to meet a surge in consumer demand for essential goods throughout Queensland. The move was made in tandem with national transport group Linfox.
Network volumes were down 2 per cent during the year. That trend seems to be continuing into FY21 with the latest September quarter figures showing a 2 per cent drop in above rail volumes. Central Queensland Coal Network volumes were down further although there has been a 13 per cent increase in bulk volumes.
During the year, Aurizon bolstered its port services in north Queensland through the $25 million acquisition of Townsville Bulk Storage and Handling for $25 million, now rebranded as Aurizon Port Services and complementing the bulk division with storage and stevedoring services at the Port of Townsville.
Aurizon also spent some time in the courts during the year. The ongoing saga around the sale of the Acacia Ridge Terminal in Brisbane to Pacific National is now in the High Court as the competition watchdog, the ACCC, sought leave to appeal the decision of the Federal Court allowing the sale. A decision is expected before the end of this calendar year.
Aurizon had a win in the Queensland Court of Appeal after it dismissed an appeal by miners over charges imposed by Aurizon for upgrades of the Wiggins Island Coal Export Terminal at the Port of Gladstone.
In September 2019, it sought damages after alleging that Genesee & Wyoming had breached long-standing contractual rights held by Aurizon regarding the Australian subsidiary of the US railroad company. That matter has yet to be decided.
---
3. DOMINO'S PIZZA ENTERPRISES (DMP)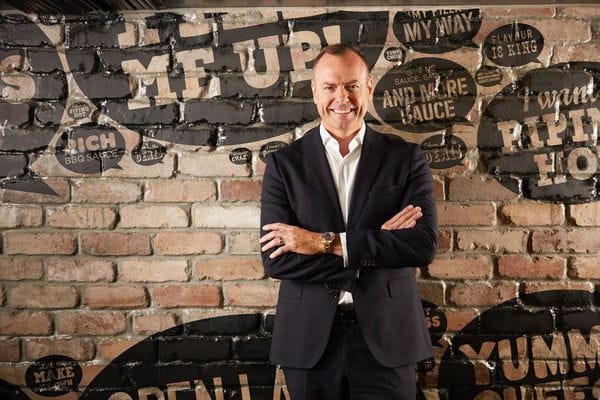 CONSUMER DISCRETIONARY
2019 Rank: 4
Market Cap: $6.46b
FY20 revenue: $1.9b
FY20 profit: $138.4m
Listed: 2005
CEO: Don Meij
CEO salary: $1.4m
Domino's Pizza Enterprises (ASX: DMP) proved it is possible to grow a business during a pandemic as the company added an extra 13,000 staff, opened 163 new stores and lifted revenue by 32.7 per cent.
Perhaps it was luck because Domino's operates a business that is made for lockdowns with its take-away format, but not so says CEO Don Meij. He claims the business has been lifted by strategic planning and its digital ordering strategy developed over many years.
Lockdown conditions were just the perfect storm for that strategy to prove its worth.
Chairman Jack Cowin, who also happens to be the owner of Hungry Jack's, described the second half of FY20 as the 'most extraordinary time of change' he has experienced in five decades in the fast-food industry.
The group achieved some global milestones with store numbers reaching 700 in Japan, 400 in France, 300 in Germany and the Netherlands, and 100 in Belgium.
Momentum has continued into FY21, with network sales up 14.9 per cent in the first quarter and 8.4 per cent on a same-store basis.
And while Domino's made some extra dough, it also shared some of it by donating 220,000 hot food deliveries to frontline health and essential services staff during the lockdown.
Among the positives cited by Domino's in FY20 is that it managed to retain all of its franchisees during COVID-19 at a time when other chains were losing them.
The company's growth over the past five years has been stellar, lifting store numbers from 1,500 in 2015 to 2,600, with most of that growth taking place in Europe. Meij is targeting 5,550 stores by 2033.
The current financial year started strongly with Domino's opening 74 stores to the end of September, a record for the period.
Things have been going so well that Meij this year spent $5.35 million on a full-floor beachfront apartment in the SEA building at Main Beach on the Gold Coast. That's not bad for the pizza king who started his career in the industry as a driver for Brisbane's chain of Silvio's Dial-a-Pizza stores in the 1980s.
However, it hasn't been all smooth sailing for Domino's which in January was hit with Federal Court action by disgruntled franchisee Frederick Aloysius Mario White.
The Perth-based franchisee, a former Domino's South Pacific Manager of the Year with three stores, is alleging misleading and deceptive behaviour by Domino's stemming from the 2014 campaign involving $5 pizzas and claims that ingredients supplied by Domino's were unreasonably marked up. Domino's has rejected the claims.
---
4. NEXTDC (NXT)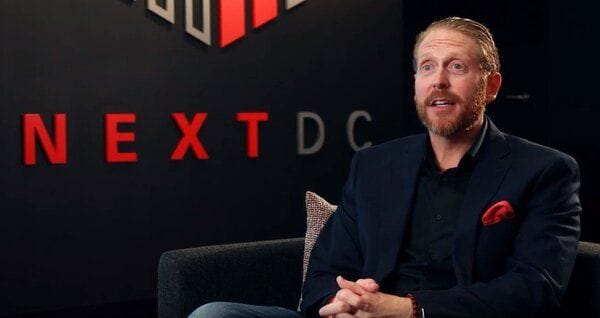 Software & Services
2019 Rank: 11
Market Cap: $5.15b
FY20 revenue: $205.22m
FY20 loss: $45.17m
Listed: 2010
CEO: Craig Scroggie
CEO salary: $3.09m
The cloud technology sector was awash with opportunity in 2020 as more people adapted to working remotely from home.
Data centre operator NEXTDC (ASX: NXT) was among those companies capitalising on the trend, leading it to announce in April a $672 million capital raising to both bolster its balance sheet and develop a third data centre tower in Sydney.
NEXTDC is applying $350 million of these funds to the S3 data centre, located in Gore Hill, Sydney, with the practical completion date expected in the first half of FY22.
CEO Craig Scroggie said at the time of the capital raising that NEXTDC was experiencing significant demand for its data centres in the turbulent market environment.
Since then, more people have adapted to a new work environment with research from Global Workspace Analytics finding that post-COVID, up to 77 per cent of knowledge workers want to continue working from home some of the time.
The first half of FY20 saw NEXTDC make a record investment in new data centres, as it built a second each for Sydney and Perth. This investment was supported by a record take-up of the company's services with major contracts in Victoria and NSW announced during the year.
Contracted utilisation had grown 33 per cent in FY20, representing the single largest sales performance by the company since it was founded in 2010 by serial entrepreneur Bevan Slattery.
However, ongoing investment in its data centre network impacted the company's bottom line in FY20.
Revenue rose 14 per cent as its customer base grew by 15 per cent, boosting underlying EBITDA by 23 per cent. The bottom-line loss blew out from $9.81 million in FY19 to $45.17 million in FY20, impacted by higher tax expenses, depreciation and data facility costs.
NEXTDC says it is on track to meet its guidance for FY21 with underlying EBITDA growth of between 20 and 24 per cent.
The group's ability to continue its capital investment program has been bolstered after negotiating a new $1.5 billion syndicated debt facility with its bankers. Scroggie says this is "testament to the maturity of the company today".
---
5. ALS (ALQ)
INDUSTRIALS
2019 Rank: 6
Market Cap: $4.7b
FY20 revenue: $1.83b
FY20 profit: $127.8m
Listed: 1952
CEO: Raj Naran
CEO salary: $1.52m
Global testing group ALS (ASX: ALQ) could sum up 2020 as a period of disruption and opportunity.
The company, whose financial year ends on March 31, saw minimal impact on its profits in FY20 with only the final quarter of its financial year affected. Underlying profit still managed to rise marginally.
However, the first half of its current year has been offering up some challenges. Business shutdowns saw revenue slide 9 per cent in April compared to a year earlier and the first quarter overall was down by 9.8 per cent.
ALS has a diversified client global base offering testing services in the life science, commodities, geochemistry and industrial sectors.
Life science provided new opportunities with the company producing tests for COVID-19 in its own laboratories using standard swabs from medical professionals. The COVID-19 testing operations have been rolled out across ALS's international operations.
The company operates from more than 350 sites in 65 countries in Africa, Australia, Europe, Asia and the Americas. It is one of the world's largest analytical and testing businesses.
ALS experienced some softening in the commodities sector in the first quarter of FY21, although conditions had started to improve by June as more mining activity resumed.
The company says geochemistry has remained subdued while asset care has also been hit as clients defer non-essential maintenance.
ALS completed two acquisitions in FY20 the Latin American pharmaceuticals business ARJ and European food testing business Aquimisa. ALS has made no secret of its desire for bolt-on acquisitions in the high-margin food and pharmaceutical sectors.
The year was not without controversy as ALS suspended four employees in February after an investigation found that analysis certificates of coal samples were amended before their issue without 'proper justification'.
CEO Raj Naran told shareholders at the company's AGM in July that while he was disappointed with the actions of a 'small number of employees' in the Australian Coal Superintending and Certification Unit, he was confident it was only confined to this 'small part of our business'.
---
6. THE STAR ENTERTAINMENT GROUP (SRG)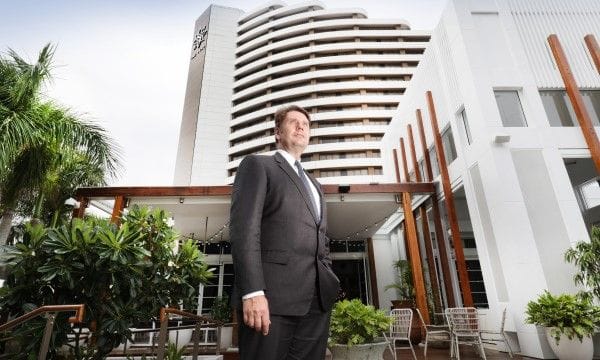 ENTERTAINMENT
2019 Rank: 5
Market Cap: $3.67b
FY20 revenue: $1.48b
FY20 loss: $94.6m
Listed: 2011
CEO: Matt Bekier
CEO salary: $3.6m
There was no escaping the COVID tsunami for The Star Entertainment Group (ASG: SGR) this year, with the shutdown bringing its operations to a standstill.
It was a shuddering halt to business for the company which was sitting on a record run with normalised and domestic earnings from July 2019 to February 2020. Although there was a softening of the lucrative international high roller market during the year, that market segment was dead by March as international flights were grounded.
Some 95 per cent of The Star's 9,000 staff were stood down, although almost 7,000 of them were placed on the JobKeeper scheme.
The group also had to negotiate waivers to its debt covenants as revenue instantly dried up.
The pain didn't last as long as expected with the group's casinos in Brisbane, Gold Coast and Sydney opening under strict conditions in July a four-month shutdown rather than six months.
While conditions have improved in Queensland, it has been slower going in NSW due to tighter social distancing restrictions on its operations. That's reflected in JobKeeper payments continuing until January for The Star Sydney for about 3,000 staff. Staff in Queensland are no longer eligible for the government assistance.
The events of this year could be seen as opportune for The Star by playing the embattled company card, because it managed to score some victories during the lockdown.
The Star's market-leading position in the Queensland market was given a boost in July with the announcement that the Queensland Government was abandoning plans for a second Gold Coast casino licence and the so-called Global Tourism Hub project which had become a political football for the government.
The group also had another win in NSW, where its competitor Crown Resorts' (ASX: CWN) has faced setbacks with a delay of its Barangaroo project in Sydney due to money laundering concerns from regulators.
The Star renegotiated an exclusivity agreement with the NSW Government giving it rights to electronic gaming machines until 2041. If Crown is awarded licences for EGMs, The Star is eligible for compensation.
During the lockdown work continued across the group's projects. In May, The Star secured $1.6 billion in project-debt funding for the Queen's Wharf project in Brisbane over the next 5.5 years. The project continues to be on time and on budget, it says.
Construction is also progressing on the 700-room Dorsett hotel and The Star Residences on the Gold Coast.
CEO Raj Naran told shareholders at the company's AGM in July that while he was disappointed with the actions of a 'small number of employees' in the Australian Coal Superintending and Certification Unit, he was confident it was only confined to this 'small part of our business'..
---
7. BANK OF QUEENSLAND (BOQ)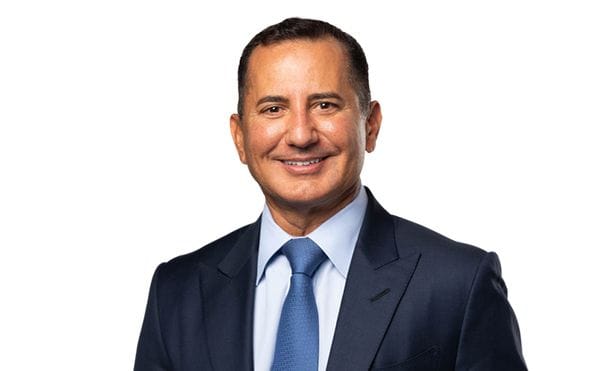 FINANCIALS
2019 Rank: 7
Market Cap: $3.62b
FY20 revenue: $1.09b
FY20 profit: $115m
Listed: 1971
CEO: George Frazis
CEO salary: $1.65m
It was a year of transition for Bank of Queensland (ASX: BOQ) in FY20 following the departure of John Sutton for health reasons at the end of 2018 and the appointment of a new CEO.
The group had been guided by interim CEO Anthony Rose for most of 2019 ahead of the appointment of new CEO George Frazis who hit the ground running this year.
In February, Frazis announced a five-year strategy for BOQ including an improved digital offering to build on 'strong customer engagement' and drive a sustainable improvement to the group's performance.
The costs of this would be met by 'efficiency and productivity benefits', beginning with a round of job cuts early this year.
Frazis is determined to set BOQ up for the future, especially an upgrade of the group's information technology system which received a rather frank assessment by former chairman Roger Davis ahead of his departure last year.
Davis described the company's tech as a 'bowl of spaghetti'. Against that backdrop, Frazis declared his plans to build a new digital bank instead of taking the band-aid approach seen over the past decade.
The five-year strategy is well under way, but there were some obvious disruptions to BOQ during the year that weren't on the radar when the strategy was initially developed.
If the share price is any indication it hasn't been a great year for BOQ. Its share price is down more than 20 per cent from the same time last year despite recovering from the COVID blues earlier this year, but the price chart is not that much different to most in the banking sector.
The hits came early in FY20, in September 2019, when the corporate watchdog ASIC took BOQ and Bendigo and Adelaide Bank (ASX: BEN) to the Federal Court for imposing what it alleges were unfair contract terms on small business customers.
BOQ asserts it has taken immediate action to address all of ASIC's concerns.
Loan impairments due to COVID-19 and the planned restructure took their toll on BOQ's full-year profit, which slumped 61 per cent to $115 million.
The risk for BOQ, as with other banks, is a potential further deterioration of asset quality as the impact of bad loans due to COVID-19 plays out. BOQ has made a collective provision of $133 million for the anticipated lifetime losses from COVID-19.
One positive for BOQ is its high exposure to the Queensland market which anecdotally looks primed for recovery and continues to attract interstate migrants, supporting property values.
Meanwhile, BOQ is also taking a different approach to its larger rival Suncorp (ASX: SUN), with plans to expand its branch network by 20 per cent. Suncorp this year revealed plans to close 20 branches.
The BOQ network is already almost twice as big as Suncorp's. Frazis says while the digital strategy was important to the group's growth plans, so were physical branches. BOQ has the advantage of a franchise system with its owner-manager network of branches.
---
8. FLIGHT CENTRE TRAVEL GROUP (FLT)
FINANCIALS
2019 Rank: 3
Market Cap: $3.46b
FY20 revenue: $1.89b
FY20 loss: $849.28m
Listed: 1999
CEO: Graham Turner
CEO salary: $600,000
A household name for travel-thirsty Australians and many more loyal customers overseas, Flight Centre Travel Group (ASX: FLT) had its wings clipped by the COVID-19 pandemic.
The practical standstill in global travel led the iconic institution to stand down approximately 6,000 staff and close half its shops during the height of the pandemic, while in October it announced the shutdown would become permanent for 90 stores.
This represents around one sixth of Flight Centre's global network, and the full impact of deteriorated conditions could be felt in a statutory loss of $849.28 million in FY20.
The company was on track for a bumper year with transaction volumes up 11.2 per cent in the first half of that financial year, but these volumes had crashed 35.5 per cent by the end of the full year.
However, CEO Graham Turner preferred to look ahead to FY21 at the company's AGM in November.
Flight Centre, which operates in 23 countries, is reporting varying levels of recovery across its markets some, like South Africa, have hit break-even levels. The green shoots started to emerge from June but by September the business was still trading around 12 per cent of its pre-COVID levels globally.
The expectation for the year ahead is that corporate travel will recover sooner than leisure travel. The company says corporate travel should begin to increase in late FY21 with leisure travel to follow in FY22.
However, Flight Centre remains in the hands of government decisions about safe travel restrictions and the opening of borders.
The company is pinning its hopes on domestic travel with international travel still some years away from fully recovering. International travel bubbles also provide some cause for optimism.
Flight centre acknowledges the importance of ongoing government support in domestic and global markets, including JobKeeper which employees are expected to continue accessing into 2021.
---
9. EAGERS AUTOMOTIVE(APE)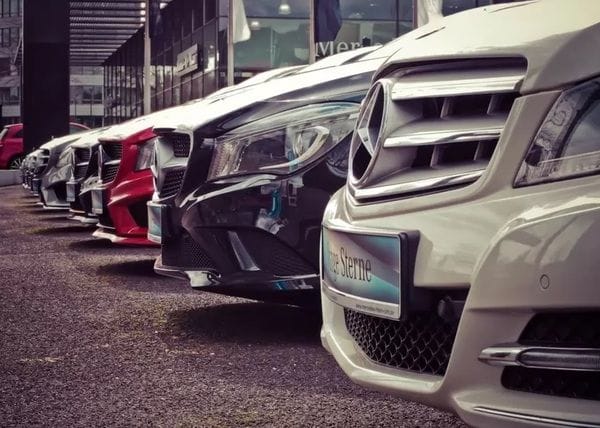 RETAILING
2019 Rank: 8
Market Cap: $3.42b
1H20 revenue (operates on calendar year): $4.15b
1H20 profit (operates on calendar year): $8.32m
Listed: 1957
CEO: Martin Ward
CEO salary: $2.22m
After a year of mergers and acquisitions, Australia's largest car dealership group Eagers Automotive (ASX: APE) has been revving up a new property strategy with $225 million cash in the boot thanks to financing deals with Toyota and Volkswagen.
It began with the $2 billion merger of Automotive Holdings and AP Eagers in 2019. That got off to an inauspicious start due to the ongoing weakness in the new car market which put the company's underlying profit under pressure last calendar year.
The group indicated it was in the process of extracting $30 million in savings over 12 months. However, profit growth failed to eventuate in the June half for obvious reasons as car sales fell off a cliff during the COVID lockdown.
Eagers Automotive says it managed to increase market share during the period as new car sales slumped 20.2 per cent nationally in the six months to the end of June.
Things have improved since then, with the company's latest update showing a rebound. Eagers has reported underlying pr-tax profit is up 45.5 per cent to $96.6 million in the nine months to September 30.
While supply constraints remain due to factory closures this year, this had a positive impact on Eagers' margins with the bargaining power shifting to the dealers. Buyers wanting new cars with immediate delivery were having little joy securing discounts.
Eagers can't be accused of eschewing forward thinking. Its Next 100 strategy launched in early 2019 is designed to provide 'integrated mobility solutions' for the next century; a strategy that underscores the group's latest round of acquisitions.
Eagers announced in September it would acquire eight of its existing leased properties in Queensland, NSW, Victoria and Western Australia utilising financing from two of the world's leading automotive companies. The move will reduce its cost base and give it flexibility to consolidate some of the dealerships in that portfolio.
The latest acquisition announced in September is a $76.25 million deal for a site it leases in Castle Hill, Sydney, which will be redeveloped into an eight-brand dealership.
Meanwhile, Eagers Automotive offloaded its AHG Refrigerated Logistics division to Anchorage Capital Partners for $100 million this year. That helped shave $95 million from the group's net debt. The sale was part of its plan to focus on its core automotive retailing operations.
---
10. TECHNOLOGYONE (TNE)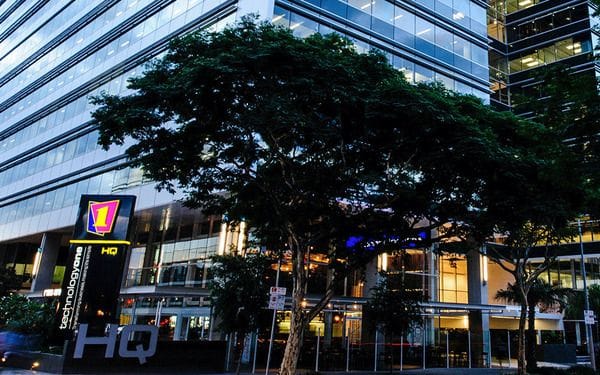 SOFTWARE & SERVICES
2019 rank: 10
Market Cap: $2.93b
FY20 revenue: $298.26m
FY20 profit: $62.94m
Listed: 1999
CEO: Edward Chung
CEO salary FY19: $1.77m
The dismissal of a senior executive in 2016 came back to haunt Technology One (ASX: TNE) in October this year when the Federal Court awarded $5.2 million in damages to Benham Roohizadegan over claims of unfair dismissal.
The former manager of the software company's Victorian operations successfully sued TechnologyOne alleging he had been 'bullied, misled, and betrayed' by management.
Roohizadegan had been with TechnologyOne for 10 years and alleged he had been dismissed after complaining of being bullied. The court heard that he had suffered depression and a mental breakdown since his dismissal to the extent that he is unable to work again.
The decision took TechnologyOne by surprise as it had made a $1.6 million provision in its books ahead of the judgment.
The company increased this to $5.2 million in the annual profit result announced recently, although it plans to appeal the decision.
The embarrassing court loss took some shine off an otherwise solid year of growth for the company with a 12 per cent rise in revenue and a 13 per cent increase in underlying profit. TehnologyOne operates on a September 30 financial year.
Meanwhile, Justice Duncan Kerr awarded a personal penalty against TechnologyOne chairman Adrian Di Marco in the unfair dismissal matter, essentially because he made the 'choice to stand with the bullies rather than the bullied'.
Responding to the decision, Di Marco said in a statement to the ASX: "There is a salient lesson here for all businesses, which is to not terminate an employee, if there is any hint of a complaint from that employee. There is a reverse onus of proof for a company to prove that a complaint was not a factor in the decision to terminate."
TechnologyOne at least has put some of this negativity in the background for now, saying it is on track to meet its earnings guidance in FY21. It also says it expects to double the business over the next five years.
---
READ MORE
Market caps are based on the close of trade, 27 November 2020. This list was prepared with information provided by the ASX.
Never miss a Top Companies update or news story: Sign up to Business News Australia's free news updates
Follow us on Twitter, Facebook, LinkedIn and Instagram
Get our daily business news
Sign up to our free email news updates.