RETAIL, property, an airline, cars, real estate, software services, energy, agriculture, veterinary services bathroom fittings and storage: this eclectic mix of companies highlights the diversity of business in Brisbane.
Virgin Australia highlighted the volatility of the airline industry as it turned in a first half loss while Cromwell's raid on IOF is set to become one of the highlights of the business year.
And National Storage REIT continues its rise, breaking into the top 20 as the company continues its rapid expansion in Australia and New Zealand.
11. CROMWELL PROPERTY GROUP (CMW)
REAL ESTATE
2016 Rank: 10
Market Cap April 2017: $1.71b
1H17 revenue: $245m
1H17 profit: $78.7m
Staff: 300
CEO: Paul Weightman
Listed: 1973
CEO salary: $2.53m
Cromwell Property Group's hostile takeover bid for Investa Office Fund (ASX: IOF) is a classic corporate raid with the Brisbane-based company lobbing a hand grenade into the room with a new $3 billion cash bid for IOF in April.
Cromwell offered $4.85 a share in an unsolicited non-binding proposal to acquire all unites in IOF, up from its first raid in November 2016 when it offered $4.45 which valued its takeover target at $2.7 billion.
That first deal fell through in acrimonious fashion, with Investa claiming the offer was not funded and Cromwell firing back accusing them of failing to provide any details of its financial position.
Investa owns around 22 of Australia's largest office towers in capital cities with government and blue chip tenants and Cromwell is not the only large corporate stalking the company although it does appear to be in the box seat.
---
12. TECHNOLOGYONE (TNE)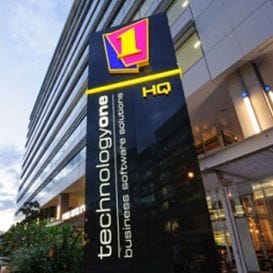 SOFTWARE & SERVICES
2016 Rank: 12
Market Cap April 2017: $1.69b
FY16 revenue: $249m
FY16 profit: $41.3m
Staff: 1,000
EC: Adrian Di Marco steps down May 23 to be replaced by COO Edward Chung
Listed: 1999
EC salary: $1.47m
FOUNDER and executive chairman Adrian Di announced he was stepping down in April, and although he had been making noises to that effect earlier in the year, few people expected he would step aside so soon.
Di Marco is one of the longest-serving heads of an ASX-listed company and he defied the expectations of the business community in the 1980's that his enterprise would fail.
Instead, this is one of Australia's corporate success stories with a 16 percent rise in full year net profit and an enviable 17th consecutive year of record revenues in November. It's no wonder the market takes this business very seriously.
Operating a software-as-a-service model, TechnologyOne's offering is full suite and includes development, marketing, sales, implementation and support of enterprise software business solutions.
On Di Marco stepping down, the company reaffirmed its market guidance for the full year and said over the next 10 years it will roll out its TechnologyOne cloud and will continue to expand into the UK and other countries.
---
13. VIRGIN AUSTRALIA HOLDINGS LIMITED (VAH)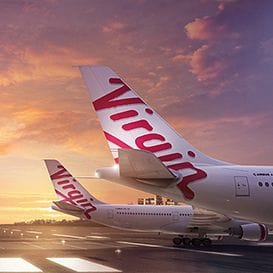 2016 Rank: 14
Market Cap April 2017: $1.61b
1H17 revenue: $2,633.7m
1H17 loss: $21.5m
MD & CEO: John Borghetti
Listed: 2003
CEO salary: $2.7m
As the airline business booked a first half loss, the company is looking to the Chinese market and its relatively untapped potential with interim approval being given to an alliance with HNA Aviation, Hong Kong Airlines and HK Express.
With the ACCC giving the tie-up its provisional blessing, CEO John Borghetti says the deal will be a "game changer' for the airline and boost the number of inbound Chinese visitors to Australia from the 1.4 million tourists who travelled Down Under in 2016.
The airlines will introduce a reciprocal frequent flyer partnership and codeshare on domestic routes.
VAH's $21.5m first half loss was attributed mostly to its fleet simplification initiatives, but the company is trumpeting its on-time performance which was better than its major competitors.
And Tigerair, Virgin Australia's subsidiary, was profitable during the period.
Virgin's recent announcement that they will be implementing Wi-Fi on some domestic flights thanks to a partnership with Optus is expected to help them gain more passenger numbers, but major competitor Qantas is also testing Wi-Fi on its aircraft.
---
14. A.P. EAGERS (APE)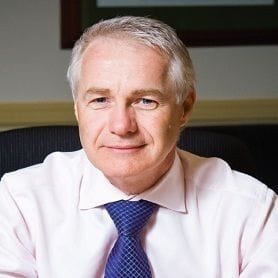 RETAILING
2016 Rank: 9
Market Cap April 2017: $1.56b
CY16 revenue: $3.8b
CY16 profit: $141.4m
Staff: 3600
CEO & MD: Martin Ward
Listed: 1957
With its sixth consecutive record profit for the CY16, AP Eagers powered to a 17 per cent net profit of $141.4 million which was above its own forecasts.
The 103-year-old Brisbane car dealership drove the growth with acquisitions around the country and also benefited from a record number of Australians buying cars.
The company bought new dealerships in Townsville, Hervey Bay, Toowoomba, Melbourne and Tasmania and reported its trucks division had helped achieve the record profit.
AP Eagers reaped the benefit of new motor vehicle sales in Australia which rose 2 per cent in 2016 to 1.17 million and luxury brands like Mercedez-Benz, Audi and Jaguar also reported record sales.
The strong numbers meant an increase in its fully franked dividend from 20 cents in 2015 to 22 cents.
---
15. NEW HOPE CORPORATION LIMITED (NHC)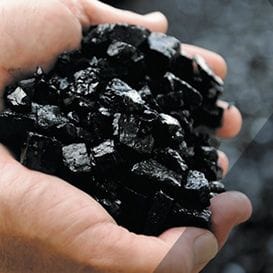 DIVERSIFIED ENERGY
2016 Rank: 15
Market Cap April 2017: $1.38b
1H17 revenue: $374.6m
1H17 profit: $54.9m
Staff: 600
MD: Shane Stephan
Listed: 2003
BIG improvements in coal and oil prices helped New Hope post strong results in the first half of 2017, with a profit of $54.9m after tax which was a 265 per cent increase on the previous corresponding period.
The company ramped up its coal production to take advantage of the rampant coal price which nearly doubled between June and December to $107 per tonne.
The strong production volumes came from all the company's sites, and New Hope's Joint Venture with Bengalla contributed to its first half numbers.
The Company produced 141,355 barrels of oil during the period, a 55 per cent increase on the corresponding half year.
The 55 per cent increase in oil production to 141, 355 barrels was driven primarily by New Hope's acquisition of the Kanmore, Bodalla and associated fields.
---

NEW TO THE TOP JOB
ANDREW HARDING > replaced Lance Hockridge
at Aurizon Holdings

RAJ NARAN > replacing Greg Kilmister at ALS Limited in July

EDWARD CHUNG > replaced Adrian Di Marco at Technologyone

PHIL TAYLOR > replaced Mike Parsell at Michael
Hill International

ROBERT SHAND > replaced Mark Sowerby at
Blue Sky Alternative Investments

DAMIAN GUIVARRA > replaced Allan English at Silver Chef

ANTHONY RIVAS > replaced Matt Thomas at Collection House

VINCENT ENGLISH > replaced Denver Maddux at Megaport
---
16. NEXTDC LIMITED (NXT)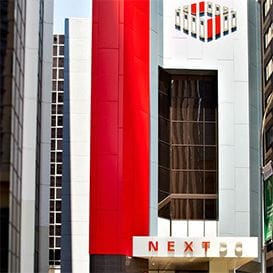 2016 ranking: 18
Market Cap April 2017: $1.19b
1H17 revenue: $58.7m
1H17 profit: $19.3m
Staff: 170
CEO: Craig Scroggie
Listed: 2010
CEO salary: $2,008,111
DATA centre NEXTDC is setting up for a year of rapid expansion which CEO Craig Scroggie says will be the company's "biggest year in history" with planned capital investment of more than $250 million.
The company says its aim to become the country's most successful and trustworthy data storage facilities to service the nation and it's aiming to complete second data centres Sydney, Melbourne and Brisbane.
Revenue and profit both rose in the first half, with revenue rising 39 per cent.
NEXTDC's sales strategy involving partnerships with major telcos and ITSPs allow the company to actively increase its selling capacity without adding to its sales operating cost base.
---
17. AUSTRALIAN AGRICULTURAL COMPANY LIMITED (AAC)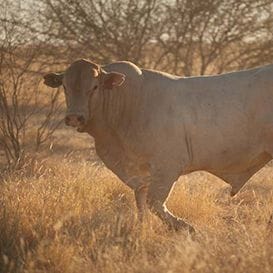 2016 ranking: 17
Market Cap April 2016: $950m
1H17 revenue: $214m
1H17 profit: $47.9m
Staff: 592
CEO & MD: Jason Strong
Listed: 2001
CEO salary: $695,703
BEEF producers, Australian Agricultural Company (AAC), is pinning its future growth on the global luxury beef sector with the launch of two luxury brands in Singapore and plans to tackle key markets around the world over the next 18 months.
The new strategy led to a $1.9 million decline in profit down to $47.9m.
CEO Jason Strong says the focus on branded, luxury beef, is already yielding results with total sales of the product going from 86 per cent to 92 per cent in the half year.
Strong also points to a reduction in production costs by 25 per cent as well as a reduction in operating costs thanks to its decision to own cattle right through to the supply chain.
AAC's investment in biopharmaceutical company, Nucleus Biologics, shows the company is looking to innovate and improve the consistency of its beef production.
---
18. GWA GROUP (GWA)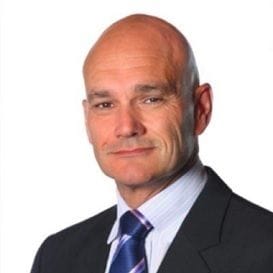 CAPITAL GOODS
2016 Rank: 20
Market Cap April 2016: $808m
1H17 revenue: $224.9m
1H17 profit: $23.7m
Staff: 876
CEO: Tim Salt
Listed: 1993
CEO salary: $1,139,421
SUPPLIER of bathroom fixtures and fittings, GWA Group, is in a "steady-as-she-goes" period under new CEO Tim Salt who continues to keep the company ticking along.
GWA Group reported a two per cent increase in revenue and an eight per cent increase in profits for the first half of the 2017 financial year.
A stable market meant only a one percent increase in activity in the fixtures world. However, a forecasted four per cent decrease in detached house completions may impact the company into the future.
GWA's bathroom & kitchens division was a solid performer for the company, delivering a revenue increase ahead of actual market growth. GWA says it will continue to focus on higher margin product categories for the rest of the 2017 financial year.
GWA's door & access division is struggling thanks to a significant decline in the Western Australian construction market, with revenue in this area declining by three per cent on the prior corresponding period.
For the rest of 2017, GWA forecasts a slow-down in the residential construction market, but the pipeline of building work yet to be completed remains reasonably strong for the rest of the financial year.
---
19. GREENCROSS LIMITED (GXL)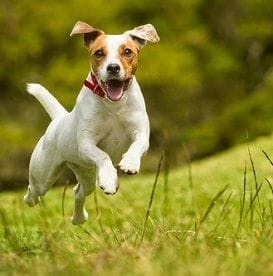 2016 ranking: 16
Market Cap April 2016: $789m
1H17 revenue: $412.2m
1H17 profit: $21.9m
Staff: 580
CEO: Martin Nicholas
Listed: 2007
CEO salary: $960,407
RAPID expansion across Australia in its retail stores is paying off for the veterinarian and pet foods giant Greencross Limited which racked up double digit sales and earnings growth in the first half.
The company successfully launched 16 new stores in 1H17 including its 200th retail outlet in Sydney's Neutral Bay.
CEO Martin Nicholas says the company, which has Petbarn and City Famers under its control, has a long-term target of 350 stores in Australia and New Zealand.
Overall, Greencross finished the first half with $21.9m in profit, up 17.2 per cent from 2015.
Revenue from the Veterinary business was up by 12.3 per cent to $108.2m; this was driven by an instore clinic ramp up, a 5.8 per cent increase in clinic visits, and strong performance with emergencies.
---
20. NATIONAL STORAGE REIT (NSR)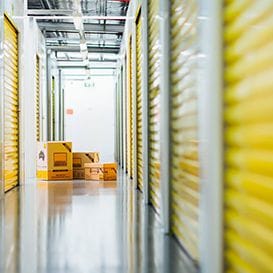 REAL ESTATE
2016 Rank: 22
Market Cap April 2017: $748m
1H17 revenue: $54.3m
1H17 profit: $23.6m
Staff: 350
MD: Andrew Catsoulis
Listed: 2013
AN ACQUISITIONS strategy across Australia, coupled with increased occupancy, has driven National Storage's total revenue by 46 per cent in the first half of the 2017 financial year.
A key part of the rapid growth was the purchase of the 26 centre Southern Cross storage portfolio along with a major acquisition at Bundall on the Gold Coast and expansion into Perth, New South Wales and Tasmania.
The Brisbane-based company, which is one of the largest self-storage providers in Australia and New Zealand, now has 113 centres and 35,000 residential and commercial customers.
The company also continues to expand into New Zealand after announcing they've entered into arrangements to to acquire a third storage centre in Wellington for NZD $9.75m.
---
CLICK BELOW FOR THIS YEAR'S TOP 50
Market caps based on end of trading April 27, 2017.
---
CLICK BELOW FOR THIS YEAR'S TOP STATISTICS
These are the companies making their Top Companies debut in 2017
Find out which Top Companies executives have earned top dollar
These are the Top Companies management shuffles which occurred in 2017
These companies have significantly boosted their positions on the Top Companies list
These companies have dropped position on the Top Companies list
These are the companies that have left the Top Companies list in 2017
Get our daily business news
Sign up to our free email news updates.