MOTORCYCLE Holdings has nearly doubled its share price since listing last year and it leads a group of four debutants which includes Metro Mining Limited, Runge Pincock Minarco and National Veterinary Care.
Metro Mining is the only new miner to the top 50 and there are high hopes for its new project in northern Queensland.
And all eyes are Seymour Whyte as a big player from France eyes off the civil contracting company after seeing off several other potential suitors.
41. MOTORCYCLE HOLDINGS LIMITED (MTO)
RETAIL
2016 Rank: Debut
Market Cap April 2016: $145m
1H17 revenue: $120.7m
1H17 profit: $5.56mStaff: 500
MD: David Ahmet
Listed: 2016
RECORD sales, record revenues and record net profit underpinned the first half yearly report for Australia's largest motorcycle dealership, Motorcycle Holdings Limited, which listed in April 2016.
Founder and managing director David Ahmet started the business with a single dealership in 1989 at Moorooka, funded by mortgaging his mother's house, and today Motorcycle Holdings sells more than 15,000 bikes each year through its 34 franchises and 27 dealerships.
Its most recent acquisition was Trinder Avenue Motors, which includes the operation of Sunshine Coast Harley-Davidson, and was preceded in March by the purchase of Action Motorcycles on the Gold Coast and Evolution Motorcycles in Victoria's Epping.
When MTO first listed, its share price was $2 and more recently they've been trading at around $3.80.
---
42. CAPILANO HONEY (CZZ)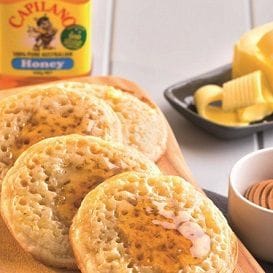 FOOD, BEVERAGE & TOBACCO
2016 Rank: 35
Market Cap April 2017: $142m
1H17 revenue: $66.5m
1H17 profit: $5.9m
Staff: 177
MD: Ben McKee
Listed: 2012
Salary: $566,002
CAPILANO's experiments with it new prebiotic honey brand, which claims to "improve the good-to-bad bacteria ratio in your gut", cut into the honey maker's profitability during 1H17.
But its net profit of $5.9 million was ahead of most analysts' expectations and the company continues to take a "measured" approach to achieving distribution and sales in the "honey pot" of China which has presented major challenges to other players in the food market.
Sales to China increased by 87 per cent over the pcp and it now makes up 18 per cent of total export sales and this is key to the company's growth.
A recent decision to enter into a joint venture with Medibee Apiaries meant Capilano sold off their Manuka beekeeping assets. The company also entered into a joint venture with Western Honey Supplies after purchasing 50 per cent of the latter's share capital.
---
43. WATPAC (WTP)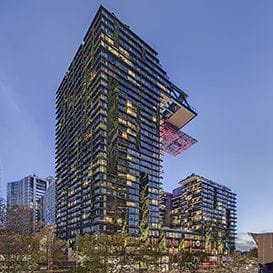 INDUSTRIALS
2016 Rank: 39
Market Cap April 2016: $139m
1H17 revenue: $583m
1H17 profit: $600,000
Staff: 1,350
CEO & MD: Martin Monro
Listed: 1985
CEO & salary: $1.09m
WATPAC returned to profit, but only just, in the first half of the financial year and cited "cost escalation pressure" in south east Queensland as the major reason for result.
The construction and mining services contractor also reported its building work undertaken had fallen by $500 million to $1.1 billion which it says was due to its more selective tendering practices and the deferral of Gold Coast Airport's $240 million terminal redevelopment has also affected the company's bottom line.
CEO Martin Monro reckons there'll be "short term pain" ahead for the sector and predicted some smaller operators will be sent to the wall.
---
44. METRO MINING LIMITED (MMI)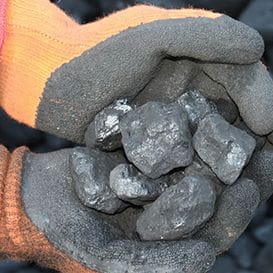 2016 ranking: Debut
Market Cap April 2016: $136m
1H17 revenue: $8.7m
1H17 profit: $3.2m
MD: Simon Finnis
Listed: 2009
METRO Mining is one of our newcomers and it raised a total of $52.4 million to fund its Bauxite Hills Mine in northern Queensland on the back of an encouraging feasibility study which confirms the potential for solid financial returns from the project.
The study forecasts life of mine revenue at $5.7 billion and life of mine EBITDA of $2.5 billion for a post-tax value of $600 million. Construction is expected to commence just after mid-2017 after final environmental approvals.
Over the past 12 months, shares in MMI have more than doubled to around $0.145 per share.
A lengthy tussle with Moly Mines over Gulf Alumina Limited (which Metro held a 21.8 per cent interest in) was a fair distraction for the company. Metro now has control of Gulf, after acquiring 57.4 per cent of Gulf shares in December 2016.
---
45. RPMGLOBAL HOLDINGS LIMITED (RUL)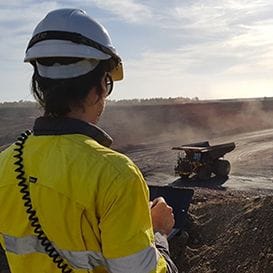 2016 ranking: Debut
Market Cap April 2016: $127m
1H17 profit: Nil
1H17 revenue: $36.9m
MD: Richard Mathews
Listed: 2008
MINING technology services company RPMGlobal changed its name from RungePincockMinarco Limted in March 2017 with the overwhelming support of shareholders at an EGM, and with it the company is undergoing a major rebranding.
That rebranding is aligned with its strategy of providing software for mine planning, simulation, costing and maintenance for the mining industry. This is a company that began by providing a few desktop products and now they deliver advanced scheduling tools for the industry.
It improved revenue by 33 percent to $36.9 million from the pcp and this was supported by a huge increase in software licence revenue of 111 per cent to $11.6 million.
---

LEFT THE LIST
CARINDALE PROPERTY TRUST: From rank 21 (moved head office to Sydney)

SEDGMAN: From rank 34

SHINE CORPORATE: From rank 40

REDFLOW LIMITED: From rank 41

SITEGROUP INTERNATIONAL: From rank 44

DEVINE LIMITED: From rank 47

TAMAWOOD: From rank 49
---
46. GARDA DIVERSIFIED PROPERTY FUND (GDF)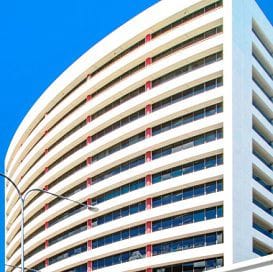 REAL ESTATE
2016 Rank: 46
Market Cap April 2017: $122m
1H17 revenue: $9.4m
1H17 profit: $3.6m
Managing Director: Matthew Madsen
Listed: 2015
THE acquisition of a sought-after distribution facility in Mackay underpinned GARDA's continuing strategy of increasing its assets under management.
The real estate investment trust bought the state-of-the-art distribution asset for $29.5 million as it broke into the tightly-held investment grade market in central Queensland.
The property is leased to Wesfarmers subsidiary Blackwoods until 2029 and delivers a yield of 7.7 per cent and it meant that GARDA's total assets increased from $156.4 million to $209.1 million.
Overall, the Fund generated a profit of $3.6 million, an increase of $200,000 compared to the previous year's profit.
GARDA has focused on improving its assets in Cairns, and the Melbourne suburbs of Box Hill and Richmond in late 2017 and wants to acquire industrial assets in Brisbane and Melbourne and commercial offices in Canberra and Melbourne.
---
47. NATIONAL VETERINARY CARE LTD (NVL)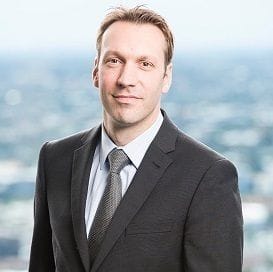 2016 Rank: n/a
Market Cap April 2017: $122m
1H17 revenue: $32.6m
1H17 profit: $2.6m
CEO: Tomas Antonio Steenackers
Listed: 2015
CEO salary: $301,423
The acquisition of nine veterinary services businesses in the first half of 2017 helped drive NVC's profits into the black to the tune of $2.6 million, compared to a loss of $302,000 for the prior corresponding period.
It's an impressive turnaround which has roughly doubled the company's share price from around $1.00 to a recent price of $2.59.
The company says its aim is to be the leading provider of veterinary services in Australia and New Zealand and it also acquired two well-established businesses in Wellington in February 2017 to take their total number of practices to 54.
Managing Director, Tomas Steenackers, attributes some of the growth to its Best for Pet wellness program, launched in 2015, which rewards pet owners for undertaking preventative health care for their animals.
Best for Pets has 9,000 members and NVC is predicting it will reach 10,000 by the end of the financial year.
---
48. SEYMOUR WHYTE (SWL)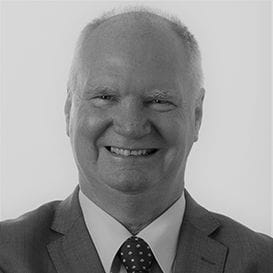 CAPITAL GOODS
2016 Rank: 48
Market Cap April 2016: $114m
1H17 revenue: $232m
1H17 profit: $406,000
Staff: 431
CEO & MD: John Kirkwood
Listed: 2010
CEO salary: $507,324
CIVIL contracting company Seymour Whyte is the target of a serious takeover bid from French construction giant Vinci and it's obvious the Brisbane-based business is taking the deal very seriously.
It has promised not to tout itself to any other potential suitors for a period of three months as it weighs up the offer which is worth between $1.36 and $1.45 a share which values Seymour Whyte at around $120 million.
There had been speculation that several bidders were sniffing around SWL but the Vinci price is unlikely to be matched by any other entities.
When news of the potentially friendly takeover bid emerged in March 2016, the SWL share price jumped 25 cents from $1.10.
---
49. MEGAPORT (MP1)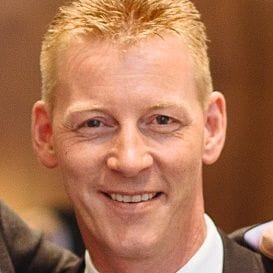 SOFTWARE & SERVICES
2015 Rank: 50
Market Cap: $111m
1H17 revenue: $4.5m
1H17 loss: $13.7m
Staff: 90
CEO: Vincent English
Listed: 2015
CEO salary: $550,000
A SERIES of high profile partnership agreements has extended Megaport's massive expansion program with the company recently announcing a tie-up with US giant Oracle which will allow its customers to access its network across North America, Europe and Asia Pacific.
The Oracle deal confirmed some of the world's biggest players are taking this company very seriously and Megaport also has Amazon AWS Technology, Microsoft Azure ExpressRoute and Google Cloud Interconnect as its major cloud service partners.
The elastic interconnection services provider, founded by Bevan Slattery in 2013, is pinning its hopes on the rapid demand from companies to be connected to the 'cloud' and it now connects more than 620 customers through 150 data centres in 37 cities across 19 countries.
Vincent English took over from Denver Maddux in April 2017 and says the company's expansion plans are long term with a view to becoming the biggest player in the field.
This is reflected in their half year report to December 2016 which shows a 345 per cent increase in revenue, and a loss of $13.77 million which was up by 38 per cent on the previous year.
---
50. LINDSAY AUSTRALIA (LAU)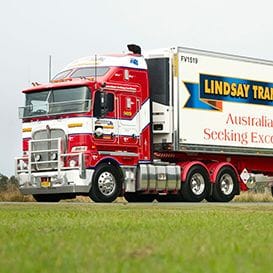 TRANSPORTATION
2016 Rank: 42
Market Cap April 2016: $110m
1H17 revenue: $177.1m
1H17 profit: $5.94m
Staff: 1,100
CEO & MD: Michael Lindsay
Listed: 1994
CEO salary: $944,000
TRANSPORT and logistics business Lindsay Australia opened a new 11,000 square metre warehouse in Acacia Ridge as a purpose built facility to house its head office, cold storage, workshop, warehouse and transport depot.
It's a big move for Lindsay as it consolidates all its main functions under the one roof instead of having them at different locations.
Poor weather conditions in northern Queensland had a negative impact on the company's revenue, however it was offset by growth in the Adelaide and south east Queensland sectors.
Revenue was up $5.42m in rural and $1.83m in transport from the previous corresponding period.
---
CLICK BELOW FOR THIS YEAR'S TOP 50
Market caps based on end of trading April 27, 2017.
---
CLICK BELOW FOR THIS YEAR'S TOP STATISTICS
These are the companies making their Top Companies debut in 2017
Find out which Top Companies executives have earned top dollar
These are the Top Companies management shuffles which occurred in 2017
These companies have significantly boosted their positions on the Top Companies list
These companies have dropped position on the Top Companies list
These are the companies that have left the Top Companies list in 2017
Get our daily business news
Sign up to our free email news updates.