A board spat and takeover stoush have weighed heavily on Cromwell Property Group, which fell off this list's top 10 after two consecutive years of calling it home.
Many in the bottom half of the top 20 have seen their fortunes improve, particularly Megaport as it was lifted by working from home (WFH) trends, and Pinnacle Investment Management Group through strong fund performance despite retail allocation setbacks in March and April.
Fintech EML Payments continues to rise through the ranks every year, and is arguably well positioned following a bargain European acquisition.
Super Retail Group has also made the most of coronavirus-induced opportunities and consumer trends, but KFC purveyor Collins Foods was less able to capture food delivery demand than the likes of Domino's - now the city's number three listed player.
---
11. CORPORATE TRAVEL MANAGEMENT (CTD)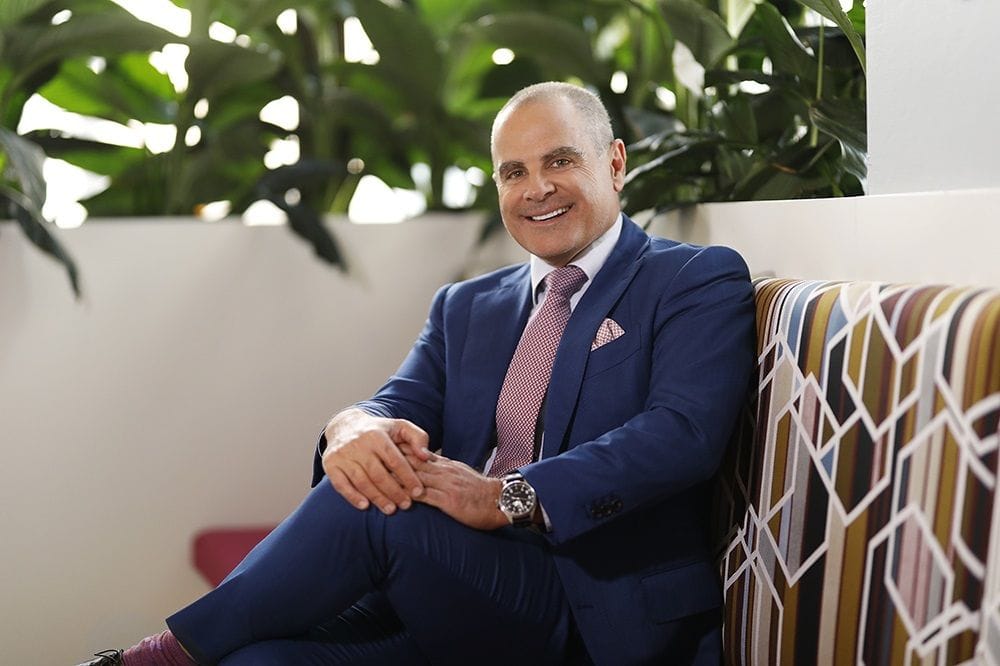 CONSUMER DISCRETIONARY
2019 Rank: 12
Market Cap: $2.86b
FY20 revenue: $316.36m
FY20 loss: $10.62m
Listed: 2010
MD & Founder: Jamie Pherous
MD salary: $436,010
It takes more than a pandemic to keep a true entrepreneur down, and that was evident when Corporate Travel Management (ASX: CTD) CEO and founder Jamie Pherous seized on an opportunity to grow the business.
Despite a substantial reduction in staff and the heavy impact COVID-19 had on the business travel sector in the final quarter of FY20, Corporate Travel moved in September to acquire US-based Travel & Transport (T&T).
It had been identified by Corporate Travel as a counterpart worth pursuing in these times. The business is a major travel and management company that Pherous believes will add value for shareholders.
The logic behind the $274.5 million deal, which has since been completed, is that the US corporate travel market will recover quicker than most. It also will give Corporate Travel scale in the North American travel market.
Pherous says the lull in market activity at the moment presents a prime opportunity to integrate T&T into the Corporate Travel network.
Corporate Travel was forced to cut 1,000 staff this year across its global workforce. The company operates in North America, Europe and Asia as well as Australia and New Zealand.
With the prospect of international travel bubbles emerging over the next year, Corporate Travel Management is hopeful but remains realistic about how long it will take for conditions to return to normal. It's encouraged by the Singapore-Hong Kong travel bubble and it's close to break-even in Europe.
The company meets the year ahead in a solid financial position with no debt and a strong client retention of 97 per cent.
The recovery of Corporate Travel's share price to be near its January highs from the low of $4.23 reached in March shows the market approves of its strategy.
---
12. CROMWELL PROPERTY GROUP (CMW)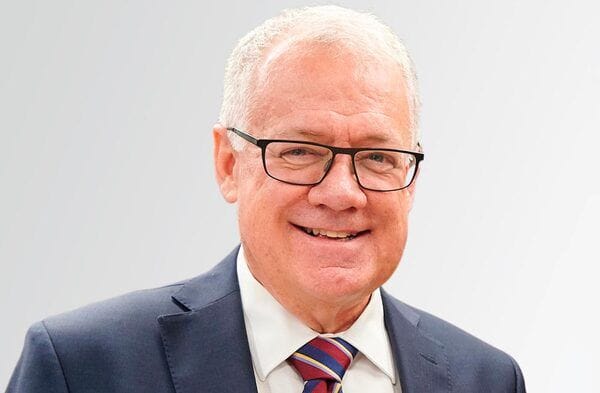 REAL ESTATE
2019 Rank: 9
Market Cap: $2.38b
FY20 revenue: $416.0m
FY20 profit: $181.1m
Listed: 1973
CEO & MD: Paul Weightman
CEO salary: $3.25m
Cromwell Property Group (ASX: CMW) has spent the better part of a year trying to fend off seasoned corporate raider Gary Weiss and his ambitions for the $11.5 billion property investment company.
In mid-2020, Weiss-affiliated ARA Asset Management from Singapore officially launched a $518 million proportional takeover; a move that wouldn't give it majority control of Cromwell at 49 per cent, but could be enough to sway a majority vote in its favour.
It is a strategy that appears to be paying off. With close to 30 per cent of shares already plus a further 16 per cent held by the seemingly allied Tang family, Weiss and ARA nominee Joseph Gersh won seats on the board at an extraordinary general meeting (EGM) in September.
Weiss is a director of Straits Trading, the largest shareholder of ARA which is an investment juggernaut with $90 billion in assets.
Cromwell CEO Paul Weightman alleges the manoeuvre is a takeover by stealth, giving ARA control without having to pay a fair price for the shares.
Now extended to 30 November from the original closing date of earlier in the month, the offer is at 90 cents per share - well below the company's net asset backing of $1.04.
ARA came onto the Cromwell share register in 2018, and while it was initially welcomed it soon became apparent the new investor was not planning to take a passive approach to its shareholding.
Cromwell argues that ARA is competing for the same assets as Cromwell, triggering allegations of a conflict of interest.
In mid-2019 the board prevented ARA from taking part in a $375 million capital raise on the advice of its lawyers, diluting its holding and prompting the resignation of director David Blight, the CEO of ARA Australia.
It is a slight the multinational was never going to take lightly, as shown by recent events.
With more voting power up its sleeve and effectively relying on the inevitable apathy of a certain proportion of passive retail shareholders who chose not to vote, ARA made heads roll at Cromwell by kicking out chairman Leon Blitz, deputy chairman Andrew Fay and director John Humphrey on 18 November.
The group received a second strike on its remuneration report at that meeting, meaning a spill meeting will have to take place by around Valentine's Day 2021.
A vote at that meeting will put board positions in question for three remaining directors who are not affiliated with ARA, including Jane Tongs who replaced Blitz as chair. Longstanding managing director Paul Weightman will not need to stand for re-election, although a transformed board would be able to make executive changes.
Despite the takeover distraction, Cromwell lifted its FY20 annual profit by 13.3 per cent thanks largely to its portfolio being heavily weighted towards government tenants and larger ASX entities.
There also was a $17.5 million increase in the fair value of investment properties during the year.
Looking ahead, the group sees challenges remaining as rental assistance measures continue into the new year, but it says it is well placed for the recovery thanks to the backing of loyal retail investors.
---
13. SUPER RETAIL GROUP (SUL)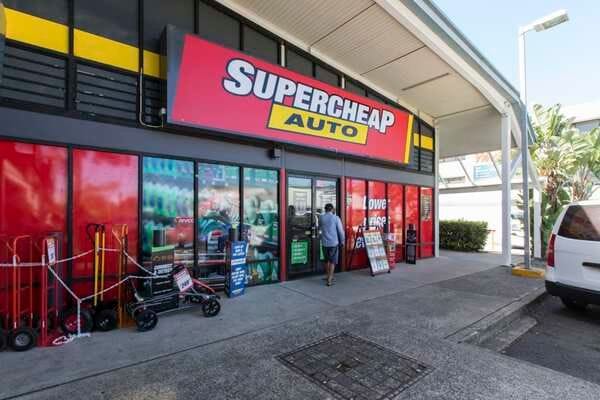 RETAILING
2019 Rank: 13
Market Cap: $2.25b
FY20 revenue: $2.82b
FY20 profit: $110.2m
Listed: 2004
CEO: Anthony Heraghty
CEO salary: $1.99m
Super Retail Group (ASX: SUL) capitalised on the three big consumer trends of 2020 - the dominance of online sales, the health and wellbeing kick and the strength of the DIY and leisure market.
The group's brands include automotive parts and accessories retailer Super Cheap Auto, sporting goods retailer Rebel, outdoor lifestyle group BCF, and the outdoor sporting goods chain Macpac.
Macpac was the only business segment to record a slide in sales in FY20, with the company highlighting the impact of bushfires during the peak 2019 Christmas trading period. However, although BCF also was impacted by the record-breaking fire season, it managed to shake off the blues in the last six months of FY20.
The weakness at Macpac has continued into FY21, with Super Retail reporting that sales fell 2 per cent in the first 17 weeks of the year.
However, it's the upbeat digital story that has garnered most attention for the group this year.
Following a 44 per cent surge in online sales in FY20, they accounted for 10 per cent of total sales across the Super Retail Group brand portfolio. Digital sales more than doubled in the final quarter of the year and the group added a million online customers to its register during the year.
The appetite for online shopping grew despite Super Retail outlets remaining open during the height of the COVID-19 lockdown in March and April.
Meanwhile, the group raised $200 million through an institutional entitlement offer in June to pursue continued growth of its brands.
Although uncertainty remains due to general recessionary conditions, Super Retail remains confident it is well placed to continue capitalising on the key consumer sectors in which it operates.
---
14. MEGAPORT (MP1)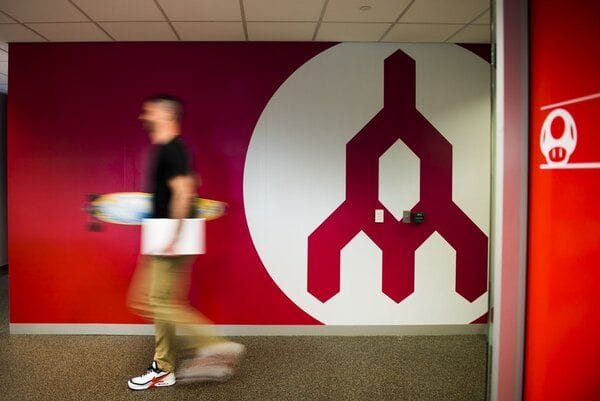 INFORMATION TECHNOLOGY
2019 Rank: 18
Market Cap: $1.95b
FY20 revenue: $58.04m
FY20 loss: $47.65m
Listed: 2015
CEO: Vincent English
CEO salary: $1.39m
Like most companies operating in the digital economy, global network provider Megaport (ASX: MP1) made some ground this year with the work-from-home (WFH) trend.
The company has become a network-as-a-service leader by building a global network connecting cloud provider locations. It operates on a pay-as-you-go model, which helped bolster customer numbers during the year as corporates adopted remote staffing.
Megaport, founded by Bevan Slattery, now has 1,980 customers around the world from small and medium enterprises to Fortune 500 companies. It added another 138 new customers in the first quarter of FY21.
The number of installed data centres grew by 66 to 366 in FY20, and the number of ports by almost 1,700 to 5,767. This has bolstered recurring monthly revenue from $3.6 million to $5.7 million.
The company posted a record 66 per cent revenue increase in FY20 as it expanded operations to France, Denmark, Spain and France. The group's platform now reaches 132 cities in 24 countries where it says enterprise consumption of cloud services keeps growing.
While Megaport has yet to deliver its first profit since its founding seven years ago, CEO Vincent English says this past year has taken it closer to achieving that goal with a break-even EBITDA in its sights for FY21.
Megaport shored up its balance sheet this year after raising $50 million from an institutional placement. In December last year it raised $62 million from institutional investors to accelerate its expansion plans.
Forward-thinking management also pre-ordered around six months' worth of critical supplies when COVID-19 was in its early stages in China this January.
Meanwhile, one of the early investors in Megaport, a subsidiary of Digital Reality (NYSE DLR) sold down its holding in June this year, offloading 7.7 million shares, or about 5 per cent of the issued capital. Digital Reality still retains a 1.3 per cent stake in the company.
---
15. NATIONAL STORAGE REIT (NSR)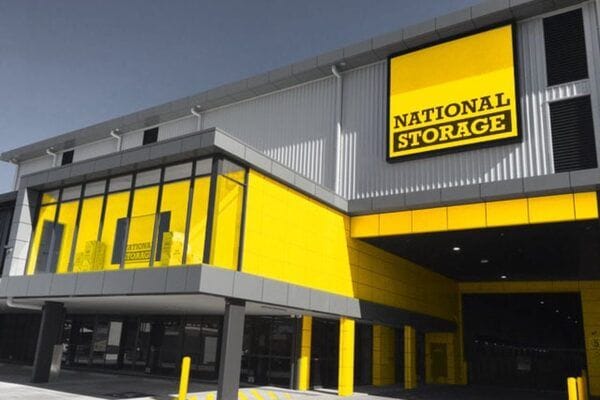 REAL ESTATE
2019 Rank: 16
Market Cap: $1.93b
FY20 revenue: $177.9m
FY20 profit: $121.8m
Listed: 2013
CEO: Andrew Catsoulis
CEO salary: $1.63m
National Storage REIT (ASX: NSR) was on the front foot in 2020 seeking out acquisitions, aided by a $330 million capital raising in May through an institutional placement and share purchase plan.
It is an approach that put the group on the other side of the negotiating table, having been the target of a fevered acquisition frenzy with multiple parties before COVID-19 came along.
The group wasn't going to let that setback or a substantial decline it its share price diminish its growth prospects, raising funds to bolster its balance sheet and pursue growth.
With $120 million in acquisition opportunities already under consideration, National Storage was looking for more in the self-storage market, hoping to secure some bargains in the fallout of the recession.
The stapled entity had a busy FY20 on that front, with 22 acquisitions totalling $218 million transacted in Australia and New Zealand. It also delivered four new builds during the year with 15 more in its pipeline.
National Storage ended the financial year brimming with confidence. Business was holding up well during the pandemic with revenue up 12 per cent in FY20 and underlying earnings up 9 per cent.
The result came despite National Storage having to deal with three separate takeover bids from US-based Public Storage, fellow American Warburg Pincus and Hong Kong's Gaw Capital Partners.
The latter two pulled out of the race in February and Public Storage followed suit in March as lockdowns clouded sentiment at the time.
That's given National Storage a clear run to grow its business further and it has already completed seven acquisitions already this financial year totalling $134 million. One that it didn't get however was competitor Storage King, which was snapped up by Abacus Property Group (ASX: ABP) - incidentally a minority shareholder in NSR.
Another plus for the group was winning Canstar's Blue Award for the most satisfied self-storage customers. At the end of June, National Storage had 188 self-storage centres in its portfolio in Australia and New Zealand.
---
16. OROCOBRE (ORE)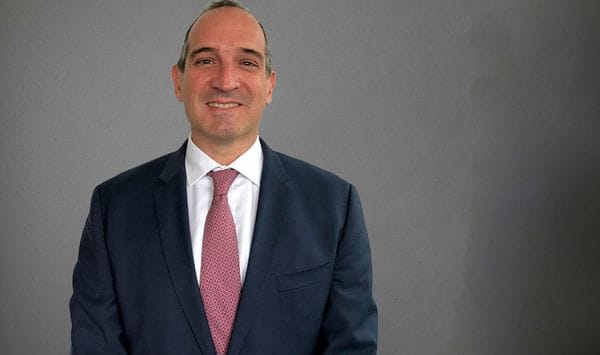 METALS & MINING
2019 Rank: 23
Market Cap: $1.42b
FY20 revenue: $77.1m
FY20 loss: $67.1m
Listed: 2007
CEO: Martin Perez de Solay
CEO salary (2019): $USD1.225m
A 47 per cent fall in lithium prices sparked by oversupply rubbed more salt into miner Orocobre's (ASX: ORE) wounds in 2020, while revenue fell by the same proportion.
It also didn't help that Argentina, where the company has three mining operations in the country's northwest, experienced contracting GDP, growing unemployment, surging inflation and one of the world's longest and strictest COVID-19 lockdowns.
Even before that Orocobre had to grapple with a new export tax introduced in 2018 by the country's previous president.
However, the miner remains confident of a turnaround, hedging that the rising popularity of electric vehicles will recharge demand for its main product.
That confidence was boosted by a memorandum of understanding (MoU) signed with Prime Planet and Energy Systems (PPES), a battery manufacturing joint venture between Toyota and Panasonic, in August.
Orocobre CEO Martin Perez De Solay said the deal would help remove the volatility of pricing product and was expected to positively impact the company's bottom line.
It will see Orocobre deliver 30,000 tonnes of lithium to PPES every year from 2021 to 2025.
The metal will be sourced from its Olaroz mine, effectively underwriting that mine's stage 2 expansion.
That expansion has hit 40 per cent completion while the Naraha Lithium Hydroxide Project is targeting 70 per cent completion by years end.
The company said this cemented its position as a leading lithium chemical producer.
---
17. EML PAYMENTS LIMITED (EML)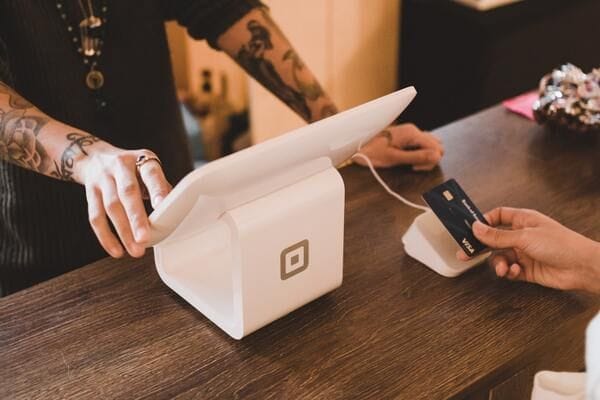 SOFTWARE & SERVICES
2019 Rank: 20
Market Cap: $1.29b
FY20 revenue: $120.95m
FY20 loss: $5.85m

Listed: 2006
CEO & MD: Tom Cregan
CEO salary: $1.58m
The past year has brought some serious gravitas to the corporate profile of EML Payments (ASX: EML) with a major European acquisition negotiated late last year.
The payment services provider secured a deal to buy white-label European payments group Prepaid Financial Services (Ireland) Limited for $423 million.
However, thanks to COVID-19 hitting Europe hard, EML managed to snare the target for whole lot less just four months later in March when the pandemic lockdowns in Spain and France took the shine off the operation.
EML paid just $341 million for Prepaid Financial Services following a renegotiated buyout agreement.
The financial year started well for EML, with the first eight months of FY20 trading ahead of estimates. COVID-19 halted momentum in the second half, and although EML reported a 25 per cent lift in revenue it posted a net loss due to higher employee expenses.
The COVID upside for EML is the reduced reliance on cash transactions experienced in 2020, positioning EML globally to support new fintech products. Among them is Freestyle, a virtual credit account accessed by smartphone and developed in partnership with Moneyme (ASX: MME).
EML says it will eliminate 25 million plastic cards by 2023 through the adoption of its virtual card systems.
Meanwhile, EML also says it is well armed for future acquisitions.
On the domestic front, EML announced in January this year that it had secured a seven-year agreement with NSW Health to provide branded general-purpose reloadable card programs for employee salary packaging.
---
18. NEW HOPE CORPORATION (NHC)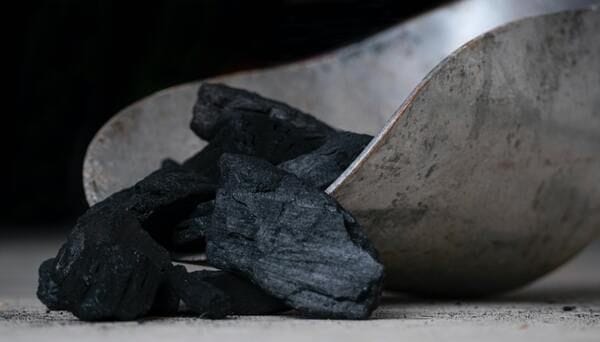 DIVERSIFIED ENERGY
2019 Rank: 14
Market Cap: $1.16b
FY20 revenue: $1.08b
FY20 loss: $156.7m
Listed: 2003
CEO: Reinhold Schmidt
CEO salary: $1.5m
Uncertainty over whether the future of the $896 million stage three expansion of the New Acland mine led to a massive scaling back of New Hope's (ASX: NHC) corporate headquarters in Brisbane.
The company announced in October that it would cut head office staff by 75 per cent, coming on the heels of 25 job losses a month earlier. This could lead to a further 90 staff being let go.
New Hope has had four rounds of redundancies as new CEO Reinhold Schmidt seeks to restructure the company amid the ongoing saga over New Acland, north-west of Toowoomba.
Prior to this, some 175 workers had been made redundant at the mine during the year.
Schmidt says even if approvals for stage three of the mine were granted today it would still take a tough 'couple of years' to ramp up again.
The New Acland open cut coal mine has been tied up in litigation and despite sustained political pressure at from all sides of politics at the federal level, the Queensland Government remains reluctant to make a decision on the mine's stage three approval while the matter is before the courts.
The departure of former CEO Shane Stephan in August could be perceived as frustration over the Acland delays, although that sentiment was never expressed by Stephan who headed the company for six years.
Schmidt joined New Hope in July, and not without some controversy. In June this year, ahead of his appointment, Schmidt faced court for drink driving while behind the wheel of his Porsche convertible. He was disqualified from driving for six months.
Schmidt joins New Hope on a base salary of $1.5 million plus options.
More broadly, the coal market faced a tough second half in FY20 as the price of coal fell. Aside from impairments relating to Acland and other exploration assets, New Hope had a reasonable year. The company managed to lift coal production and sales thanks to the full-year contribution by the Bengalla Joint Venture, of which it holds 80 per cent.
---
19. PINNACLE INVESTMENT MANAGEMENT GROUP (PNI)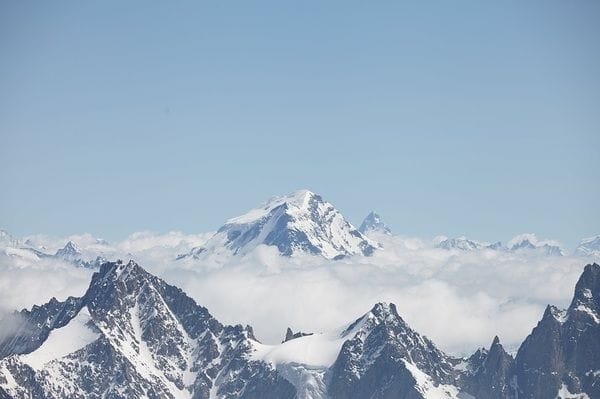 FINANCIALS
2019 Rank: 22
Market Cap: : $1.11b
FY20 revenue: $22.4m
FY20 profit: $32.2m
Listed: 2007
CEO: Ian Macoun
CEO salary: $1.06m
Pinnacle Investments (ASX: PNI) may have lost out to Wilson Asset Management's bid to manage the alternative assets of Blue Sky, but its total funds have grown steadily over the past 12 months thanks to a high degree of diversification.
Despite a choppy first six months of 2020 with dwindling allocations from retail clients, managing director Ian Macoun described the decline as a case of "demand deferred" rather than "demand lost".
As a result, the group received massive institutional net inflows of $1.7 billion in the September quarter, compared to $2.1 billion in the entirety of FY20.
Pinnacle's funds under management (FUM) reached $61.7 billion by 30 September, representing 8.4 per cent growth year-on-year and indeed five per cent on just three months prior.
At the investment house's AGM on 29 October, Macoun highlighted the share of revenue from retail clients by 16 percentage points to 43 per cent by the end of FY20, while the share of performance fee revenue doubled to more than $6 million.
"Our people rose to the occasion and performed superbly, working hard to ensure a 'business as usual' environment, supporting our clients and their advisors throughout this period when their needs were greatly heightened," he said.
Over the past four years the group's various affiliate funds have substantially reduced their exposure to Australian equities from what was two thirds to being now under half, while there is now a much greater proportion of global equities as well as public and private credit investments.
"It is encouraging to note the early evidence of the benefits of the increasing diversity of the business across asset classes, sources of client funds, and exposure to performance fee potential," the executive noted earlier in August.
In December 2019, Pinnacle also used a $30 million facility from Commonwealth Bank of Australia (ASX: CBA) to acquire a 25 per cent stake in Coolabah Capital Investments (CCI) from the Bennett family.
---
20. COLLINS FOODS (CKF)
CONSUMER DISCRETIONARY
2019 rank: 19
Market cap: $1.10b
FY20 revenue: $981.7m
FY20 profit: $31.3m
Listed: 2011
CEO: Drew O'Malley
CEO salary: $754,000 plus incentives
The shake-up in the hospitality sector this year was the final nail in the coffin for Collins Foods' (ASX: CKF) famed restaurant brand Sizzler in Australia.
The fast-food group announced it was closing the remaining nine Sizzler outlets by November 15.
Collins Foods will continue to licence the brand in Asia where royalty revenues grew by 1.2 per cent in FY20. It has 73 Sizzler restaurants in Thailand and Asia.
The focus for the group in Australia will be the KFC and Taco Bell models which performed well over the past year.
KFC responded quickly to the challenging conditions of pandemic lockdowns through a digital and delivery strategy. Europe was more challenging due to tougher restrictions.
The company is continuing to build its Taco Bell brand in Australia with an ongoing program of store openings. Collins Foods is targeting an initial rollout of 100 Taco Bell outlets in Australia and New Zealand.
The company reported an 8.9 per cent surge in revenue in FY20 due to a lift in sales from existing stores and due to new stores opening. The drive-through model survived well throughout the COVID lockdown.
Collins Foods appointed new CEO Drew O'Malley on July 1 following the planned retirement of Graham Maxwell. O'Malley is well versed in the business after joining Collins Foods as chief operating officer in 2017.
At least one fire was put out earlier this year for the company following a Mexican stand-off with Victorian chain Taco Bill. Taco Bill had brought the action to stop the expansion of Taco Bell in the state, citing the similarity of the brand names. However, the matter was settled without much incident and it was agreed both brands could operate in Victoria.
---
READ MORE
Market caps are based on the close of trade, 27 November 2020. This list was prepared with information provided by the ASX.
Never miss a Top Companies update or news story: Sign up to Business News Australia's free news updates
Follow us on Twitter, Facebook, LinkedIn and Instagram
Get our daily business news
Sign up to our free email news updates.
Help us deliver quality journalism to you.
As a free and independent news site providing daily updates
during a period of unprecedented challenges for businesses everywhere
we call on your support