Some of Brisbane's most exciting companies occupy this space of the list, separated in their ranks by much smaller differences in value with the potential for significant changes every year based on the whims of the market.
Chaired by Greencross founder Glen Richards, workforces management company People Infrastructure kept on its upward trajectory, while a shift in its software sales strategy to a subscription model saw RPMGlobal shoot up 10 places in 2020.
An existential shift from property developer Sunland saw it break into the top 40, and founder-led Over the Wire holdings continued on the acquisition path.
31. SUPERLOOP (SLC)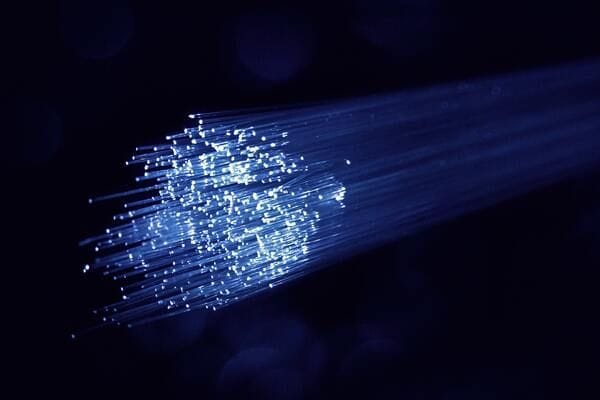 TELECOMMUNICATION SERVICES
2019 Rank: 34
Market Cap: $371m
FY20 revenue: $106.64m
FY20 loss: $41.08m

Listed: 2015
CEO: Paul Tyler
CEO salary: $750,000 plus incentives
A shuffle of the boardroom has seen Bevan Slattery move to the chair of Superloop (ASX: SLC), the cloud services connector he founded in 2015.
His departure as CEO in 2018 was aimed at giving him capacity to explore strategic opportunities for the company. No doubt as chairman now, this won't cramp the style of this serial tech entrepreneur.
Slattery, who founded Megaport (ASX: MP1) and NEXTDC (ASX: NXT), took over from former chairman Michael Malone who retired in March.
Paul Tyler has taken over as CEO from Drew Kelton who will continue as an executive director until early next year.
Slattery says the new-look board is well armed to meet the challenges ahead as Superloop finished FY20 with a host of achievements including the expansion of its fibre-optic network in Australia and internationally.
The company's fibre network spans Australia and stretches to New Zealand, Hong Kong, Japan, the US West Coast and France. Its subsidiary SubPartners was involved in the INDIGO subsea cable project connecting Singapore and Australia.
Superloop's network was tested in March with a 30 per cent increase in traffic due to the lockdown. The company says the service was delivered seamlessly without any significant increase in operating or capital costs.
The sales team is doing well for the company with fibre connectivity sales up 46 per cent over the year and fibre connectivity revenue up 37 per cent.
As Slattery points out, the investments made by Superloop are super long-term, generational perhaps, with a lifetime of up to 50 years. In an interview earlier this year, he said investors continue to price the company based on "how much you can make within a year or two of an asset going live".
Superloop's share price remains relatively subdued hovering around the sub-$1 mark, although it is well up on its low for the year of 43.5c.
---
32. PEOPLE INFRASTRUCTURE (PPE)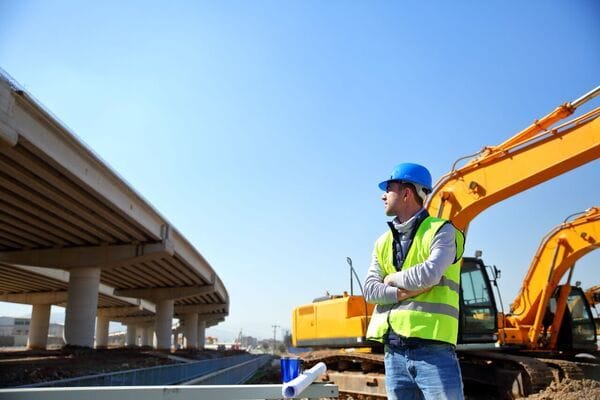 COMMERCIAL & PROFESSIONAL SERVICES
2019 Rank: 40
Market Cap: $345m
FY20 revenue: $371.16m
FY20 profit: $16.39m

Listed: 2017
CEO: David Cuda
CEO salary: $$350,000 plus incentives
Workforce management company People Infrastructure (ASX: PPE) completed two fortuitous acquisitions in FY20 which proved to be very much in demand during the pandemic.
Queensland healthcare staffing agencies First Choice and Carestaff would have been obvious choices to buy in hindsight, knowing how desperate health departments were to ensure they had adequate healthcare staff as COVID-19 hit its peak.
However, while the lockdown initially provided some uncertainty over demand for its services, People Infrastructure, which is chaired by Greencross founder Glen Richards, began firing on all cylinders by the end of FY20.
The company provides workforce solutions for employers in health and community care, and information technology, as well as general staffing and specialist services.
Demand across all sectors was especially resilient, rebounding strongly towards the end of the final quarter, building on the positive momentum experienced in the first half.
People Infrastructure reported a record profit of $16.39 million in FY20, up 69 per cent from a year earlier.
The company's clients are predominantly large corporations, government or government-backed organisations as well as not-for-profits, which were less likely to be impacted by COVID-19.
People Infrastructure is expecting continued growth in FY21, especially in health and community care. Growth in this division has led it to consider separating the two into their own separate divisions.
The company also remains on the lookout for acquisitions, although it's taking a measured approach to ensure that any acquisitions meet strict criteria that align with the broader corporate strategy.
People Infrastructure raised $17.6 million in April this year with a view to exploring acquisition opportunities.
The company appointed new CEO David Cuda in September, as the group's former managing director Declan Sherman transitioned to an executive director role.
---
33. SUNLAND GROUP (SDG)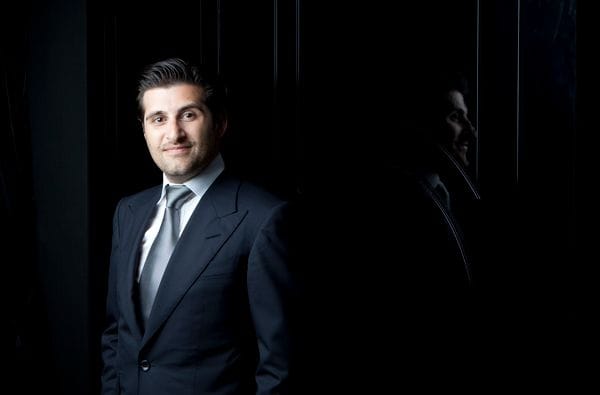 REAL ESTATE
2019 Rank: 42
Market Cap: $294m
FY20 revenue: $167.18m
FY20 profit: $2.43m
Listed: 1995
CEO: Sahba Abedian
CEO salary: $826,500
Frustrated by its share price lagging its net asset backing, Sunland Group (ASX: SDG) is gearing up to cash in its chips and return some of that missing value back to shareholders through dividends and capital redistributions.
In what is effectively an announcement that it may repay its debts and potentially wind up operations, Sunland plans to sell off assets that are not in development and to proceed with the developments currently under way.
The news put some pepper in the company's share price when it was announced by CEO Sahba Abedian on October 20, although investors still failed to kick it up to the company's net asset backing value of $2.56 per share.
The new strategy is likely to take a few years to pan out, and while there is no certainty that Sunland will cease development activities after this, a smaller operation will bring with it some redundancies.
The traditionally counter-cyclical national developer, which built the Q1 and Palazzo Versace Hotel, is currently quite active on the Gold Coast, the market where it began almost 40 years ago for company founder Soheil Abedian.
Sunland's acquisitions have been heavily biased towards the Coast in recent years, with the company buying up at a time when the main market focus had been on the red-hot markets of the major capitals. The latest asset sales show that Sunland's counter-cyclical strategy is paying off, even without a shovel turned on some properties.
In FY20, Sunland sold The Heights residential development, The Lakes retail precinct and Mariner's Cove, all on the Gold Coast, and the Ingleside project in Sydney all for more than book value.
The Mariner's Cove sale alone is expected to deliver an $8.1 million profit after tax in FY21.
Just under 70 per cent of Sunland's development inventory is currently under development with 13 active projects in Queensland and NSW, including a residential high rise at 272 Hedges Avenue on the Gold Coast.
The company posted a drop in full-year profit to $2.43 million thanks to fewer property sales during the year.
For the past decade, Sunland has been using an extended share buyback to inject value back into its share price to no avail. The company finalised its buyback program in FY20.
---
34. NAVIGATOR GLOBAL INVESTMENTS (NGI)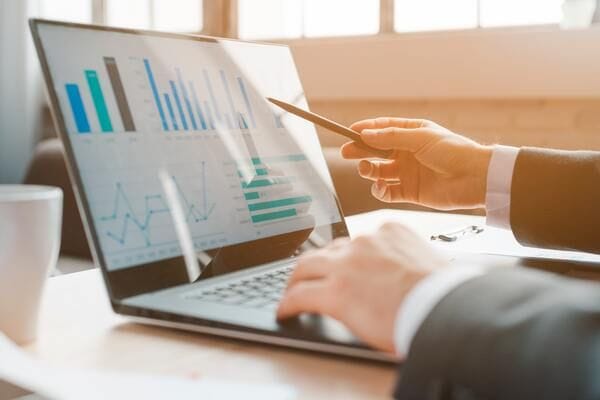 DIVERSIFIED FINANCIALS
2019 Rank: 21
Market Cap: $290m
FY20 revenue: $101.5m
FY20 profit: $18.14m

Listed: 2006
CEO: Sean McGould
CEO salary: $688,720
Market volatility in 2020 didn't dampen an appetite for acquisitions at Navigator Global Investments (ASX: NGI).
In August, the hedge fund manager signed a deal to acquire a portfolio from Dyal Capital Partners comprising six minority equity investments in established alternative asset managers.
Navigator, formerly known as HFA Holdings, is the listed Australian holding company for US-based Lighthouse Investment Partners which has been managing portfolios of hedge fund assets since 1999.
In 2018, Navigator acquired Mesirow Advanced Strategies Inc. in a move that saw most employees of the target company join Lighthouse.
The past year has delivered some challenges, though, as Navigator's reported total assets under management in FY20 had fallen a further US$2.4 billion.
Assets under management have dropped from US$16.7 billion in FY18 to US$11.8 billion in FY20, the third consecutive year of falls.
Navigator blames this on outflows due to COVID-19 and a continued withdrawal of some Mesirow clients.
Revenue fell 12 per cent in FY20, driven by a big drop in management fees and this led to a 32 per cent fall in net profit for the year.
The Navigator Group has about 112 staff globally with offices in New York, Chicago and Palm Beach Gardens, London, Hong Kong and Tokyo. The holding company, Navigator Global Investments, is headquartered in Brisbane.
The company is headed by Sean McGould who co-founded Lighthouse. McGould took a pay cut in FY20 largely due to a $675,000 drop in bonuses. His annual renumeration fell to $688,720 from $1.37 million in FY19 - although that figure included an extra six months of bonuses.
---
35. ADVANCE NANOTEK (ANO)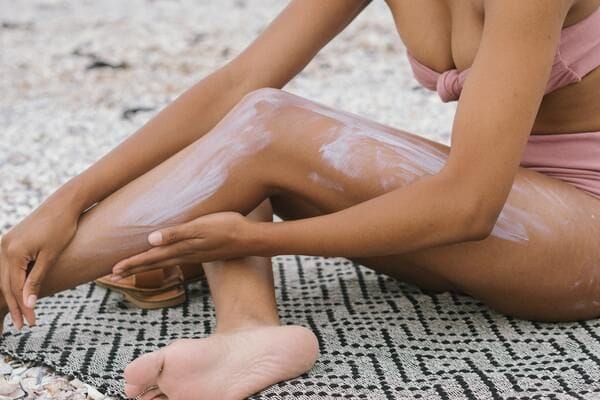 MATERIALS
2019 Rank:
Market Cap: $289m
FY20 revenue: $18.9m
FY20 Profit: $5.3m
Listed: 2005
Managing Director: Geoff Acton
CEO salary: $185,000
Advance Nanotek (ASX: ANO) has scored another Guernsey in the Top 50 list, but repeated stoushes with the ASX may have burnt out the sun care and cosmetics group's patience and it is planning to up stumps for the USA.
The company manufactures zinc-based products for sun care and cosmetics, a segment that Transparency Market Research has tipped to increase to $24 billion by 2024.
At its October AGM chairman Lev Mizikovsky laid out to shareholders a timeline that would see Advance Nanotek make a move to NASDAQ in January 2022, having butt heads with the ASX in March.
And as he made clear in the company's annual report, the move would make financial sense if the group was going to continue to be handed yellow cards by the ASX.
"The initial quotes for legal fees to list on NASDAQ are in the region of $80,000," said Mizikovsky.
"This is less than the legal fees incurred in dealing with the ASX suspensions and ASIC S33 Notices, not to mention the time impost on the managing director and board members."
It was a move that investors seemed to like, with the company's share price lifting from a pandemic induced low of $2.90 in September to hit $5.95.
In May the company also received a Therapeutic Goods Administration (TGA) licence for its Brisbane laboratory, a move that could save it about $100,000 per month in external testing costs.
While profit fell last financial year, Advance NanoTek is tipping a bounce-back in sales over the next two years as pandemic lockdowns are eased and people venture outside again.
---
36. GARDA PROPERTY GROUP (GDF)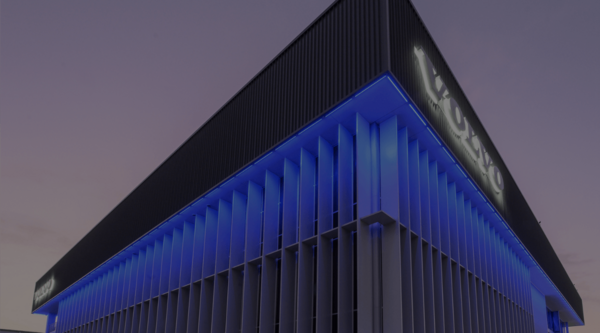 REAL ESTATE
2019 Rank: 36
Market Cap: $286m
FY20 revenue: $16.62m
FY20 profit: $5.56m
Listed: 2015
CEO: Matthew Madsen
CEO salary: $799,756
GARDA Property Group (ASX: GDF) cruised through the past year in good shape with little to no impacts from the widespread business disruptions.
If there was any excitement on the group's front in FY20 it was a fundamental change in the structure of the entity at the end of 2019.
This involved the merger of GARDA Diversified Property Fund (the former entity with the ASX code GDF) and GARDA Capital Group (ASX: GCM) to form the new stapled entity.
The group has a portfolio of industrial and commercial properties on the east coast as well as a development pipeline in the sector.
Impressively, a number of GARDA's property assets saw values increase in FY20 and there was limited impact on revenue.
The property portfolio is currently valued at $417.44 million, up from $332.8 million in FY19. The jump is largely attributed to new acquisitions.
Profit was lower in FY20 compared to a year earlier, but that result was bolstered by strong valuation gains across the portfolio. Obviously, they were different times back then.
GARDA spent $72.3 million on acquisitions during the year, including four industrial properties at Acacia Ridge and two industrial and warehousing assets in Morningside, all of them in Brisbane.
Despite the difficult business environment, it was also able to secure favourable lease deals across some of its assets.
The group commenced development of industrial sites at Wacol and Berrinba in Brisbane's south-western outskirts with their completion expected in early FY21.
Last year, the group raised $37.5 million in equity through an institutional placement and it also secured a $200 million syndicated debt facility.
---
37. RPMGLOBAL HOLDINGS (RUL)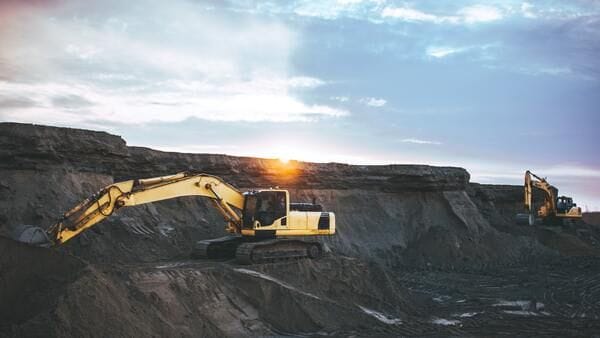 SOFTWARE AND SERVICES
2019 Rank: 45
Market Cap: $275m
FY20 revenue: $78.7m
FY20 loss: $800,000
Listed: 2008
Managing Director: Richard Mathews
CEO salary: $337,000
After years spent shifting the company focus from selling software licences to a subscription model, RPMGlobal (ASX: RUL) saw its efforts pay off.
Its total the contracted value of software subscriptions sold during FY2020 increased by 235 per cent to $34.5 million.
What made investors most happy was that only $6.1 million was recognised in this year's financial accounts.
This means $28.4 million from this year plus $6.3 million from prior years will be recognised across the remaining duration of the committed term customer contracts, which in most cases is three years.
It was a figure that chairman Ross Walker said helped double the group's market price over the course of the year.
"The successful transition from selling once-off perpetual software licenses to offering subscription licenses over multiple years will continue to reduce the volatility in the company's annual financial results," he said.
Added to the up-kick in subscription sales, the company also made the final payments for its iSolutions and MinVu acquisitions, meaning it no longer had share revenues from both.
RPMGlobal, which counts Glencore, AngloAmerican, Rio Tinto and BHP as clients, has kept the acquisition train running, picking up Revolution Mining Software in July and growing its North American presence in October by entering a share purchase agreement to buy Canadian-headquartered IMAFS.
This will give the company access to software that allows mining companies to accurately predict the need for spare parts for their equipment.
---
38. OVER THE WIRE (OTW)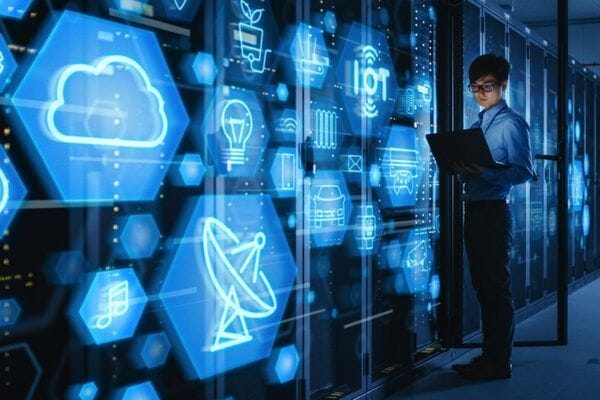 SOFTWARE AND SERVICES
2019 rank:38
Market Cap: $266m
FY20 revenue: $87.61m
FY20 profit: $5.03m
Listed: 2015
Founder and CEO: Michael Omeros
CEO salary: $414,617
Over the Wire (ASX: OTW) co-founder and CEO Mike Omeros jumped on the tech express this year with the telecommunications and IT services producer managing to secure a host of acquisitions and partnerships.
The deals proceeded at a more accelerated pace that originally planned in order to match the rapid changes in the operating environment.
OTW has now settled its latest acquisition, that of Brisbane-based cloud solutions specialist Digital Sense Hosting for an upfront payment of $27 million in a cash and share deal.
The acquisition is part of a planned diversification of OTW services with the appeal of Digital Sense centred on its sovereign cloud platform.
In September, the company finalised the buyout of Zintel Communications Limited, the Australian and New Zealand businesses of J2 Global Inc (NASDAQ: JCOM) for $36 million.
Zintel Communications, which also owns the Zintel and Fonebox brand, provides 1300 and 1800 inbound telecommunication services to more than more than 9,000 business customers. The acquisition is expected to generate annualised revenue of $19 million and an EBITDA of $6 million for OTW.
These acquisitions follow a solid year of revenue growth for OTW, although net profit halved due to increased expenses.
They also come on the heels of a strategic partnership struck by OTW with another Brisbane company, NEXTDC (ASX: NXT) in May. Under that agreement, OTW is migrating core elements of its network and private cloud infrastructure to NEXTDC's data centre facilities.
Omeros took a small pay cut in FY20, but as the largest shareholder with a 25.22 per cent stake totalling 13.02 million shares, the lift in total dividends for the year would have made up some of that ground.
---
39. MICHAEL HILL INTERNATIONAL LIMITED (MHJ)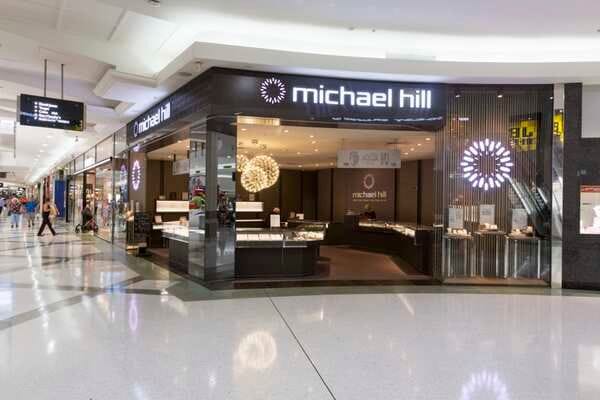 RETAIL
2019 Rank: 41
Market Cap: $209m
FY20 revenue: $492.06m
FY20 profit: $3.05m

Listed: 2016
CEO: Daniel Bracken
CEO salary: $1.09m
Jewellery retailer Michael Hill International (ASX: MHJ) acknowledges customer behaviour has changed because of COVID-19, and that has placed greater urgency on the digital transformation of the business.
Michael Hill celebrated 40 years in business in 2020, and while CEO Daniel Bracken describes buying jewellery as an intimate close-quarters affair, there were problems adhering to those time-honoured principles this year.
Like many retail businesses, Michael Hill ramped up its omni-channel service delivery strategy which kept sales coming in as it was forced into store closures this year.
Among the initiatives were direct selling through social media and digital catalogues, and that led to increased website traffic.
Store closures may have cost the company $80 million in sales, but digital sales surged 54.7 per cent to a record $24.7 million. While that is still only 5 per cent of total sales, it's still a significant number for the company.
The digital mantra continues to take hold at Michael Hill which has announced new initiatives to drive sales in the year ahead. These include click-and-collect and ship-from-store capabilities, as well as drop-ship capabilities linking vendors directly to its customers.
Michael Hill also plans to offer bespoke customisable products through its digital platform, complementing the launch of a purely digital jewellery brand, MEDLEY.
The company's first quarter of FY21 has given cause for optimism, with same-store sales up 7.3 per cent compared to a year earlier. Gross profit has also outpaced sales growth, indicating the leaner company structure is paying dividends.
The next big test for the company will come over the next month during the all-important Christmas trading period and how that translates into second quarter earnings.
---
40. STANMORE COAL (SMR)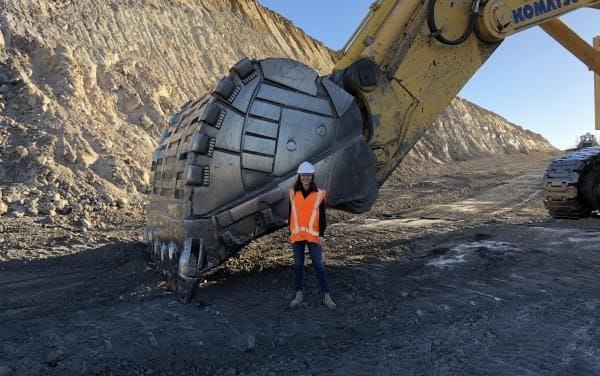 ENERGY
2019 Rank: 33
Market Cap: $191m
FY20 revenue: $364.48m
FY20 profit: $34.89m

Listed: 2009
CEO: Marcelo Matos
CEO salary: $530,000 plus super and incentives
It was possibly one of the shortest tenures for a CEO on an ASX-listed company for many years when Stanmore Coal (ASX: SMR) boss Craig McCabe quit in August.
He had been in the job five months and his departure followed the $256 million buyout of the coal group by Singapore's Golden Investments.
Prior to its offer of $1 per share for the company, the suitor already held 31 per cent of Stanmore. By the time the offer closed, Golden Investments' shareholding had risen to 75.33 per cent which was still short of the 90 per cent required for compulsory acquisition.
The buyout led to the resignation of three directors and to Golden Investments gaining four seats on the board, including that of chairman Dwi Suseno.
Marcelo Matos was initially appointed interim CEO, but on 27 November his appointment became permanent. This was around a year after he joined the Stanmore board in 2019 as a non-executive director, representing the group's second-largest shareholder at the time, Matt Latimore and M Resources Pty Ltd.
It's been a rapidly revolving door for the top position at Stanmore Coal since the departure of Dan Clifford in October 2019. He had been three years in the role, replacing company founder Nick Jorss after his shock resignation in 2016.
That means Stanmore Coal has had five CEOs, including two interim CEOs, in the past four years.
Much of the recent boardroom shakeout has been due to ongoing agitation by Golden Investments. It has been itching to take over Stanmore Coal since 2018 when it made a buyout offer that was rejected by the board.
Stanmore Coal's primary asset is the Isaac Plains coking coal mine in the Bowen Basin, as well as other promising assets in both the Bowen and Surat basins.
In October, the company completed the bankable feasibility study of Isaac Downs which has been found to have a marketable reserve of 17.9 Mt of metallurgical coal for steelmaking. Isaac Downs will be developed as a satellite operation to Isaac Plains.
The company will need $63 million in capital expenditure to establish the site infrastructure of the new operation. Isaac Plans will leverage off some of the infrastructure already in place for Isaac Downs, although it still requires environmental approvals to proceed.
---
READ MORE
Market caps are based on the close of trade, 27 November 2020. This list was prepared with information provided by the ASX.
Never miss a Top Companies update or news story: Sign up to Business News Australia's free news updates
Follow us on Twitter, Facebook, LinkedIn and Instagram
Help us deliver quality journalism to you.
As a free and independent news site providing daily updates
during a period of unprecedented challenges for businesses everywhere
we call on your support