Melbourne's top companies are a diverse bunch, and that's certainly the case with this cluster slap bang in the middle of the Top 50.
Steel producers, bathroom fittings distributors, fertiliser manufacturers and retailers make up the rich tapestry that is Melbourne's high-flying business culture.
But they're certainly not ones to shy away from controversy; board spills, class actions and geopolitical earthquakes have all taken their toll on the companies ranked 31-30.
And as the novel coronavirus Covid-19 continues to impact Australian businesses, its best to keep a close eye on these companies below.
21. BlueScope Steel (BSL)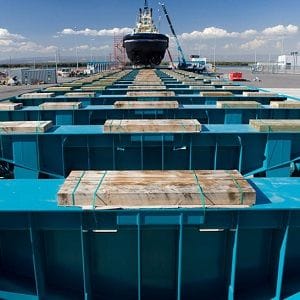 Metals & Mining
Market Cap: $7.26b
FY19 revenue: $12.5b
FY19 profit: $1.01b
Listed: 2002
CEO: Mark Vassella
CEO salary: $3.7m
Who'd have thought the world of steel production could attract so much controversy?
One major legal case headlined BlueScope's tumultuous 201,9 but hardly affected the group's underlying earnings or profit.
The situation raised its head in August 2019 when the Australian Competition and Consumer Commission (ACCC) took action against former general manager of sales and marketing Jason Ellis for alleged cartel conduct.
The watchdog alleged that between September 2013 and June 2014 BlueScope and Ellis attempted to induce steel distributors in Australia and overseas to sign agreements with price fixing provisions included.
In October the company achieved an Australian first, but not for good reasons.
While the watchdog ditched those previous charges of cartel conduct against Ellis and BlueScope, the former manager was charged with two counts of inciting the obstruction of a Commonwealth official.
"This is the first time an individual has been charged with inciting the obstruction of a Commonwealth official in relation to an ACCC investigation," said ACCC chair Rod Sims at the time.
If found guilty Ellis would face a two-year jail term.
Out of the courtroom things were otherwise quite positive for the steel producer.
BlueScope completed the acquisition of a Malaysian manufacturing facility in April which will form part of the company's joint venture operations in South East Asia with Nippon Steel.
However, like many Australian companies that do business in China, the coronavirus Covid-19 has taken its toll on BlueScope.
The company was forced to shut down its massive manufacturing operations in China because of the virus, putting 1500 staff out of action for the foreseeable future.
---
22. AusNet Services (AST)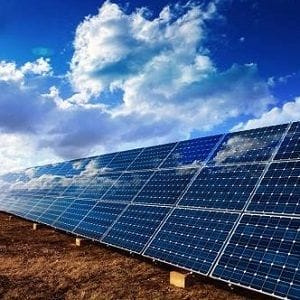 Utilities
Market Cap: $6.48b
FY19 revenue: $1.86b
FY19 profit: $253.9m
Listed: 2005
MD: Tony Narvaez
MD salary: $1.15m (base salary)
A revolving door into the boardroom was the least of Victorian energy company AusNet's worries this year.
As bushfires and wild weather took their toll on the natural landscape, the company watched high-profile executives come and go, leaving a dent in the group's results.
In May the board tapped former Endeavour Energy CEO to take the helm as MD of AusNet, replacing the longstanding Nino Ficca in the role that he had held for 14 years.
That was not the only major swap for the company which churned through two different company secretaries and also saw its CFO step down.
The new board had its work cut out for it at the end of 2019 and into the new year as wild weather and bushfires took their toll on AusNet's electricity infrastructure.
In mid-January AusNet confirmed that bushfire damage to its network in the Gippsland and Upper Murray regions was extensive.
As a result, 7,500 customers were initially without power, with 1,167 customers affected still by 14 January.
In total 1000km of powerlines was off supply because of the bushfires, with 100km of powerline infrastructure including poles needing to be fully reconstructed.
Wild weather in February also took their toll on AusNet, with destructive winds tearing down power towers in the state.
With extreme weather events comes the conversation around climate change; something AusNet is keenly aware of.
The company announced in February that it was launching a $2.2 million project aimed at encouraging home solar take-up.
"Our customers have told us they want to see collaborative industry research into enabling solar, and this trial brings together leading Australian and international players, government and academia," said AusNet Services' EGM of Regulated Energy Services Alistair Parker at the time.
"This technology has the potential to overcome the existing limitations on the numbers of solar installations in some areas, and also allow customers to export more energy to the grid."
---
23. Reece (REH)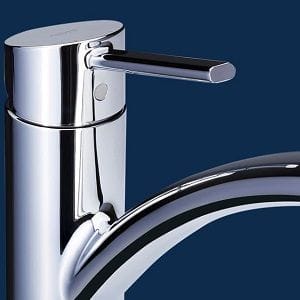 Industrials
Market Cap: $6.44b
FY19 revenue: $5.5b
FY19 profit: $238m
Listed: 1974
CEO: Peter Wilson
CEO salary: $4.7m
For bathroom supplies distributor Reece, the last 12 months were a period of exceptional growth and international expansion.
To kick things off Reece subsidiary Actrol jumped the pond and opened its first site in New Zealand in January last year.
The launch in NZ represents the company's continued commitment to the Kiwi market, following its acquisition of Actrol competitor Heatcraft's New Zealand operations.
"The network growth and workforce growth in branch and Engineering roles, along with the opportunity to apply what we already know about the refrigeration market puts us on the right path to make real impact in the region," said Reece Group Region Leader for Actrol New Zealand, Greg Brooker.
Later in the year the company dropped $112 million to acquire Southern California plumbing supply wholesaler Todd Pipe & Supply.
The acquisition of the SoCal company was described as complementary to Reece's current operations in the US under the banner of MORSCO, a leading distributor of commercial and residential plumbing, waterworks and HVAC (heating, ventilation, and air conditioning) products.
After purchasing Todd Pipe & Supply Reece, now has a footprint of 23 locations in Southern California and 181 locations in the United States in total.
An ever-growing company like Reece certainly needs a comfortable place to call home, and the group's flashy new digs in Melbourne are sure to suit its needs.
The group broke ground on its new Cremorne head office located in the old Rosella factory on Balmain Street in October 2018.
Reece hopes to transform the space into a seven-storey modern collaborative workspace, preparing the company for further changes to the operating landscape it works in which is becoming more digital every day.
"This is an important step for Reece to future-proof the company," said Reece Group chief people experience offer Sally Young at the time.
"Reece has achieved great success over nearly 100 years in the analogue world. The move to the new location will provide us with the right environment to support our business to succeed in the digital world for another 100 years."
---
24. Alumina (AWC)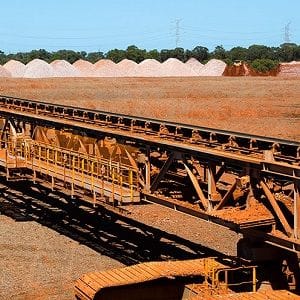 Metals & Mining/Alumina & Bauxite
Market Cap: $6.25b
FY19 profit: US$214m
Listed: 1961
CEO: Mike Ferraro
Melbourne-based aluminium and bauxite mining investor Alumina is in a unique position on the ASX.
It is self-described as "unrivalled" globally as an investment option for those looking to capitalise on alumina and bauxite assets.
At the time of writing however the company's share price has been on a steady decline of 23.2 per cent from a calendar year peak of $2.74 per share on 25 February 2019 to around $2.10 a year later.
Nonetheless the company is optimistic about its market position, with group CEO Mike Ferraro describing the first half of FY19 as "strong".
"The right Western world alumina market conditions of 2018 have subsided in the first half of 2019 as curtailed supply came back on stream and new refineries ramped up," Ferraro said back in August.
"Aluminium demand is expected to grow consistent with longer term trends and this will help support the aluminium price in the future."
The company holds a significant interest in the world's eighth-largest aluminium mining group Aloca in Australia, America and Brazil, which tends to guide the company's share price.
Recently Alumina's share price suffered on the news that an Alcoa Australia aluminium smelter was forced to shut down during a heatwave.
Alumina was also hit briefly at the end of 2019 when US President Donald Trump announced he was going to reimpose tariffs on imports of steel and aluminium from Brazil and Argentina; this is one company that is certainly subject to the various whims of the geopolitical atmosphere.
As reported by Market Forces, shareholders were quick to pull chairman Peter Day up on the company's response to the looming global threat that is climate change.
Shareholders slammed the company for its dismissal of the Intergovernmental Panel on Climate Change's report stating that there is a catastrophic threat to earth if the planet warms beyond 1.5 degrees Celsius.
In Alumina's 'Climate Change position statement' the company announced plans to stress test what the company would look like in a two-degree Celsius warming scenario to the dismay of shareholders.
"Has scenario analysis been conducted to ensure Alumina's business strategy is resilient to a scenario in which global warming is limited to 1.5 degrees Celsius?" asked one shareholder according to Market Forces.
Day replied by saying: "We will work on scenarios that capture our progress to the 2 degrees Celsius benchmark and what would happen if it went above the 2 degrees Celsius benchmark."
---
25. IDP Education (IEL)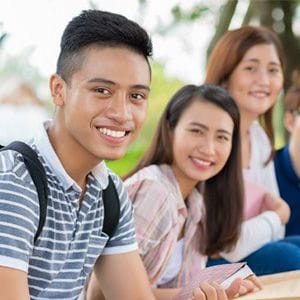 Education Services Provider
Market Cap: $5.45b
FY19 revenue: $598.1m
FY19 profit: $68.3m
Listed: 2015
CEO & MD: Andrew Barkla
CEO & MD salary: $2.52m
IDP Education was cruising along quite nicely on the back of the international student boom in Australia.
That was until the coronavirus Covid-19 hit at the start of this year.
As one of Australia's leading providers of placements for international students in Australia, New Zealand, the USA, UK and Ireland, the coronavirus put the brakes on its share price.
Between 21 January and 3 February 2020, IDP's share price tanked by almost 20 per cent with shareholders fleeing from stocks that had anything to do with China.
Across Australia 22 per cent of students come from overseas, and with flight paths shutting down and quarantines in place right as the university and school year began this spelled bad news for IDP.
Approximately 25 per cent of enrolments through IDP are Chinese nationals, so the shareholder fear was warranted considering the travel ban for non-Australian citizens from China would take its toll on the education services provider specifically.
Executives at IDP appear to have brought shareholders back on board however; on 12 February the company released its 1H20 results, showing revenue up 25 per cent to $379 million.
"The disruptions being caused by the Novel coronavirus (2019-nCov) to IDP's business are being managed such that it is not currently having a material impact on the financial performance of the Company," says IDP Education in its 1H20 results announcement.
"The situation is, however, constantly evolving and the ultimate impact is uncertain."
These two lines were apparently enough to get shareholders smiling yet again, with shares in IDP soaring up nearly 30 per cent to $21.43 per share on February 12; a calendar year high for the company.
---
26. Incitec Pivot (IPL)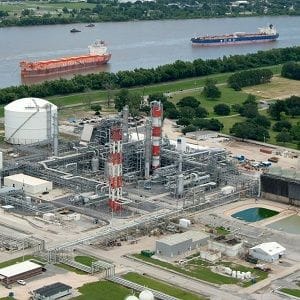 Materials/Fertilisers and explosives
Market Cap: $5.11b
FY19 revenue: $3.92b
FY19 profit: $152.4m
Listed: 2003
CEO: Jeanne Johns
CEO salary: $3.2m
Heavy rain and flooding dampened the spirits of fertiliser and explosives manufacturer Incitec Pivot over the last year.
A 'one-in-one-hundred-year flood event' dimmed what would've otherwise been another stellar year for CEO Jeanne Johns, who was appointed back in 2017 to turn the business around.
In February 2019 the company was forced to close a major rail line between Phosphate Hill and Townsville for a number of months.
As a result, the company lost between $100 million and $120 million in earnings, causing both its revenue and profits to dive year on year.
Johns remains optimistic about the group going forward, with its US business on track after suffering through its own weather conditions that "constrained" growth.
In September the company announced it was commencing a strategic review of its industry leading fertiliser business.
While the results of the review are yet to be released, the company has hinted that the sale of its fertiliser business is on the cards.
"The objective of the strategic review is to maximise shareholder value whilst also having regard to the interests of other stakeholders including employees, customers and suppliers," says Incitec Pivot.
---
27. JB Hi-Fi (JBH)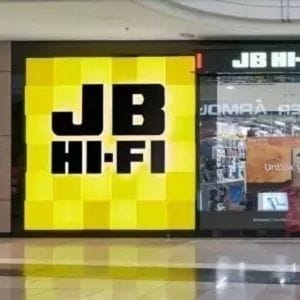 Consumer Discretionary
Market Cap: $4.89b
FY19 revenue: $7.1b
FY19 profit: $249.8m
Listed: 2003
CEO: Richard Murray
CEO salary: $3.4m
Australia's leading electronics and multimedia retailer JB Hi-Fi continues to go from strength to strength, defying the retail doom and gloom brought on by the entrance of Amazon into Australia.
The company witnessed double-digit growth in 1H20, with the group's Australian arm performing strongly on the back of online sales.
Nailing e-commerce is a must in this era of retail, and JB Hi-Fi certainly knows how to make online work. At the end of 2018 the group saw 5.6 per cent of its revenue coming from online sales, but that has now grown to 6.3 per cent at $170.8 million.
JB Hi-Fi's success continued through the 2010s and into the new decade and can largely be attributed to the brand's commitment to remaining fresh, stocking new and exciting products, and going with the flow of the sector.
This is certainly a message reflected in chairman Greg Richards' address to shareholders at JBH's FY19 AGM.
"An integral part of the Board's ongoing strategy is to encourage innovation and diversification through new products, technology, merchandising formats, advertising and product locations," said Richards, who is set to retire from the board on 30 June 2020.
"We have a culture of embracing change, which is seen as a "natural" part of the business, and this approach provides opportunities to increase revenue, margin and productivity."
Keeping up with its competition is essential for a company as established as JB Hi-Fi, and its new multi-million-dollar warehouse is certainly an essential component of that endless game of tag.
The group recently signed a seven-year lease on a $44 million 18,023 square meter warehouse in the Melbourne suburb of Truganina, which will serve as the company's delivery centre for the state.
As for its subsidiary The Good Guys, which is acquired by JB Hi-Fi at the end of 2016 for $870 million, the company appears to have successfully resuscitated the legacy brand.
Total sales for The Good Guys grew by 1.5 per cent to reach $1.15 billion on the back of dishwashers, floorcare, cooking, communications and computers sales.
---
28. Carsales.com (CAR)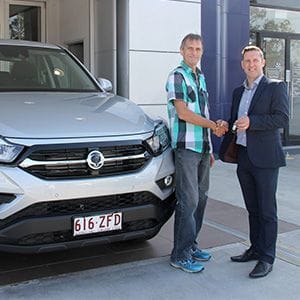 Software & Services/Online Car Classifieds
Market Cap: $4.68b
FY19 revenue: $418m
FY19 profit: $133.3m
Listed: 2009
CEO: Cameron McIntyre
CEO salary: $2.12m
While the Federal Chamber of Automotive Industries reports Australia witnessed an eight-year low in new vehicle sales in 2019, the other side of the coin is a healthy trade in used cars.
Carsales.com has capitalised on the trend of drivers seeking better value options, with several milestones for the used vehicle side of the business in FY19 including reduced time to sell, increased sales and traffic growth on the company's sites.
"We continue to be the clear market leader in online auto classifieds in Australia with the largest and most engaged consumer audience. We continued to record good growth in key audience, traffic and enquiry metrics during the year," CEO Cameron McIntyre said in August.
The group's businesses in South Korea and Brazil have also fared well, however the addition of more early-stage growth businesses has taken profitability down a gear for now.
The sharemarket has responded positively to the company's prospects with a sharp upward trend over the past 12 months, buoyed further by a management reshuffle announced in December.
A new role of managing director for Australia has been created and is now filled by company veteran Ajay Bhatia, while a new executive leadership position will be made for a chief product and information officer who is yet to be chosen.
Carsales.com also kicked off 2020 with the announcement William Elliott would be its new CFO. He has been with the company for four years in senior finance positions.
---
29. Ansell (ANN)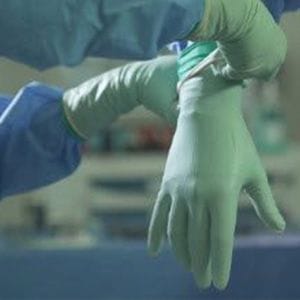 Health Care
Market Cap: $4.22b
FY19 revenue: US$1.5b
FY19 profit: US$111.7m
Listed: 1985
CEO: Magnus Nicolin
CEO salary: US$5.3m
Glovemaker Ansell saw its shares spike as concerns rose around the latest coronavirus outbreak, adding to what has been an upward trajectory since January last year.
Profits went backwards for the hand and body protection company in FY19 on the back of trade tensions, yet sales have increased and the board expects organic growth of 3-5 per cent this year.
In addition, management forecasts lower raw material costs and a "better product mix" to drive future profits.
Ansell touts its balanced portfolio of businesses with limited exposure to cyclical downturns, and in the past financial year it acquired two new businesses Digitcare Corporation and Ringers Gloves.
Digitcare is a leading supplier to the U.S. Emergency Medical Services (EMS) and specialty acute markets, while Ringers has a history of manufacturing gloves to oil & gas and general industry segments.
Former chairman Glenn Barnes, who joined Ansell as a director in 2005, retired from the company in November, making way for John Bevan to take on the role.
Barnes said when he joined the Ansell board the company had been weakened by many years of underinvestment due to difficult years of the Pacific Dunlop Group, as well as a weak balance sheet.
He noted since then the company's financial and human-resources capabilities had been rebuilt through mergers and acquisitions as well as investment to drive growth, productivity and competitive advantages.
Barnes said the appointment of CEO Magnus Nicolin in 2010 brought a high-energy and positive approach to business building, with a clear view of the appropriate strategies ahead.
This culminated in continued growth and the sale of Ansell's sexual wellness business in 2018.
Nicolin, who owns around $4.5 million in ordinary ANN shares in addition to his performance rights, received a 20 per cent salary uptick in FY19 due to short-term cash incentives and long-term equity gains.
---
30. Cleanaway Waste Management (CWY)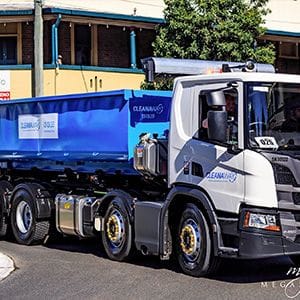 Hazardous Waste Management
Market Cap: $3.99b
FY19 revenue: $2.28b
FY19 profit: $123.1m
Listed: 2005
MD: Vik Bansal
MD salary: $4.37m
As a major contributor to Australia's recycling infrastructure, Cleanaway Waste Management bolstered its presence in the space through a $66 million acquisition of SKM Recycling Group in October.
Five recycling sites, three material recovery facilities, a transfer station in Victoria plus a material recovery facility in Tasmania are part and parcel of the buyout.
This adds to an energy-from-waste centre announced for Western Sydney in the same month.
Before the SKM transaction was completed in November, CEO and MD Vik Bansal told the AGM the group's Footprint 2025 strategy was to develop prized infrastructure assets that "optimise the waste value chain from collection to disposal".
"We have by far the best and most extensive network of these prized infrastructure assets in Australia - and recently announced plans to further expand that network," said Bansal, who has been in the role since 2015.
He noted Cleanaway recycled more than 380,000 tonnes of paper and cardboard, 15,500 tonnes of plastic packaging and 25,000 tonnes of steel.
In addition, the company collects and processes around 115 million litres of used oil, and captures approximately 115 million cubic metres of landfill gas, which is used to generate 135 million kilowatt hours of energy.
"No circular economy can exist without a waste management company," Bansal said.
Earnings are expected to be flat year-on-year in the first half of FY20 due to a combination of lower economic activity, softness in commodity prices a reduction in local Queensland volumes following the introduction of a landfill levy in the Sunshine State.
The business has seen three facilities damaged by fire in Western Australia in the past three months, but even the destruction of a Perth materials recycling facility is not expected to have a material impact on earnings due to Cleanaway's insurance plans.
---
CLICK BELOW FOR THIS YEAR'S TOP 50

Market caps based on end of trading February 13, 2020
Get our daily business news
Sign up to our free email news updates.