A great reshuffling has been afoot in the list of Melbourne's Top 50 Listed Companies over the past year as certain industries thrived while others were left battered and bruised.
After a rollercoaster 2020 of travel restrictions, seismic structural shifts and health threats that have changed the way we live and work, Melbourne's businesses have beaten the odds.
Despite all the headwinds the economy has faced, a mix of significant government supports and corporate future-proofing has helped the Victorian capital's leading businesses achieve market valuations above pre-pandemic levels.
The total market capitalisation of the Top 50 has risen by $25 billion to reach $813 billion, representing a 3.1 per cent lift on the last instalment of this list which was published when COVID-19 was appearing on the radar before the March 2020 market crash.
This aggregate increase hasn't been shared by all though, with the list characterised by large swings including an extra $14 billion combined for NAB and ANZ. Afterpay made the Top 10 and would have been in the Top 5 if it weren't for the tech sell-off earlier this year.
That same investor pull-away from more speculative stocks with high price-to-earnings ratios also denied e-commerce giant Kogan its first ever appearance on the list, while other pandemic success stories like jewellery retailer Lovisa and online art marketplace Redbubble also narrowly missed out.
BHP retook the top spot from vaccine manufacturer CSL. Perhaps counterintuitively, Rio Tinto and Crown Resorts each rose up the list despite being embroiled in two of the most high-profile corporate controversies of recent times.
Fruit and vegetable company Costa Group made it back onto the list along with new entrants Pointsbet and Liberty Financial Group, the latter having only listed in December.
Many macro-trends arose in 2020 but two of them - home renovations and turning to the great outdoors - were seen in the two fastest risers up the ranks.
Plumbing supplies business Reece spurted up 12 spots into the Top 20, and 4WD accessories group ARB Corporation tracked its way up by the same degree to crack the Top 40.
Tilt Renewables, Netwealth, BlueScope Steel, Pro Medicus and SEEK also made significant gains, while there will be few surprises that shopping centre owner Vicinity Centres suffered one of the sharpest falls.
The great reshuffle was not just seen in the sizes of these companies, but the executives within them. One in five either has a new CEO or managing director, or is in the midst of a leadership transition.
This is an unusually high proportion, and goes to show how taxing the last 12 months have been on leaders, as well as the challenges to corporate cultural norms.
However, the upswell of calls for greater female representation are yet to make a real dent in the corporate status quo with just two women leading companies at the top end of town in Melbourne - Jeanne Johns as CEO at Incitec Pivot and Helen Coonan as executive chair at Crown Resorts.
The average female representation on executive teams was 22.35 per cent, with only two companies having leadership teams with 50 per cent women or more - BHP and REA Group, in both cases with a majority.
In terms of board representation the average percentage of females was slightly better at 31.74 per cent, while only four had a 50 per cent or greater representation of women - BlueScope Steel, Medibank Private, Bapcor, and of course Crown Resorts following the board clean-out recommended by the Bergin Report.
---
1. BHP Group (ASX: BHP)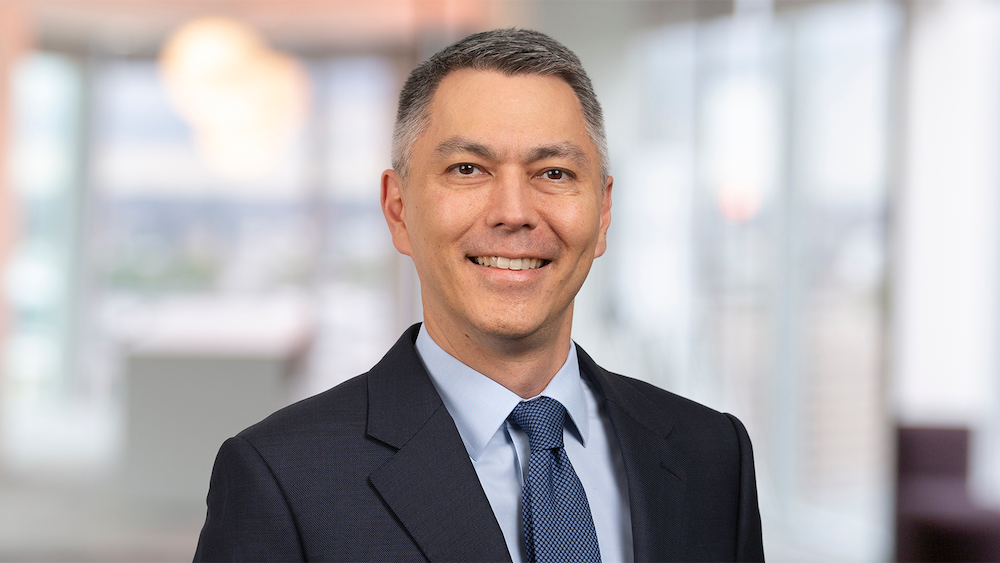 MATERIALS
2020 rank: 2
Market Cap: $132.41b
FY20 revenue: US$42.93b
FY20 profit: US$7.96b
Listed: 1885
CEO: Mike Henry
CEO salary: US$6.07m
Australia's largest mining company BHP Group (ASX: BHP) has regained its top spot in the Melbourne Top Companies list for 2021, despite biotech giant CSL's (ASX: CSL) significant involvement in the production of COVID-19 vaccines.
It comes after a year in which the price of copper rose by 26 per cent, with BHP's shares rising by 17.5 per cent since pre-pandemic levels.
The beginning of this year also marked the one-year anniversary of the appointment of new CEO Mike Henry, formerly the head of BHP's mineral business in Australia, who replaced Andrew Mackenzie after seven years of service in the top role.
BHP's return to the top is the second sting to CSL, after the mining giant attracted the talents of the medtech's CFO David Lamont who jumped ship to take up the same role at BHP in June 2020.
The first half of FY21 has seen BHP trucking along at speed, achieving record production at its Western Australia iron ore mine, and record average concentrator throughput at Escondida, Chile.
The company's most recent highlight was the $505 million acquisition of another 28 per cent holding in the Shenzi oil and gas field from American crude oil producer Hess.
The purchase takes BHP's holding in that asset to 72 per cent, giving the Australian giant control over the deepwater field in the Gulf of Mexico.
Yet again, the microscope was placed on BHP over its part in climate change last year.
While the mining company refuses to rule out ditching fossil fuels entirely, saying it will "continue to be a significant part of the global energy mix for decades", BHP did recommit to take action in reducing operational greenhouse gas emissions in line with public targets.
And while this climate report might be enough to convince authorities back home, the same cannot be said overseas.
In March 2021, BHP signed an agreement with Chinese customer HBIS Group to look at solutions that will reduce greenhouse gas emissions from ironmaking and steelmaking.
Under this partnership, $19.6 million will be spent on researching hydrogen-based reduction technology, the reuse of steelmaking slag, and reassessing the role of iron ore lump.
Like its competitor Rio Tinto, BHP was unable to escape criticism after reporting damage to a culturally significant Indigenous site near its iron ore mine in WA's Pilbara region.
The company discovered fallen rocks near its mining operations on Banyjima land in January 2021, but Australian minerals boss Edgar Basto said it was unclear whether mining caused the damage.
---
2. CSL (ASX: CSL)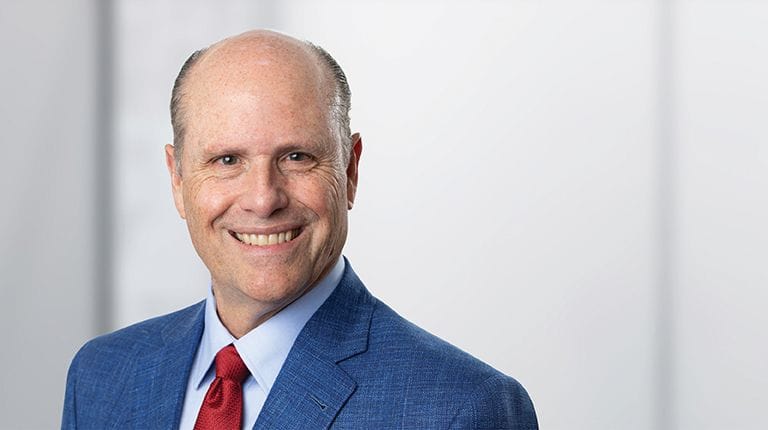 PHARMACEUTICALS, BIOTECHNOLOGY & LIFE SCIENCES
2020 rank: 1
Market Cap: $118.78b
FY20 revenue: US$9.15b
FY20 profit: US$2.10b
Listed: 1994
CEO: Paul Perreault
CEO salary: US$11.1m
Over the space of a year biotech giant CSL (ASX: CSL) has fallen down one rung in Melbourne's Top 50 list, but that reshuffle doesn't detract from the essential part the company has played in Australia's fight against COVID-19.
With our best hope at getting out of this mess being the mass-vaccination of Australia's population, CSL went into the trenches to manufacture millions of doses of the AstraZeneca vaccine on-shore and assisted The University of Queensland (UQ) with the development of another jab.
However, that UQ vaccine was not meant to be. Despite Phase 1 of a trial generating encouraging results, the project was abandoned after discovering it gave recipients a false positive diagnosis for HIV.
The moment wiped out 10 months' work by scientists from both UQ and CSL, and saw the company put all of its efforts into manufacturing the AstaZeneca vaccine, boosting production from 30 million doses to 50 million.
The company received Therapeutic Goods Administration (TGA) approval for CSL's subsidiary Seqirus to manufacture the AstraZeneca vaccine in late March, just as Australia's vaccine rollout moved into Phase 1B.
CSL's participation in Australia's vaccination push was a full-circle moment for the biotech - mirroring the part the company played all the way back in 1918.
The company's vaccination efforts against the deadly Spanish influenza pandemic more than a century ago were vital; 99 years later the company developed a vaccine for the swine flu pandemic, and now CSL's facilities are being used to ensure Australians have access to the COVID-19 vaccine.
The company's efforts last year did not go unrewarded, with CSL chalking up a US$1.8 billion half year net profit at 31 December, beating its previous half year by 44 per cent.
"Guided by our values, our 27,000 dedicated employees remained focused on delivering on our promise to patients and public health," CSL CEO Paul Perreault said in February.
"Our people and business model both demonstrated both tremendous agility and resiliency in this most challenging of environments."
While the public's perception of CSL may currently be as a vaccine maker, the group's other activities have been performing well too.
Sales of the group's market leading treatment of immune deficiency HIZENTRA grew in the first half, up 19 per cent, reflecting the benefits of home administration for the treatment of debilitating neurological disorder CIDP (Chronic Inflammatory Demyelinating Polyneuropathy).
Additionally, the company is witnessing growth across the rest of its product line, with sales of protein Albumin up 93 per cent thanks to growing Chinese demand and sales of Hereditary Angioedema treatment HAEGARDA up 16 per cent.
With a new $800 million manufacturing facility for the production of effective influenza vaccines to be constructed in Melbourne, CSL hopes to maintain its dominance over that life-saving market.
And with new CFO Joy Linton, the former Bupa CFO, CSL is lining up some serious ducks.
---
3. National Australia Bank (NAB)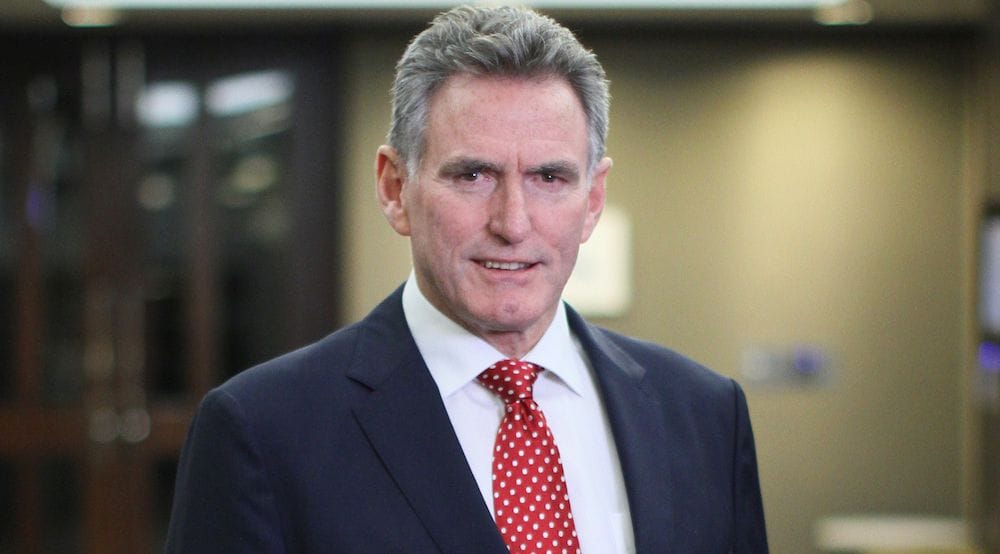 FINANCIALS
2020 rank: 3
Market Cap: $86.16b
FY20 revenue: $17.26b
FY20 profit: $2.56b
Listed: 1962
CEO: Ross McEwan
CEO salary: $1.83m
The Ghost of Royal Commission Past continued to haunt Melbourne's largest bank over the past year, with court proceedings coming to their conclusions as National Australia Bank (ASX: NAB) lent a hand to struggling Australians during the worst of the pandemic's economic impacts.
Of significance was a record $57 million penalty imposed on NAB by the Federal Court the largest ever fine for a civil action brought by the corporate watchdog in history.
The fine came after two of NAB's wealth management division entities were found to have made false or misleading representations to superannuation members about their entitlement to change plan service fees and members' obligations to pay the fees.
These findings came out of the Royal Commission into the banking and finance sector, and are better known as the fees for no services issues that several banks were accused of.
The bank's legal woes do not end there more recently NAB wound up back in court again, this time over allegations the institution charged customers fees it was not entitled to issue.
However, this was somewhat offset by significant reputational damage control done by the bank and new CEO Ross McEwan over the last year.
In the midst of the pandemic, McEwan and the company's board decided they'd slash their salaries by 20 per cent as many customers found themselves struggling to pay bills during Australia's lockdown periods.
To assist customers, NAB stepped in-line with the rest of the banking world, and deferred millions of dollars in loans. At its peak, NAB had deferred $38 billion for home loans and $18 billion for business loans.
Those figures have since come down substantially, with just $1.9 billion in loans still subject to temporary repayment deferrals for 3,419 customers, representing less than 1 per cent of the company's total loan portfolio.
The company has also been making strides to remain modern, relevant, and in-step with the Millennial generation.
During the year the company dropped $220 million to acquire neobank 86 400, with plans to merge the startup with NAB's digital offering UBank.
In addition, NAB decided to take on buy-now pay-later stock market players by launching its own interest-free credit card.
Called the 'StraightUp' card, the product gives NAB customers access to a line of credit worth up to $3,000 for a flat monthly charge and no interest payments.
---
4. Australia and New Zealand Banking Group (ANZ)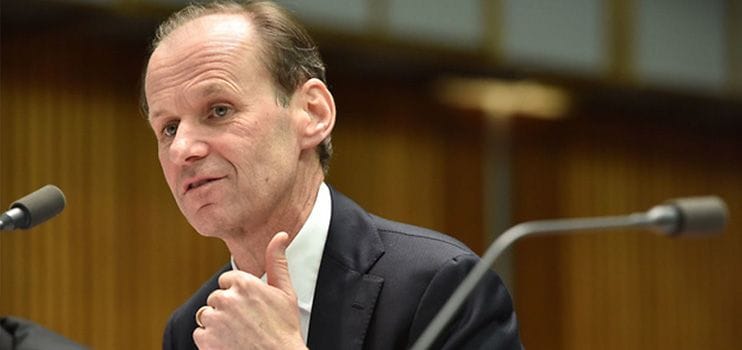 FINANCIALS
2020 rank: 4
Market Cap: $79.67b
FY20 revenue: $17.63b
FY20 profit: $3.57b
Listed: 1969
CEO: Shayne Elliott
CEO salary: $7.25m
The challenges for the banking industry have come thick and fast over the past decade, and the big-four banks are all trying to adapt.

Some, like National Australia Bank (ASX: NAB), have delved into investments in the neo-bank space but not for ANZ. It prefers the fintech path.
Through its ANZi Ventures division, ANZ is making investments in four key areas, namely home ownership, trade and capital flows, SMEs and open data.
Late last year, the company added New Zealand fintech Aider to the division in a bid to bolster its services to SMEs and their bookkeepers and accountants.
Amid all this, a digital transformation is also underway at ANZ as it seeks to overhaul its age-old systems and move into the 21st century.
It's part of a more conservative approach that defines ANZ's business profile these days with the digital strategy aimed at providing a tenfold improvement in the speed and digital capability of its services. ANZ's goal is simply to do better what banks do best - lending money to a ravenous consumer and business market.
CEO Shayne Elliott has been pushing plans to update the bank's systems since the end of 2019 and now the first phase of the group's ANZx transformation program is about to be rolled out in a pilot program.
Some of the changes have been prompted by the Banking Royal Commission, but it also stems from a realisation that the banking landscape has changed.
In an age of buy-now-pay-later (BNPL) platforms such as Afterpay (ASX: APT), ANZ is resisting the temptation to enter the space, unlike Commonwealth Bank (ASX: CBA) and Westpac (ASX: WBC), which sealed a partnership with Afterpay last year to create a new digital platform.
It's a return to tin tacks for ANZ which in recent decades has been hammered by disastrous big-ticket ventures into offshore markets. Think Indian bank Grindlays some 20 years ago, for example.
The COVID-disruption aside, ANZ chief risk officer Kevin Corbally in February gave an upbeat assessment of the bank's fortunes with fewer customers on loan deferrals than expected as Australia's economy has come through better than most in the world.
While ANZ hasn't seen a normal quarter for some time, Corbally is cautious in relation to the fallout from the removal of government assistance at the end of March. That means keeping an eye on ANZ's second-half performance to see any signs of stress.
---
5. Rio Tinto (RIO)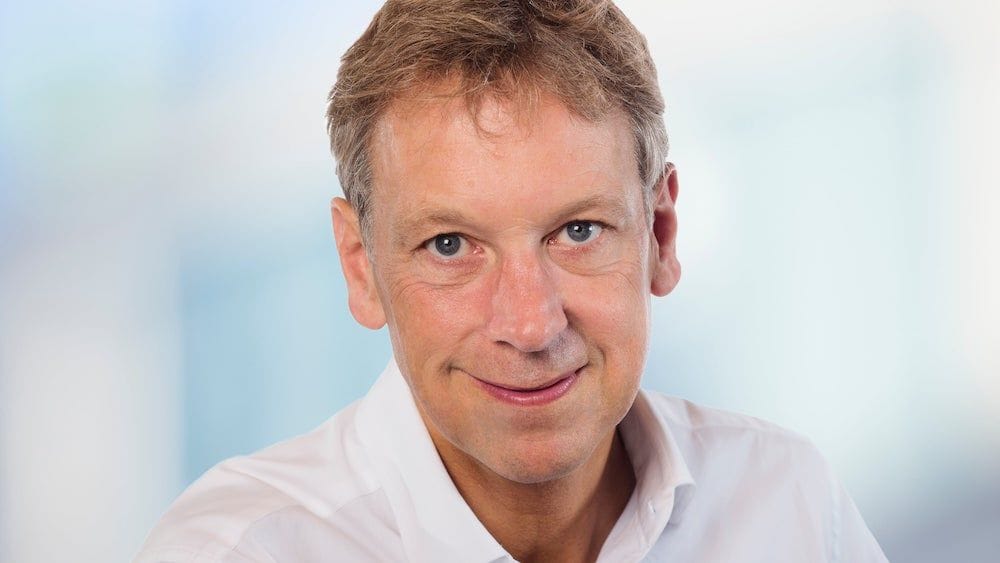 METALS & MINING
2020 rank: 7
Market Cap: $40b
FY20 revenue: US$44.61b
FY20 profit: US$10.4b
Listed: 1962
CEO: Jakob Stausholm
CEO salary: £2.17m
If judged by the value of its iron ore exports and share price, Rio Tinto (ASX: RIO) is in a good place at the moment.
But life isn't that simple. Rio was confronted by a major public relations nightmare in 2020 after admitting responsibility for blowing up ancient Indigenous cave art in the Pilbara for a planned mine expansion.
The detonation that destroyed 46,000-year-old Juukan Gorge rock shelters was aimed at accessing an extra $135 million worth of iron ore at the Brockman 4 project.
The story broke in May last year, but it reared its head again this month when the Puutu Kunti Kurrama and Pinikura (PKKP) people of the Pilbara lent their voices to support an Apache tribe in Arizona who have been fighting Rio Tinto's Resolution Copper, a joint venture with fellow Melbourne top company BHP Group (ASX: BHP), at Oak Flats.
After Rio Tinto failed to quell the criticism with its initial apology for causing "distress" to the PKKP, the company later apologised unreservedly with key executives stepping down and it has implemented a plan to make amends.
But that process is proving rocky, with the PKKP issuing an open letter on Monday decrying Rio Tinto's Resolution Copper joint venture with BHP at Oak Flat in Arizona.
The fallout from the Juukan Gorge blunder led to a mass exodus from the Rio Tinto board with chairman Simon Thompson among the latest senior executives announcing a departure from the company. Thompson will not seek re-election at Rio Tinto's annual general meeting next year.
CEO Jean-Sebastien Jacques, the head of iron ore Chris Salisbury and head of corporate relations Simone Niven stepped down following the scandal under pressure from major shareholders.
The issue has delivered significant reputational damage to Rio Tinto that most pundits believe will take some time to heal.
With former chief financial officer Jakob Stausholm stepping into the role as CEO in January, his reputation for crisis management will now be fully put to the test.
---
6. Telstra Corporation (TLS)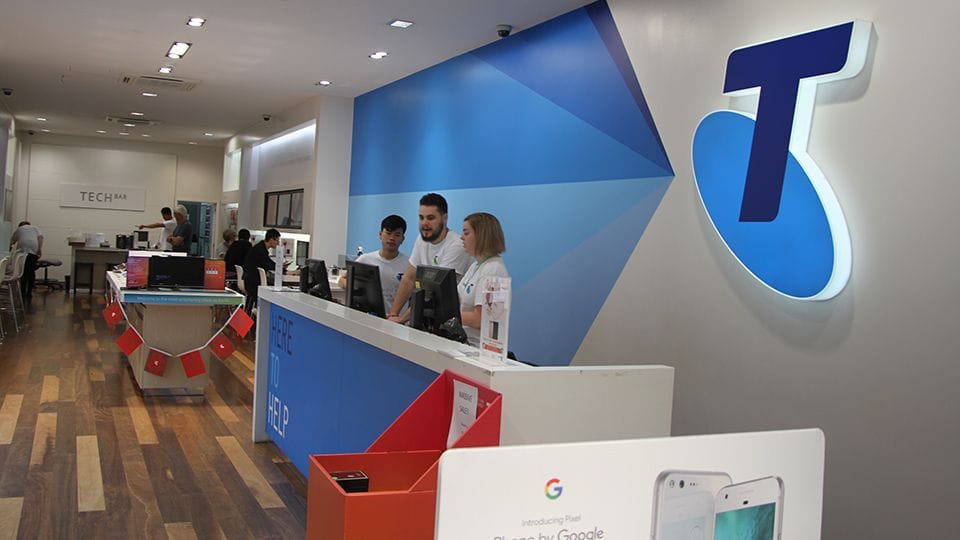 TELECOMMUNICATION SERVICES
2020 rank: 5
Market Cap: $39.6b
FY20 revenue: $26.16b
FY20 profit: $1.82b
Listed: 1997
CEO: Andrew Penn
CEO salary: $5.04m
Australia's largest telecommunications company Telstra (ASX: TLS) is still not out of the woods from the costly national broadband network (NBN) roll-out that has dragged down profits for years, but it was able to prove its mettle as working from home (WFH) trends set in over the past 12 months.
In a media briefing in February, CEO Andy Penn reflected on how seamlessly Australians were able to adopt digital ways of working and living, supported by Telstra with the necessary bandwidth, products and services.
"None of that happened by accident," Penn said.
"It happened for us because in 2016, we knew we would see a further acceleration in the use of technology, so we invested $3 billion to build the networks of the future and completely rebuild our digital environment."
The group expects a $700 million hit to earnings due to NBN-related issues in FY21, as well as a further $400 million impact from COVID-19, but Penn sees Telstra at a turning point in what is shaping up to be a significant 2021 shaped by the growth of fifth generation (5G) wireless technology.
"For the last four years, every year, we have had to face the confronting challenge of the financial headwinds which arise from the transfer of a material part of our business to the NBN," Penn said.
"This has been occurring in a market where competition has led to material reductions in both fixed and mobile ARPUs, as well as technology disruption and significant structural change across the industry."
That competition has heightened now that TPG and Vodafone have merged to become TPG Telecom (ASX: TPG) with ambitious 5G roll-out plans. However, Telstra does have an edge with 5G now in 100 Australian cities providing coverage to 50 per cent of the population.
"It is our intention to increase that to 75 per cent by June," Penn said in February.
"In fact, today we have around one million 5G devices connected to the Telstra network, and our average combined 4G and 5G mobile speeds are faster than our competitors.
"We've recently achieved a world first 5G peak download speed record on a commercial network, using millimetre-band wave spectrum, of greater than five gigabits per second."
---
7. Transurban Group (TCL)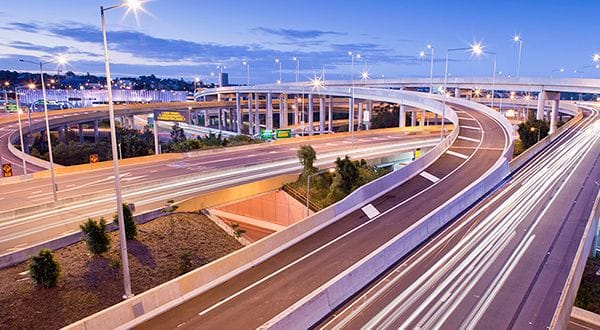 TRANSPORTATION
2020 rank: 6
Market Cap: $34.88b
FY20 revenue: $3.61b
FY20 loss: $111m
Listed: 1996
CEO: Scott Charlton
CEO salary: $4.54m
The work-from-home boom was never going to be music to the ears of Australia's largest toll-road operator Transurban Group (ASX: TCL).
The company's $448 million FY21 half-year loss covers that part of the story.
There may be some solace for the company in that more Australian workers who do need to head to the office are eschewing public transport for the relative safety of driving their cars to work.
This trend is more evident in its Sydney and Brisbane assets where traffic volumes have returned to pre-COVID levels. However, Melbourne has been a problem on a number of fronts.
The extended lockdowns have created what the company sees as an aberration in its numbers that will mend over time.
Until then, Transurban CEO Scott Charlton sees one way forward resting with government initiatives to bolster infrastructure for getting the sector moving again.
One of the major problems on Transurban's plate is Melbourne's troubled $6.7 billion West Gate Tunnel project which the company says cannot be completed by 2023 as planned. Transurban says the project will be delivered in 2024, two years behind schedule.
The project is facing cost blowouts driven by delays due to a three-way showdown with project builder CPB, John Holland and the Victorian Government over responsibility for disposing of contaminated soil from the project.
The impasse and the continued logistical issues facing the infrastructure sector, especially with snap lockdowns that make the movement of workers difficult, led Charlton to call on the public and private sector to deliver the flexibility needed to reduce any further constraints on the industry.
Transurban last year bolstered its arsenal to explore new opportunities both in Australia and offshore after securing a deal to sell half of its Chesapeake assets in the US for US$2.1 billion (AUD$2.7 billion) to existing partners in Australia assets, namely AustralianSuper, Canada Pension Plan Investment Board and UniSuper.
---
8. Afterpay (APT)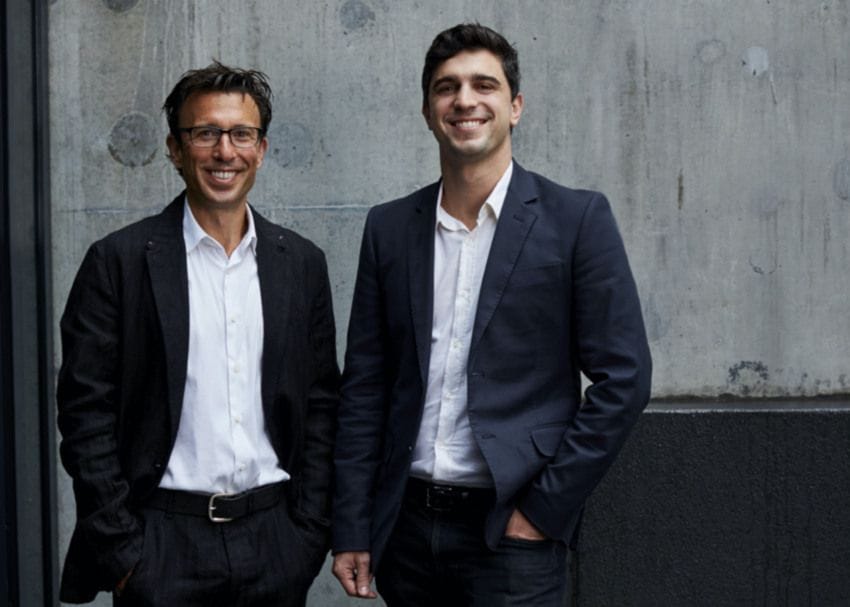 SOFTWARE & SERVICES
2020 rank: 11
Market Cap: $30.61b
FY20 revenue: $519.15m
FY20 loss: $22.86m
Listed: 2005
Co-CEOs: Anthony Eisen, Nick Molnar
Co-CEO salaries: $450,000 (base salary)
The business model for buy-now-pay-later (BNPL) darling Afterpay (ASX: APT) is all about branding and scale, because no matter how much it dominates the Australian market our population is not enough for this fintech founded by Anthony Eisen and Nick Molnar to reach its true potential.
In mid-2019 the board made the call to take Molnar out of the CEO role to become chief revenue officer based out of the US, at a time when close to one in every four dollars of underlying sales came from North America and an incipient UK operation was moving at a heady pace.
Anyone who had APT shares back then would have tripled their money by this February, and at the time of writing they would have at least doubled it.
Since November, Molnar is now back in the CEO seat in a collaborative role with Eisen, but his short stint to accelerate global expansion appears to have paid off.
North America is now the largest contributor to total underlying sales, which doubled in the December half to almost $10 billion, while the region now accounts for 60 per cent of Afterpay's active customers.
This growth is also coming from Canada where Afterpay is making inroads, having extended its platform into Quebec earlier this year with a new service in Canadian French.
Meanwhile, UK sales figures in December were edging towards the $1 billion mark with the fastest growth of any region at 288 per cent. That may just be the tip of the iceberg following the recent completion of Afterpay's acquisition of Barcelona-based Pagantis, paving the way for expansion in Spain, France, Italy and potentially Portugal.
New entrants in the BNPL space like PayPal pose a competitive threat to Afterpay, as does Commonwealth Bank's (ASX: CBA) launch of a new BNPL product without added merchant fees - one of the main qualms of retailers who use the service.
It is yet to be seen how successful CBA's tilt at BNPL will be, in addition to its existing partnership with Klarna, and whether other banks at home and abroad follow suit. Nonetheless, Afterpay is carrying on with its ambitious plans to attract more customers and merchants around the world.
Afterpay is also seasoned in regulatory collaboration as governments worldwide try to tackle the challenges posed by rapidly-developing financial technology.
Around this time last year it finalised an agreement with a Californian regulator involving the refund of $1.5 million worth of late fees, and Australia recently released its world-first BNPL industry Code of Practice.
Afterpay played a key part in the development of the code, following recommendations from the 2019 Senate Economics Reference Committee report and endorsed by the Senate FinTech Inquiry last year.
The code requires all members to conduct upfront and ongoing assessments on customers prior to providing a product or service; conditions Afterpay highlights are built into its approval process that begins with low spending limits that only increase in response to proven repayment behaviour over time.
"As the pioneer of this sector, Afterpay is proud to be a Code Compliant Member of an industry code that is focused on achieving the best customer outcomes and embedding key consumer protections," Eisen said on 1 March.
"Afterpay's product is purposefully designed with important consumer safeguards in place and turns the traditional model of credit on its head.
"We are proud to see Afterpay's inbuilt protections now enshrined in the code, and part of the minimum standards expected of the industry."
---
9. Coles Group (COL)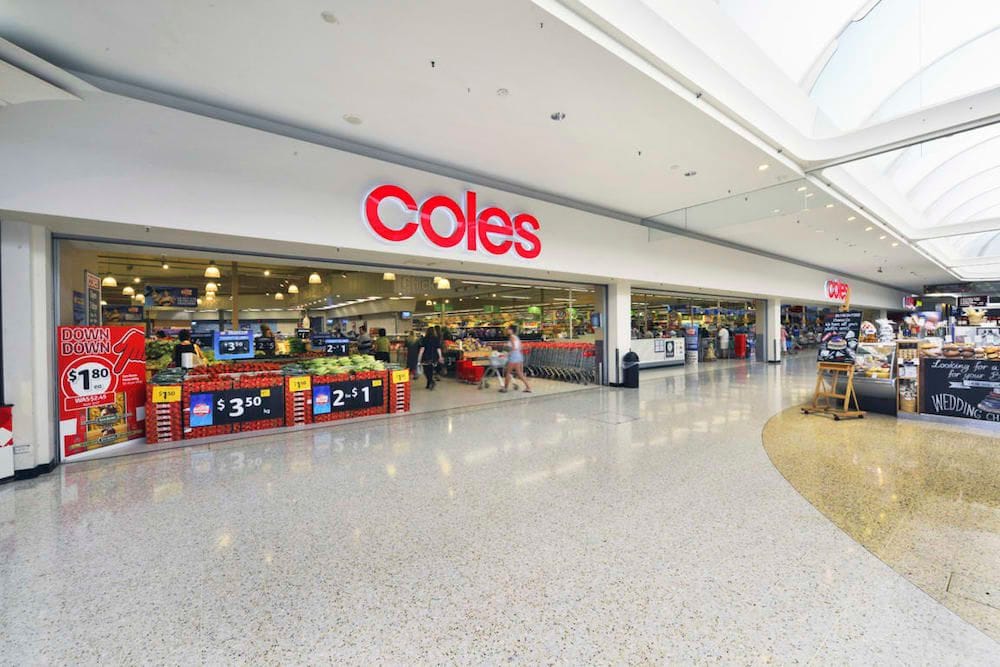 FOOD & STAPLES RETAILING
2020 rank: 8
Market Cap: $21.07b
FY20 revenue: $37.41b
FY20 profit: $978m
Listed: 2018
CEO: Steven Cain
CEO salary: $6.97m
Consumers have flocked to supermarkets like never before over the past year, and Coles Group (ASX: COL) has seized the opportunity with rising sales both in-store and online, boosting margins with the help of a growing private-label base.
It is a performance that helped CEO Steven Cain receive a $1.5 million pay rise in FY20, the group's first full year as a relisted company since it parted ways from Wesfarmers (ASX: WES) in 2018.
By the recent December half almost a third of Coles' revenue was coming from its Own Brand products, lifting gross margin to 25.8 per cent.
Online sales contributed $1 billion to revenue in the first half of FY21. This represents growth of 48 per cent and takes e-commerce to around 5.88 per cent of total sales.
Both the growth rate and percentage share for online is lagging behind Coles' top competitor Woolworths Group (ASX: WOW), but the company has a few aces up its sleeve, particularly by way of automated fulfilment centres in the pipeline.
Coles is collaborating with Ocado from the UK to bring industry-leading automation technology to its operations, with construction now underway for a customer fulfilment centre in Sydney and ongoing for a facility in Melbourne.
Meanwhile, the group is also working with Witron from Germany to harness its expertise for two projects in the works in Queensland and New South Wales.
"We have now delivered the first 18 months of our refreshed strategy whilst ensuring that we support our team members, customers, suppliers and community partners through a volatile and unpredictable COVID-19 year," CEO Steve Cain said in February.
"In the half we have made significant progress in our Own Brand product development, online operations and supply chain automation."
Despite its success in recent months, Coles' share price dropped sharply after first half results were announced with speculation the sell-off was sparked by fears of a price war, although the decline in Woolworths Group shares was far less pronounced.
Coles Group is also embroiled in a stand-off with workers at its Smeaton Grange warehouse in southwestern Sydney.
---
10. Newcrest Mining (NCM)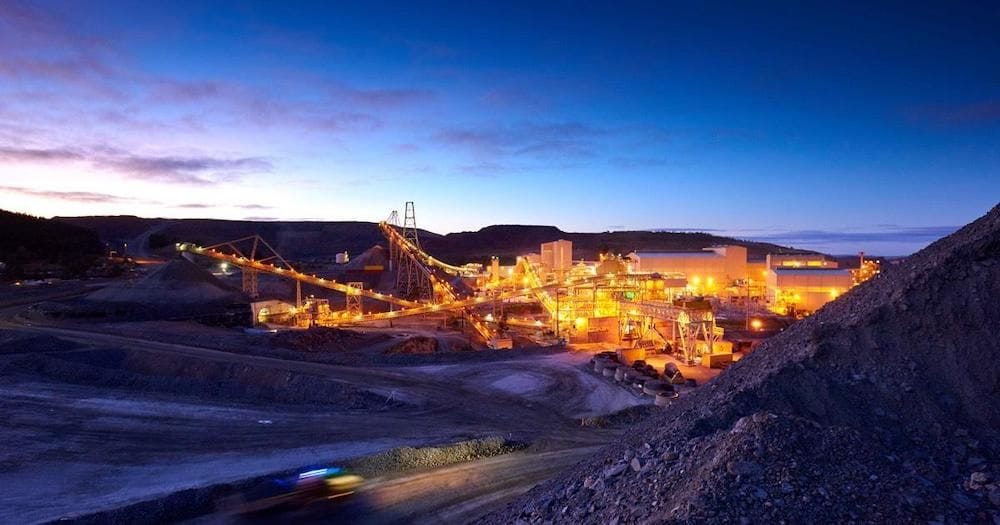 METALS & MINING
2020 rank: 9
Market Cap: $20.25b
FY20 revenue: $3.92b
FY20 profit: $647m
Listed: 1987
CEO: Sandeep Biswas
CEO salary: $5.74m
With a strong balance sheet, growth opportunities in progress and a pipeline of exploration chugging along, the CEO of Newcrest Mining Sandeep Biswas describes the company's leading industry position as "fabulous".
He has many reasons to feel ecstatic the company recently reported a half year profit of US$553 million - more than doubling its achievement on the prior half and nudging close to the group's FY20 profit of US$648 million.
The half-yearly result was the end point of Australia's largest gold mining companies' 'Forge a Stronger Newcrest' strategic plan, which Biswas says set the company up to not just weather the pandemic period, but to see through the uncertainty toward a strong future.
In the lead up to these results, NCM rode the macroeconomic uncertainty and the rising price of gold with ease.
At the end of FY20 the company had produced 2.2 million ounces of gold and an AISC (all-in sustaining costs) of $862 per ounce.
This was done while NCM acquired a 70 per cent ownership and operatorship interest in the Red Chris mine.
Based in British Columbia, Canada, Red Chris is a copper-gold porphyry mine containing 20 million ounces of gold and 13 billion pounds of copper. The acquisition gave Newcrest its first presence in British Columbia.
The price of gold has not been as steady so far in 2021, tracking on a downward trajectory. In that same period of time shares in Newcrest have reflected the commodity's drop and have fallen 12.65 per cent.
More recently, NCM announced it was assessing the implications of a two-week travel suspension imposed by the Federal Government between Papua New Guinea and Australia due to an outbreak of COVID-19 in the island nation.
Though Newcrest said the suspension would not impact gold production at its Lihir mine in PNG, the company did clarify there were a "small number" of COVID-19 cases among its workforce.
These positive cases are being kept in quarantine and supported by Newcrest and medical staff until they are free of the virus.
---
CLICK BELOW FOR THIS YEAR'S TOP 50
Market caps based on close of trade, 23 March, 2021
Get our daily business news
Sign up to our free email news updates.