From industrial heavyweights to educators to electronics retailers, the middle of this year's Melbourne Top Companies list gives a window into how the pandemic has impacted various sectors rather differently.
The largest source of revenue for IDP Education is running English language tests for international students in a variety of countries, so with border closures due to the pandemic the past year has naturally been a tough time. But the necessity to cut costs meant the group's profits lifted, and now IDP is looking up with testing returning to pre-COVID levels thanks to a savvy pivot to online.
JB Hi-Fi has proven there is still a place in Australian consumers' hearts for bricks-and-mortar retail; this was especially the case when budgets were buffered by JobKeeper and many other forms of discretionary spending were out of the picture.
Used car sales have also surged due in part to demand factors but also supply chain lags for new vehicles from overseas.
---
21. Vicinity Centres (VCX)
REAL ESTATE
2020 rank: 12
Market Cap: $7.57b
FY20 revenue: $738.4m
FY20 loss: $1.8b
Listed: 2011
CEO: Grant Kelley
CEO salary: $1.57m
An acute observation earlier this year by Vicinity Centres (ASX: VCX) CEO Grant Kelley summed up the divide between how the banking sector fared in the pandemic compared with the retail sector, and specifically shopping centre owners.
Kelley is reported to have said shopping centre owners made an "enormous" sacrifice to support struggling retailers compared with the banks.
The reality for Vicinity and other shopping centre owners is they will never recover lost rents, whereas banks will eventually catch up on interest payments due.
Vicinity, which owns 58 retail centres valued at $12.96 billion, is finally starting to see some recovery in its operations after the pandemic disruptions of 2020. However, CBD markets are still struggling as are its Victorian assets.
Most of Vicinity's Melbourne CBD retailers were forced to close during the lockdowns last year, while CBD markets nationally are suffering because there hasn't been a full recovery in inner-city workforce numbers.
The value of Vicinity centres was cut by a further $450 million in the past six months as the market continues to adjust.
While Kelley is conscious of the trend towards online shopping, he sees Vicinity stepping up to the challenge by embracing the omni-channel strategies of its retail tenants.
However, there is no shaking his faith in the continued desire and demand for a bricks-and-mortar presence in this digital age. The click-and-collect trend during the pandemic has given him hope that customers still want to be serviced by stores within easy reach.
"Vicinity is well-positioned to capitalise on these changes and we will continue to adapt, utilising our data analytics platform, and technology and innovation capabilities," says Kelley.
---
22. IDP Education (IEL)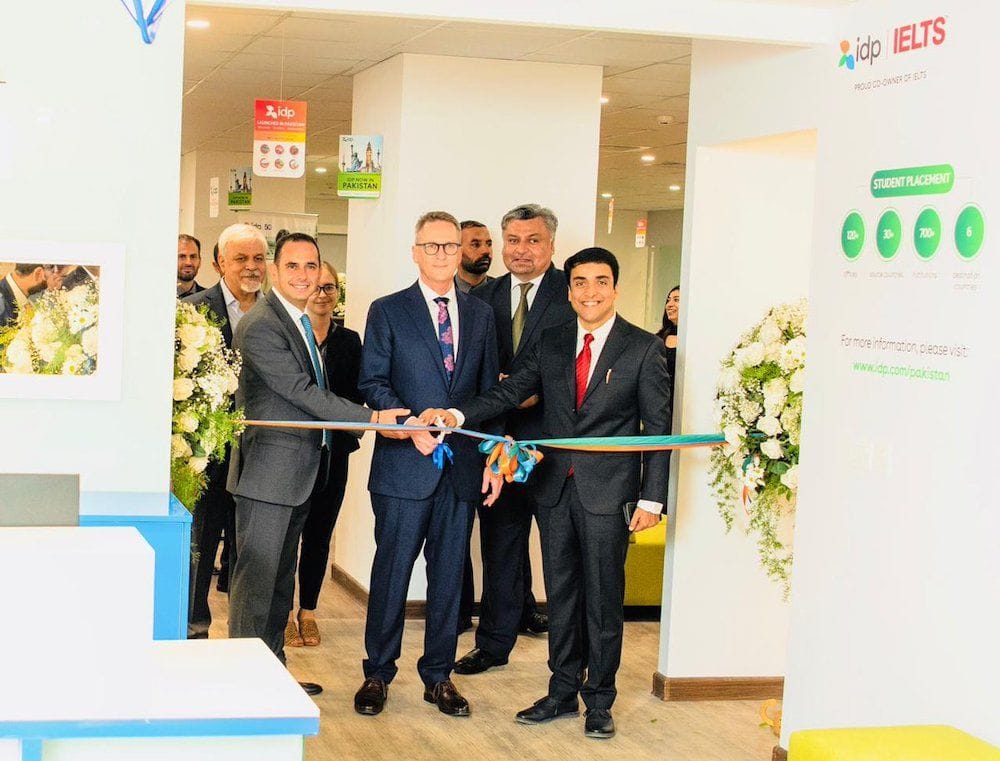 EDUCATION
2020 rank: 25
Market Cap: $7.05b
FY20 revenue: $587.1m
FY20 profit: $70.4m
Listed: 2015
CEO: Andrew Barkla
CEO salary: $2.23m
When this list was last published just over a year ago things weren't going so well for international student education provider IDP Education (ASX: IEL).
At the time, COVID-19 was still wreaking havoc in China, and was just a distant threat on our collective horizon here in Australia.
As such, IDP was one of the first ASX-listed companies to really start showing some of the signs that would become commonplace in the stock market just a month later.
Between 21 January and 3 February 2020, IDP's share price tanked by almost 20 per cent with shareholders fleeing from stocks that had anything to do with China.
However, things were about to get a whole lot worse for the company, which is one of the leading education providers for international students in Australia, New Zealand, the USA, UK and Ireland.
As Australia's borders slammed shut in March, IDP's share price fell off a cliff, diving 53 per cent in the space of a month.
Since then, and thanks to a digital pivot, IDP has been slowly reviving.
But it took some time; in April the company's CEO Andrew Barkla reached out to shareholders to announce a $190 million capital raise, with the funds to increase the group's debt facilities and put in place operational initiatives.
The board and senior management also slashed their pay - a tough pill to swallow for Barkla, one of Australia's highest paid CEOs.
"I want to reiterate that while we are reducing operating expenses, we are aiming to retain our global teams so that we are in a strong position to continue on our positive trajectory towards building the world's leading platform and connected community for our sector," Barkla said at the time.
Come August, Barkla had many reasons to smile.
The Melbourne-based group reported a 29 per cent increase in EBITDA to $148.6 million.
The positivity continued into the first half of FY21, with English language testing volumes returning to pre-pandemic levels.
However, the overall results for the half were somewhat woeful - NPAT was down 49 per cent to $29.7 million for the half.
With the vaccine rollout moving along globally, investors are backing IDP, with shares hitting an all-time high of $27.26 per share in late-February.
---
23. AusNet Services (AST)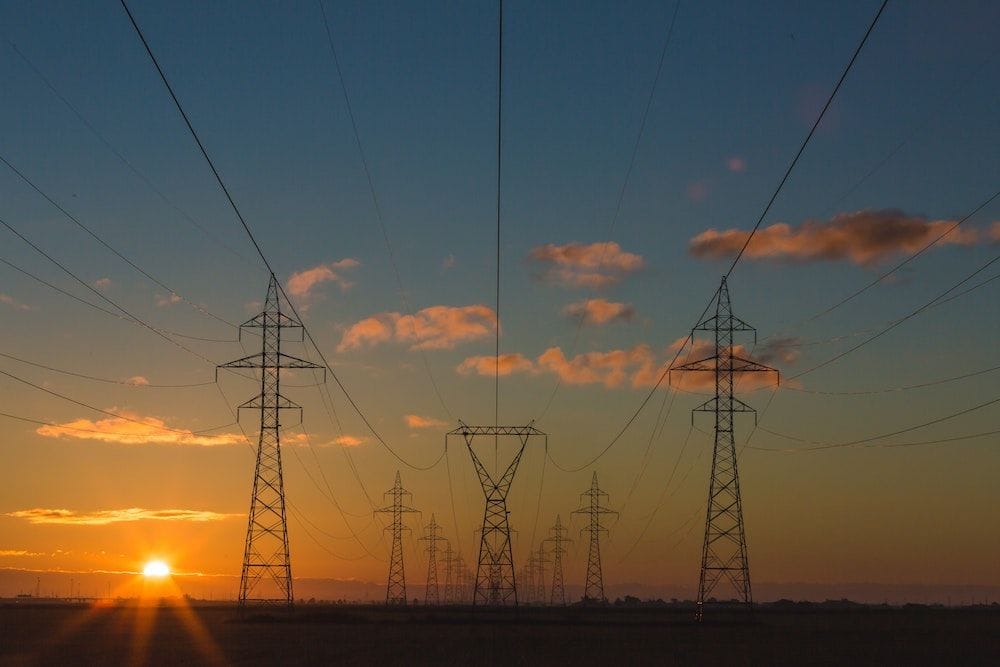 UTILITIES
2020 rank: 22
Market Cap: $6.97b
FY20 revenue: $1.98b
FY20 profit: $290.7m
Listed: 2005
CEO: Tony Narvaez
CEO salary: $1.62m
Following a capital expenditure investment of nearly $1 billion over the past two financial years to stay competitive and further diversify its energy sources, Victorian electricity grid operator AusNet Services (ASX: AST) has plugged in to greater home usage during the pandemic.
Commercial and industrial volume has understandably declined, but that has been more than offset by higher residential electricity use.
Even though electricity distribution revenue caps meant AusNet has needed to return some of its windfall back to consumers, the company managed to pull off a 23.6 per cent uptick in profit in the December half.
AusNet is also playing its part in the push to renewables through both its commercial energy business Mondo and the network it runs, having completed several large wind farm connection contracts at the end of FY20.
Contracted investments included the connections of two large wind farms Stockyard Hill and Dundonnell to the transmission network.
"We are also very excited that Mondo was selected to deliver the Western Victoria Transmission Network Project, with completion of the project dependent on initial stage activities and approvals," managing director Tony Narvaez said at the group's AGM.
"Mondo's selection to develop this critical piece of transmission infrastructure represents a big step in our strategy to grow the contracted asset base to $1.5 billion by 2024.
"This project involves the largest augmentation of the Victorian Transmission network since the early 1980s and will facilitate significant additional renewables onto our network."
---
24. JB Hi-Fi (JBH)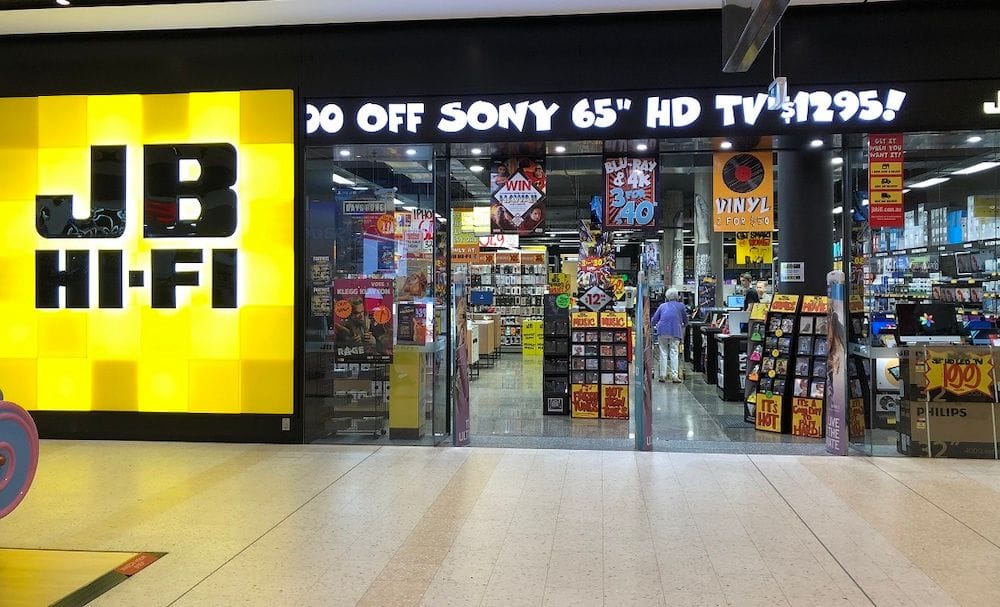 RETAILING
2020 rank: 27
Market Cap: $5.91b
FY20 revenue: $7.92b
FY20 profit: $302.3m
Listed: 2003
CEO: Richard Murray
CEO salary: $3.90m
Leisure spending was the name of the game in retail last year, with many Aussies cooped up in home and unable to drop dollars on expensive overseas trips.
This played right into the hands of one of Australia's largest electronics and entertainment retailers JB Hi-Fi whose shares hit an all-time high in January of $55, with investors celebrating the company's first half profit of $317.7 million.
The profit was up 86 per cent on the prior period, and even beat the omni-channel retailer's FY20 NPAT of $302 million (which was still 21 per cent up on FY19).
The company attributed this rise to the significant work done on its online platform during the lead up to the pandemic. Online sales skyrocketed 161.7 per cent to $678.8 million in the half, and now represent 13.7 per cent of the group's total sales.
It was a similar story at the end of FY20, with JB Hi-Fi refusing to let store closures, including a multi-month long shutdown in Melbourne, rain on its parade.
The company's wholly owned subsidiary The Good Guys also capitalised upon heightened demand for consumer electronics and home appliance goods through 2020, with total sales rising by 23.7 per cent to $4.94 billion during the six months to 31 December.
"Our continued focus on the customer, and investments in our online business and our supply chain, have enabled us to seamlessly meet our customers' increased demand both instore and online," JB Hi-Fi CEO Richard Murray said of the group's 1H FY21 results.
Impressively, JBH did not take a cent of JobKeeper during the program's active period and continued to pay landlords throughout the pandemic period - further demonstrating the company's dominance in the retail sector.
JB Hi-Fi also welcomed new chairman Stephen Goddard in July, succeeding Greg Richards.
Richards left the company after serving on the group's board since 2007, with Goddard promoted from the role of board member.
---
25. Orica (ORI)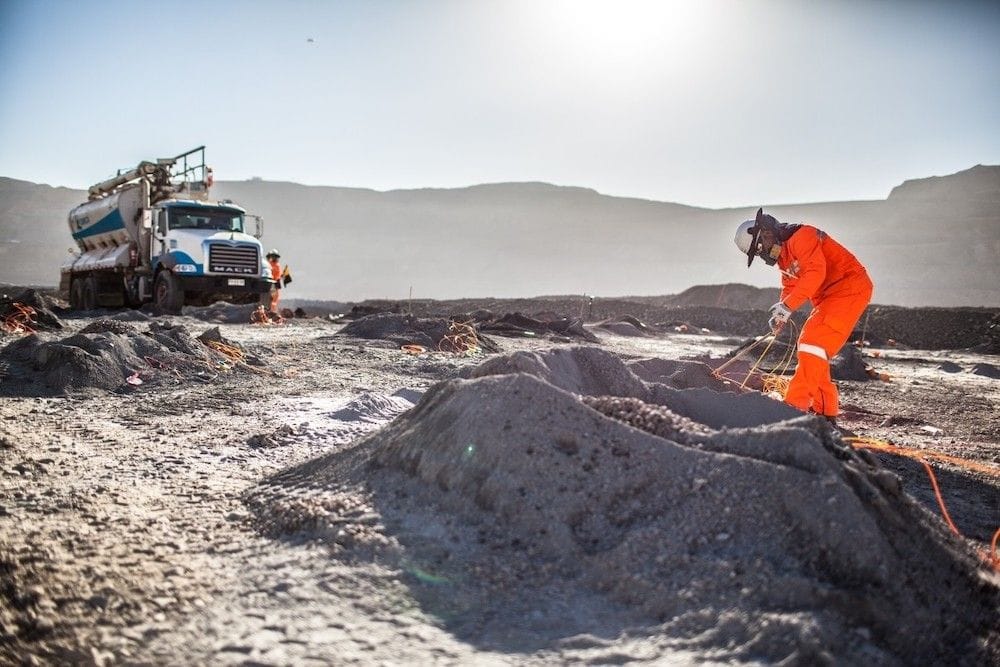 MATERIALS
2020 rank: 18
Market Cap: $5.67b
FY20 revenue: $5.61b
FY20 profit: $168.3m
Listed: 1961
CEO: Sanjeev Gandhi
After seeing through the worst of the pandemic's impacts on Orica's operations the company's CEO Alberto Calderon stepped down in early 2021.
It marked the end of a six year tenure for Calderon, the end of which was disrupted by trade tensions with China and COVID-related restrictions.
Sanjeev Gandhi, a former executive at German chemical company BASF SE, has taken up the top job at Orica, a company which specialises in manufacturing explosives for the mining industry.
In his last appearance before shareholders Calderon described FY20 as a "year of two very different halves".
In the first half Orica was on a roll, embarking on a $500 million raise to fund a $302 million acquisition of Peru's leading manufacturer and distributor of industrial explosives called Exsa.
The company was on track to maintain growth through to the second half until COVID-19 hit, disrupting that momentum.
As such, at the end of FY20, Orica saw revenue drop by 5 per cent, and NPAT dive by 31 per cent.
To see the company through, the group completed a $725 million private placement in June 2020, with Calderon expressing at the time that it reflected investors' confidence in Orica's capital structure and strategy for growth.
"Together with our oversubscribed equity capital raising used to fund the Exsa acquisition earlier in the year, this successful placement reflects strong continued support of both our shareholders and debt investors," the outgoing CEO said.
Since Orica released its FY20 results the company has made shareholders aware that COVID-19 complications and ongoing trade tensions between Australia and China are impacting demand in Orica's higher margin thermal coal market.
The company says demand for Orica's products and services from affected mines is expected to be approximately 60,000 tonnes of ammonium nitrate lower than the prior corresponding period.
Mine closures due to COVID-19 are also impacting the company's activities in Colombia, while social unrest in Peru and strikes in Chile have reduced demand for products and services in those regions.
Meanwhile, in Australia, the US and Canada, mining activity has remained largely resilient to COVID-19, which is good news for Orica.
Thanks to all of the above, the company's share price has been swinging wildly over the last 12 months but has been on a downward trajectory since late-November 2020.
However, the biggest drop was on the day the company bode farewell to Calderon with shares in ORI diving more than 18 per cent in a day; a true send-off for the long-term CEO.
---
26. Incitec Pivot (IPL)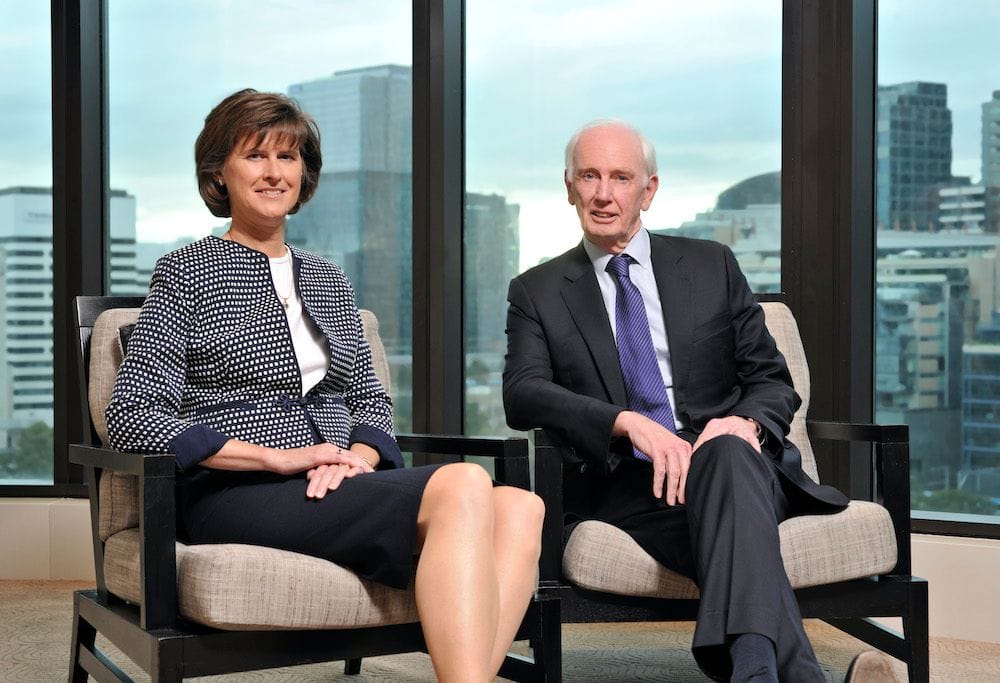 MATERIALS
2020 rank: 26
Market Cap: $5.51b
FY20 revenue: $3.94b
FY20 profit: $123.4m
Listed: 2003
CEO: Jeanne Johns
CEO salary: $2.76m
Summer rain has done more than just bolster the fortunes of Australian farmers this past year, as it has also been a fillip for Incitec Pivot (ASX: IPL).
The company's fertiliser business, which it had considered selling in 2019, is set to be the star performer for the diversified explosives and industrial chemicals group this year.
The fertiliser division banked losses in FY19 due to the drought but now is back in the black.
It was a much-needed win considering the global mining sector, a big market for explosives, suffered in 2020 due to the pandemic.
A review of the fertiliser business had sought to either sell, spin-off or retain the business with a new investment strategy. The latter won out and this division delivered a solid performance for the company.
Ongoing volatility in markets has led analysts to forecast a patchy year ahead for Incitec Pivot.
A continuing maintenance program by the company for its major assets have weighed on sentiment, although its four-year turnaround campaign for its ammonium nitrate plant at Moranbah in central Queensland was completed in FY20.
Among the new initiatives on the company's agenda is the development of renewable hydrogen in Australia. The company last year completed a $2.7 million study investigating the feasibility of ammonia production from industrial-scale solar hydrogen at Moranbah.
Incitec Pivot is exploring a number of strategies to reduce its carbon footprint, led by CEO Jeanne Johns who last year was appointed CEO of the Climate Leaders Coalition working with other company heads to create a low-carbon future for Australia.
Incitec Pivot produces about three million tonnes of ammonium nitrate and two million tonnes of fertiliser a year. It operates 60 manufacturing facilities and joint ventures globally.
---
27. Ansell (ANN)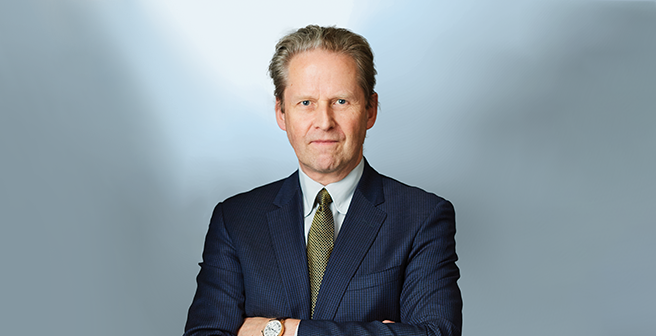 HEALTH CARE & EQUIPMENT SERVICES
2020 rank: 29
Market Cap: $4.99b
FY20 revenue: US$1.61b
FY20 profit: US$160.1m
Listed: 1985
CEO: Magnus Nicolin
CEO salary: US$6.98m
The latex glove, a pandemic essential, has set the fortunes of Ansell (ASX: ANN) on a growth trajectory.
Although trading off record highs reached in October, Ansell shares are well above pre-COVID levels, buoyed by the ongoing demand for protective clothing, safety devices and PPE.
Despite the share price high, the strength of the business has even raised speculation of a possible takeover bid for the company with some pundits arguing private equity may be keen to run the ruler over the business.
It's pure speculation at this stage, but the reasons for a buyout are many.
Ansell is seen as a stock with defensive growth potential. It has also upgraded its outlook for the current financial year as demand for PPE continues unabated.
Demand is expected to remain elevated a lot longer than previously expected. Supply shortages have also led to price increases for the company's products.
Ansell announced plans for a new factory in Russia this year and potentially a new factory in the US. Both can leverage off buy-local campaigns amid a renewed focus on local manufacturing to protect supply chains.
The company is also stepping up production at existing facilities to meet demand. It expects to more than double its in-house capacity for single-use gloves and protective suits by FY22-FY23.
The buoyancy of Ansell's business is reflected in the hefty increase in CEO Magnus Nicolin's remuneration for the year.
Under the realised pay summary which the company says more accurately reflects take-home pay than the statutory measure, Nicolin received US$6.983 million ($8.99 Million) in FY20 up from US$5.3 million ($6.83 million) in FY19.
---
28. Alumina (AWC)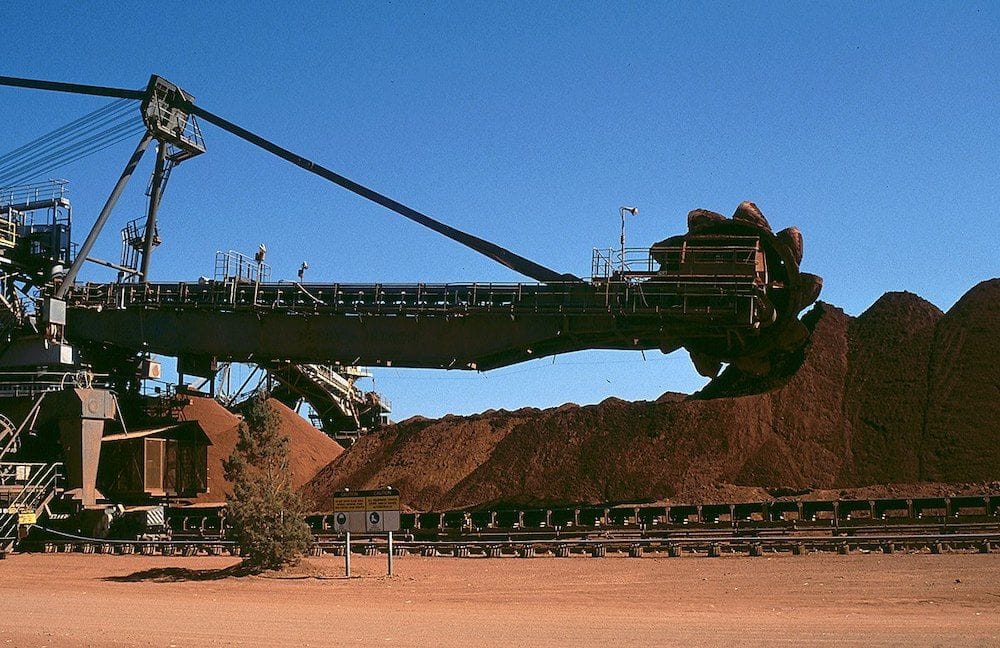 MATERIALS
2020 rank: 24
Market Cap: $4.86b
FY20 revenue: US$182.7m
FY20 profit: US$146.6m
Listed: 1961
CEO: Mike Ferraro
CEO salary (2019): $2.08m
There wasn't much shine in the alumina business in 2020, although the tide began to turn in the second half and that's put Alumina (ASX: AWC) in a prime position to capitalise on a year of record production.
While Aussie wines, barley and lobster are off the table in China, it seems there's an appetite there for alumina, the white granular powder known as aluminium oxide that is smelted into aluminium.
AWC, which comprises the former aluminium assets of Western Mining Corporation, invests in bauxite mining and alumina refining through Alcoa World Alumina and Chemicals (AWAC), the company's joint venture with Alcoa.
The joint venture operates three alumina refineries in Western Australia and the Portland aluminium smelter in Victoria. It sources bauxite from two mines it operates in WA.
Australia is the world's second-largest producer of alumina with six refineries delivering about 15 per cent of world production.
That lends perspective to the scale of AWC. Through its AWAC joint venture it controls half the refineries in Australia and 10 per cent of global alumina production. That makes it the undisputed dominant player in the domestic market.
AWC expects demand for alumina to increase this year as prices have stabilised to pre-COVID levels. They are still well off their highs, though.
China is a prime market for AWC's alumina and the company says a narrowing of the global alumina surplus is expected to be exported to China to meet a deficit there.
AWC is banking on demand from an increased smelting capacity in China which has outgrown the country's refining capacity.
The company estimates an additional eight million tonnes of alumina will need to be sourced outside of China over the next five years.
If Australian alumina doesn't go the way of Australian wine, that positions AWC nicely to service the Chinese market over this period.
---
29. Cleanaway Waste Management (CWY)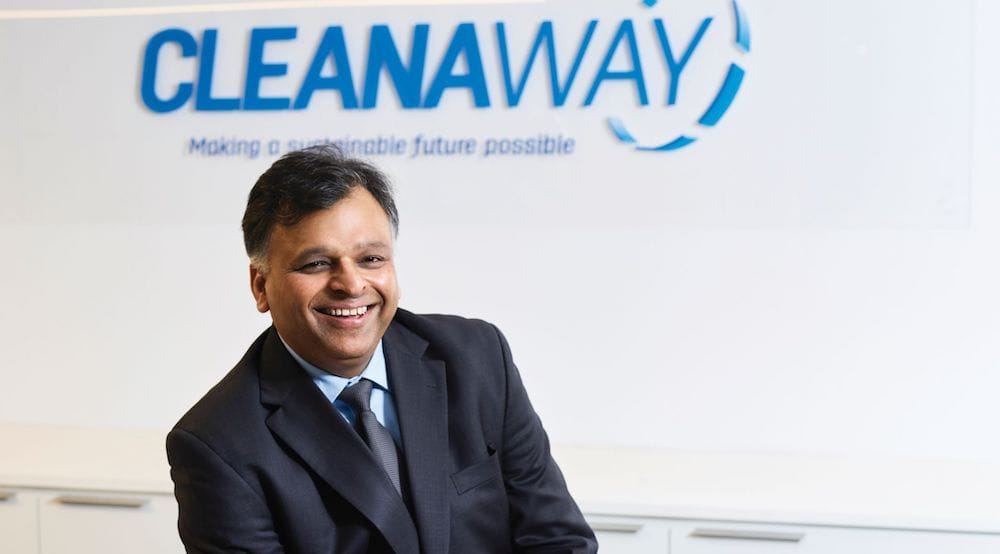 COMMERCIAL & PROFESSIONAL SERVICES
2020 rank: 30
Market Cap: $4.58b
FY20 revenue: $2.33b
FY20 profit: $112.6m
Listed: 2005
Outgoing CEO: Vik Bansal
Outgoing CEO salary: $2.6m
A move by Cleanaway Waste Management (ASX: CWY) to snare the Australian assets of its French rival Suez may be little more than 'trash' talk at the moment as a three-way tussle with Veolia looks set to change the landscape of the domestic waste industry.
Firstly, there are doubts that a deal for Suez, said to be worth up to $3 billion, could get past scrutiny by the competition watchdog the ACCC.
Cleanaway is already Australia's largest waste management company and any merger of this scale may fail at that hurdle.
Cleanaway confirmed the media speculation of a potential acquisition in an announcement to the ASX earlier this month, triggering talk that a purchase of this scale would require a capital raising of up to $2 billion.
Veolia, another French company, is seen as another spoiler for a buyout as it acquired a 29.9 per cent stake in Suez last year and now has a $17.4 billion hostile offer on the table to take over the balance of the stock.
That alone could provide Cleanaway with an opportunity as Veolia may need to offload Australian assets pending an ACCC review of the combined domestic operations of Veolia and Suez.
Complicating matters is that CEO Vik Bansal after almost six years in the role is stepping down in the wake of bullying allegations levelled against him by staff.
The matters have been addressed by the company, confirming that Bansal has acknowledged that his behaviour "should have been better" and that he "expressed contrition".
Bansal's management style, described by chairman Mark Chellew as "overly assertive", may be under a cloud, but his record as CEO is in good shape after leading the company's transformation strategy and repositioning Cleanaway for further growth.
The company's market value has increased more than five-fold during his tenure. A replacement for Bansal is yet to be announced although Chellew will take on an executive chair position until then.
---
30. Carsales.com (CAR)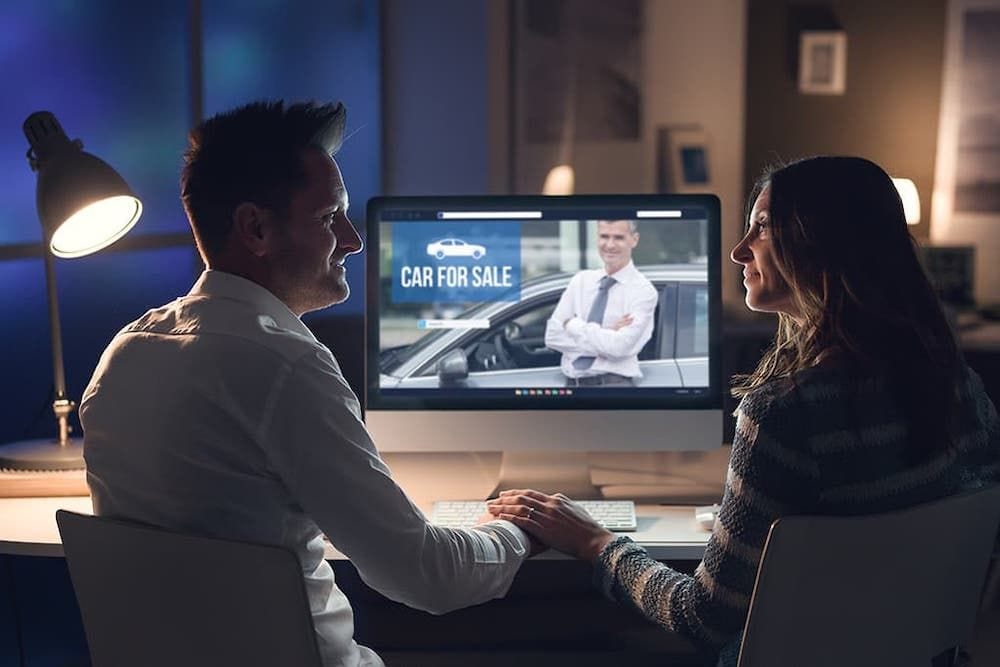 MEDIA & ENTERTAINMENT
2020 rank: 28
Market Cap: $4.46b
FY20 revenue: $395.58m
FY20 profit: $116.95m
Listed: 2009
CEO: Cameron McIntyre
CEO salary: $2.32m
Aside from property, cars are the second big-ticket item on the list for consumers and there's been more interest than normal over the past year in buying a set of wheels.
Carsales.com (ASX: CAR) has benefited from a boom in the used-car market where prices have increased markedly.
The jump in used-car prices is partly driven by supply chain issues for new models reaching our shores, and also by a move away from public transport to private vehicles amid the pandemic.
Demand for both new and second-hand vehicles has also been driven by more Australians hitting the road rather than the airport for their holiday fix.
This has filtered straight through to the bottom line of Carsales.com, including contributions from its international operations.
Carsales.com now earns about 25 per cent of its revenue from offshore where it operates under various banners in Latin America and Asia, including China.
Despite the impact of COVID in Latin American markets such as Brazil, Argentina and Chile, Carsales.com announced its first break-even result from the region. The company says the car-buying trend is global.
Carsales.com is primed to take advantage of the rising trend for online transactions for automotive sales.
It also wants to make further inroads into its existing global markets with investment in developing its businesses in Korea and Brazil a priority in the current half. Both markets have seen strong growth over the past year.
---
CLICK BELOW FOR THIS YEAR'S TOP 50
Market caps based on close of trade, 23 March, 2021
Get our daily business news
Sign up to our free email news updates.
Help us deliver quality journalism to you.
As a free and independent news site providing daily updates
during a period of unprecedented challenges for businesses everywhere
we call on your support