With revenue growth that has outpaced the national craft beer industry by almost 20 percentage points, the ASX-listed company formerly known as Gage Roads Brewing is barrelling its way through Australia as the result of a concerted sales, marketing and production strategy that will see it continue to open new bars and retail channels.
As the owner of such beer brands as Atomic, Matso's and its former namesake Gage Roads, Western Australia-based Good Drinks Australia (ASX: GDA) reported a 1,683 per cent jump in earnings to hit $10.7 million in FY21.
Co-founder and managing director John Hoedemaker tells Business News Australia about executing a vision to "democratise" craft beer at accessible prices, plans to brew Matso's ginger and mango beers at a signature Queensland brew-pub, and a $10 million development for Fremantle that he hopes will be a tourism drawcard once the nation reopens.
---
It is now almost five years since Good Drinks - then Gage Roads - made the call to "buy back the brewery", raising more than $10 million to acquire Woolworths Group's (ASX: WOW) 23.5 per cent stake.
Today that same percentage stake in the group would be worth $26.7 million, showing just how far the company founded by brothers John and Bill Hoedemaker has come.
"Around 20 years ago my brother and I got together over a beer at the Sail & Anchor Hotel in Fremantle," John explains.
"My brother was the brewer there and had won all the awards at the Australian International Beer Awards...we decided to start our own brewery, so that's really how it started off.
"I was the number cruncher and the manufacturing guy, and my brother was the brewer."
The philosophy was to avoid the pub-brewery route that is often taken to build craft beer brands, instead opting for a more industrial style of operation with a broader distribution.
"We're a business at scale. We never had a vision to produce just this amazingly pointy-end craft product and sell it to 10 people at an extremely high price point," John says.
"Part of the success of the Gage Roads range is we worked really hard to pass on those efficiencies to the consumer and make sure that our brands are at a reasonable price point.
"We're a bit more democratic about beer. We'd love to see our beer in every fridge in Australia."
Gage Roads' Single Fin is the leading craft beer brand at retail in Western Australia, but a national push was needed to reach the scale the Hoedemakers were after.
"We shifted our sales team to Sydney a few years ago. Just in the last 12 months we've added 20 people to our sales team, bringing that up to just under 60 people," John says.
"We've had an ambition to become the number one independent beer sales team in the country, and we've achieved that this year.
"We represent about 25 per cent of the craft beer market here in WA, and in the eastern states we've got plenty of room to grow."
The effects of that expansion can be seen in a 40 per cent surge in revenue to reach $51.6 million in the financial year just passed. The growth rate was faster still at 52 per cent from its leading revenue source - independent retailers - and 60 per cent for kegs sold as draught.
"We've had a buoyant market. Certainly the total liquor market is up over the last 12 months, and beer within that mark is growing at 12.5 or 13 per cent," he says.
"For total beer that's a pretty good number - beer's usually pretty static. Within that, the craft beer side of things is growing at about 22 per cent
"But our brands are outperforming that category. We're growing at about 45 per cent with some fantastic brands, Single Fin and Matso's Ginger Beer being the core drivers of a lot of that growth, but really there's no silver bullet.
"What you're seeing here is the result of some of our longer-term strategies really coming to fruition."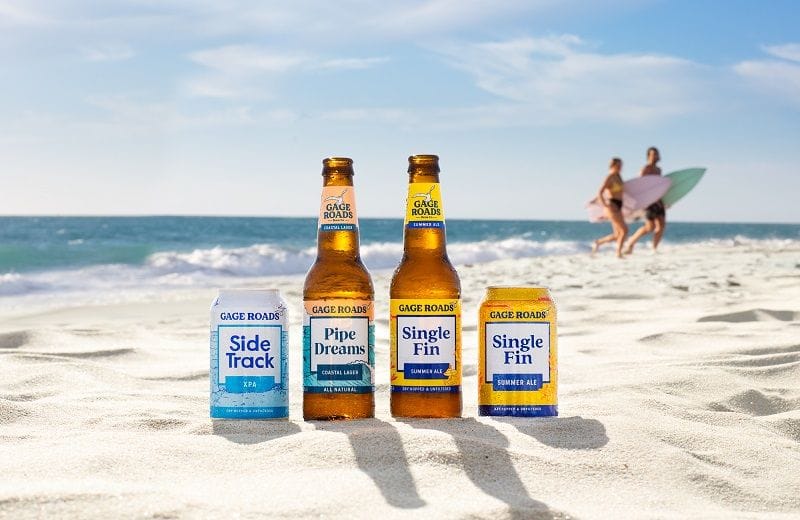 For the last five years the company has been reinvesting into its sales force, marketing team and production facilities.
"The good thing about that as well is the heavy lifting's already been done, and we expect to see similar rates of growth - 25 to 30 per cent growth in earnings, and growth in absolute volumes," John says.
"We've added about 3.5 million litres of our own brands to our business this year, and we expect to continue to be able to do that in the next few years."
Good Drinks' production capability is also set to be lifted by the opening of new brew-pubs from coast to coast, introducing its brands to consumers in the process.
The group made two major announcements on that front in the second half of 2020. In August the company secured the rights to lease the A Shed on Victoria Quay at Fremantle Harbour, with an expected $10 million spend to develop a hospitality and brewery venue that will become the "spiritual home" for Gage Roads.
In September the group then opened the Atomic Beer Project in Redfern, Sydney.
"The Atomic team are doing a fantastic job. It got second best pub-brewery in NSW, recently awarded by one of the industry magazines there," he says, in reference to the distinction given by Beer & Brewer, which also ranked the brew-pub ninth in the country.
"For us, the Atomic Beer Project is about providing opportunity for the consumers to come and see what Atomic's all about, and it's really delivered on that."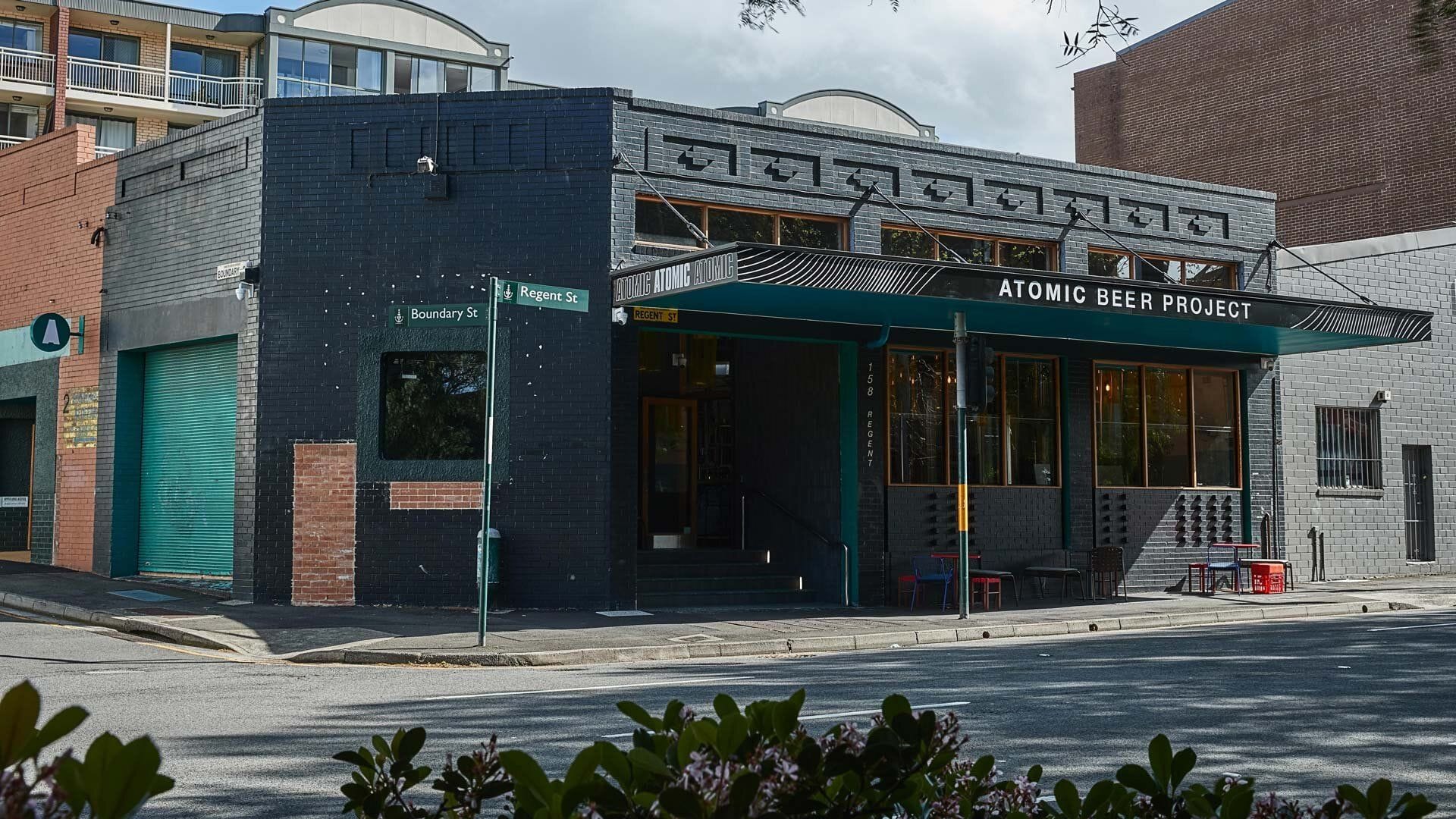 The Atomic Beer Project in Redfern, Sydney (photo via Atomic)
Lockdowns have led to setbacks for the project, but when it's been open the brew-pub has been operationally profitable and Good Drinks remains focused on supporting the team.
"Opening during COVID was a little bit hit or miss wasn't it?" John quips.
"With regards to a profitability point of view, the Atomic Beer Project was never designed to be a major material profitable part of our business.
"For the year we've lost about $100,000 in EBITDA, but what we did notice just from a financial point of view, in the trading periods where we could operate that business as we expected - to be able to have people standing at the bar, opening hours being normal - it moved to profitability really quickly."
John sees the A Shed project in Fremantle as an amazing opportunity for the group, looking over the stretch of water that extends to Rottnest Island - the very body of water Gage Roads is named after.
"When that site became available, we thought it was so perfect for the Gage Roads brand. It's a 1,500-person venue right on the wharf in Fremantle called Victoria Quay," he says.
"It's an iconic spot for domestic tourism once that becomes normal, and even for people in Western Australia who travel to Fremantle.
"That's going to cost us $10 million, that's the anticipated spend, and we're hoping to open it by Christmas this year. The venue team are working day and night to make that happen, but it's quite an ambitious timeline. If it takes us through to early January or February, we don't mind - it's a 40-year lease, so we're going to just make sure we get it right and have a really great consumer experience."
The venue will also be within stumbling distance of a longstanding Fremantle icon, the Little Creatures Brewery.
"Little Creatures started in a similar way. It's still going strong. It will be a vibrant competitor to the A Shed no doubt, and I think it's better for Fremantle actually. It just adds more reasons to come visit our wonderful city here," he says.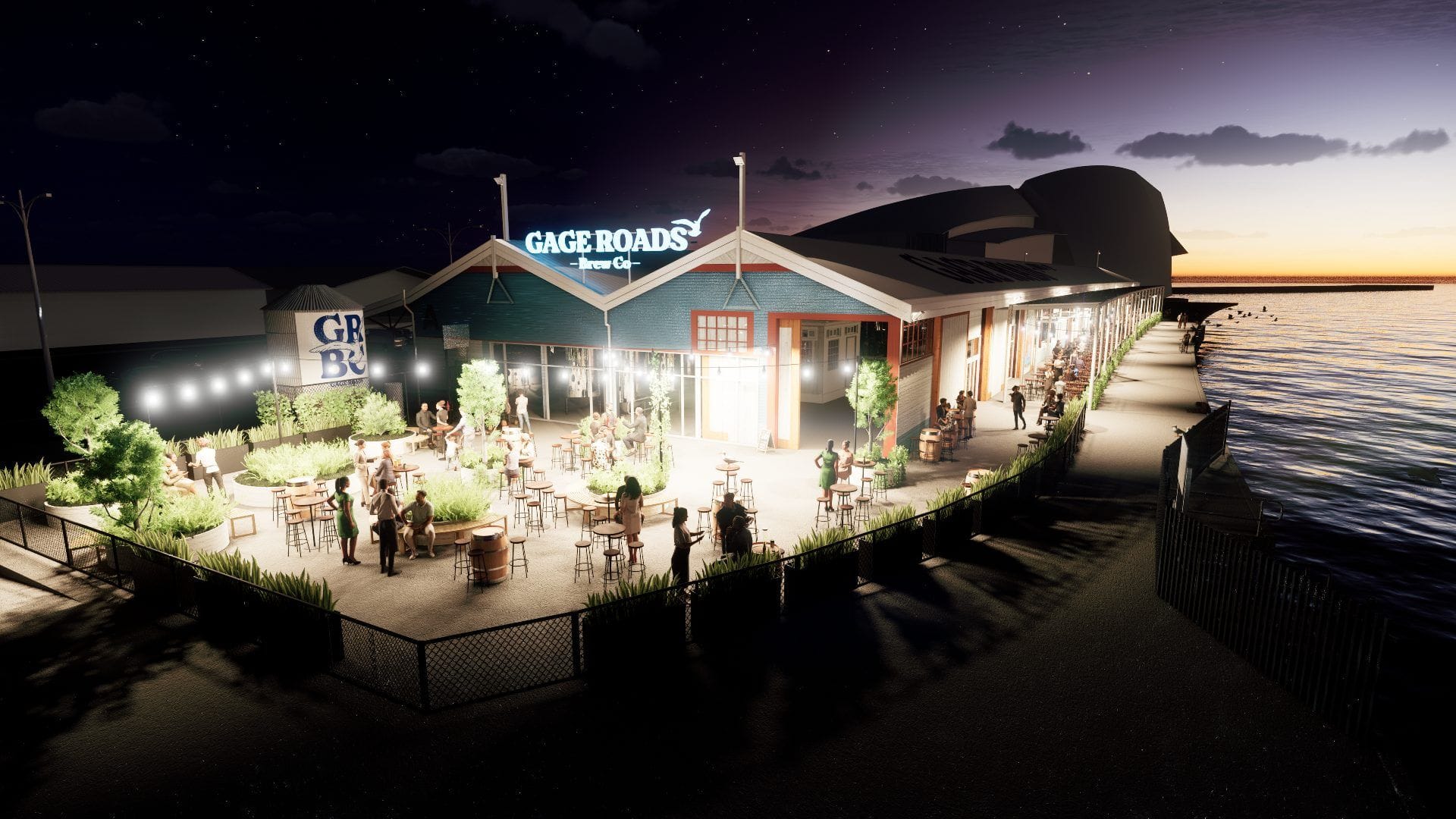 The A Shed project will be the home of Gage Roads in Fremantle (render via Gage Roads Brew Co)
Good Drinks is also investigating additional venues in Queensland and New South Wales.
"We do have an iron the fire in Queensland. We're hoping to be able to execute that deal and announce that soon," he says.
"That's a venue in Queensland that'll support the Matso's brand - the Matso's ginger beer is one of the bigger brands of our business. The ginger beer category is massive, it's growing at about 73 per cent per annum.
"There's lots of innovation in the liquor industry. A lot of people are looking for flavoured alternatives to beer, and Matso's is a really fun brand that delivers an extraordinary experience in that area."
Gage Roads acquired Broome-based Matso's Brewery in 2018 for just above $16 million, bringing in an operation that is also known for its unique mango beer.
"Broome is covered in mango trees so one of the brewers along the journey there decided to have a crack and opened up this whole idea of fruit flavoured beer, which 20 years ago was really extraordinary and now is actually a category," he says.
"Matso's was really ahead of the time, utilising the local produce to brew something interesting for the bar, probably thinking it'd be a limited release, and 20 years on it's still one of the major brands of Good Drinks - it's about our fifth largest brand."
The group now sources most of its mangoes from Queensland and John emphasises all the fruit sourced is 100 per cent Australian, and so it will make sense to brew Matso's Mango Beer in the Sunshine State as well.
"The Atomic Beer Project in Sydney is a proper brewery, it can produce up to 1.5 million litres of great quality craft beer. The venue, if it comes off in Queensland, will be brewing 100 per cent of the Matso's products there as well," John explains.
"Being authentic is really important to us when we go and build a brewery, it's a proper brewery, it's not a facade or anything. It's a real thing that can produce great quality beer there and then."
The local sourcing even extends to the hops used for Single Fin, with Gage Roads one of the first to embrace new Australian hops varieties Enigma and Galaxy.
"That really adds to that flavour profile to Single Fin. We were one of the first businesses to pick up on those new locally produced hops and use them to their full extent," he says.
Good Drinks Australia lists the Holmes à Court family, a large holder of cattle stations and the winery Vasse Felix, as one of its minority investors with a 3.5 per cent share. A Chinese investor called Shimin Song has a slightly larger share of 4.2 per cent, which is down from the 15 per cent stake it once was. But for the most part, the group's shareholdings are characterised by a long list of small owners, including employees.
"The employees of Good Drinks own a significant portion of the business, probably around 20 per cent, and we're very much an employee-led business here," says John.
"We've managed to attract and retain really good quality people over the years, and the people of Good Drinks are really what helped us create this result."
Get our daily business news
Sign up to our free email news updates.