When you outgrow your office space twice in six months, it's a pretty good indication that your business is growing rapidly.
Such is the case for Cobra Digital, a dynamic advertising and lead generation agency led by entrepreneurs James Strathdee, 35 (pictured right), and Reuben Scheckter, 25 (pictured Left).
Cobra Digital, a finalist in the Start Up category of the Gold Coast Young Entrepreneur Awards 2019, launched in June last year with a mission to source better-priced leads for Strathdee's other venture, One Power Solar and Electrical (itself a finalist in the Retail category).
When the Cobra Digital team started generating far more leads than One Power could service, they began selling 'hot leads' to businesses across a range of industries. The quality of those leads earned Cobra Digital a strong reputation in the ultra-competitive media buying space.
It wasn't long before word of Cobra Digital's results spread to bigger brands, such as Shark Tank success story ISR Training. Within four short months of handing over management of their Facebook advertising account to Cobra Digital, the sales training specialist experienced two record months in a row.
Demand for Cobra Digital's Facebook advertising account management is largely responsible for their significant growth, so much so that Cobra Digital has recruited a full-time creative team to assist more clients while maintaining the quality of the ads they're putting out.
"Once we realised that businesses wanting to scale with Facebook ads were underserved we doubled down in that direction and the results have been phenomenal, both for our clients and for us," says Strathdee.
This year also saw Cobra Digital develop their own eCommerce brand, MeTea. The world's most caffeinated tea launched online in July and is enjoying steady sales backed by Cobra's digital advertising strength.
Scheckter says it was an intensive but rewarding process to take an ambitious product idea all the way from concept to market.
"We wanted to design a premium tea with more caffeine than coffee that still tastes great," says Scheckter.
"We're thrilled we were able to achieve that and set a new benchmark in the tea industry."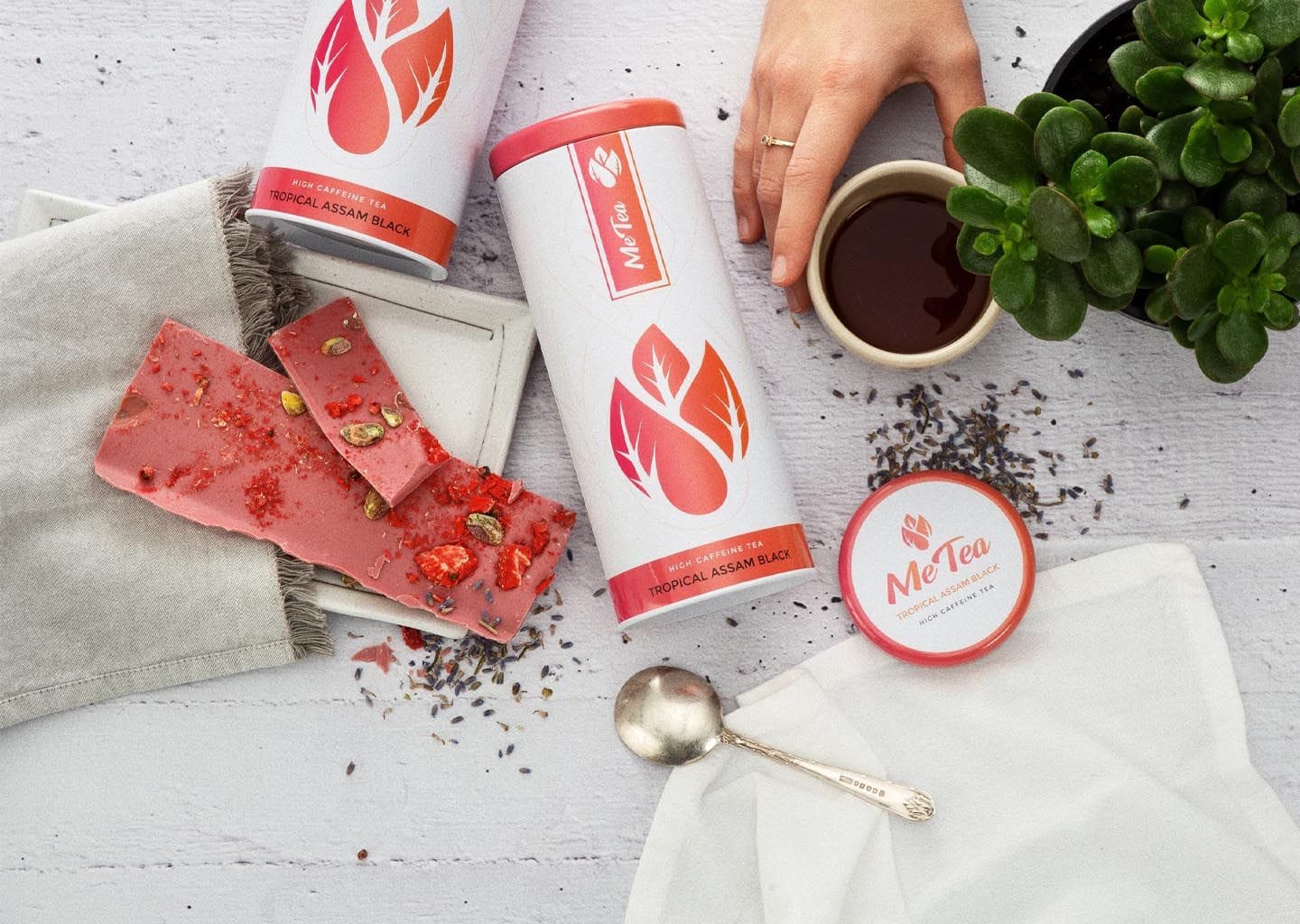 Cobra Digital launched MeTea, the world's most caffeinated tea, in July.
Cobra Digital is preparing to relocate from their offices in Burleigh Heads to Varsity Lakes to accommodate their growing team, including a designer, photographer and videographer.
"We're excited to see what's possible over the next year with a strong creative team supporting our sales staff and media buying specialists," says Strathdee.
"With Facebook now very much a pay-to-play platform for business, we're confident that the need for well strategic advertising will only continue to grow."
To find out how Cobra Digital can fuel your business growth with hot leads, read more about their services here.
This article was written in partnership with Cobra Digital.
Never miss a news update, subscribe here. Follow us on Facebook, LinkedIn, Instagram and Twitter.
Business News Australia
Get our daily business news
Sign up to our free email news updates.