Australia-headquartered CSL (ASX: CSL) is set to bring a cell-based influenza vaccine manufacturing technology to home shores after announcing subsidiary Seqirus will start building a new $800 million biotech facility in Melbourne next year.
Utilising the cell-based techniques currently used at Seqirus' facility in North Carolina, the new centre at the Melbourne Airport Business Park will help support domestic and global needs for flu vaccines, both for seasonal and pandemic purposes.
The Victorian Government highlights the facility will be the first of its kind in the southern hemisphere, with cell-based technology offering greater ability to scale and produce vaccines quickly than traditional cultured cells that are grown in chicken eggs.
Seqirus' decision to invest was buoyed by a 10-year deal with the Australian Government to supply not only flu vaccines for the local population, but also the Q-Fever vaccine as well as antivenoms for Australian snakes, spiders and marine creatures.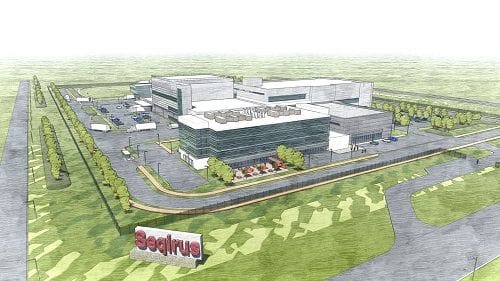 The facility will also produce the company's proprietary adjuvant MF59, which helps improve immune response and is being used in its combined trials for a potential COVID-19 vaccines with the University of Queensland.
Construction of the state-of-the-art plant is expected to commence in 2021 with the facility projected to be operational by mid-2026.
CSL chief executive fficer and managing director Paul Perreault says providing safe and effective influenza vaccines is essential in securing our defences against serious public health threats.
"The facility will be an important addition to our global influenza manufacturing supply chain, incorporating the technology platform used in our Holly Springs, North Carolina facility," he says.
"Cell-influenza vaccine technology offers many advantages over the existing process including being more scalable and offering faster production - particularly important in the case of influenza pandemics.
"As a proudly Australian company, we are pleased to make this investment in worldclass advanced manufacturing," he says, adding the facility will ensure more than 1,000 science, technology, manufacturing and engineering jobs in Victoria, and a supply chain worth more than $300 million annually.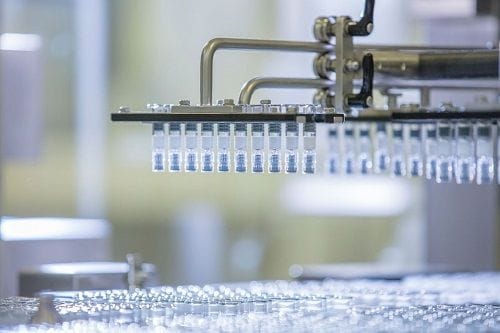 Seqirus general manager Stephen Marlow highlights CSL has been on the front line of the fight against influenza for more than a century, and the company is excited to work with Victoria's world-class talent to deliver the next generation of influenza vaccine technology to Australia.
The Victorian Government will also contribute to the project to reinforce the state's already globally significant medical research and biotechnology community.
"The Victorian Government is proud to have provided significant support to secure this vital facility in Melbourne, which will support hundreds of jobs and many more in the supply chain," says Victoria's Minister for Industry Support and Recovery, Martin Pakula.
"This investment is a significant coup for Victoria. It positions the state as a global leader in cell-based influenza vaccine production and further boosts our capabilities in R&D, commercialisation and advanced manufacturing."
Never miss a news update, subscribe here. Follow us on Facebook, LinkedIn, Instagram and Twitter.
Business News Australia
Get our daily business news
Sign up to our free email news updates.