GOGETTA Equipment Funding has cemented its place in the broking industry following a record year, driven by budding business owners seeking out flexible financing options.
The commercial equipment hire company, launched by Silver Chef Limited (ASX:SIV) in 2008, recorded a 31 per cent lift in revenue to $57.4 million in FY15 compared to the previous year.
The division, created to expand Silver Chef's flexible funding service for commercial restaurant and kitchen equipment across all industries, has capitalised on a strategic shift towards the construction and transport sectors in recent years.
The renewed focus on these sectors has allowed the team to become asset-class experts and form connections with brokers.
GoGetta national sales and marketing manager Kevin Savvas (pictured) says the company decided to specialise rather than crack a broad market to achieve growth.
"Construction and transport are the two major commercial equipment markets in Australia and we felt that if GoGetta was to make any significant headway, these were the areas we needed to focus on," Savvas says.
"The key to entering a crowded landscape though, as these markets are, is understanding what you can and can't do well while finding and owning your niche.
"We feel we've accomplished that now and have commenced disrupting more traditional markets."
Transport now makes up 63 per cent of GoGetta's rental asset base, while construction encompasses 16 per cent. The business has also extended its hold in the transport sector by entering the light commercial vehicle market.
Savvas says results have been promising so far, particularly with increasing demand for delivery services in line with growth in merchandise and wholesale trade.
"Transport has always been the hero channel for GoGetta; this has primarily been in the trucks and trailers space," he says.
"We saw significant opportunity in the light commercials market, such as the burgeoning courier industry and the car-hire market.
"While we are new to this area and still in the discovery phase, early indications are that the GoGetta offer resonates with customers looking for non-traditional finance."
GoGetta's Rent.Grow.Own model has appealed to small businesses as a less risky alternative to the banks, with short-term contracts, ability to return equipment and a rental rebate of 75 per cent if equipment is purchased.
Unlike Silver Chef's direct vendor relationship model, GoGetta uses brokers to secure clients. The move offers brokers selling power rather than competition in the market, and allows the business to focus on building brand awareness.
GreenCorp has grown from a one-man operation to the second largest landscaping contractor on the Gold Coast after sourcing equipment from GoGetta to keep up with demand.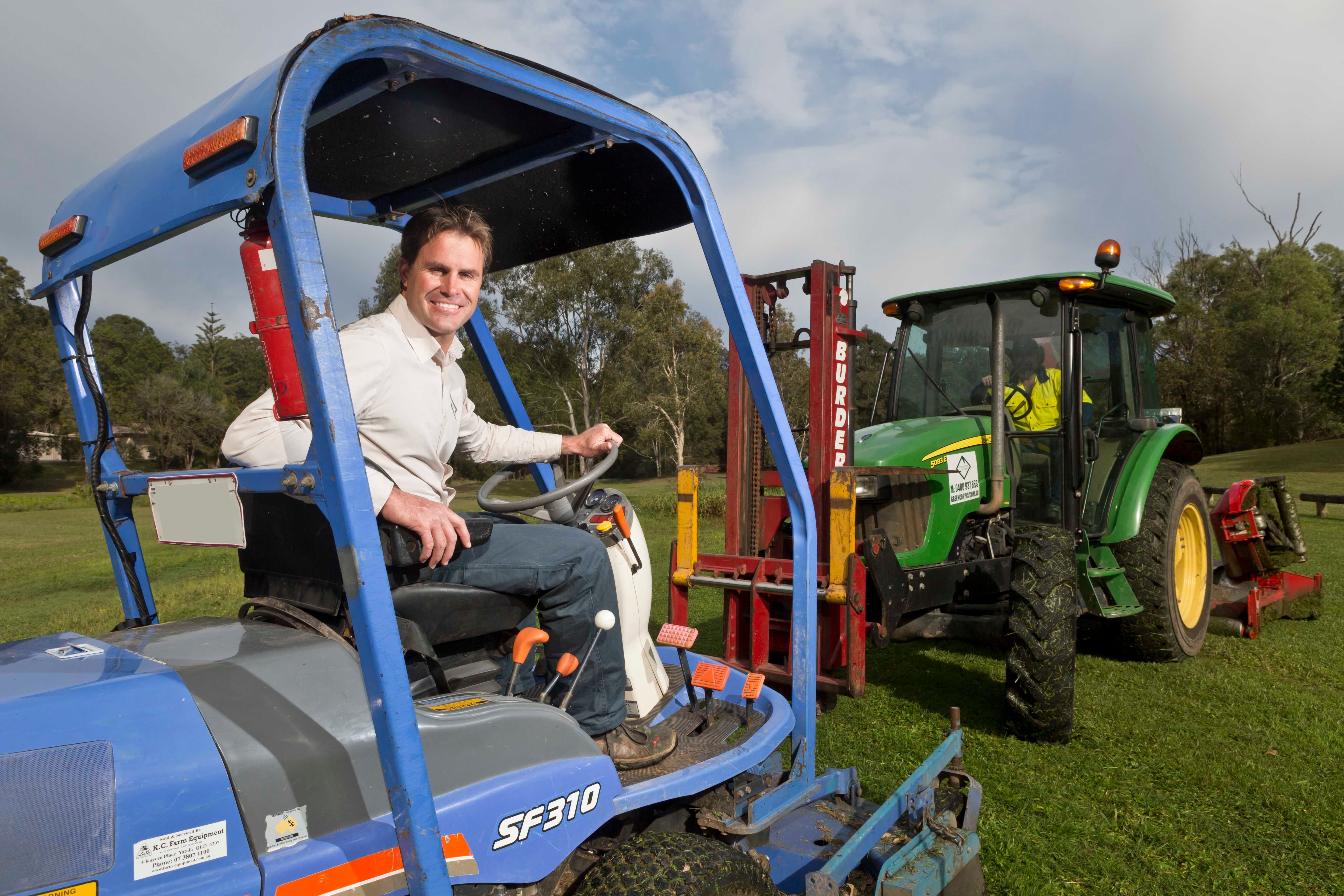 Owner Warwick Bates (pictured right) says with more than 18 years of experience in the industry, it was easier to find customers than finance when establishing the business.
"Being a brand new business it was difficult to get a traditional business loan, even though I was confident in my ability to make the business profitable and I knew that I had the work in the pipeline to support it," Bates says.
"Renting the equipment meant I could get to work straight away. Plus, the equipment appeared as a business expense on my balance sheet, which made a world of difference come tax time."
With the proliferation of peer-to-peer lending and crowdfunding, Savvas says people have more options to raise capital to suit their business.
"What we are seeing is the reliance of accessing funds through traditional sources dissipating in the market," he says.
"Improved technology has created a need for immediacy which is putting pressure on traditional models. Customers are looking for same-day turnarounds on approvals or they simply take their business elsewhere."
GoGetta plans to replicate Silver Chef's success offshore and create a presence in New Zealand within 12 months.
Help us deliver quality journalism to you.
As a free and independent news site providing daily updates
during a period of unprecedented challenges for businesses everywhere
we call on your support