Craft gin distiller Four Pillars will soon be pumping out one million bottles of gin every year after completing a $7 million distillery and hospitality expansion at its home in the heart of the Yarra Valley.
Boasting a larger distillery, gin garden and hospitality experience, Four Pillars says the new centre at Healesville is setting a "new benchmark for craft gin distillery experiences worldwide".
Completed over the last two years, the 1,000 sqm space was designed by Melbourne-based Breathe Architecture to accommodate nearly three times as many patrons in its indoor/outdoor gin garden called Jude's Gin Garden.
Multiple event and function areas, a crafted copper bar plus a dedicated Four Pillars gin shop featuring limited release and Healesville-only gins and merchandise round out the features at the company's new digs.
Four Pillars says Victorian Government support enabled the company, founded in 2013, to upgrade its distilling process with new blending and bottling line facilities, additional storage space, more car parking and room for a new 2,000L copper still due to arrive later this year. The still will take the Four Pillars inventory to six hand-made, German coppers stills.
Overall, the upgrade means Four Pillars can ramp up production. According to the company, the distillery will be able to produce more than one million bottles of gin per year, and host somewhere between 150,000 to 200,000 visitors annually.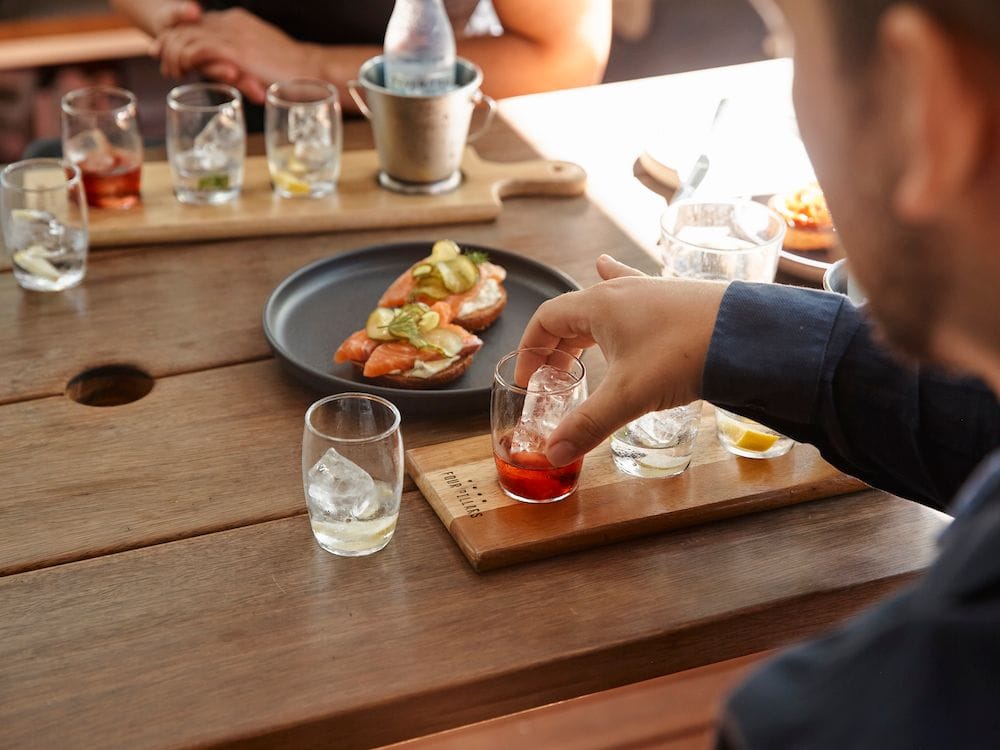 In addition to an ever-changing drinks menu of tasting paddles, classic gin drinks and original cocktails, there's also a new snack menu showcasing the best local produce designed by Four Pillars' Matt Wilkinson, the creative director of the distillery's Made From Gin food program.
The construction of 'Healesville 2.0' was completed using recycled and up-cycled concrete and bricks, and all the furniture was locally sourced. Solar power panels clad the roof, and internal and external landscaping include plantings of local botanicals.
The entire site is enclosed by a copper 'veil' - reflecting the German stills that Four Pillars uses to make its gin, each of which is named after the mother of a founder or a long-serving employee.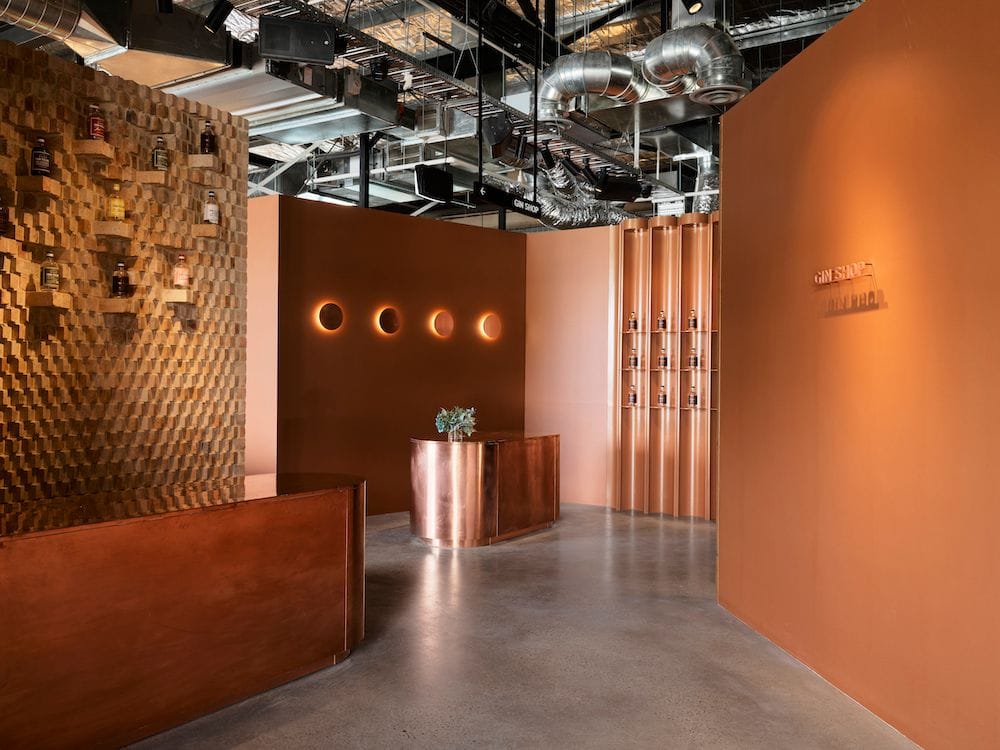 "This has been a true labour of love for so many people and we should especially thank our architects Breathe, builders Neverstop, the local, state and federal governments who have all made a contribution not just to our building but to the whole road and surrounds, and most importantly to my wife Leah, Four Pillars' Experience lead, who oversaw the whole two year project," Four Pillars co-founder and distiller Cameron Mackenzie said.
"This building will hopefully be one that the local community loves, that Victorians come visit regularly and that gin lovers from around the world feel drawn to when they visit one of the greatest cities in the world, Melbourne."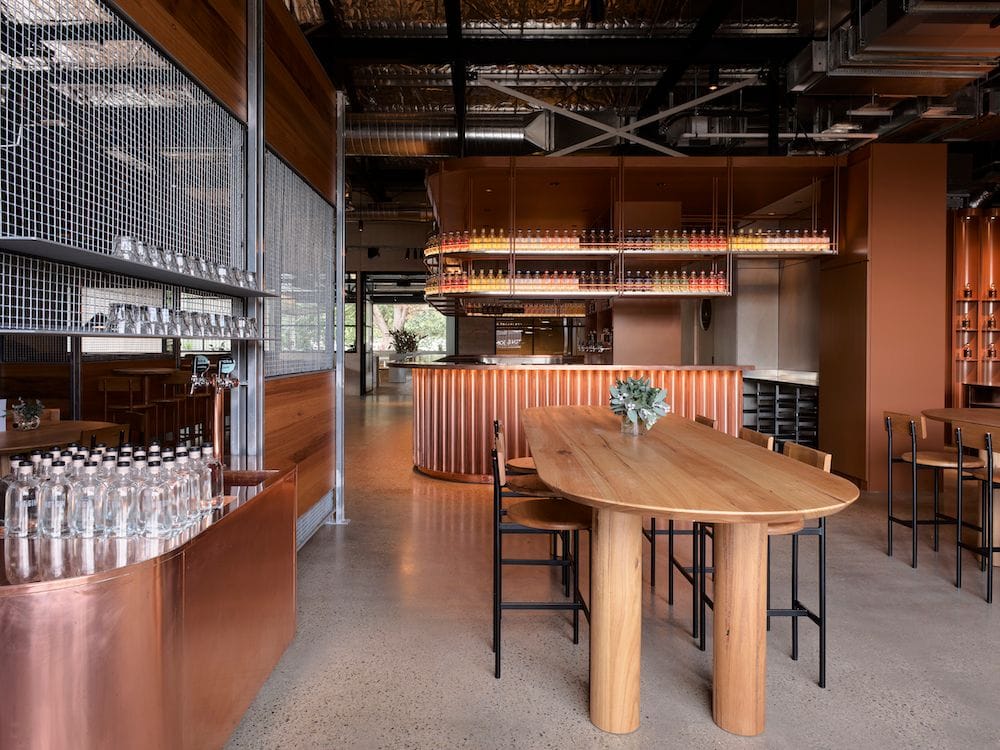 Get our daily business news
Sign up to our free email news updates.