'ROLL UPS' of the professional services kind generally fail because the wrong people pull together a gaggle of small businesses for the wrong reasons.
Who are the wrong people to lead an industry aggregation? Private equity houses, founding practitioners having an entrepreneurial seizure, and industry outsiders having a crack (convincing high net worth investors to back their folly).
Why do they fail? Impatient time lines (private equity wants in and out in three to five years), inability to scale up corporate support, lack of funding, excess debt, poor discipline on acquisition metrics (overpaying), lack of industry experience and understanding, lack of passion for why the business exists, failure to evolve culture in the company, and more importantly, an inability and lack of interest in engaging the front line teams.
The typical play by the wrong people is to approach practice owners via mail, email or LinkedIn requesting a cup of coffee and promising lots of money. This simple cup of coffee leads to a bunch of small businesses slapped together through an attempt to make them look like a cohesive and well performing 'bigger' business. Then, they are presented to the investment community with a big red ribbon wrapped around them: 'buy me, I am beautiful'.
The roll up is driven by a quick money mentality rather than a passion for evolving a scalable enterprise. The head honchos in this case are without a long term vision to create a sustainable, credible company that has at its core the foundations and platforms that will ensure it is built to last.
The right people, on the contrary, go through the pain of scaling up and developing all aspects of the business. They are focused on cultivating systems, processes, culture and corporate support capabilities - everything from finance to payroll, marketing, coaching and supply chain - and ensure they have the grassroots platform to grow and evolve a network. Once the right people prove they can optimise a business organically through innovative and superior management - grow year on year, like for like, revenues and profits - it is only then they earn the right to grow by acquisition.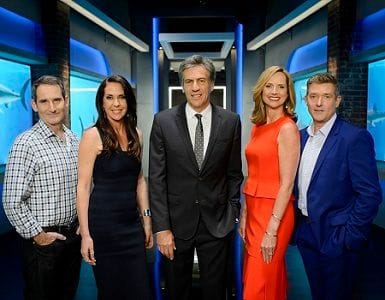 When the business is ready to scale, a good cornerstone investor acts as an enabler, inspirer, a challenger and a mentor for the right people (industry insiders) to go to the next level. The right people acting for the right reasons focus on creating and delivering value to the customer, employees, suppliers and shareholders.
Dr Glen Richards joins resident Sharks Janine Allis (Boost Juice), Andrew Banks (Talent2), Steve Baxter (internet pioneer) and Naomi Simson (RedBalloon) for season two of the Network Ten series Shark Tank Australia. Follow 'From the Tank' - Business News Australia's Think Tank - for Richards' views on everything from private equity to IPOs and those unbelievable Sunday night pitches.
Get our daily business news
Sign up to our free email news updates.