For Thuy Lam, founder of Blackbook.ai, problem solving has always been the name of the game.
After working in professional services for close to ten years, Lam felt he had enough experience to be able to create his own company.
With a history in process optimisation and data-science ("when data-science wasn't sexy," he adds), Lam understood the needs of businesses in Australia.
"I always worked for the client," says Lam.
"When you work for the client you're more indebted, and you get more exposure to how companies make money and add value."
Lam was inspired to found Blackbook.ai as an alternative for Australian companies who were historically cornered into approaching large and faceless multinationals for their automation and artificial intelligence needs.
This year, Lam took out the highly coveted Trailblazer and Startup awards at the 2018 Young Entrepreneur Awards, marking his success at becoming one of the leading local players in emerging tech.
With clients including RACQ, Suncorp, Heritage Bank, Virgin Australia, Super Retail Group, RACV, amongst many others, Blackbook.ai is developing systems which are taking Australian businesses into the next era of industry.
Lam's passion for tech, combined with a serious dedication to the brilliant minds born and bred in Australia, inspired him to go toe-to-toe with multinationals at their own game.
"I saw a lot of organisations go through multiple transformation programs without getting value out of it and offshoring a lot of work and I thought that we could keep some of these jobs back on shore," says Lam.
"I was a bit off put by outsourced jobs going overseas and emerging tech grads going to big multinationals like IBM."
"We thought surely we can find something for these smart guys to do and compete against multinationals because we're got the best universities in the world. Not everyone wants to leave Australia to go work overseas. The opportunities were there, so we set up Blackbook."
Business News Australia sat down with Lam to talk about his success so far, why he loves working in the field, and some of the major developments (and problems) in the emerging tech sector.
Thuy Lam (left) after receiving the Brisbane Trailblazer of the Year Award 2018
The areas you work in a pretty technical and complicated, but also super exciting. What draws you to this line of work?
I'm trying to come from a process background and trying to understand how we can add value. The whole automation and artificial intelligence land is about how can you do things more efficiently.
What are some of the most exciting developments in technology at the moment in your opinion?
I would say artificial intelligence has to be the most exciting. Right now, we are in the dial up modem stage.
As much as people talk about it, they don't understand the power of this technology. I think this is where a lot of organisations will go.
Certainly, I think artificial intelligence combined with automation tools will add a lot of value to companies in Australia.
Obviously also Blockchain but it's not even dial up modem stage; it's still stuck in the postage stage of the technology.
There's a lot of new cases that are not being explored properly; they're just using blockchain to make a blockchain.
Blockchain is really right for government because that's where government can reduce regulation on industry and be able to create a secure platform to transact on
You mentioned that we're in the dial up stage, where do you see Australia in the next 5-10 years, do you think we'll have sentient artificial intelligence programs going around and helping us out or is that a fair way off?
I think that it's at the start of the solution. So the whole thing of being able to make sense of customer data in a much more logical way, how Netflix can recommend videos to you more based on your history - but that's all basic.
These things are just small but people are doing and making decisions based on a preference, which has implications in IoT, data becomes more structured, you'll see many more come into banking institutions and how can we optimise the lending process.
Often they'll be able to capture all that information from an unstructured documents and delve through the data and do an autoclassification to go 'hey you've spend 40% of your income at the pub' which will very soon become readily available for consumers.
Obviously we're already talking about driverless cars which is only made possible by AI algorithms to ensure that the cars don't actually crash into each other, but it's still at a very much a testing phase and we need to understand how the regulators actually want to dabble in it.
I think they're just trying to understand it, at some point in time I think they'll ask what are the ethics behind AI; how can we help the customer.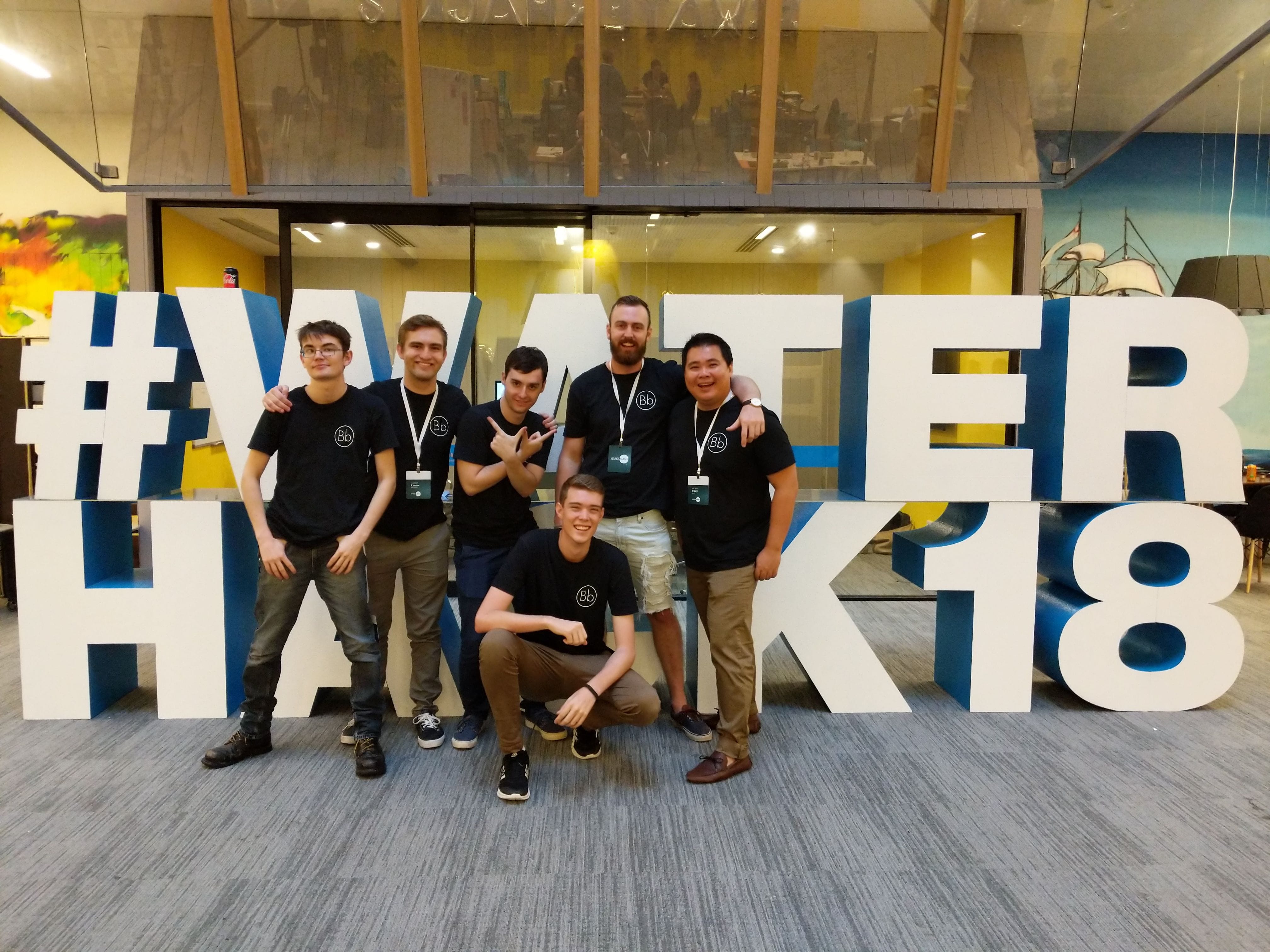 Thuy Lam (right) and the Blackbook.ai team
Technologists have a lot of pressure on them at the moment to ensure they are developing tech and solutions that help people and don't turn the world into an episode of Black Mirror. How do you ensure what you're doing is good for the world generally and do you think tech companies should be more cognoscente of the impact of what they're creating?
Definitely. One of the things we look at when we take on a project is whether they add or detract from social opportunities.
It doesn't really matter if it creates another 20 jobs. We've been approached by a lot of gambling places to do algorithms and we tell them it's not the area we operate in.
We're happy to work with them behind the scenes streamlining back office processes but we're not here to encourage additional people to invest more money in gambling.
What's your top tip for young entrepreneurs?
I think prepare to work hard, nothing comes easy and just focus on the core business you're doing, don't get caught up in creating an office space, taking some seed money and make sure you invest the seed money properly, and make sure your business model is viable.
Be very picky on who you get advice from.
Never miss a news update, subscribe here. Follow us on Facebook, LinkedIn, Instagram and Twitter.
Business News Australia
Help us deliver quality journalism to you.
As a free and independent news site providing daily updates
during a period of unprecedented challenges for businesses everywhere
we call on your support