In an era where we are used to having intimate access to the lifestyles of the rich and the famous via social media, a little privacy goes a long way.
The public demands to know intimate details of their favourite celebrities' beauty routines, social lives, outfits and more.
But, aside from glimpses when publications get a private tour of the mansions of celebrities like Kim Kardashian, we rarely get to see inside the homes of the ultra-rich.
And perhaps for good reason; our homes are one of the last bastions of privacy.
But for Tracey Atkins (pictured right), founder of Melbourne-based real estate film agency Goldeneye Media, taking a peek inside the world's most exquisite homes is her day-to-day.
You'd be forgiven for not knowing much about Goldeneye Media; their work is largely on the down-low, accessible only to those with millions to drop on secluded mansions and beachside estates.
The group, now in its tenth year of operation, doesn't just make a simple film touring these houses; they tell stories and bring properties to life far beyond what a simple pamphlet or photo slideshow could ever achieve.
While Goldeneye Media itself may have been established on paper in 2010, it is a project that goes back at least 18 years to when Atkins was working as a TV journalist for the Nine Network.
At the time, Atkins was pregnant and wasn't being sent to cover any juicy stories. So when the opportunity arose to take on a freelance real estate videography job, she basically said 'why not?'.
"I was retired more or less and was just kicking around and then I had a friend come to me and asked if I would do PR with her for a big luxury development in Melbourne," says Atkins.
"I worked on that project which was a lot of fun and they were just starting to experiment with video, so I started to get an interest in the space of real estate. This was 18 years ago, and video wasn't being used enough."
"So, I thought I've got the contacts and the ability to tell stories that people can press a button and watch. I was watching clunky brochures go out and I saw there were some great stories with it, so I grabbed a couple of friends from Channel Nine and started working making films in Melbourne."
Atkins continued with her freelance work making videos for properties in Melbourne, until she decided to fully establish Goldeneye as a permanent gig for herself, bringing on marketing strategist Zoe Keogh (pictured left) along the way to be the manager of the company's Australian portfolio.
Since then Atkins has gone onto filming mansions in the Bahamas, some of Sydney and Melbourne's most exclusive residences, and even the homes of Caroline Kennedy and Lady Lynn de Rothschild in the US.
"I suddenly had this ridiculously overwhelming demand from all these people around the world to come over and do a film, and we weren't really prepared," says Atkins.
"But we took on the American work and it just took off."
"Last year we opened an office and formed a liaison with a crew in LA, so what they do now is they take on a lot of the US work and they're quite responsive."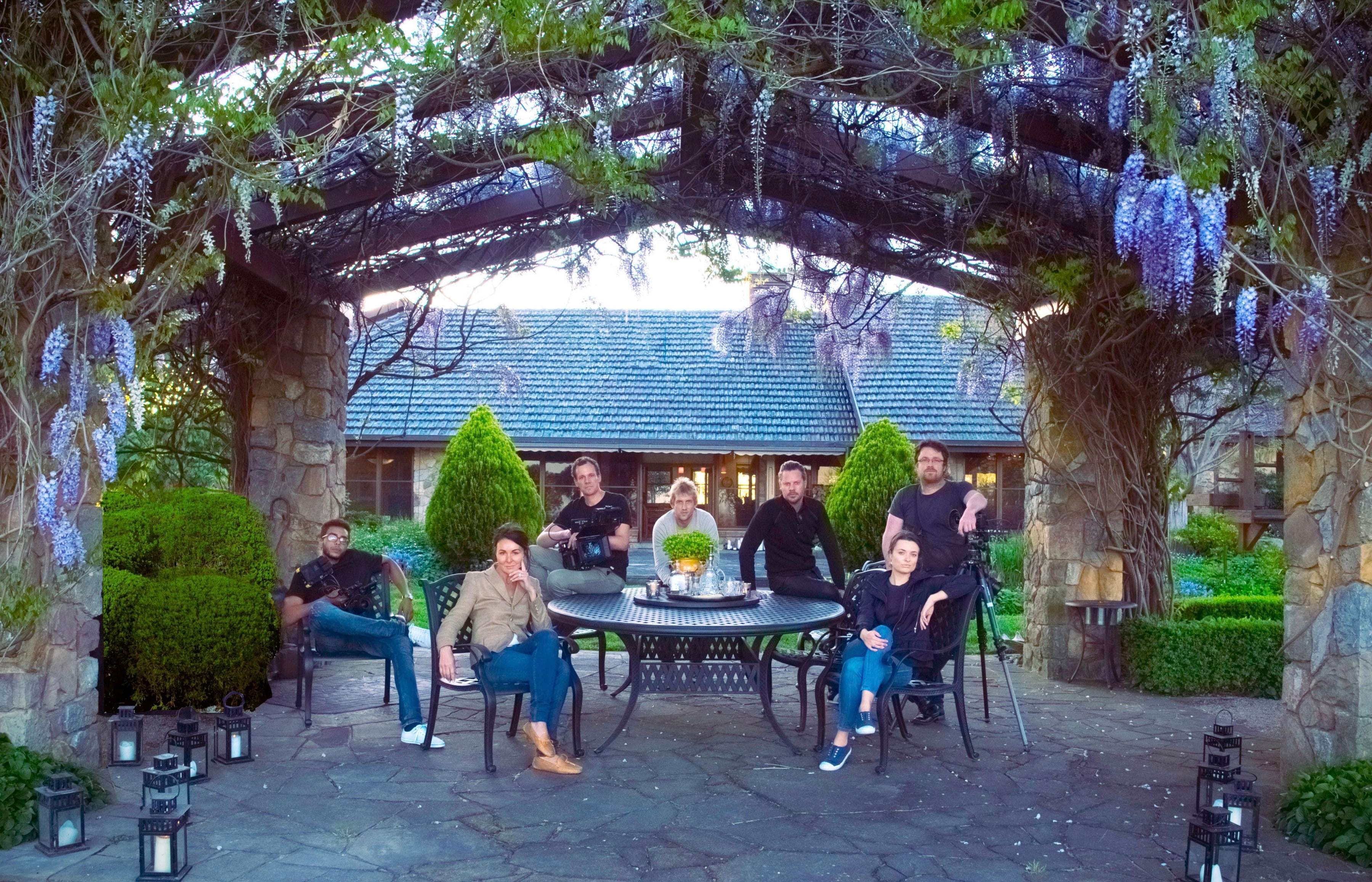 The Goldeneye Media team
Flipping the real estate game
'Disruptor' is a term thrown around with glorious abandon, often used to describe those purely doing something new.
But Goldeneye Media has managed to truly become a disruptor in luxury real estate.
Its use of new technologies like drones and a focus on the stories of luxury properties has resulted in real estate vendors approaching the Melbourne-based company directly.
In the world of luxury property marketing, vendors generally approach real estate agents directly to discuss a plan of action, but Goldeneye has effectively cut out the middle man.
Now, its reputation for quality and their ability to sell not just a house but a story makes Goldeneye Media a first-choice for the ultra-rich when it comes to developing a marketing campaign for their estate.
"I don't know whether it's because vendors are more tech-aware, or whether they're possibly a little jaded with the real estate experience, or whether they are possibly younger in the luxury space, but they are coming directly to us," says Atkins.
"That's a real trend we're noticing which is great because it's really giving an edgy feel to marketing that's not the same old rollout."
"America and Sydney for us are the two markets that really consider themselves global markets, so the vendors there really say 'you know what, I want the world to see this property, that's why we've got you guys here'."
"Particularly with a lot of campaigns overseas we fly over in secrecy and we're not allowed to share anything that we shoot during that shoot," says Atkins.
"We don't do any social media, we never share the film, and the vendor will show it with a select private buyer group."
"We remain completely discreet, and that's something we respect. We're absolutely bursting to be able to tell people or show people these properties that we worked on, but the thing that we want is that trust equation, so everything remains completely in lockdown."
"We were brought in quietly by Ken Jacob's Christiés to make the campaign film for Fairwater in Double Bay which sold last year for $100 million to Mike Cannon-Brookes. Mike was the only person that has ever seen that film we made. It was one person who viewed the house, it sold for $100 million, and it didn't need to go viral to break the Australian record."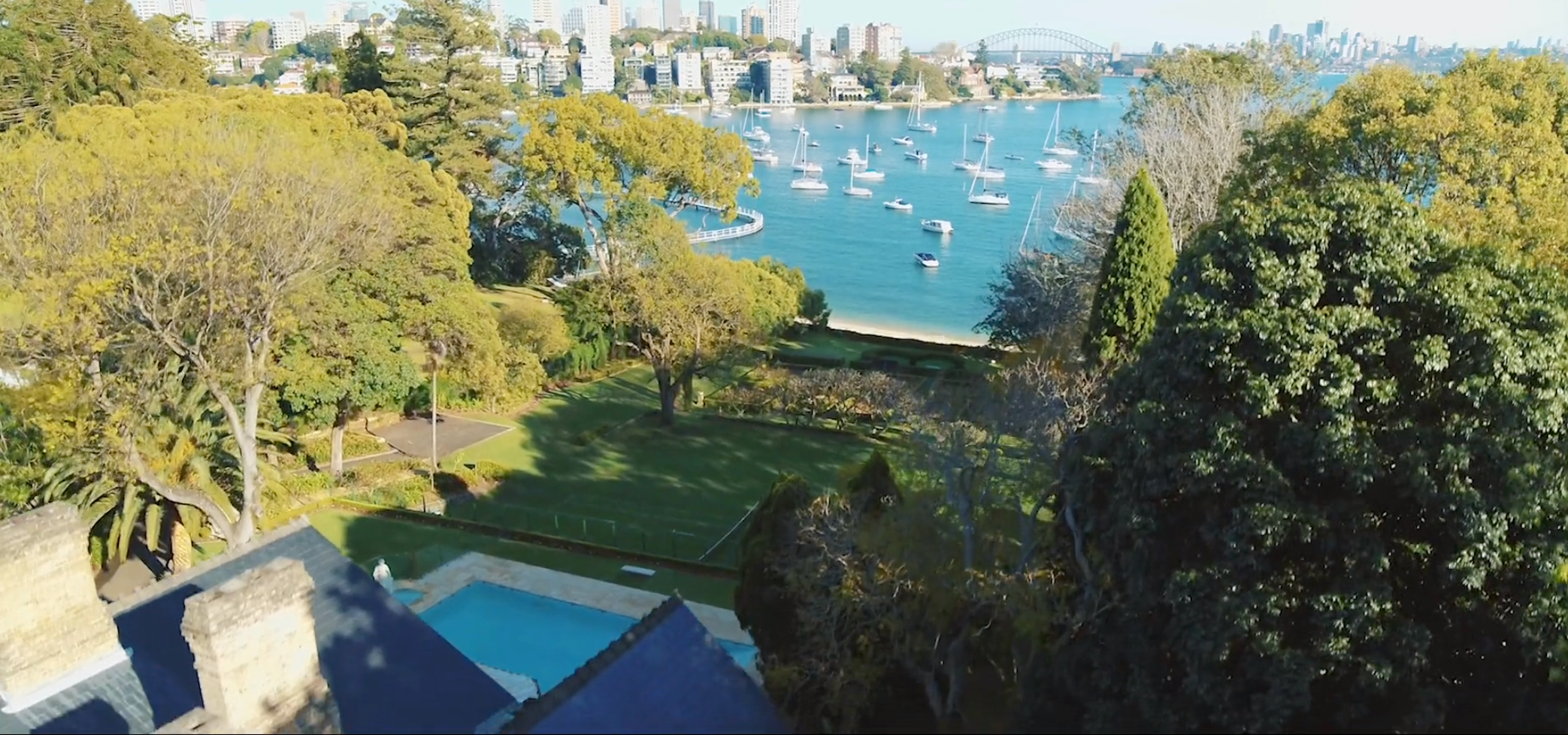 Mike Cannon-Brookes' $100 million Fairwater estate
Never miss a news update, subscribe here. Follow us on Facebook, LinkedIn, Instagram and Twitter.
Business News Australia
Get our daily business news
Sign up to our free email news updates.
Help us deliver quality journalism to you.
As a free and independent news site providing daily updates
during a period of unprecedented challenges for businesses everywhere
we call on your support