It's said that opportunities are all about who you know so imagine if you knew people in every corner of the globe.
That's the idea behind the Gold Coast Convention and Exhibition Centre's (GCCEC) innovative grant program that's opening doors and forging connections for Australia's academics and professionals.
The first round of applications is currently being accepted by the GCCEC for the 2019 Linkage Grant Program.
Successful applicants will be granted up to $5000 to attend a conference internationally in their chosen field.
Those selected will be given the opportunity to learn about the latest thinking, trends and innovations.
But importantly it's the chance to network and meet peers that applicants might have never otherwise come into contact with.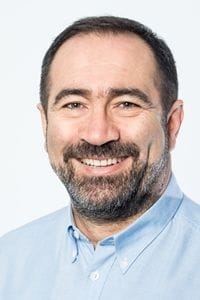 In return for the grant the recipient will champion GCCEC as a choice for future international conferences, events, and exhibitions through new professional networks they make along the way.
Dr Oz Sahin was the recipient of last year's Linkage Grant to attend a vital conference about sustainability in Italy.
Dr Sahin, who holds a PhD and is affiliated with the Griffith Climate Change Response Program, says he lobbied for the GCCEC whilst in Italy.
"There are lots of ingredients needed for a successful conference the quality of the conference itself, the quality of the venue, the city and the timing all need to be considered," says Dr Sahin.
"I've attended a few conferences at the Centre and it comfortably meets all of those needs."
The Linkage Grant has been a cornerstone program for the GCCEC for seven years now and has allowed 13 applicants to travel internationally to improve their knowledge.
Last year three academics from Bond University and Griffith University attended conferences overseas in the fields of medicine, climate change, and technology.
The investment has seriously paid off for the GCCEC, with the Linkage Grant Program resulting in more than 70 conference leads.
The Centre is currently in the bid phase for seven more international conferences to be held on the Gold Coast with the potential to bring millions into the Gold Coast economy.
Applications can be made here, with the first round of applications to close on 3 May 2019.

This article is was brought to you by the Gold Coast Convention and Exhibition Centre.
Get our daily business news
Sign up to our free email news updates.