After the milestone of managing makeup for 7,000 people at the Commonwealth Games this year, Gold Coast entrepreneur Michael Huxley is stepping up to the podium with confidence after a big win with TAFE Queensland.
He says the Huxley School of Makeup is now "future proofing" the business through an official partnership with Tafe Queensland to deliver a nationally accredited program.
"They [TAFE] have certificate courses and they've got beauty therapy programs, but our qualification is actually the highest qualification you can get in the country," says Huxley.
The 30-year-old says the deal is the first of its kind in Australia and will bring opportunities for new courses as well as improved access to government loans for students, which could become a strong driver of demand.
"It has only just kicked off so we have our first intake of students - it was a slow intake in May and our first big intake is going to be in January," he says.
"That's really exciting, but because of this deal it's actually opened the door for us to not only deliver makeup courses but also deliver courses in other creative industries as well.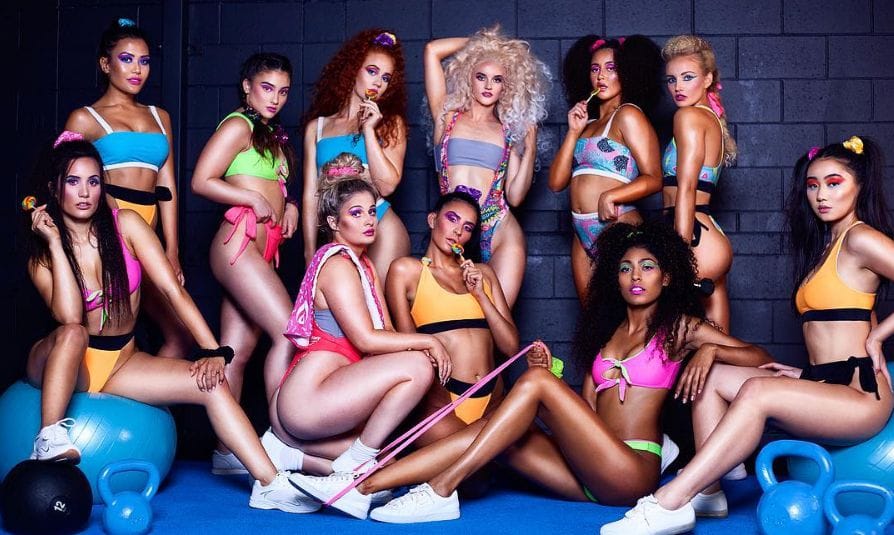 Huxley students' makeup featured in Moana Bikini fashion shoot
"We're looking at launching a photography course, as well as a blended learning course that people can do part online and part in person."
TAFE Queensland's Angela Lisle says working with an exclusive institution like the Huxley School of Makeup will help provide its students with the best training experience possible.
"We are incredibly excited by this opportunity and can't wait to work with such a dedicated and talented team in what is a truly innovative program," says Lisle.
Huxley, who is a finalist in the 2018 Gold Coast Young Entrepreneur Awards and last year made the Gold Coast 40 under 40 list, says he continues to be inspired by the achievements of his students.
"I'm so proud of the school and the students and the amazing things they're achieving. It blows me away," says Huxley.
"I feel like I keep getting busier and busier, but I find the more I put on my plate the better it gets."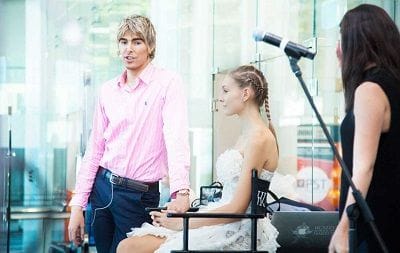 But what is it that sets the Huxley School of Makeup students apart from the rest?
"Obviously skill is important. They need to have a really good understanding of makeup and our industry, but one of the most important things is confidence," he says.
"Throughout the course they not only develop remarkable skills, but they also get incredible work experience placements in everything from feature films and fashion shows to music video clips to major productions like the Commonwealth Games and with Village Roadshow.
"We also shoot with them throughout their course. I think they shoot about 14 times with a fashion photographer that we actually have in-house, so they get an experience that is really unique."
The practical experience Huxley's students can gain show his courses aren't just makeup for makeup's sake, but there are a wide range of dynamic industries where they can carve out career paths after graduation.
"People could go work in the cosmetics industry which is a $250 billion plus industry globally, or they might want to work in the film industry which is huge on the Gold Coast, or the bridal industry, so there are so many placements where people can go," he says.
It is an offering that led to the school winning accolades as the makeup education provider of the year for Australia and the Asia-Pacific in 2018, which Huxley reckons "ruffled some feathers down in Sydney".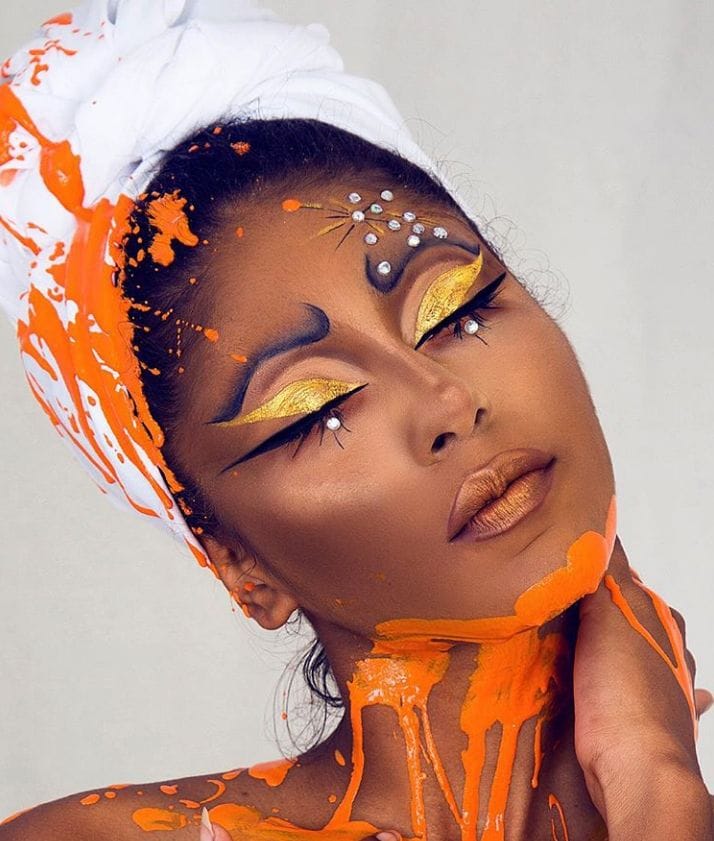 Makeup by Huxley student @rino.mua
Nonetheless, while he was in Sydney, Huxley met some "amazing makeup artists who are on top of their game in Australia", and with them he will be hosting different makeup masterclasses and meet-and-greet workshops in November.
He adds that "literally completing the job" was a big achievement at the Commonwealth Games, considering the scope of the project and the challenge of an environment that was in many respects quite disorganised.
"My team itself did really well we had a small team; there were about 25 makeup artist volunteers who comprised mostly of our students - that was pretty cool and they certainly had an incredible experience with all the fireworks and such a huge production. That was very exciting," he says.
"Then we had another 10 professional makeup artists working on the project as well who were working under me, and some of those people were people who when I started working in makeup I really looked up to them."
Never miss a news update, subscribe here. Follow us on Facebook, LinkedIn, Instagram and Twitter.
Business News Australia
Get our daily business news
Sign up to our free email news updates.