A technological revolution has been taking place on Australia's farms in recent years, led by roboticists, agronomists and sustainability-focused thinkers, and backed by an investment pool that has grown in value by nearly $530 million since 2019.
If the recent evokeAG conference in Adelaide, South Australia is anything to go by, Australia is on the cusp of being a leading exporter of game-changing agtech solutions to the world, supported by venture capitalists eager for a slice of the rapidly growing market.
From robotics agpreneurs developing autonomous platforms for the establishment of 24-hour farms to developers harnessing 'precision pollination' techniques to boost yields, visual inspection technologies that remotely monitor livestock to ripeness sensors that detect the health of fresh produce in-transit, the startups on display at the conference exemplify the leaps and bounds the agriculture sector has made thanks to advancements in technologies like AI, computer vision and more.
The agribusinesses represented a wealth of opportunity for those with the guts to take a punt on emerging startups that promise to dramatically change food - right from the paddock all the way to the plate.
VC is similarly emboldened by current macro trends, many of which have been accelerated post-pandemic; more people around the world are concerned about their health, and realise that their eating habits play a big role in this.
Further, the desire to eat locally and sustainably is driving those in the agriculture sector to implement higher standards and make their produce traceable as provenance becomes important to those designing restaurant menus or shopping for ingredients for the perfect home-cooked meal.
This has cumulated into a $550 million investment pool for Australian agtech according to AgriFutures, a figure that has been growing rapidly since the organisation first hosted evokeAG in 2019 when just $23 million was invested in the space and well above 2020 levels of just under $100 million.
And it's not just Australian VC firms that have their finger on the pulse of the agtech sector, but international investment giants too.
FoodShot Global founder and chairman Victor Friedberg - a titan in the agtech and food space, who was an angel investor for well-known meat alternative manufacturer Beyond Meat - announced last week that he was establishing an Asia Pacific focused spinoff of his investment vehicle.
His investment nous and ability to sniff out unicorns will be appreciated by local startups; Beyond Meat was his first-ever investment - one that he took all the way to IPO on the NASDAQ with a billion dollar valuation. Not bad for something he described as a 'scrappy little startup' when he initially came across it.
The second investment he led was for Sweetgreen - a fast casual restaurant that emphasises healthy eating, sustainably grown ingredients, and local produce. He also took that company through to an IPO where it achieved a $6 billion valuation in 2021.
From there, he's built multiple investment vehicles, including FoodShot Global which takes a novel approach to funding by conglomerating investment 'partners' like venture funds, banks, corporates and selects 'finalists' for investments via a rigorous process to see if they can meet a 'challenge' the organisation sets.
Demonstrating global VC's appetite for Australian agtech, Friedberg's FoodShot APAC is backed by AgriFutures as a founding partner and the likes of CSIRO, Cicada Innovations, The University of Queensland, Tenacious Ventures, Main Sequence and more.
Friedberg's goal with FoodShot APAC - the first regional branch of his organisation - is to discover a startup that will be able to secure the future of food.
"We believe that the Asia Pacific region, with its unique innovation DNA, its embedded science and technology thought leadership, and its emerging startup and venture ecosystem will be the home of some of the defining companies and venture funds in the next decade," Friedberg told evokeAG.
"We want to be a part of it."
Australian investors ready to take local agtech global
Co-founder and managing partner of Tenacious Ventures, Matthew Pryor, is one of many taking part in the agtech revolution, having previously been the co-founder of Observant - a world leader in providing in-field hardware and cloud based applications for precision farm water management. He would eventually sell this company to Indian multinational Jain Irrigation Systems in 2017 for an undisclosed amount.
He was also the founding chair of Rocket Seeder, a food an agriculture innovation accelerator, and was the founding chair of the Federal Government's Agriculture 4.0 Task Force, an organisation tasked with developing the future of agriculture in Australia.
Tenacious, one of FoodShot APAC's partners, is a backer of early-stage startups in the agrifood system. Its portfolio is as varied as the multitudinous grape varietals found in a wine region and includes the likes of waste management system developer Goterra, autonomous robotic farming solution SwarmFarm Robotics, food tech Vow Food and advanced electrochemical technology developer Jupiter Ionics.
The organisation launched its first agrifoodtech fund at evokeAG in 2020 and raised $35 million to support the sector. The company is now in the process of raising its second round, with a target of $70 million - a pile of cash that Pryor told Business News Australia will 'scale up the existing formula' to continue investing in Aussie agtech.
"What we're confident about is early-stage, and we're confident about being an impact investor in agrifood innovation," Pryor said.
"As an impact investor - a non-concessional impact investor - we think about investing not so much in terms of technology categories but what we call impact pathways."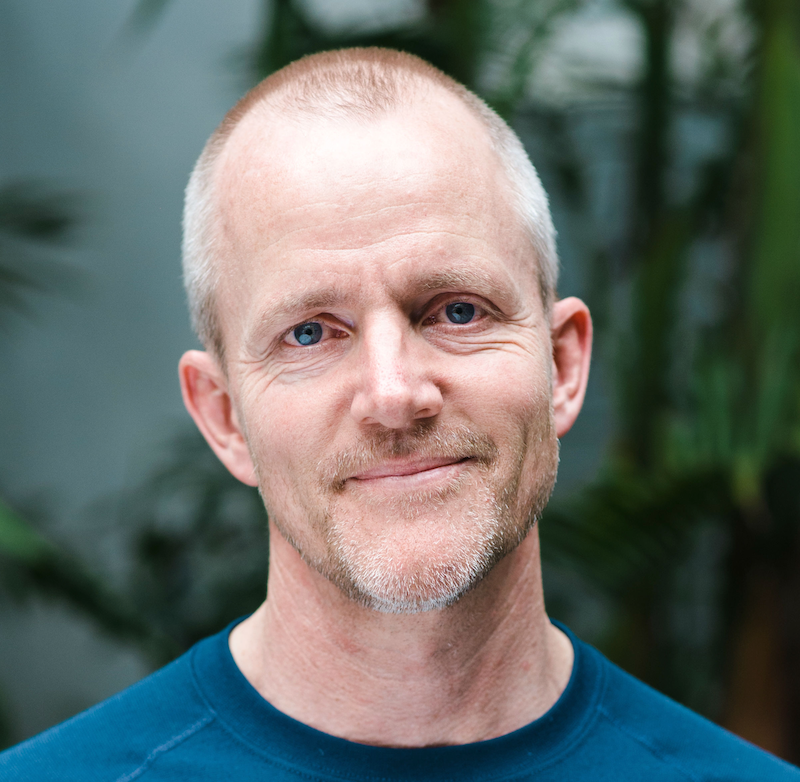 Pryor said he was excited about the future of agtech and agrifood spaces - noting it was a culmination of many years' work he'd done to support the space.
"We have spent three decades investing in a very effective innovation engine for agriculture," Pryor said.
"When you look all around the world and see all these places with big challenges around the production of healthy, nutritious, affordable food, it's pretty easy to get excited about that as something that we can do really well here in Australia."
One company in Tenacious Ventures' portfolio SwarmFarm Robotics is generating substantial buzz.
Co-founded by husband & wife duo Andrew and Jocie Bate, the company has developed a platform called SwarmBot and an operating system network SwarmConect that enables developers to create an array of applications for users of the autonomous platform.
The resulting product is autonomous vehicles that can do their thing on the farm 24 hours a day - without the need for a driver - freeing up farmers to reconnect with the land and focus on improvements rather than driving tractors day-in day-out.
SwarmFarm locked in a $12 million Series A funding round just prior to evokeAG led by Canadian venture fund Conexus Ventures' agtech vehicle Emmertech and supported by Tribe Global, Access Capital, GrainInnovate, the Grains Research and Development Corporation (GRDC) and Tenacious Ventures.
"As an ag-robotic company I guess we've really punched above our weight for five years. We're a ten year old company now, and we started in robotics before you could buy a drone on your way home from Harvey Norman," SwarmFarm co-founder Andrew Bate told Business News Australia.
"This raise now gives us the legs to really take what we're doing global, and also deliver more and more of this technology into the hands of farmers.
"That's pretty important to me, because I want to see this technology get to more farmers."
Andrew, who studied agronomy at University of Queensland and ran his own family farm for some time, said his technology was being adopted by farmers who want to spend more time actually working with the land.
"If you're using best-practice machinery now, you're a machinery operator - you're in a paddock, driving a tractor, probably looking at Facebook all day and trying to stay awake. You aren't really being farmer - you're in air conditioned comfort with touch screens all around you and you just have to monitor the machine," he said.
"Flip that to autonomy, all of a sudden you've got engaged people with dirt on their boots out in the fields and actually looking at soil health and the nutrition of crops - all the things that farmers should do rather than being a machinery operator.
"It gives farmers more opportunities to be engaged in the farming system and the crop. All of a sudden we're going to get more professional farmers that can spend more time managing and nurturing their crop ultimately."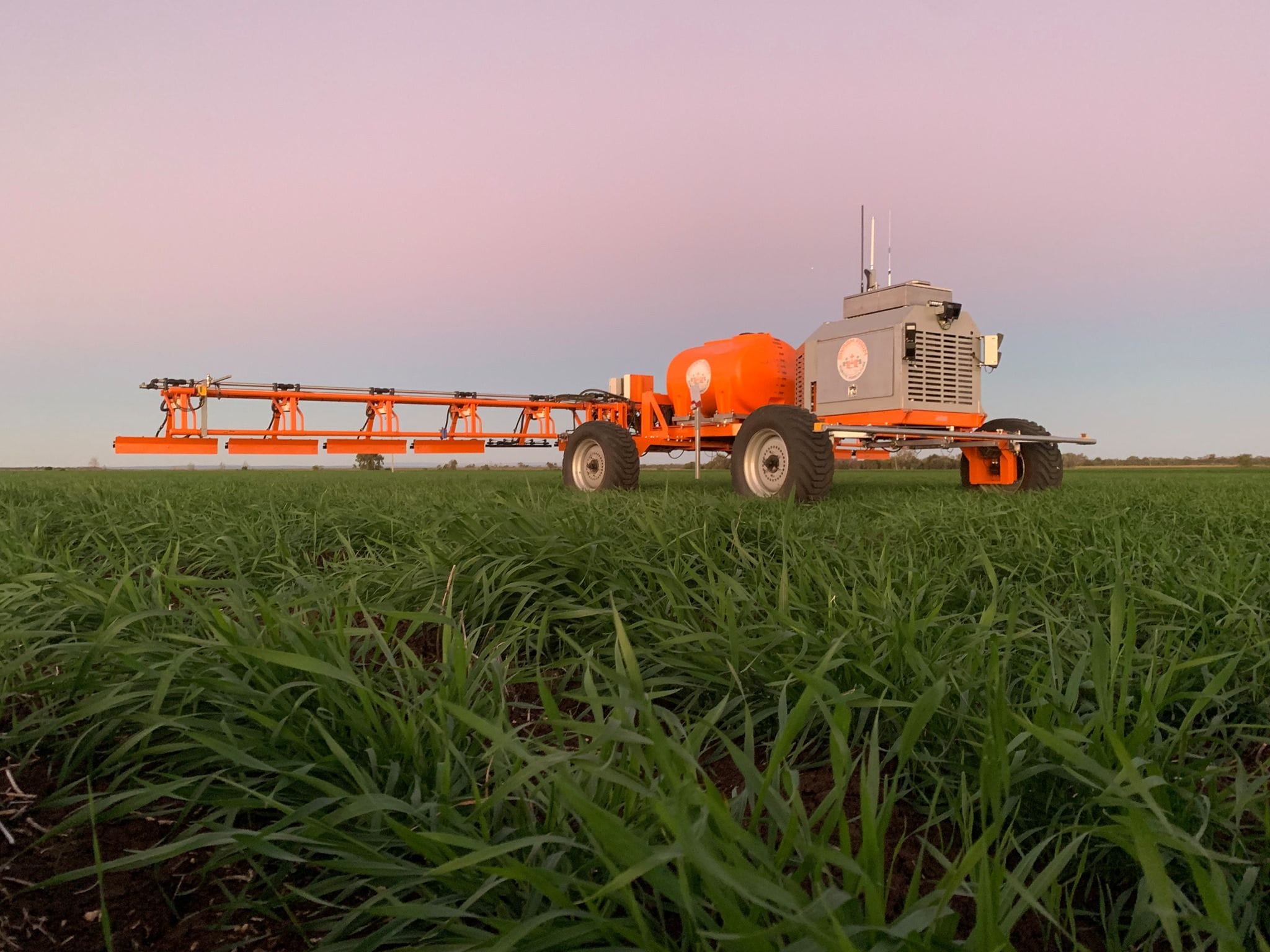 Jocie Bate added that the technology would also empower younger people to take an interest in farming and build a new generation of agtech experts.
"If we can get kids thinking differently about the practices that we do in the field it'll actually be the next generation that makes the practice change," she said.
"The next generation will actually rethink about the tools we can use in farming. They'll be the step change to what we can put on board our machines, which is quite exciting."
With the $12 million locked away, Andrew said he had noticed a big change in the attention agtech is receiving from VC in Australia.
"When we first started ten years ago there was VC in Sydney and Melbourne, there was fintech and e-commerce and things like that, but agtech deals as a category didn't exist - it's still pretty new," he said.
"Now we've got fantastic agtech investors that are dedicated to it and understand the industry. There was an aversion away from manufacturing and hardware even five years ago, and I think through COVID they've realised we actually can build great, world-class stuff that we can export to the world."
Growing green shoots, but still lagging behind
While Australian agtech startups are now receiving greater amounts of VC backing, more can still be done to support them according to Adam Anders, the managing partner of Netherlands-based impact investor Anterra Capital.
Anterra recently closed a US$260 million fund which will invest in entrepreneurs developing biotech and digital solutions across the agrifoodtech value chain including in agricultural fintech, crop science, animal health and consumer technology.
Anders, who is based in Amsterdam but grew up in Freeling, a small town about 60km north of Adelaide, told Business News Australia there was plenty of opportunity still for players in the agtech space, but that VC needed to catch up not just in this specific sector but universally.
"Venture capital activity in Australia is behind the rest of the world generally," he said, "and therefore, we're a bit behind in food and agtech.
"If you're specifically talking about Australia's strength in food and agtech - that's quite strong because we had to immediately adapt a farming system that came from Europe and was inappropriately just slapped on here. We've been a very innovative bunch. We're also operating in arid conditions - so we have a real competitive advantage when it comes to climate adaptive agriculture.
"But we're miles behind in maturity in VC, but with a really clear competitive advantage in agtech."
The managing partner attributed this lack of support to the broader ecosystem not prioritising technology and innovation.
"We've structurally ended up deprioritising venture capital as an endeavour in Australia, and that is across the board," he said.
"I think if it were to pop anywhere in particular I would suspect it's going to pop in food and agtech, because we're the rightful owners of a piece of that - we've got the research institutes hugely reliant on agriculture.
"I hope this is an area where Australia says, 'if we're going to own a value added area we will own food and agtech'."
Tenacious Ventures' Pryor added there were opportunities for agtech to take advantage of mature sectors like fintech and technology more broadly, which have had millions pumped into them over the last few years by VC firms.
"There are ways we can leverage investments that have gone elsewhere - that would absolutely be true of fintech," Pryor said.
"Agriculture and sustainability may actually also be the killer app for crypto - not because any of the previous stuff was a good or a bad purpose - but it actually solves a bunch of things in agrifood extremely well in useful ways.
"We have believed for a long time that Australia can be world class in this area, and it feels like it's becoming more and more true every day."
Get our daily business news
Sign up to our free email news updates.
Help us deliver quality journalism to you.
As a free and independent news site providing daily updates
during a period of unprecedented challenges for businesses everywhere
we call on your support