GROWING the Gold Coast's corporate culture and increasing job opportunities in the city are priorities for these future city leaders.
Hailing from different backgrounds, with different experience, they all have one thing in common they want to see the Gold Coast flourish as a world-class business destination.
Business News Australia profiled six young local men and women who are smart, ambitious and in the fast lane to success.
All of the determined individuals listed below were finalists in the Young Professional of the Year category of the 2015 Gold Coast Young Entrepreneur of the Year Awards.
Sponsored by Young Professionals Gold Coast, an organisation dedicated to motivating and inspiring future movers and shakers, the top gong went to Maggie Zhang.
Maggie Zhang, 28, Greater China Business Development Manager - JLF Group of Companies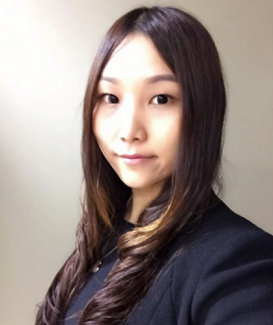 IN 2013 Maggie Zhang was headhunted by JLF Group of Companies CEO John Fitzgerald to expand his Australian operations into China.
With a brief to source and vet potential partners in China, to help people build wealth through property investment, Zhang conducted a number of successful negotiations.
Since then, Zhang has built a team and forged a successful business venture with Chinese partners, leading to annual turnover of more than $60 million a year.
Zhang is also on a mission to forge the Gold Coast as a leading destination for Chinese tourism.
More than 100 million Chinese tourists travel abroad each year, with this number set to double before 2020.
Zhang says it is disappointing that the Gold Coast, the tourism capital of Australia, only attracts less than 1 per cent of those travellers.
"I think the key phrase for all Young Professionals is 'embrace China'," says Zhang.
"Chinese are good people who provide great opportunities to Gold Coast through investment, tourism and education. I see the Gold Coast being number one for Chinese tourism and education."
To improve its prospects, Zhang says the Gold Coast needs to create a strong identity that is not reliant on tourism.
"The biggest challenge we face on the Gold Coast is establishing our identity," says Zhang.
"We have expanded past the 'theme park capital of Australia' and that is so exciting, but we need an identity that will set us apart from everyone else.
"We need to work hard to promote the Gold Coast as a secure investment region underpinned by our commitment to tourism growth and education, and with institutional banking support."
Amanda Williams, 31, Manager Gaven Electoral Office - Queensland Parliamentary Service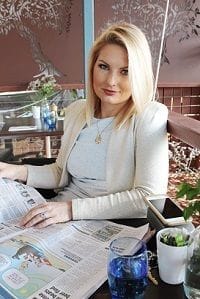 AMANDA Williams is proving to be a woman of influence in the political arena, having executed successful media and communication campaigns for both federal and state politicians.
The young professional has spent the last three and a half years travelling to Parliament House Canberra while working as a media advisor for Karen Andrew MP and Bert van Manen MP, assisting with legislation analysis and media relations.
She now works in the office of Sid Cramp MP, Member for Gaven, where she advises on political campaign strategies and tactics to help him secure a favourable position for re-election.
Williams says she is grateful for the opportunity to live and work on the Gold Coast, but she says those opportunities are rare.
"You only have to see the flow of traffic heading north on the M1 during the working week to see how many Gold Coast professionals commute away from our city for work," says Williams.
"I believe the Gold Coast can grow its corporate culture and provide more jobs for local professionals but we have to ensure we are putting the pressure on our city leaders to attract and drive investment into our region.
"Additionally, professionals, government representatives and community leaders alike should be campaigning for the decentralisation of the public service from the Brisbane CBD to provide more opportunities on the Gold Coast."
Offering advice to young professionals starting a career, Williams says 'pick your boss, not your job'.
"You will save so much time having a great mentor who believes in you and provides you with the opportunities to grow and excel in your career," she says.
James Ledgerwood, 30, Residential Real Estate Agent - McGrath Estate Agents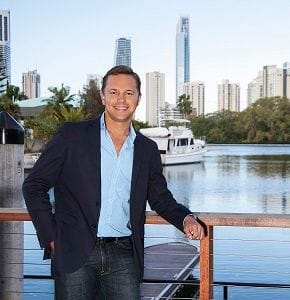 HE IS behind the sale of some of the Gold Coast's most prestigious properties, including a record $9.8 million achieved for a Southport home on the Nerang River.
James Ledgerwood is fast establishing a big name for himself in the real estate industry, recently being recognised in the top 10 agents within McGrath Estate Agents in Queensland.
With a love and passion for the city, Ledgerwood says in order to grow the corporate culture and encourage more job opportunities for those wanting to work in the city, the Gold Coast needs to realise its potential.
"We need to work towards retaining the talent coming out of our universities, which are some of the best in the country," says Ledgerwood. "Also we need to attract large Australian and international firms to base themselves here for the long term."
He says that while the city is focussed on the 2018 Commonwealth Games, it needs to look beyond the 10-day event.
"We need to ensure that the infrastructure legacy left by the 2018 Commonwealth Games is one that leaves our city with new opportunities into the future both from an economic and liveability stand point," he says.
Philip Taylor, 34, Director - Sol Cleanse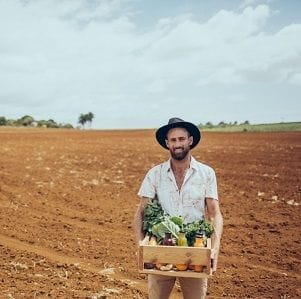 HIS background might be in architecture, but Philip Taylor is proving that a change in career and industry can be just what a professional needs.
After working for large architectural firms in London, Sydney and Byron Bay where Taylor designed, built and project managed a bunch of homes and subdivisions, he is now extending his project management skills to Sol Cleanse.
As the director of the company, Taylor is responsible for organising, managing and further establishing the wholesale branch of the juicing company, and has helped build turnover for the wholesale arm of the business to around $40,000 per month.
Although there has been plenty of discussion around diversifying the Gold Coast economy, Taylor says to ensure the future prosperity of the city, it should stick to what it does best.
"Maintaining the Gold Coast's corporate structure begins with the focus at tertiary level," says Taylor.
"For both trades and business education, this area already has the lifestyle to provide the foundation needed with people. Now it just needs to maintain and create the opportunities.
"I see constant growth around the city, yet the sustainability of these ventures also needs to be measured in longevity. Focus on what this city does best and do it well - tourism."
Emily Georgopoulos, 24, Physiotherapist - Pogo Physio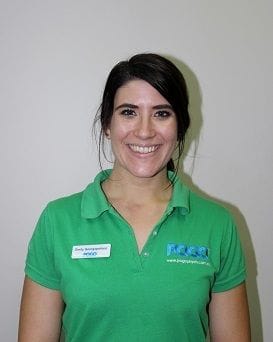 EMILY Georgopoulos has managed to turn a role in administration into a thriving career in physiotherapy.
Georgopoulos started her career working on the front desk, but with a determination to fulfil her dreams, she now works as a top physio and clinical pilates instructor at Gold Coast-headquartered Pogo Physio.
She says the ultimate aim is to specialise in women, whether assisting pregnant females with exercise or assisting someone recovering from breast cancer.
"Sometimes being a young person and having older clients who doubt your knowledge due to your age can be quite challenging," says Georgopoulos.
"It has been a great learning opportunity as how to phrase things and show my knowledge and therefore gain trust."
Looking to the future, Georgopoulos says the city is set to face a few challenges, with the population expected to double in the next 35 years.
"I think some of the biggest challenges the Gold Coast will face over the next five years is residential capacity for everyone moving to the Gold Coast for work, especially with the upcoming Commonwealth Games, and for public transport to service more areas," she says.
"I think extending the tram line to meet with a train station and increasing car parking so people can park somewhere and then catch the train/tram/bus will really encourage people to utilise public transport and reduce traffic and our carbon footprint as a city."
Matthew Taulke-Johnson, 34, Senior Web Developer - iOnline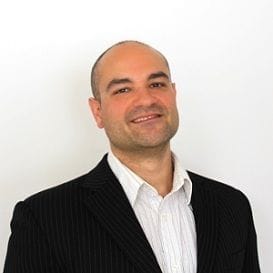 MATTHEW Taulke-Johnson says the city needs to establish itself as a hub for tech startups, if it wants to grow as a worldly city.
"I believe more work can be done by the community to promote the Gold Coast as a hub of innovation through attracting tech startups," he says.
"Making the Gold Coast an attractive proposition for tech startups will bring with it more job opportunities and a modern technical focused culture which the Gold Coast needs."
As a web developer at iOnline, Taulke-Johnson has worked with big names, including Baskin Robbins, to deliverer digital solutions.
Through his job, he has seen the impact of the lack of high speed internet and says this has an impact on investment on the Gold Coast.
"Many companies and tech startups will choose not to settle their offices on the Gold Coast simply due to the lack of reliable high speed broadband, and will choose to migrate to larger cities such as Brisbane, Melbourne and Sydney."
Get our daily business news
Sign up to our free email news updates.
Help us deliver quality journalism to you.
As a free and independent news site providing daily updates
during a period of unprecedented challenges for businesses everywhere
we call on your support