AN accommodation app capitalising on increasingly on-demand consumer tastes by connecting savvy "staycationers" with empty hotel beds has arrived in Brisbane.
Mobile-only platform HotelTonight allows hotels to maximise occupancy and entice guests by slashing room rates up to 50 per cent for last-minute stays or up to a week in advance.
Developed in San Francisco in 2010, the app is available across thousands of destinations and boasts more than 14 million downloads worldwide.
The app has shifted focus to the Asia Pacific market, after launching in Sydney and Melbourne in June followed by Brisbane and Adelaide today.
HotelTonight favours quality over quantity, choosing to partner with brands ranked in the top 20 per cent of customer satisfaction rankings.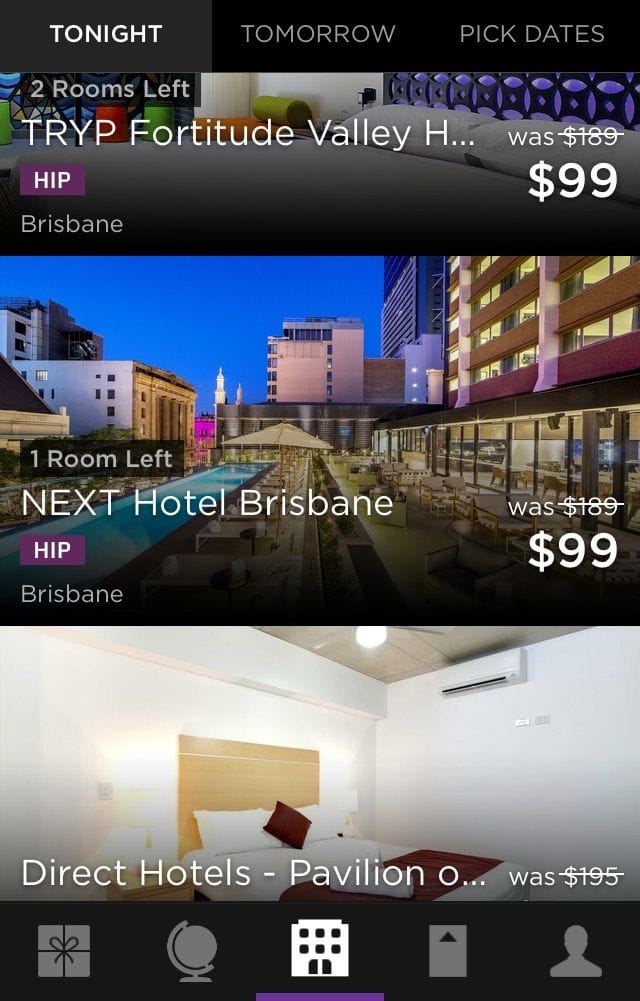 A diverse range of hotels has been selected and categorised as basic, solid, hip and luxe. Emporium Hotel, TRYP Fortitude Valley, Watermark Hotel and NEXT Hotel all feature.
HotelTonight regional director for Asia Pacific Stefan Cordiner says he has high expectations for engagement in Brisbane.
"It's been phenomenal in Australia, by far the most successful launch of any destination," Cordiner says.
"We've had over 100,000 downloads in eight weeks which is incredible, well beyond what our targets were.
"I expect Brisbane will be one of our hotspots. There's a lot of domestic travel through Brisbane."
An out-of-the-box approach to marketing has contributed to the app's success in Australia, with HotelTonight deploying a pop-up suite constructed from a shipping container.
Users can snap up the portable hotel room and spend the night in unique locations across the country, such as a vineyard overlooking the Yarra Valley.
Social media has also played a key role, with a broad network of influencers sharing the app with thousands of followers.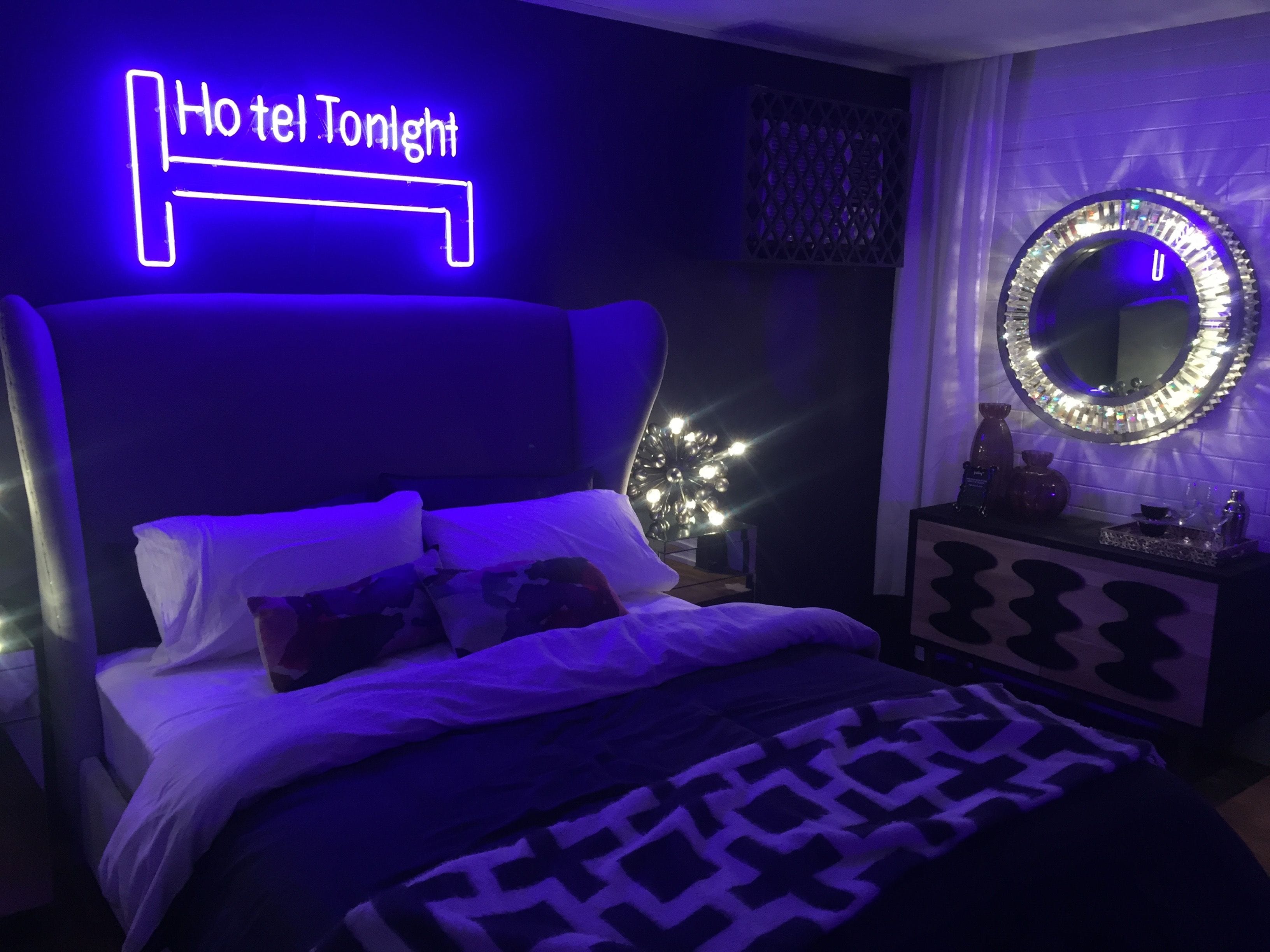 "I'm not a big believer in traditional marketing, so we don't do paid advertising, sponsorship or things like that," Cordiner says.
"We've spent a lot of our marketing budget in building the suite because I believe that if you do something well and focus on the little things, it will amplify itself.
"The way we do marketing embodies our brand. We do things differently and we are here to shake things up.
"Traditional online travel agencies (OTAs) compete directly against the hotel's website for bookings and that's something we don't believe is a win-win model.
"We're definitely not friends with the OTA industry. We're here to disrupt the way things are done across the board - in our marketing as well as operating model."
"We're definitely not friends with the OTA industry."
The use of technology has given HotelTonight a competitive edge, as the app utilises geotagging to determine a user's location to present nearby options. A GeoRates tool offers even bigger discounts for users within close proximity to a hotel.
The app initially gained traction in the corporate travel industry, with professionals searching for accommodation during last-minute business trips or flight cancellations. The market has since grown to cater for domestic travel, from romantic mini-breaks, family emergencies to revelers looking for a place to crash after a night on the town.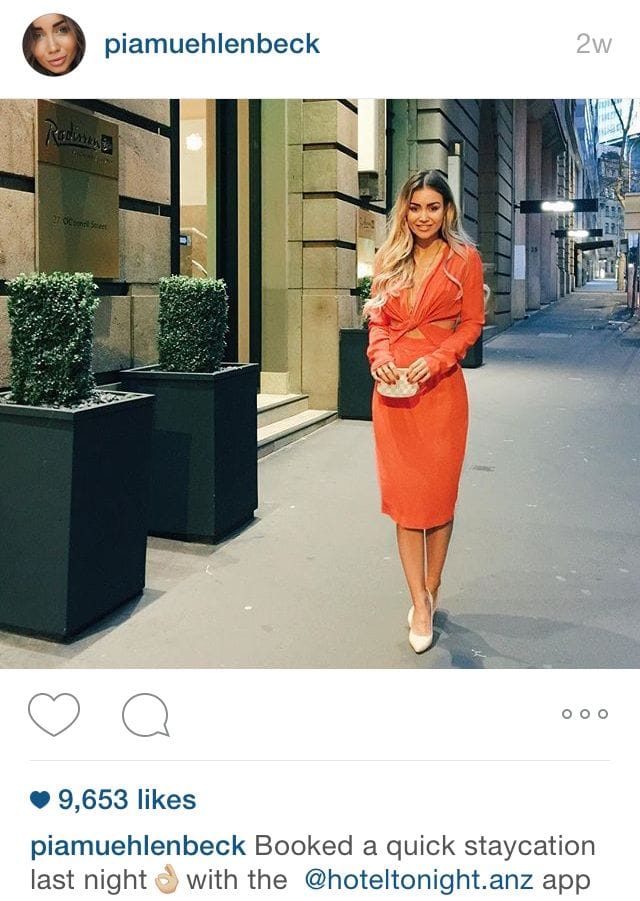 Cordiner says engagement usually starts on an as-needed basis, but quickly converts into a case of wanting.
"I think in general we're moving towards a much more on-demand society. The ability to not have to plan everything so far in advance is appealing," he says.
"Uber was one of the companies that paved the way. If you told us five years ago that we wouldn't be booking a taxi to the airport the night before, instead requesting it five minutes before we need it, everyone would say you're mad.
"But now it has become accepted and it's the same for hotel bookings."
HotelTonight aims to crack the heavily leisure-focused market of the Gold Coast next, with plans to launch in the next few months.
Convenience will be the biggest drawcard Cordiner says, with just three taps and a swipe securing a bargain compared to hours of searching for deals online.
"Our mantra of 'plan less, live more' is really what's driving the company," he says.
"It's the same as transitioning from taxis to Uber. Once you do it it's really hard to envision going back to the old way of booking hotels."
Get our daily business news
Sign up to our free email news updates.
Help us deliver quality journalism to you.
As a free and independent news site providing daily updates
during a period of unprecedented challenges for businesses everywhere
we call on your support