Capital raising in Australia is on the cusp of a new era, one defined by the rise of crowd-sourced funding (CSF).
Last week, ASIC gave the green light for CSF intermediaries to begin providing financial services to growing businesses which are seeking to raise capital from investors.
The new regime is designed to provide start-ups and small to medium sized companies with a new means to access capital, subject to fewer regulatory requirements than other forms of public fundraising.
ASIC's licensing of CSF intermediaries has been dubbed a "watershed moment" for the industry and effectively the "first time that small businesses are able to offer their shares directly to investors" using social media as the advertising engine.
Birchal, a company led by co-founders Alan Crabbe and Matt Vitale, is among the newly-licensed pioneers in the CSF space.
Now the red tape has been cut, Birchal is slated to work with several fast-growing and emerging brands including Sample Brew, Greenco Water, Oscar Razor and Black Hops brewery to raise capital in 2018.
Vitale believes that retail and consumer businesses, like the ones he currently engages, are primed for the CSF offering.
Business News Australia caught up with Vitale to find out about the CSF industry, the origins of Birchal and how entrepreneurs can benefit from Australia's newest capital raising trend.
---
Yourself and Alan; what are your backgrounds and how did Birchal first come about?
Alan founded Pozible in 2010, which is the Asia-Pacific's largest reward based crowdfunding platform. It's been a very strong brand in the Australian market and Birchal equity crowdfunding has really evolved quite naturally from the Pozible business.
We've got a lot of businesses who have had great success on the Pozible platform and have now reached the next stage of their business development and want to offer shares to investors in a similar way.
In terms of my background, I'm a lawyer. I worked in private practice at firms for several years, most recently at Ashurst. I also worked at ANZ for a little while, but I've always been entrepreneurial and looking for something a bit more.
Alan and I started working together a couple of years ago. We had intended to be trading and hosting offers much sooner than this, but we are happy to be where we are now. It's given us a good opportunity to build our pipeline and now we have a lot of good businesses that are ready and wanting to raise quite quickly.
Talk me through the Birchal business model, how does it all work?
Our platform is a little bit different in the sense that we're quite company focused. It's a social network for brands to engage with and grow their audience.
Equity crowdfunding is a part of that, but we use time-based campaigns. Typically, we'll get people to run an expressions of interest campaign before they run their equity crowdfunding campaign.
We have found this step is really important because you want to get as much information as possible before you go live with an offer to ensure that it's going to be successful.
It gives people an opportunity to engage with investors and see what they think. Maybe they'll also get some feedback, and it gives the issuer an opportunity to set their price using more information, rather than just having a guess or using market reference points.
We have a series of other time-based campaigns we are looking at launching, but I suppose the fundamental difference of our platform is that it's a social network as well as a crowd funding platform.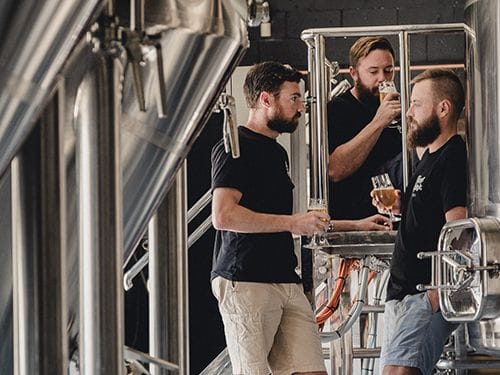 Founders of Black Hops, a Birchal client.
In your opinion, what kind of business does CSF capital raising best suit, and what are its biggest benefits?
Our view is that consumer businesses present the biggest opportunity in the early days of crowd funding.
Social media is vitally important to the success of a crowdfunding campaign, because it's all done online, and consumer businesses are a lot easier to communicate through social media to retail investors.
Those retail investors, and the ability to access them, are the real game-changers of this regime.
Accessing wholesale and sophisticated investors through brokers and things is how it worked previously but being able to market broadly to retail investors is a game-changer.
Because of that, we think consumer businesses will probably benefit the most in the early days and that has driven our focus and appetite to work with really exciting Australian consumer brands.
I think over time as investors become more comfortable with equity crowd funding, other types of businesses will be able to use the platform with success as well.
Of the businesses you are currently working with, which campaigns are the real standouts?
Obviously we are really excited to work with Sample Brew. They have a great following here in Melbourne. That's what we find as well, these kinds of companies engage their own audience.
Never before have people had an organised and clear system to marshal support from their fans.
Greenco Water is another amazing Australian invention and they also do a lot of work with foreign aid organisations. Their business is very exciting but also impactful.
Oscar Razor is another one. It's a subscription based shaving system similar to Dollar Shave Club which has achieved amazing success in the US.
But in truth we are really excited about all of the companies we work with.
Why should businesses choose crowd funding in this day and age, rather than other capital raising avenues?
I think because there is really nothing to lose for a business to go through equity crowd funding.
What we've found is that through marketing to retail investors, you are also showing wholesale and sophisticated investors that you are open for investment.
Certainly, we've seen through the expression of interest phase that wholesale and sophisticated investors still want to look at these opportunities as well.
It's complimentary. It's not as though you are going through equity crowdfunding to the exclusion of other types of capital raising. We expect that business will find that they have become better businesses by going through this process.
It gives you a great opportunity to look at your business, and as with any capital raising you need to tidy up your affairs to make yourself investable. The additional benefit of ECF it's a great marketing exercise to grow your audience.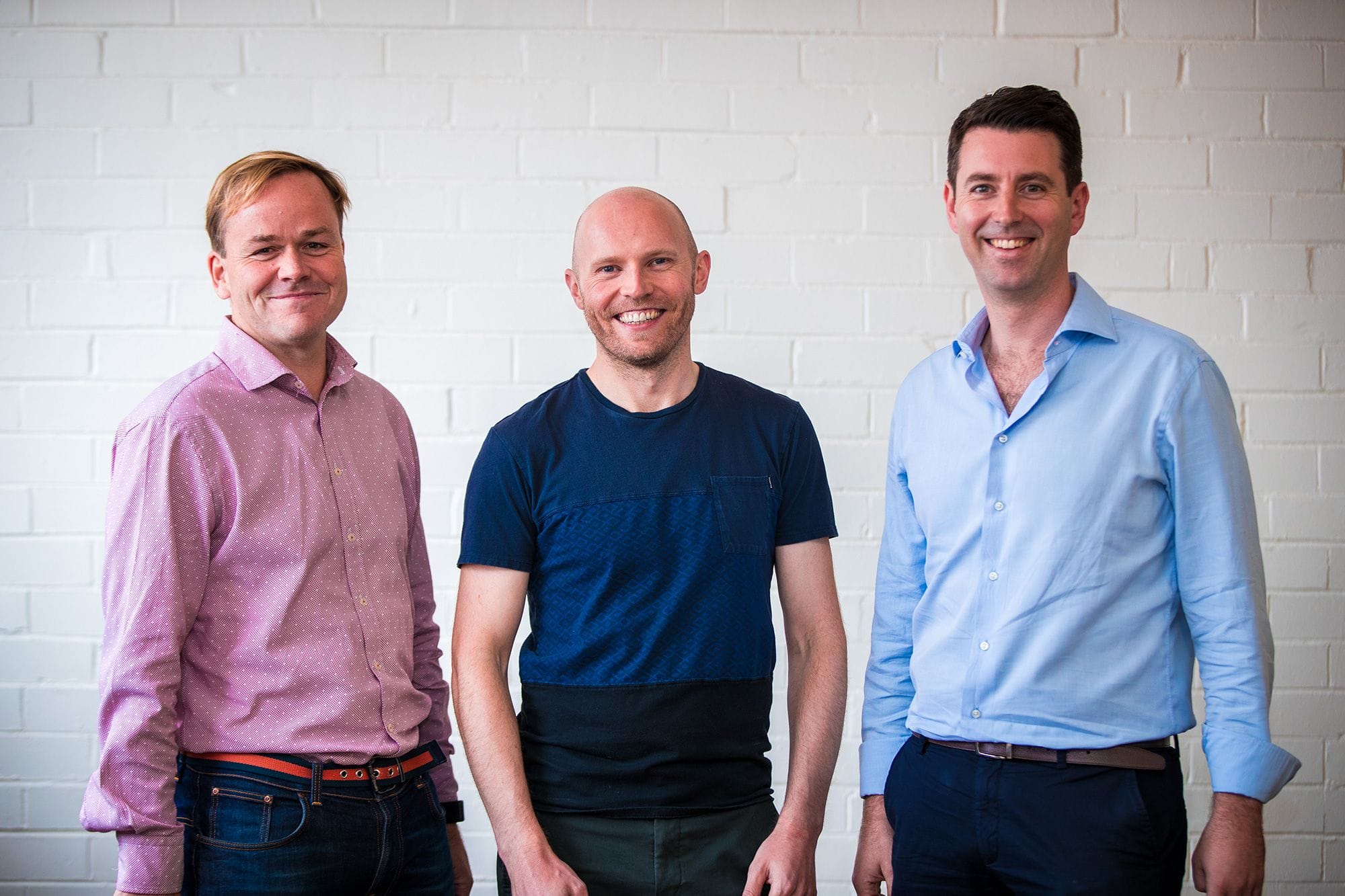 L-R: Birchal team Adam Vise, Alan Crabbe and Matt Vitale
What are the biggest things to consider before you enlist your business in a crowdfunding opportunity?
Firstly, refine your message and make sure you have clear plan to market your offer.
It's really important to have some investment locked up before you go live with your offer. What we've seen is that early traction is crucial to the success of the campaign.
Equity crowdfunding will help, but there is still that traditional capital raising work that needs to be done and just engaging with investors and really communicating regularly and often.
Also, being as transparent as possible through the process. What we find is that people are genuinely interested in these businesses and want to see them succeed.
The reason why they are interested is because there is something about the business that they like, and they want it to do well. The businesses that are most successful are the ones that are able to be transparent, and actively engage with their community in that way.
On the flipside, what's your best advice to an investor before they engage in a business through equity crowd funding?
Making investments into startup and early stage businesses is synonymous with risk so always consider your own circumstances and the offer document before you make an investment.
The second piece of advice is that these are medium term investments, so unlike investing in a listed security that you can get out of if your circumstances change, these investments will typically be 3-5 years and will be stated in the offer document.
Also look at what is the exit strategy of the issuer, because that is the only way that an investor will be able to realise their investment.
They are the most important things, but another is to have fun with it. Find businesses that have the potential for a return, but will also align with an interest you have as well.
Never miss a news update, subscribe here. Follow us on Facebook, LinkedIn, Instagram and Twitter.
Business News Australia
Get our daily business news
Sign up to our free email news updates.
Help us deliver quality journalism to you.
As a free and independent news site providing daily updates
during a period of unprecedented challenges for businesses everywhere
we call on your support