If Ray White's latest auction campaign is any indication, demand for Gold Coast properties is booming.
According to the Surfers Paradise arm of Ray White, the group's latest event was its most successful in its 29-year history.
Tens of millions of dollars' worth of property were sold in a sales drive held at Royal Pines over the weekend, with the event hailed by Ray White Surfers Paradise (RWSP) CEO Andrew Bell (pictured) as "the best ever".
"The Gold Coast is in a golden era. It's quite unbelievable to think where we have come from in just a few months," Bell said.
"Local and interstate buyers have come out in force today to reinforce the fact that the post COVID environment is ushering in a golden era for the Gold Coast.
"People have accelerated their decision making when it comes to buying property they want to be on the Gold Coast in some way shape or form, whether as owner occupiers or investors. This was clearly reflected today based on the record turnout, the robust nature of bidding and the strength of sales."
During the event, more than $35 million worth of properties had sold, reflecting a clearance rate of 79 per cent.
The priciest sale of the day was 44 Queen Street in Southport, a 939 square metre 17-bedroom resort, which sold for $2.7 million.
In Surfers Paradise, high end apartment properties that sold included 1 'Chevron Riviera', a 3-bedroom, 3-bathroom villa for $1.2 million and floor 191 at 63 Thomas Drive for $1.81 million.
Other homes including 2 Helen Court in Broadbeach Waters sold for $1.202 million and 450 Guanaba Creek Road in Guanaba for $1.675 million.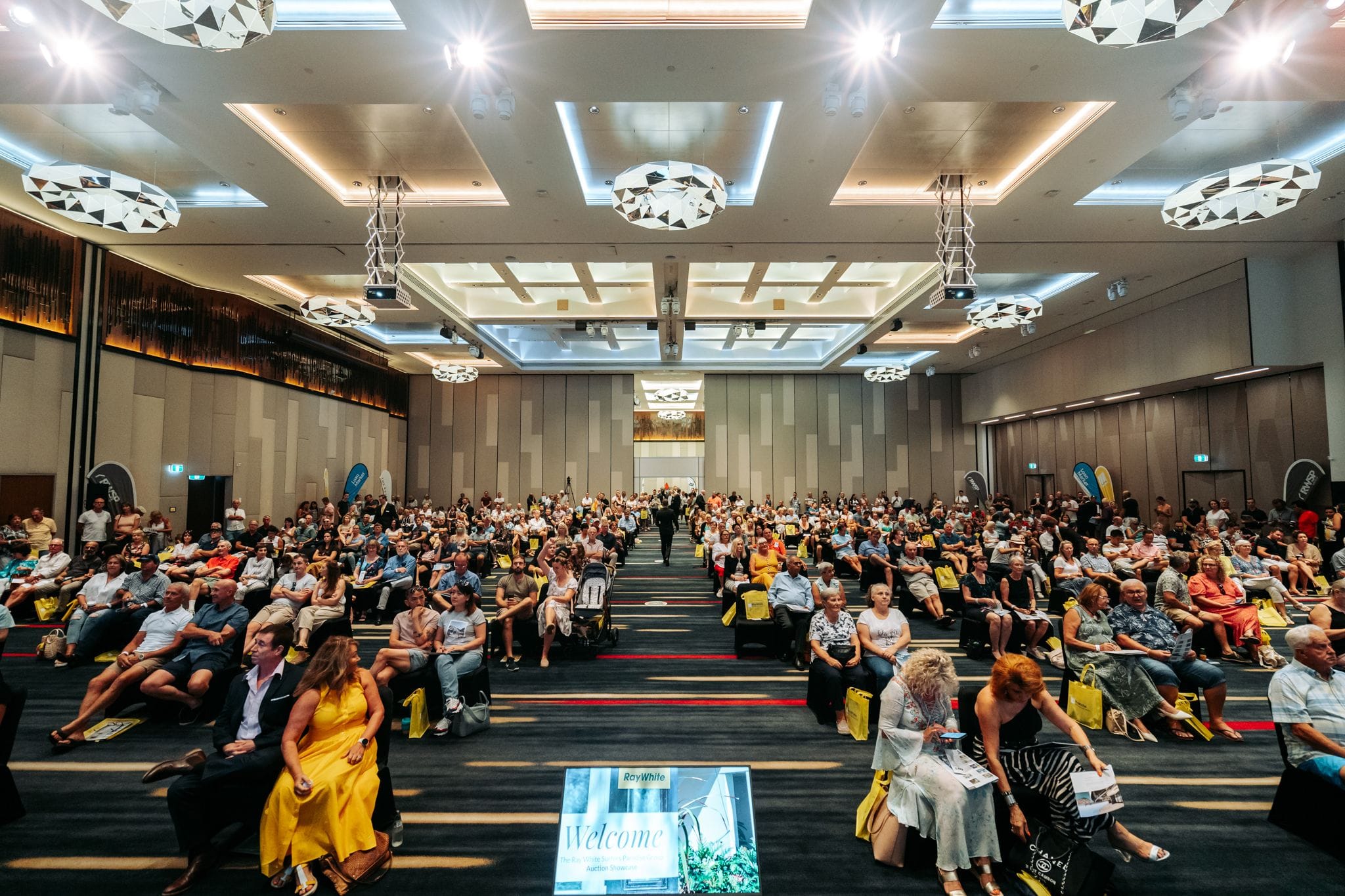 The winning bidder of 1 'Chevron Riviera', Noel Hollingworth, said he acquired the property for his retirement.
"We've been coming up here to the Gold Coast from Goulburn for years and we also have a couple of units up here, so this one is for our retirement," Hollingworth said.
"Covid-19 and the restrictions had no impact on us and it's always been in our plans to move to the Gold Coast so we're extremely happy."
"We've been looking at a number of properties but this one stood out to us and the fact it was on Chevron Island really appealed to us. We love the Gold Coast because there is plenty of action and just so much to do."
Never miss a news update, subscribe here. Follow us on Facebook, LinkedIn, Instagram and Twitter.
Business News Australia
Get our daily business news
Sign up to our free email news updates.