Music technology company Splash, which manages a music-making tool for kid-friendly social gaming platform Roblox, has raised $27 million in a bid to become a cornerstone of the emerging 'metaverse' space.
Founded by CEO Stephen Phillips in 2017, Splash's Series A was co-led by Amazon's Alexa Fund and BITKRAFT Ventures, with participation from Khosla Ventures and Australian venture investor King River Capital.
The significant capital boost will give the company muscle to take its music-making platform to the next level, not just in the world of Roblox, but priming it to become embedded in new metaverse platforms like the one Facebook announced last week.
Brisbane-based Splash uses artificial intelligence-powered tools and video games to develop new ways for users of Roblox to create, perform and interact in the social gaming world.
Currently aimed at children, Roblox's core user-base, Splash's technology empowers young people to not only compose their own music using an easy-to-use in-game plugin but to perform it to their friends and receive feedback in real time from a virtual crowd.
Players of Splash in Roblox can also craft their own 'clubs', where children can show off their creations and demonstrate their creativity by creating a dream venue.
Since 2020, Splash has amassed more than 128 million plays and averages 10 million plays per month worldwide, with more than 5.4 million people having performed live on stage in the game and 7.8 million having made music with the program.
Speaking to Business News Australia, Phillips said the company's success to date on Roblox, combined with its potential to be a major part of future metaverse projects, was the reason Amazon and BITKRAFT joined the Series A.
"This is a glimpse of what entertainment is going to look like in the metaverse," Phillips said.
"We are growing a team of musicians, technology professionals, gamers, and creatives who have joined our mission to find new and inventive ways to inspire the next generation of musicians. With over 7.8 million people who have made music in Splash, we are on track to one day host the world's must-attend virtual performances.
"We are thrilled to have incredible investors in our corner who believe in our mission to launch the next generation of superstars and become the place where millions of people perform live daily."
Director of Amazon's Alexa Fund, Paul Bernard, echoed Phillips' comments, noting the company's use of AI is going to extend online interaction beyond what is currently possible with existing social media platforms.
"Splash intersects the increasing use of artificial intelligence in new media generation with a next-gen game that enables people to express themselves beyond the constraints of social media," Bernard said.
"We're impressed with Stephen and team's ability to merge the dynamics of virtualisation, synthetics and creator tools that shrink the distance between consumers and creators."
Making the tools for the metaverse
The news of Splash's $27 million Series A comes hot on the heels of another major announcement from digital giant Facebook (now named 'Meta') about its plans to construct an immersive metaverse.
Derived from sci-fi and cyberpunk literature like Neal Stephenson's 'Snowcrash', the metaverse is a digital world wherein people can lead new lives, shop, socialise, perform, game, compete, and relax.
Meta founder Mark Zuckerberg's perspective on the post-social media metaverse is more optimistic than what dystopian fiction like Black Mirror or The Matrix might make it out to be; his new world promises unparalleled, surreal experiences that are simply impossible in the 'real world'.
These metaverse worlds are already in construction. Roblox, which Splash is part of, is a perfect example of a gaming platform turned social site, where (mostly) children gather to play games, chat, or make music and perform it using Phillips' game.
Another noteworthy example is Fortnite. Initially constructed as a Minecraft-meets-Battle Royale style video game, the Epic Games-developed world now hosts and streams massive performances from artists like Ariana Grande and Travis Scott, attended by thousands of Fortnite players and streamed online to even more via YouTube and Amazon-owned Twitch.
The concept also follows early adopters of the metaverse concept like Second Life and IMVU, which gave adults room online to craft alter-egos and live out their fantasies.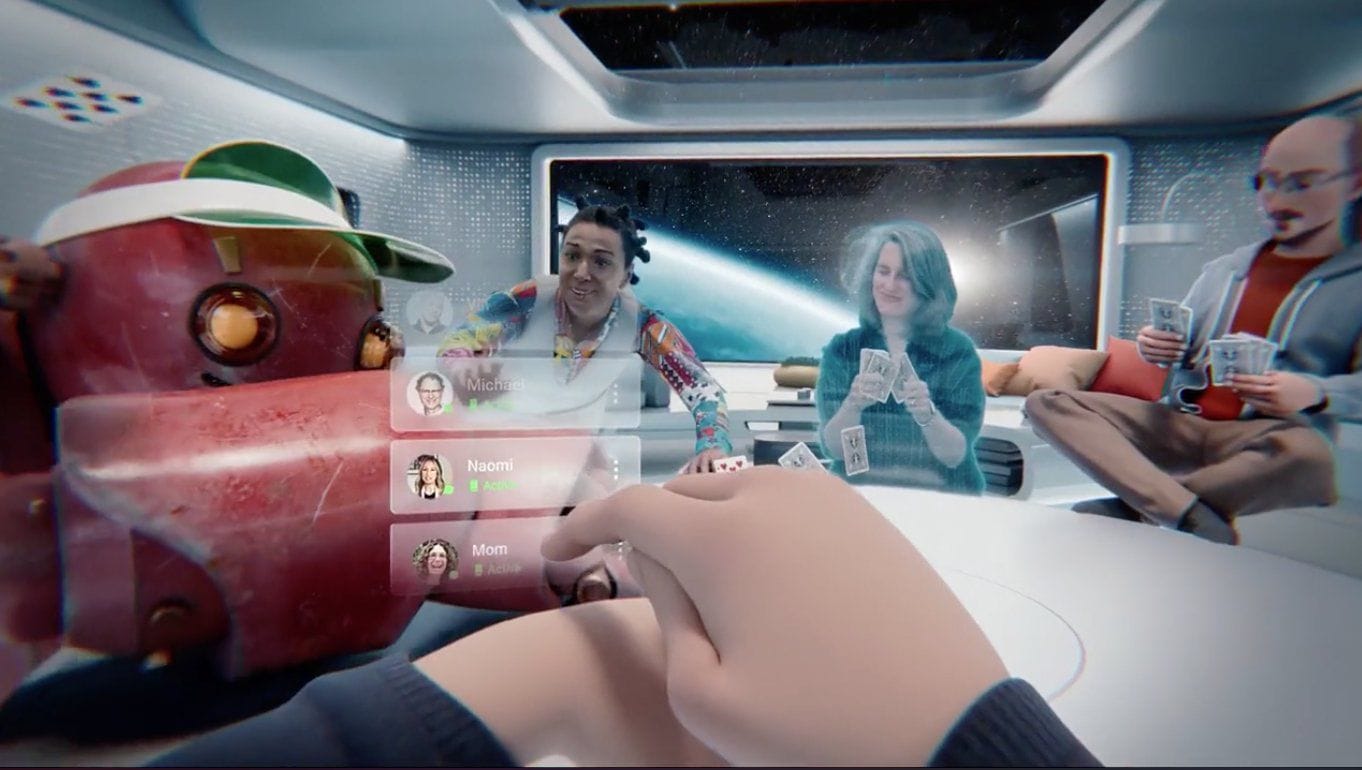 If a metaverse is to be fully formed, Phillips said most of what can be done in the real world will likely be able to be achieved online too - music making being a core part of that.
"Metaverse is the intersection of social and gaming," Phillips tells Business News Australia.
"It's Roblox in HD…imagine Fortnite but full of clubs and people performing and dancing and chilling - which isn't a stretch from where Fortnite is today. There's already people making worlds in there and people are starting to hang out there rather than just play.
"Whether it's through goggles or just through PCs or phones, that place is coming - everyone's investing in it and this idea that entertainment in there might be actually live, not just watching recordings, but people actually performing live in there is exciting to those companies."
While geared toward children, this is exactly what Phillips and his team have created - a way to make music and perform it live to an online audience.
The team's upcoming AI singing tool is also on its way, supported by the Series A, which will enable users to type in lyrics and have their avatar perform it live - something Phillips said Amazon was very interested in.
"[Amazon] are really into the machine learning tech we've done over the last three or four years - we're one of the leaders in the world in synthetic singing," Phillips said.
"The value of that is kids could type lyrics and then they can speak and their voice would sing those lyrics in a performance. They're not currently doing that in the game, but longer term we think that's a real powerful tool to unlock pop songs and creativity amongst younger people."
Making mega metaverse musicians
While a fully formed metaverse is likely still years away from fruition, it's clear that entertainment and music will be central to user and platform-generated worlds within them.
As a leader in the space in terms of building the bricks that may hold up invisible structure keeping these metaverses together, Phillips said Zuckerberg's proposed dream will take time to build, especially considering uptake of virtual reality (VR) hardware like Meta-owned Oculus has been slow.
"It will be interesting to see how much the hardware drives that experience," Phillips said.
"It's more realistic that most of the interface is going to be desktop and mobile for a long time - the full immersive experience…there's many users that don't need that.
"The VR and AR (augmented reality) stuff seems even harder. It seems to put a really high bar on the hardware to keep up when I think Roblox shows that the kids will engage even at low-res."
Even though the metaverse of the future dreamed up by Zuckerberg may be far off, the beta-metaverse of now shows no signs of slowing down.
With $27 million in the tank, Phillips said Splash is going to focus on three key things: improving its instruments, giving artists tools to manage their fans, and monetisation for artists.
With these three things in place, which will give users the ability to play in bands live on Roblox, create digital merchandise for fans that inhabit the Roblox metaverse and allow artists to make money from songs composed using Splash, Phillips said he would not be surprised if a major pop star emerged from his game.
There is already a virtual influencer that has emerged from Splash called Kai. The character, made by Splash, is a source of inspiration for the game's community and her title track "Breathe Again" has had more than 1.8 million views to date.
"It feels funny at this moment to think that a real star could emerge from that community - that a game could become a job," Phillips said.
"I'm sure it was funny before TikTok had it and before YouTube became a big thing, but now it's perfectly acceptable to be a YouTuber or to be a TikTok star.
"Our ambition is that over the next few years there'll be kids for whom it'll be legitimate to be a Splash star and performing. That's something they can do."
Help us deliver quality journalism to you.
As a free and independent news site providing daily updates
during a period of unprecedented challenges for businesses everywhere
we call on your support