PROPERTY developer and industry spokesman Stephen Harrison says the Gold Coast needs to continually reinvent itself if it wants to play on a world stage.
The founder of Harrison Development Group says the city would benefit from a Kuranda Skyrail or a Gold Coast museum, highlighting that social infrastructure makes a huge difference to the evolution of a city.
"Look at what MONA has done for Hobart or the Guggenheim has done for Bilbao in Spain," says Harrison (pictured below).
Harrison founded the Harrison Development Group in 2013 and is responsible for the delivery of a number of signature projects in Queensland including Flinders New Town at Undullah - a $2 billion, 15,000 lot, 3919ha master planned community being developed by the Pacific International Group at Greater Flagstone.
Harrison, who is also the vice-president of UDIA Queensland, talks to Business News Australia about the Gold Coast property market and calls on industry leaders to collectively implement a strategy to maintain the city's momentum around investment and infrastructure.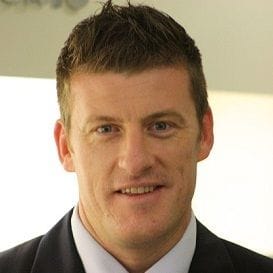 He also talks about the importance of diversifying the Gold Coast economy and particularly makes note of the importance of retaining the intellectual capital of students graduating from Gold Coast universities.
What have been some of your biggest professional achievements?
Being involved in the creation of a new town called Flinders at Greater Flagstone, as well as winning national awards for the Genesis project at Coomera. Not many people know, but on a voluntary basis I also spent four years advocating for stage two of the Gold Coast light rail and it was extremely rewarding to see all levels of government finally agreeing to fund the project to enable its completion in time for the Gold Coast 2018 Commonwealth Games. It will be a game changer.
What have been some of the biggest challenges of your career?
The first thing that comes to mind would be difficult local governments that don't understand what influences the marketplace. This necessitated lengthy ongoing engagement to convey the implications and, in some instances, it has taken a change in the composition of a council to enable a fresh approach to be adopted. This engagement process requires persistence, resilience and the ability not to take things personally. Over the past 25 years I've been lucky enough to achieve some truly great outcomes against significant adversity. Secondly, I'm a passionate Gold Coaster and in my industry I regularly hear people from Sydney or Brisbane making disparaging remarks about the Coast and the so-called white shoe brigade. Those times are long gone and have been replaced by a long list of industry-leading, award-winning developments and new communities. Unfortunately, this never seems to make mainstream media reports. Lastly, the GFC had a massive impact on the Gold Coast and its effects were lingering until recently. This required a change in tactic to ensure that the projects I was responsible for survived.
What leadership strengths do you possess?
I'm an optimist so I'm always trying to bring a positive attitude to work and lead by example. Having good communication skills is also ultra-important and this often means I have to stand up in front on a group of people to explain what needs to be done or discuss a solution that needs to be implemented. Lastly, I'm normally pretty good at problem solving. This is essential in my line of work and, as the owner of a small business, there is always the next challenge to resolve.
Do you have a business mantra?
I have two main mantras 'the harder you work, the luckier you get', the other is a combination of 'have confidence in your abilities' and 'always try to keep it simple'.
Who have been some of your biggest influences in business?
I've had a few great mentors in my career. David Arbon was a senior council planner on the Gold Coast and was a terrific people person. To see him in action was very rewarding. Paul Barrett and David Roberts instilled my work ethic and a 'whatever it takes' approach. I was also lucky enough to spend a lot of time with Peter Trathen who had an amazing ability to remain calm and achieve results when the world was exploding around him. He was such a good role model and a great man.
Do you believe the Gold Coast property market is strengthening?
Yes, I do. This year has started more strongly than 2015 and I think it will continue to strengthen because there is so much infrastructure being constructed around the Gold Coast and history tells us that investment follows infrastructure. Just look at the short-term results of stage one of the light rail. There has been $7 billion worth of development already completed or under way along the 13 kilometre section of rail. What's important now is to collectively implement a strategy to maintain the momentum and ensure that the 2018 Commonwealth Games is the start of a golden era for the Gold Coast.
What can the city do to improve conditions for developers on the Gold Coast?
Developers are investors and like any investor they want certainty and confidence. The Mayor's message that the city is open for business is simple and very effective. The Gold Coast must build on that and continue to streamline the development assessment and approval processes and remove unnecessary red and green tape. This needs to have all key stakeholders involved to ensure that there is real ownership of the solutions that are required.
What are some of the challenges you foresee for the Coast in 2016?
In the next couple of years, the lack of land supply will impact on the price of new land. The Coast also needs to continue to diversify its economy so that new jobs are created across a wide range of vocations. Lastly, it's important that we focus on retaining the intellectual capital of students graduating from the three world-class universities here on the Gold Coast, particularly in science, technology, engineering and maths. They could be our future leaders.
What is the Gold Coast lacking/missing?
The initial stages of the light rail are a fantastic start, but we need an efficient, fully integrated public transport network right across the Gold Coast that includes light and heavy rail, buses and park 'n' ride facilities. That will help reduce congestion on the road network. We also need to continually reinvent ourselves so another big world-class attraction like a Kuranda Skyrail or a Gold Coast museum would be terrific. This type of community and social infrastructure does make a difference and can help the city evolve. Look at what MONA has done for Hobart or the Guggenheim has done for Bilbao in Spain.
Get our daily business news
Sign up to our free email news updates.