Remote catering and hospitality service provider TCLH has today unveiled it has secured a multi-million dollar contract with the Queensland arm of multinational oil and gas company Shell.
The multi-year partnership will see Gold Coast-based TCLH provide mobile camps, camp management and catering services for Shell Queensland Gas Company's (QGC) upcoming Surat Basin drilling programs.
The deal is a coup for TCLH's husband and wife founders Craig and Lucy Johnston, who first started the business in 2015 with a mission to outdo their competitors on the service and quality fronts, and to give those working in remote locations something more than just good food and a good night's sleep.
"TCLH is proud to have secured this major contract for the business, allowing the company to continue on its growth trajectory, along with the creation of an additional 25 local jobs within the organisation," said CEO Craig Johnston, who alongside Lucy won the 2019 Gold Coast Young Entrepreneur Award in the Hospitality & Tourism category and have been finalists in the Awards every year since.
"We look forward to providing our exceptional remote hospitality services to our new client, and to be support them during such a major drilling campaign."
In February, Shell announced that its QGC business would progressively drill and connect approximately 145 new gas wells as part of its business in the Western Downs region of Queensland. The wells will connect to existing gas processing plants and will bring approximately 210 petajoules of gas to domestic and international markets over the next 15 years.
For TCLH, the Shell deal builds on advancements it has made in the mining, exploration, oil & gas, and remote & civil construction sectors over the past seven years.
The company offers labour hire services to firms such Civeo Vilages (NYSE: CVEO), Wild Desert, Discovery Parks, Toll Mining (ASX: TOL), Northern Star Resources (ASX: NST) and Saltbush Contracting.
This arm provides specialised hospitality workers to companies in the remote sector, including qualified and mine site-inducted chefs on both an ongoing or temporary basis.
It also operates a camp management and catering division for clients including Savanna Energy Services, National Mobile Camps, Anglo American Exploration, Mobile Camps Australia and Nexus Minerals.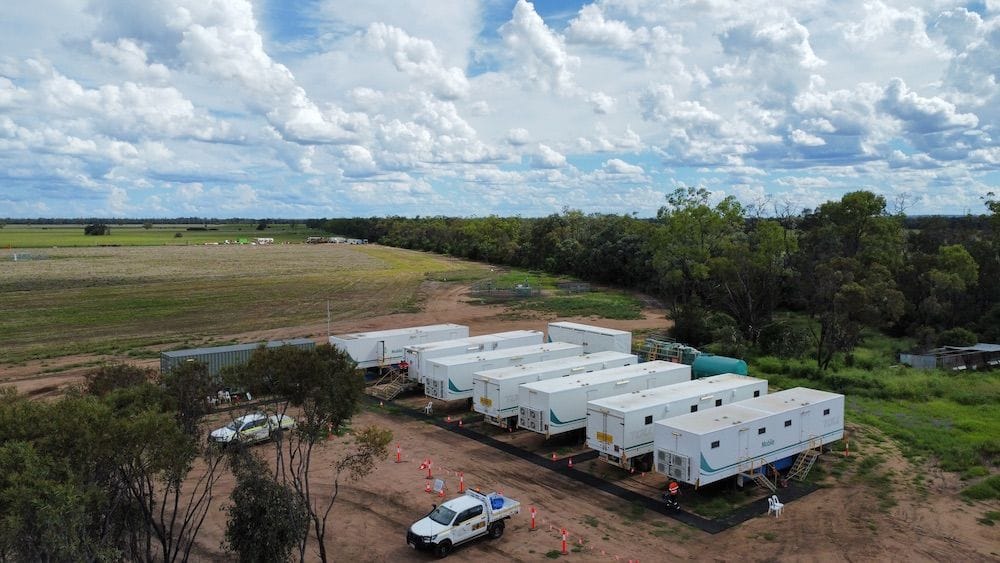 More recently, the founders branched out further and created the TCLH Training Academy - a specialised online training platform that has rolled out courses to staff and the general public, focusing on areas including mental health in the workplace, manual handling, drug and alcohol awareness in the workplace and more.
Speaking to Business News Australia, Lucy said the creation of TCLH Academy came out of a desire to bring training of new staff in-house, rather than outsourcing to expensive external providers.
"It was working brilliantly, then we realised we could turn it into an online platform that operates somewhat like an e-commerce business, where we can sell the courses to the public," she said.
"Everything is pointing in the right direction, and from our perspective it has paid off, because we've spent the time and effort writing these courses. Every time one sells we are over the moon."
The couple also said they are benefitting from low unemployment rates, meaning their services are in high demand from clients.
"We're getting booked out about four months plus in advance," said Craig.
"We're still finding that we can hire people, and we've got people leaving our competitors to come over to us, which is a big complement," added Lucy.
"Taking care of our staff has always been really important to me and Craig."
Get our daily business news
Sign up to our free email news updates.