Video technology startup Wrappt has set its sights on expanding across Australia after securing early investment capital from two prominent Queensland-based investors who made them an offer they couldn't refuse.
The announcement comes hot on the heels of its new software-as-a-Service (SaaS) product launch last week, as the Brisbane-based company looks to take on the likes of Canva, Vimeo, Shootsta, Biteable and Clipchamp when it comes to fast, easy video creation for businesses.
The funding, which remains undisclosed, comes courtesy of Vince Dickson of ZigZag Advertising and Ben Pullen (ex Vaya Mobile) of Ozmob Investments, with Wrappt looking to provide businesses and marketing departments with the tools to produce professional-standard videos using its cloud-based app.
Co-founded by David Steel, Nick James, Ryan Miller and Chris Osborne, Wrappt is the brainchild of Brisbane-based video agency Ride Free Media and digital agency Vivo Group. It was brought to life when the founders realised that despite video's growing power and necessity, effective video was still out of reach for many organisations.
"The idea and concept for Wrappt came about in 2016 when many of our clients started to request video content that was needed much faster and at a more cost-effective rate than what traditional production agencies could provide," Wrappt co-founder and CEO Ryan Miller told Business News Australia.
"It was in response to consumer consumption of video - there are now many more platforms and channels that people need content for, including internal training, induction, and social media channels. With COVID and remote working, we see a lot more need for internal comms, onboarding and HR-related video content.
"It's really just an explosion of video content that we've seen over the last six years that prompted us to create a tool like Wrappt, which helps brands access that quality video content creation without the time and the cost tags associated with a traditional production agency model."
Wrappt looks to bridge the gap between content created by a production crew and what can be produced manually on the phone, which Miller notes often takes a long time to stitch together, requires multiple tools, and rarely does the result meet the high expectations brands desire.
The Wrappt platform is an integrated tool that provides a starting point for how to plan a video, with built-in template ideas for the script, content and creativity. The app also offers hints and tips while instantly syncing the footage to the user account.
The business' newly released SaaS technology allows users to stitch all of this together quickly with branding, text transitions and music while also providing the option to send the footage to Wrappt's professional editing team for a more polished and creative finish.
"We started down the journey of becoming more of a SaaS, or tech business, as soon as COVID hit. It was on the roadmap for us to start making that jump, but COVID really accelerated that process," Miller said.
"We want to reach more people and offer a faster and more effective way to make video content, as the original offering was based on a service model, where clients would film their content and send it through to us for editing. We, therefore, wanted to extend that and broaden the revenue streams of the business.
"It's taken us about two years through the ups and downs of the pandemic to bring that to market, so that's why it's a really exciting time for us. We can now offer our customers a lot more of an automated service, allowing us to service a bigger portion of the market and grow and scale on an international level."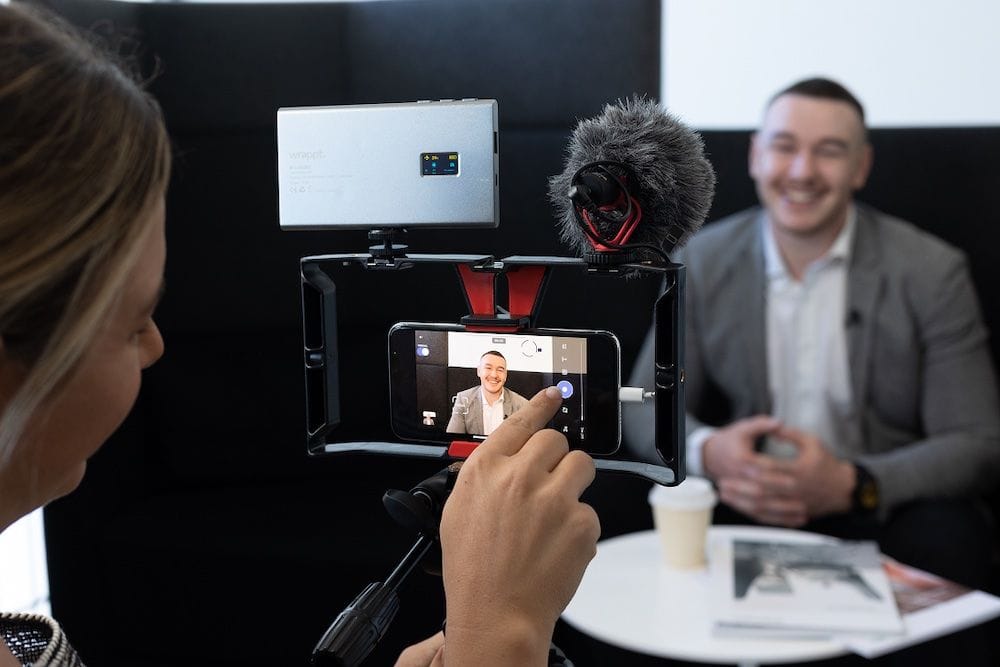 Launched in 2019, the business has been awarded $300,000 in commercialisation grants from the Queensland government to help drive its innovative video production and marketing technology.
Wrappt's immediate goals are user adoption and growth, and the funding will primarily be used to fund a new marketing strategy through social media channels.
"I think the real focus for us, in terms of deployment of funds, is really around go-to-market and getting it out in front of people to start to capture some market share," Miller said.
"We've been self-funded to date, which has meant we've had to build and sell as we go, so a lot of the growth has come organically through word of mouth and referrals through existing networks."
The business has worked with more than 130 customers in Australia, New Zealand, and the US, including Orange Sky, Endeavour Foundation, QSuper, YouFoodz, Port of Brisbane, and Netball QLD.
Miller is also banking on the existing relationships Wrappt has nurtured over time, being the springboard for expanding the business into new markets as requiring video content is not industry-specific.
"We're seeing a lot of positive signs from learning and development teams and internal corporate communications because they're the guys that have typically not had a lot of exposure or accessibility to video in the past," he said.
"We work with companies from all different industries. For medium to large-sized businesses, Wrappt offers the opportunity to create content that enables them to manage and scale throughout the business.
"For a lot of those companies, who don't really have that ability to maintain delivery to their audiences whether, through social or internally, Wrappt offers them an opportunity to engage more through video."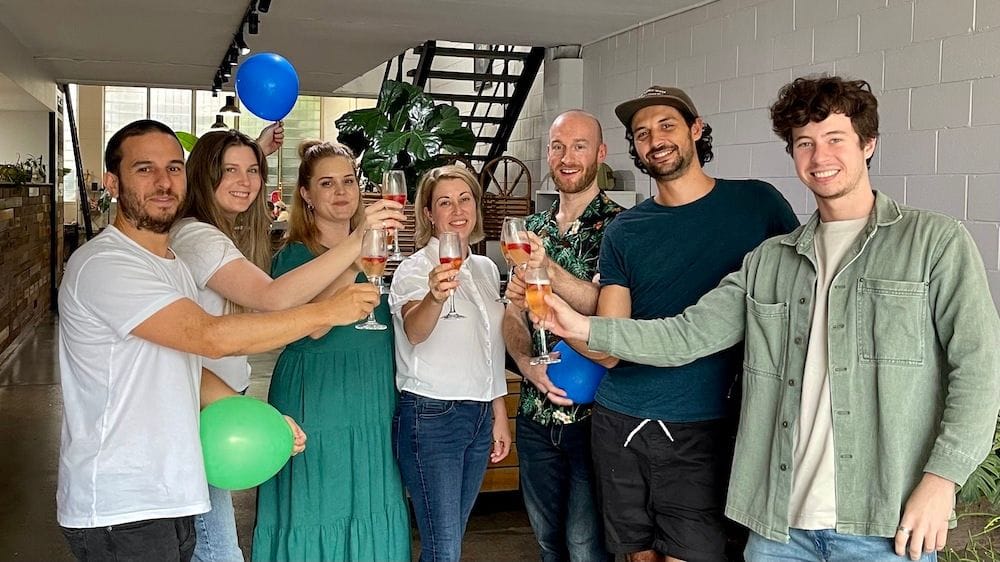 For Miller, one of the biggest learnings he has taken over the past couple of years is the increased technical proficiency and competence of people filming on their phones. The filming and editing of videos are now the more straightforward element.
"The real challenge with video, I think, is the creativity part. We work with our customers to help distribute the ideas and the concept stages through our customer success team," he says.
"We have just recently been starting to put that creativity into these video templates that we're releasing, which is our way of scaling the creativity part, but it's also probably one of the most challenging parts of the whole product."
In a fast-evolving industry, Miller sees lots of exciting opportunities for the business as video tech continues to develop.
"You have remote content capture, which allows people to capture content from professional cameras and ingest the footage into more of a cloud-based system which is a really interesting development.
"On the more DIY front, there's a lot more user-generated content, and the AI space is attractive as we've not really scratched the surface yet on what the technology can actually do. The other key one is around live-streaming technology.
"I think it's just about the integration and making videos more accessible by using the available technology to become a bit more proactive."
With ambitions to move into more significant international markets, breaking Australian is only a stepping stone for the ambitious owners of Wrappt.
"In the short to medium term, it's definitely just about monetising and validating this new product and increasing user adoption and growth while following it through with some revenue," says Miller in answer to how successful he thinks the business will become.
"Growing that into a more sizable funding round, raising some significant funds and working with some big companies to distribute and endorse the technology internationally would probably be the next step.
"The focus for us as a platform is growing from little Brisbane to little Australia, as we want to be on the global stage, so that next jump is really exciting and something that they're keen to work with the right people for."
Speaking on behalf of both investors, Ben Pullen confirms he is entirely behind Wrappt's ambitious plans.
"We firmly believe that Wrappt will become synonymous with quality DIY video production, further accelerating the democratisation of content creation that we've seen over the past 10 years with platforms like TikTok and Canva," he said.
Help us deliver quality journalism to you.
As a free and independent news site providing daily updates
during a period of unprecedented challenges for businesses everywhere
we call on your support