Despite its conservative reputation, Melbourne is one of the world's most innovative cities and the majority of our 2017 Top 50 Companies from the Victorian capital have gone global and are reaping the rewards.
While global domination is the ultimate aim for the Top 50, geopolitial uncertainty from Brexit, China and the Trump Presidency could well have a major influence on the growth of the 2017 Melbourne Top 50, while headwinds in our own domestic economy may also cause some concern at boardrooms throughout the CBD.
There are few surprises in the top 10 of Melbourne's Top 50 and all are world-renowned leaders in their respective fields. This includes the world's largest mining company in BHP, the world's largest and leading provider of investor services in Computershare, two banks ranked as among the strongest in the world in ANZ and NAB, a world leader in innovative packaging in Amcor and CSL which is one of the world's top five biotech companies.
Miners have traditionally dominated but this year the banks, ANZ and NAB, pushed BHP and Rio Tinto down the list despite the introduction of the bank levy and increasing predictions of a housing correction or slowdown.
Telstra is facing serious issues with the rollout of the NBN and the potential for low cost competitors to steal its customer base, but perhaps the standout performer has been biotech giant CSL with its remarkable sales growth which makes it one of the most profitable companies in Australia.
---
1. AUSTRALIA & NEW ZEALAND BANKING GROUP LTD (ANZ)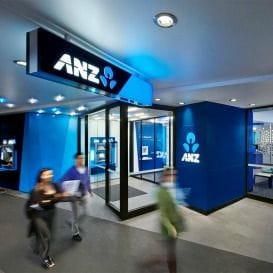 FINANCIALS
Market Cap April 2017: $85b
1H17 revenue: $9,996m
1H17 profit: $3.4b
Staff: 46,554
Listed: 1969
CEO: Shayne Elliott
CEO salary: $1,887,500
The introduction of the $1.5 billion a year bank levy by the federal government drew widespread and unified condemnation and threats of job cuts from the industry itself, and this has placed ANZ, now the biggest company in Melbourne, well and truly in the spotlight.
CEO Shayne Elliott declared "it was time to move on" from the debate but with a first half profit of $3.4 billion, up more than 20 per cent on the previous year, but this was below analysts' expectations.
ANZ could face earnings pressure along with the other banks from the introduction by APRA new restrictions on the amounts banks can lend to mostly investors in the form of interest-only loans from a proportion of 40 per cent to 30 per cent of new residential mortgage lending.
Like the other members of the Big Four, ANZ has pushed up its mortgage rates in response to this regulatory action and it has also cut costs with staff numbers reduced by 2,800 over the past 12 months.
And as for the bank levy, Elliott intends to spearhead a campaign to explain to ANZ's customers that they will ultimately bear the brunt of the big bank tax.
2. NATIONAL AUSTRALIA BANK LIMITED (NAB)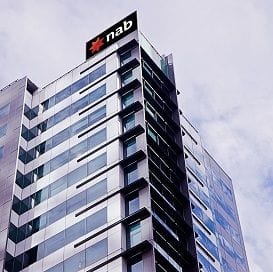 FINANCIALS
Market Cap April 2017: $86.3b
1Q17 revenue: $1.6b
1H17 profit: $3.29b
Staff: 35,000
Listed: 1974
CEO: Andrew Thorburn
CEO Salary: $6.7m
NATIONAL Australia Bank joined the chorus of criticism over the federal government's plans to introduce the bank levy a tax on Australia's big banks and, like ANZ, it is facing the potential for softer earnings through APRA's interest-only mortgage restrictions and an impending oversupply of east coast apartments.
NAB beat analysts' expectations with a 2.3 per cent increase in profit for the six months to 31 March but its charge for bad and doubtful debts rose more than 5 per cent to $394 million.
And its already-slim net interest margins have also been reduced from 1.93 per cent to 1.82 per cent.
NAB confirmed it holds concerns about the east coast apartment glut, and has singled out its commercial real estate exposure for provisioning in the event of loan defaults.
The Bank's real estate portfolio stands at more than $60 billion at the end of the half.
The company relaunched its mobile banking app in the first quarter and in December the company announced a five-year strategic partnership with realestate.com.au to assist customers finding property and loans.
NAB may also be about to offload its private wealth business in Singapore and Hong Kong soon with Oversea-Chinese Banking Corp announcing earlier in the year that it intends to buy the business.
The private wealth business is made up of a mortgage portfolio, amounting to about US$1.7 billion worth of mainly residential mortgage loans, and a deposit portfolio made up of about $US3.05bn worth of deposits.
---
3. BHP LIMITED (BHP)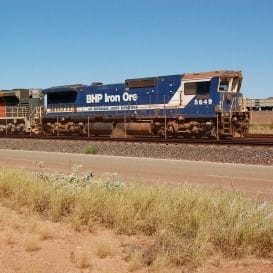 METALS & MINING
Market Cap April 2017: $76.5b
1H17 Profit: $4.2b
1H17 Revenue: $25.29b
Staff: 26,827
Listed: 1885
CEO: Andrew Mackenzie
CEO salary: $2.24m
AUSTRALIA'S biggest miner has benefited from solid gains in commodity prices in the back half of 2016 while prices for iron ore more than doubled last year on the back of Chinese demand.
Its half-year profit rose 157 per cent to $4.2 billion, compared to a loss of $7.84 billion for the first half of 2016 and it's declared an interim dividend of 40 US cents a share, sharply up from 16 cents it paid a year ago.
Investors were given a big thank you in the form of an interim dividend of $0.52 a share, up by 150 per cent on the $0.22 it paid a year ago.
The company, which dumped the 'Billiton' part of its name and rebranded to just 'BHP', has taken advantage of the recovery in prices to boost iron ore production and the production of oil.
There have been serious setbacks though and the company is reviewing its full year copper guidance following the tragedy at the Escondida mine in Chile which killed one employee.
In the months since, profits from Escondida have fallen, and workers have engaged in the largest demonstration of industrial action ever seen in Chile. Workers at the site went back to work in late March 2017 after going on strike for six weeks.
Environmental safety and protection remains an issue for the company after a dam failure in Samarco in Brazil in 2015 which resulted in 17 deaths, and around 200 homes destroyed in what is now considered the largest environmental disaster in the country's history.
The Samarco mine is jointly owned by BHP and Brazilian mining giant Vale and several current and former BHP executives are reportedly facing charges in Brazil.
The company booked a $207 million charge in relation to the Samarco dam failure.
---
4. CSL LIMITED (CSL)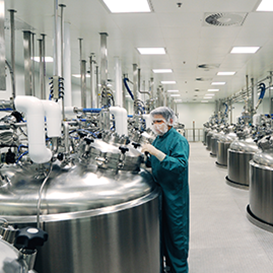 HEALTH CARE
Market Cap April 2017: $61b
1H17 revenue: $4.95b
1H17 profit: $1.08b
Staff: 17,000
Listed: 1994
CEO: Paul Roger Perreault
CEO salary: $8.16m
CSL Limited, one of Australia's leading biotechnology companies, could be considered something of a "sleeping giant" as it doesn't attract a huge amount of media and it largely avoids any controversies.
But the company, which researches, develops, manufactures and markets products to treat serious medical conditions, is one of Australia's highest performing companies on the ASX right now.
Its half year revenue rose 18 per cent to just under $5 billion and underlying net profit surged 36 per cent to $1 billion in the last six months of 2016.
As one of Australia's leaders in the world of vaccines, antivenom, and blood plasma products, it has experienced strong sales growth across most of its products and CSL's strategic expansion of plasma collection facilities now surpasses 160 centres in the United States and in Europe.
The company expects the remainder of 2017 to be just as profitable, and although the market remains competitive, it believes it is well positioned thanks for the recent launches of new products.
---
5. TELSTRA CORPORATION LIMITED (TLS)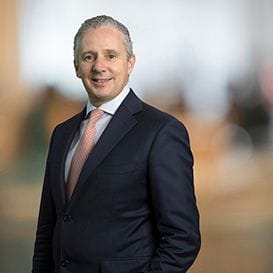 TELECOMMUNICATION SERVICES
Market Cap April 2017: $52b
1H17 revenue: $12.8b
1H17 profit: $1.8b
Staff: 33,000
Listed: 1997
CEO: Andrew Penn
CEO salary: $6.77m
THE TRANSITION to a post-NBN world is proving to be problematic for Australia's largest telecommunications provider although it's taken a major recent win with the competition regulator ruling that it won't force Telstra to share its mobile network in rural areas with other mobile service providers.
That ACCC decision sent Telstra's market value up by $2 billion to $52.3 billion, but the company is now staring down the barrel of budget telco TPG's recent acquisition of new mobile bandwidth infrastructure.
TPG prides itself on being able to offer similar services to Telstra for a fraction of the price, and its new entrance into high-speed mobile bandwidth could prove troublesome for the company.
Telstra's half year report was underwhelming with profits down 14 per cent and revenue down 3.5 per cent, which was below analysts' expectations, and highlights the company's difficult transition to the NBN.
The NBN rollout continues to frustrate Telstra and its customers and it recently extended refunds to customers for offering NBN plans that failed to meet advertised speeds. Close to 8,000 Telstra customers will receive refunds.
The company still plans to invest up to $3 billion in networks for the future, and it needs to convince investors that it has a clear plan in place to operate primarily as a service provider, rather than an infrastructure provider.
---
6. RIO TINTO LIMITED (RIO)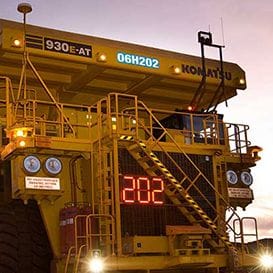 METALS & MINING
Market Cap April 2017: $25.2b
FY16 Revenue: $11.34b
FY16 Profit: $6.05b
Staff: 51,000
Listed: 1962
CEO: Jean-Sebastien Jacques
CEO salary: $2.43m
Like its larger rival BHP, Rio Tinto benefitted from a Chinese-led rebound in iron ore prices after it slumped to a decade low of $US38 a tonne at the end of 2015.
Iron ore is Rio Tinto's main revenue driver and the steel making ingredient doubled in value during 2016 and this led to an increase in its full year dividend to $2.27 a share, way ahead of its previous commitment of $1.47.
The company is promising to continue with long term investments in Australia and in the words of its CEO Jean Sebastien Jacques its plans for the future are "exactly the same as this year" with a focus on shareholder return.
Rio Tinto has invested in three major growth projects of bauxite, copper, and iron ore.
One of the company's Queensland projects in Weipa is currently in a state of limbo after the Federal Government struggled to pass laws altering native title law to allow the mine to be constructed.
The mine, already in production, is worth $2.6 billion and has $900 million worth of contracts with local Queensland businesses.
The company is also looking to divest its Queensland coking coal assets as it works its way to meeting its goal of $8 billion worth of divestments. More than 50 companies tendered expressions of interests for the Rio Tinto coking coal assets in early May.
Recently the company announced it had paid $3.8 billion in taxes in Australia.
The company has expressed disappointment with the Australian Government for the lack of consultation surrounding the big tax bill, and has threatened to leave Australia if demands are not met.
---
7. TRANSURBAN GROUP (TCL)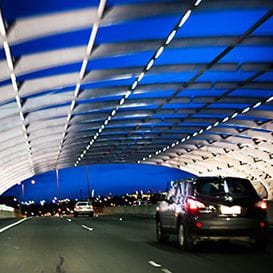 INDUSTRIALS
Market Cap April 2017: $24.6b
1H17 revenue: $1.06b
1H17 profit: $88m
Staff: 17,000
Listed: 1996
CEO: Scott Charlton
CEO salary: $6.28m
MOTORISTS paid out more than $1 billion in increased tolls to push Transurban's profits up 42 per cent to $88 million in the six months 31 December 2016 as the company outlined its strategy for further acquisitions.
Melbourne's biggest transport infrastructure company benefited from toll increases with traffic volumes not growing at the same pace in key markets.
The revenue from its Brisbane assets rose 32 per cent on a 19 per cent increase in traffic volumes, while Sydney's revenue rose 9 per cent on a 3 per cent increase in traffic.
Transurban CEO Scott Charlton upgraded the full year distribution to 51.5 cents per share, a 13 percent increase on last year, and says the company will be looking to expand in Australia and in the US.
Charlton has expressed interest in bidding for the $17 billion WestConnex toll road in Sydney and is eyeing off a number of toll roads in the United States to acquire before President Donald Trump's infrastructure plans are released.
Closer to home and the company continues to invest in transportation infrastructure projects with the West Gate Tunnel Project in Victoria set to commence by the end of 2017.
West Gate will become a large asset for the company and will be the longest road tunnel in Victoria.
---
8. AMCOR LIMITED (AMC)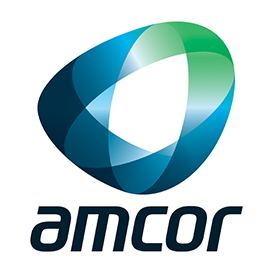 MATERIALS
Market Cap April 2017: $17.7b
1H17 revenue: $5.94b
1H17 profit: $373m
Staff: 31,000
Listed: 1969
CEO: Ronald Delia
CEO salary: $7.79m
THE MULTINATIONAL packaging company is facing some geopolitical uncertainty with US President Donald Trump promising to take manufacturing back "in-house" and ongoing issues in Venezuela, but the company has enough diversification to withstand these isssues.
With 200 plants in 45 countries, mostly supplying their local markets, Amcor does not rely on imports or exports and is exposed to a wide range of different economies.
Amcor plans to quit Venezuela, which will hit its full year results, while the company's US business continues to perform strongly and may even benefit from Trump's protectionist policies.
AMCOR Limited's success comes in the form of several highly profitable recent acquisitions and technological innovation in the era of 3D printing.
Some of the company's high profile acquisitions include the purchase of a container business in Colombia and the deal included a separate stand-alone facility.
And in April, the company further cemented its position in the US with a $7 million investment in a bottling plant in Paris, Texas, which included an expanded relationship with some key contractors.
The new plant will be home to the manufacturing of Campbell Soup containers and a range of containers for V8 Vegetable Juice products. The plant will produce 50 million bottles a year.
Amcor's footprint in Europe has expanded away from food based plastic containers to an investment in flexible healthcare printing in 2017. An investment was made in two state-of-the-art printing presses to serve the healthcare markets in the United Kingdom, Switzerland and Germany.
The company stressed the importance of moving to digital printing in 2017. The move to digital printing is a "critical enabler" to meet market changes and "growing requirements towards personalised medicines".
---
9. NEWCREST MINING LIMITED (NCM)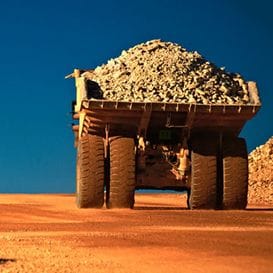 METALS & MINING
Market Cap April 2017: $15.7b
1H17 revenue: $2.4b
1H17 profit: $249m
Staff: 5,500
Listed: 1987
CEO: Sandeep Biswas
CEO salary: $6.23m
AUSTRALIA'S largest gold producer, Newcrest Mining Limited, faces uncertainty over its fully year guidance after an earthquake hit its biggest mine this year.
Newcrest's Cadia mine, near Orange in New South Wales, accounts for about 70 per cent of its earnings and it faces a clean-up operation and a reduction in capacity after the region was hit with a magnitude 4.3 earthquake in April. The total cost of repairing and upgrading the Cadia mine is believed to be $25 million.
Heavy rain at Telfer in Western Australia has also hurt the company's performance, with Newcrest confirming production had slumped 32 per cent in the March quarter because of record rainfall over January.
Electricity costs could also become an issue for Newcrest with the gold miner revealing the cost of powering Cadia could almost double next year.
Despite these setbacks, Newcrest expects it will reach the lower end of its end-of-year forecast for 2.35 million to 2.60 million ounces of gold.
One of the mine's biggest investors is back on board this year after Australian National University walked back its divestment strategy. ANU divested from the company in 2014 because of the University's Socially Responsible Investment policy.
Newcrest reported a strong first half on the back of an increase in gold and copper production.
---
10. VICINITY CENTRES (VCX)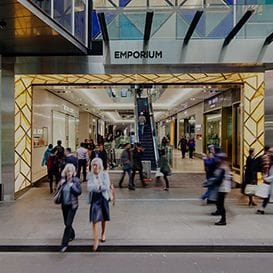 REAL ESTATE
Materials
Market Cap April 2017: $10.93b
1H17 revenue: $637.9m
1H17 profit: $908m
Staff: 1,200
Listed: 2011
CEO: Angus McNaughton
CEO salary: $3.57m
SHOPPING MALL landlord Vicinity Centres has acknowledged there are "pockets of weakness" in the retail sector but has confirmed its full-year guidance despite a sluggish sales outlook for its portfolio.
CEO Angus McNaughton said he is aware of the "high profile retailer administrations" and lower retail price in recent months, but maintains the fundamentals for Vicinity Centres remain intact.
He points to relatively low unemployment, low interest rates and rising house prices as positives for the company but analysts are questioning how Vicinity will deal with the arrival of US online retail behemoth Amazon.
Vicinity Centres reported a profit of $908.8 million in the first half year, up approximately $484 million from the previous corresponding period.
The group made a number of sales during the period of a number of properties around Australia, including the Myer Centre in Brisbane which sold for $191.7 million despite only 25 per cent of Vicinity's interest being disposed of.
The $77.9 million complete sale of the Tweed Mall was another success for the company.
The group continues to invest in development with a pipeline of $3.0 billion being pumped into improving existing sites.
During the period, Vicinity completed the key retail stage of the $666 million redevelopment of Chadstone in Melbourne.
The Group's development of LEGOLAND Discovery Centre is due to later this year.
---
READ MORE
Never miss a Top Companies update or news story: Sign up to Business News Australia's free news updates
Follow us on Twitter, Facebook, LinkedIn and Instagram
Help us deliver quality journalism to you.
As a free and independent news site providing daily updates
during a period of unprecedented challenges for businesses everywhere
we call on your support