"It's the strongest list on paper that Brisbane tennis fans have ever seen," says Tennis Queensland CEO Mark Handley.
The Australian Open has long meant the world's greatest tennis players will converge on the country in January, but an exciting new tournament in the lead-up means many will be here for almost four weeks.
Under the motto "For the love of country", the men's ATP Cup will be taking place in the first half of the month in Brisbane, Perth and Sydney, with the final set to take place in the NSW capital on 12 January.
In Brisbane's case this will mean a slight change to the usual program, which has historically involved both men's and women's tournaments under the Brisbane International banner.
"Now we are delivering the ATP Cup and the Brisbane International women's event under the banner of Brisbane Tennis," says Tennis Queensland CEO Mark Handley.
"The men will be on the court in the ATP Cup group stages from the 3-8 January, and the women will be on from the 6-12 January."
He says the opportunity to host events of this significance don't come along very often with a stellar line-up of players.
"What's terrific is that we've got the majority of the best male players in the world here in Australia for almost four weeks, so I think that's just a great outcome for not only the tennis fans in each state but fans of elite sport in general," says Handley.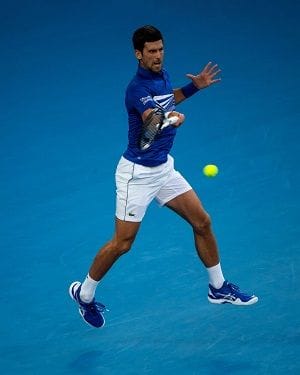 "We've got former and current world number ones and multiple grand slam champions littered across both events."
Brisbane will host Group A which includes Serbia led by Novak Djokovic (#2, pictured right), France with three players ranked in the top 30 including Gaël Monfils (#10), Chile with Christian Garín (#33) and South Africa led by Kevin Anderson (#91).
"We are blessed to have landed with this draw in Brisbane. We'll have the Australians led by Álex de Miñaur (#18), Nick Kyrgios (#30) and John Millman (#40) in a star-studded Group F," says Handley.
"There's Germany led by Alexander Zverev (#7), and Boris Becker's going to captain that team while other well-known captains are to be announced for other countries.
"Then there's the Canadians led by Denis Shapovalov (#15) and Félix Auger-Aliassime (#21) who are two of the brightest young stars on the tour, and it's all rounded out by Greece led by Stéfanos Tsitsipás (#6, pictured top) who has just won the ATP World Tour final."
A cultural and exciting experience
Brisbane Tennis has also partnered with the Brisbane Multicultural Arts Centre (BEMAC) to run a world stage as part of the event, with food trucks to be rolled out along with cultural activities to drum up a bit of patriotism and intercultural exchange.
"We're engaging with the consulates to be able to bring the festival-type atmosphere to the venue for 2020," says Handley.
The executive says there are three key areas that organisers pride themselves on in Brisbane: player experience, fan experience and volunteer experience.
"We ensure the players have got all that they need prior to the first Grand Slam of the year at the Australian Open - They're all looked after very well, all the operational areas are running smoothly, and there are plenty of opportunities to get coveted practice court time," he says.
"Ensuring a good player experience always ensures we're going to get top level talent, but also being able to provide all the benefits of close-to-the-action seating; we've got a roofed arena, we've got shade, a variety of food and drink outlets and plenty of things to do.
"And the volunteers make the whole thing work, making sure that we're providing a welcoming and inviting event for everybody to enjoy."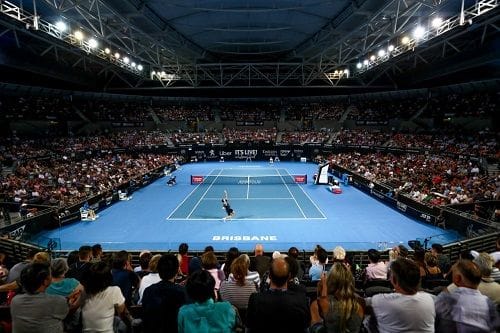 He adds the event site in Tennyson, Brisbane has seen a 30 per cent increase in size this year to cater for new fan experiences, with the 5,500-seat Pat Rafter Arena serving as the centrepiece of the action.
He adds the 5,500 boutique stadium in Tennyson, Brisbane has seen a 30 per cent increase in size this year, while other developments are also underway.
"We're building a temporary 2,000-seat stadium around Show Court 1, and we're also installing a kids' waterpark for the family that's called "Game, Set, Splash" which is something we hadn't done before - we're trying to provide an offering for each demographic."
Corporate hospitality packages
For those who are looking to make the most of these exciting tennis tournaments by hosting a work function or business event, Handley says there is "something for everybody" and experiences can be tailored.
"We have our champion suite which houses 24 people in a prime location with the best seats we have, and we have corporate suites with 12 guests as a smaller option, all catering to the highest end," says Handley.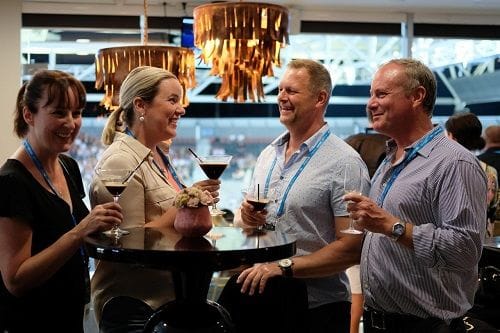 "Then we have the eight-seat corporate boxes which are literally right on the court if you wanted to get nice and close down on the action, and all three are a great space for networking and rewarding staff for whatever purpose that you see fit."
In addition, there is also the option for fans to purchase premium tickets and have hospitality included as part of the "First Serve" package.
"We always try to bring the best possible content to Brisbane we want to be an event that the Queensland community are proud of and the rest of the world take notice of, and we also like to think that we're a global leader in a lot of areas," he says.
Business News Australia is proud to be partnering with this event. For more information about corporate packages click here, or contact Michael Murphy, Corporate Sales Manager | Tennis Australia: [email protected] Ph: +61 7 3120 7933
Never miss a news update, subscribe here. Follow us on Facebook, LinkedIn, Instagram and Twitter.
Business News Australia
Help us deliver quality journalism to you.
As a free and independent news site providing daily updates
during a period of unprecedented challenges for businesses everywhere
we call on your support