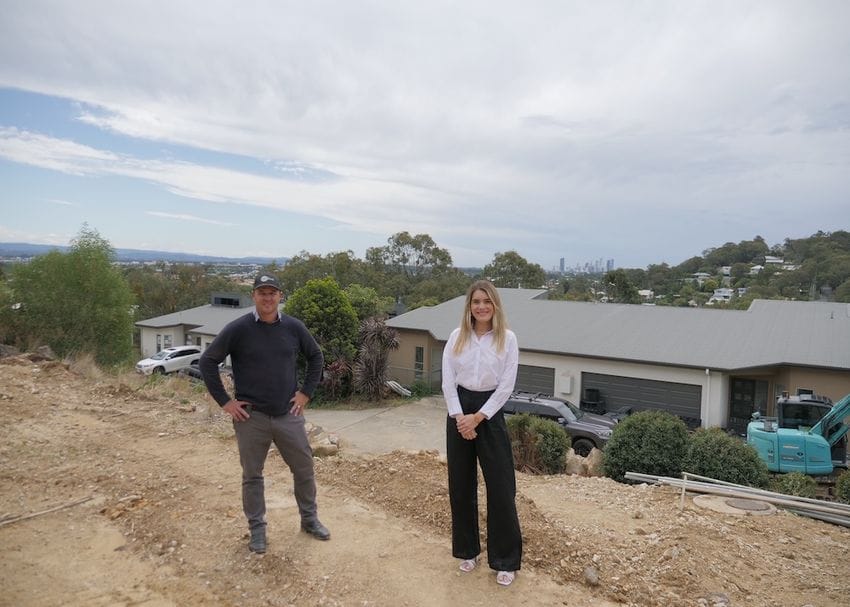 Aspen, OM Civil to revitalise Burleigh community
Property developer Aspen Group has begun work to breathe new life into Burleigh Heads' Fleay Court.
Nearly two decades after being built, the panoramic strip is once again seeing activity as its new owners move ahead with plans for a multi-million dollar residential development named TreeBreeze.
Aspen recently engaged Gold Coast civil construction company OM Civil to help revitalise the area's landscape and infrastructure so 18 townhouses can be delivered on the site by April 2022.
Aspen Group spokesperson Lucy Horan said the company was eager to provide more housing in the hotly sought-after suburb.
"One of the biggest issues in Australia at the moment is access to quality, competitively priced accommodation. We aim to fulfill this need at or below median prices and rents to provide greater access for the community," Horan said.
"We are looking forward to offering excellent townhouse accommodation to a range of occupants, including young professionals, families and lifestyle downsizers."
The fully renovated townhouses will comprise a mixture of two-, three- and four-bedroom homes, with a focus on spacious and modern design.
The site itself sits in a leafy haven just minutes away from one of Australia's most famous surf breaks. Horan said the need to preserve the ecology of the area was a significant factor in choosing to work with civil experts OM Civil.
"Working in an environmentally-sensitive corridor, it's vital that we partner with a knowledgeable and local contractor like OM Civil," she said.
"There's a myriad of environmental concerns to keep in mind, especially being so close to the David Fleay Wildlife Park. They [OM Civil] know exactly how to get the job done without impacting the local flora and fauna."
The TreeBreeze project is the latest feather in the cap of the Gold Coast based civil engineering and construction company, which last year was nominated as a finalist at the Civil Contractors Federation Earth Awards for their work on the highly sensitive Allambe Gardens Memorial Park in Nerang.
"We commit extensive resources to investigating and preserving the ecological balance of the environments we touch," OM Civil Director Michael McVeigh said.
"This includes re-establishing local flora, providing appropriate offsets, protecting koala habitats, and consulting with outside organisations."
"We're excited to see this area finally used to its potential in a safe and environmentally conscious way."
OM Civil will be undertaking significant works to improve the safety, functionality, and aesthetics of the site, including storm-water improvements, batter stabilisation, service upgrades, concrete works, and roadworks. These are made possible thanks to the company's fleet of modern plant, and locally based employees. OM Civil Director Michael McVeigh has been closely involved in the Burleigh Heads project offering his over 25 years construction experience on this complex design.
For more information about the TreeBreeze Project, or if you need help with your civil project, give OM Civil a call on (07) 5502 1800.
More from OM Civil
To help meet the rising demand for its construction and engineering services, civil eng...
OM Civil
Property developer Aspen Group has begun work to breathe new life into Burleigh Heads&r...
OM Civil