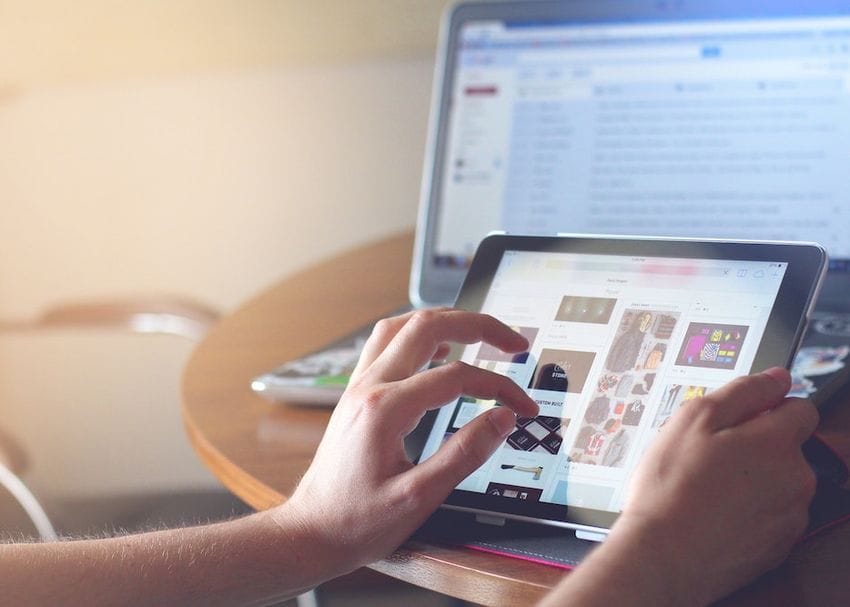 Commerce anarchy defined 2021, but a P2C strategy remodel will see businesses boom next year
From COVID-19 restrictions changing the way people shop, to supply chain disruptions wreaking havoc on retailers and their delivery partners, commerce players certainly faced a myriad of hurdles in 2021.
This sense of anarchy has defined the commerce landscape for years, but a new strategy called product-to-consumer (P2C) is emerging as a solution for brands, retailers, marketplaces and service providers struggling to make sense of a multi-channel world.
Business News Australia spoke with Productsup director of Australia and New Zealand, John Sardelic about the most significant commerce trends from the past year, and how to blast into 2022 with a plan to grapple an increasingly convoluted sector.
---
There is no doubt that the e-commerce boom has been a boon to brands, retailers and marketplaces in 2021.
The multiple channels available to commerce players are vast and varied, from online stores, to social media, and traditional brick-and-mortar - there's never been more opportunities to find and capture a customer base.
But the complex web that makes up the current commerce landscape can be comprehended; a new strategy called product-to-consumer (P2C) aims to help retailers overcome commerce anarchy, according to John Sardelic, the Australia and New Zealand director of Productsup – a leading P2C platform.
According to Sardelic, the e-commerce boom in 2021 was mostly driven by COVID-19 restrictions, noting that compared to pre-pandemic levels, e-commerce surged by 45.6 per cent in Q3 2021.
"While ecommerce has been growing for years, this worldwide migration of consumers shopping online created chaos for companies. Ecommerce became the only sales driver, and companies had to completely rethink their strategies to figure out how to survive in this new world," Sardelic said.
"Additionally, in the initial wake of the pandemic, businesses had to pause a lot of big picture projects to prioritise essential demands. Companies lost a lot of momentum, which hurt their bottom line. As a result, organisational leaders this year focused on resuming projects they had already invested in to make up for lost growth.
"This spike in activity has led to 2021 being a record year for new product and service offerings, M&A deals, and technological advancements within the commerce space."
Sardelic said that companies which embraced an omnichannel strategy found it was the most effective way to reach consumers during this period of accelerated change.
"It's not enough to operate a single online store or list products on Amazon," Sardelic said.
"Companies need to appear in every channel their customer is browsing and shopping, and they need brand consistency within those channels. Otherwise, they fail to meet consumer expectations, and a competitor will win the sale.
"In particular, companies that leveraged social commerce were successful this year. Social commerce sales were estimated to total $36.09 billion in 2021."
But simply deciding to embrace omnichannel is not enough according to the Productsup director who has spent more than 15 years of his career in high-stake environments at various mobile advertising and digital marketing technology companies.
According to Sardelic, many brands are failing to effectively manage their products across channels, keep up with data requirements and take advantage of newly introduced features to help them stand out from the pack. Forrester research reveals poor product data has led to missed sales opportunities (27 per cent), inability to operate efficiently (25 per cent), decreased revenue (24 per cent) and lower customer satisfaction (23 per cent) for organizations.
"It's become nearly impossible to deliver unified consumer experiences, resulting in fractured customer relationships," Sardelic said.
"Companies are struggling to react quickly and adapt to the commerce ecosystem at the pace that marketplaces, social media platforms, and other online channels are evolving."
While technology is the solution to this problem, Sardelic notes that many are still relying on a tangled web of platforms that become "nearly impossible to manage". A Productsup study found 92 per cent of Australian business decision-makers are concerned with the consistency of product information being passed through their tech stack.
"This inability to navigate complexity is known as commerce anarchy," Sardelic said.
"Commerce anarchy affects companies' ability to reach their customers effectively: operating siloed systems creates misinformation across customer touchpoints, and manually updating product data across thousands of channels leads to out-of-date listings.
"Without consistent, accurate, and up-to-date product information at every customer endpoint, companies risk losing sales, and even worse, brand loyalty."
To help retailers solve this problem, Productsup operates a P2C platform whereby they can successfully execute marketing campaigns and provide a frictionless selling experience across the channels their customers use like Amazon, Pinterest, Instagram, Facebook, Snapchat and TikTok.
"Companies that embrace P2C will survive commerce anarchy," Sardelic said.
"The future of commerce is multidimensional. Compared to traditional 2D commerce, which only focuses on outbound digital information flows, 3D commerce looks at product information value chains holistically from multiple angles including, but not limited to, product lines, geographies, channel feeds, promotional tactics, and feedback loops.
"P2C is the only strategy that allows companies to embed 3D commerce thinking into their marketing and selling activities."
By condensing systems where product data flows into a holistic management view, the Productsup platform eliminates data silos to avoid misinformation.
It also has a simple interface that doesn't require technical expertise to work with. In fact, the platform can develop spec expertise to ensure companies understand and keep track of new data policies.
By example, Productsup's work with Virgin Australia saw the airline regain control over messages going out to a broad range of channels in an efficient and consistent way, enabling it to update creative assets in minutes instead of days.
"We are communicating with millions of people via so many different channels," Virgin Australia media leader Ben Will said.
"In this 'commerce anarchy,' we need to find out which message resonates well with which customer by testing and then improving.
"Productsup helps us do just that and more. It enables us to take advantage of complexity and tell a consistent story across channels."
As for the future, Sardelic noted future technologies like virtual reality (VR), the metaverse and the blockchain would soon play a big role in e-commerce.
"We are quickly advancing toward a metaverse future, and brands need to be prepared to sell in a virtual world. This year saw the rise of non-fungible tokens (NFTs), which companies are already tapping into for marketing campaigns. For example, Burger King launched Keep it Real Meals with collectable NFT game pieces, and Asics now offers digital sneakers," Sardelic said.
"But the challenges that come with marketing and selling products in the physical world will only heighten in the digital world. The metaverse will unleash thousands of more channels, causing even more chaos for companies to navigate."
"To have any chance of competing with the hyperscalers, businesses need to have a simple, effective process in place to manage their product information value chains."
More from Productsup
With the ongoing supply chain crisis expected to continue throughout 2022, retailers ar...
Productsup
From COVID-19 restrictions changing the way people shop, to supply chain disruptions wr...
Productsup