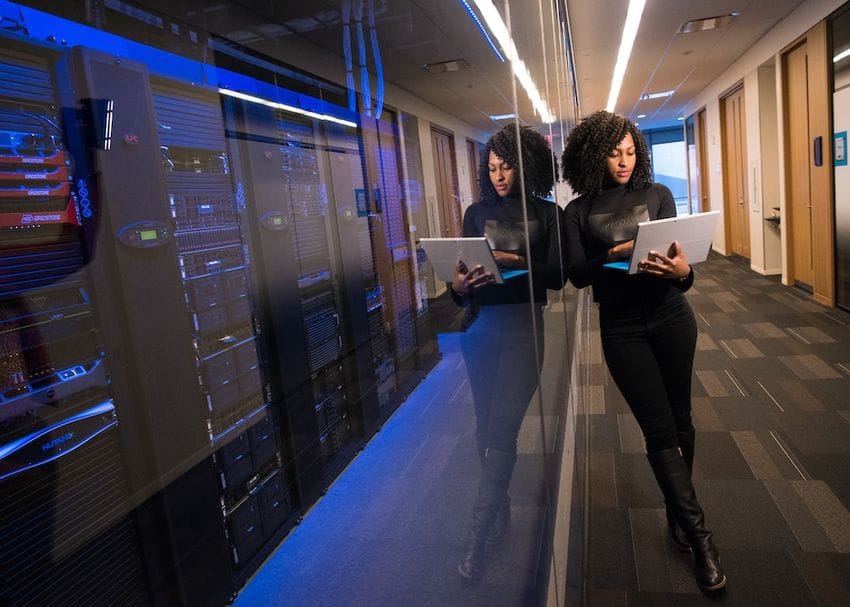 How do we break through the digital frontier?
Australia has reached another frontier, and this time it is digital.
The Australian Government's Digital Economy Strategy has made it clear, we have reached a fork in the road – do we hit the digital accelerator to secure our future as a leading digital economy, or do we let our global counterparts take the lead?
The potential benefits to the Australian economy now and into the future speak for themselves. Over the last 18 months alone, we have seen nearly nine in 10 Australian businesses adopting some sort of new technology in order to survive, many of which centred around eCommerce and digital selling platforms.
Whether it is the local Italian restaurant filling takeaway orders through UberEats or a gym studio automating yoga class bookings via a mobile app, more of us and the companies we interact with, are participating in the digital economy.
Even B2B customers are being heavily influenced by their technology experiences as consumers; expecting companies to respond and interact with them in real time and provide an intuitive online self-service buyer experience.
In 2020, we saw many businesses quickly adopt consumer-like eCommerce options on websites, providing a new channel for B2B buyers to interact, while others sought out ways to leverage AI to extract prescriptive insights from buyer behaviour data.
The foundations to build upon are stronger, but our actions over the next few years will determine our national prosperity. According to the Digital Economy Strategy, digitisation is estimated to generate as much as $315 billion by 2031 for the nation, with the potential to create up to a quarter of a million new jobs in the next four years.
The question is now: will we be pushed, or will we jump into the new frontier?
So, where to start?
Navigating the emerging digital frontier, with a myriad of applications and tools available – not to mention the vast amount of business data required to effectively fuel them – can be both overwhelming and complex for anybody who isn't a specialist in emerging business technology.
From my conversations with business leaders over the years both in Australia and the United States, I have heard many times that they want to invest in digital selling technologies but are unsure of where to start or what they need to do, and often they overlook how to utilise the assets they already have available.
There is no doubt that more B2B customers have pivoted their purchasing behaviours to favour digital channels since the pandemic began. And this will continue, as buyers are attracted to the faster, more accessible and personalised capabilities that digital selling channels deliver. These preferences are not only driving growth in the digital economy but have placed a lens on how businesses must invest in fluid 'omnichannel' experiences that at their core, rely upon Artificial Intelligence (AI)-based technologies.
AI allows businesses to more effectively source, control and analyse the vast amount of data that is collected from customer buying behaviour to drive business outcomes profitably. In 2021, businesses should be looking to leverage this information at any and every opportunity – not only does it allow for greater management of processes, it enables businesses to forecast more effectively, meet customer demands faster and reduce the impact of volatility. This is an area that PROS is investing heavily in to support those who want to triumph in the digital economy.
In reality, Australian businesses are laggards when it comes to AI adoption, and this needs to change. By utilising AI technology, businesses can develop market leading pricing and selling capabilities in quick succession, thus best meeting customer expectations. The PROS Platform makes this possible by allowing for incremental adoption of pricing and selling capabilities that fuel digital selling strategies based on where a business is in their adoption curve.
For companies that have already made investments in AI systems, they are able to further maximise the return on those AI investments through the PROS Platform. This entails the import of proprietary algorithms and buyer data for additional augmentation, exploration and deployment directly to the platform and the ultimately deployment of enriched algorithms directly to market.
Chemical manufacturer, Wacker Chemie AG now relies on the PROS Platform to remove the complexity in the digital selling process so they can deliver impactful customer experiences that increase adoption, fuel loyalty, and drive higher customer lifetime value.
How we move forward together
PROS is honoured to support Australian businesses to adopt digital selling approaches and alleviate the high levels of risk associated with a failure to invest in digital transformation. B2B buyers are already making the move to break through the digital frontier, so why shouldn't businesses join them?
Now is the time for businesses to understand what it takes to run and thrive in the digital economy. No business challenge will be solved overnight, but success in the next decade will rely on the investments you make now into AI technology to provide the fluid omnichannel experiences that buyers will continue to demand. There is no better time to take greater control of your technological journey than now.
To find out more about the PROS Platform, visit www.pros.com/pros-platform.
More from PROS
The last two years have delivered major disruption to the technology industry and broad...
PROS
Australia has reached another frontier, and this time it is digital. The Australian Go...
PROS