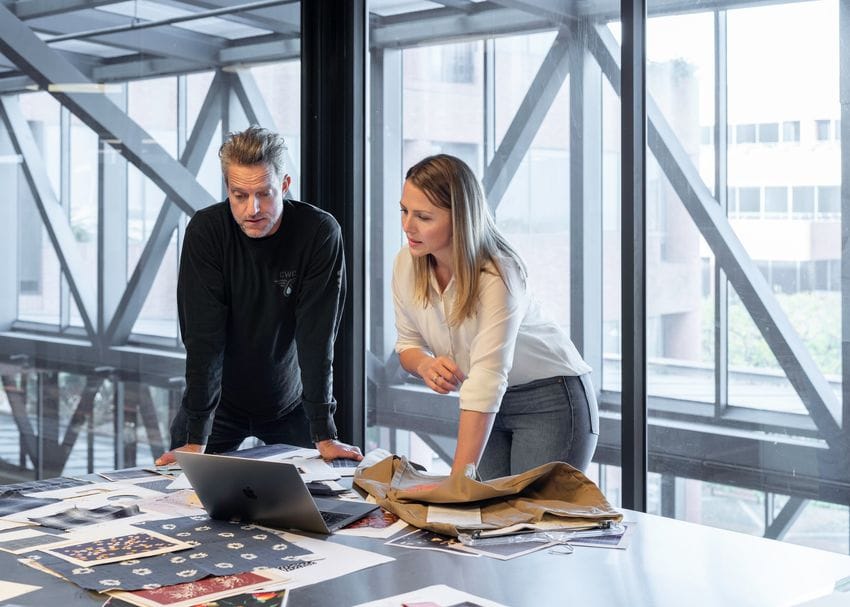 Looking for a credit or charge card that's built for your business? Try American Express
A good credit card should work for you, not against you, and let you and your business take advantage of opportunities as they arise.
That's why business owners are looking to American Express' suite of business cards to make the most of their potential.
In addition to a healthy rewards program, American Express' products and services make doing business that little bit easier.
American Express and your business
The variety of features available to business card holders is just one of the many reasons entrepreneurs and business owners keep returning to Amex.
Amex's business cards are built for business, and are equipped with products and solutions you won't find on a personal card.
From payments solutions designed to help small businesses manage their vendor payments and employee spend, to cross-border payments that are simple, secure and easy to set up, having one of the cards in the Business Card portfolio makes things smoother and presents everyday opportunities to earn either American Express Membership Rewards Points or Qantas Points to be redeemed for business or personal rewards.
Whether you're considering a Platinum Business Card, a Qantas Business Rewards Card or a Business Explorer Credit Card, the benefits are endless.
The benefits of American Express Business cards
Amex's business cards can give you greater purchasing power, with their credit product having a fixed limit, and their charge products having no pre set spending limits, giving your business flexibility over how much you can borrow and spend. With Amex charge cards also giving businesses up to 55 days to pay for purchases, depending on how and when you make your purchases, as well as the standing of your account at the time of purchase. With these additional days to pay, businesses can seize larger opportunities with ease. For example, the Qantas Business Rewards Card and Platinum Business Card offer access to up to $1.5M and up to $2M of unsecured funding respectively across a 12 month period. Although, no pre-set spending limit does not mean unlimited spending. Your purchases are approved based on a variety of factors.
Because a statement of purchases is stored all in one place, Amex offers increased visibility - letting you track spending, download statements, and demonstrate businesses growth should you wish to apply for a loan. As Amex cards are able to integrate seamlessly with popular accounting software including MYOB and Quicken, you can analyse important financial information with ease.
Not only that, but dedicated business cards mean you can clearly delineate your business spend from your personal spend.
Worried about keeping track of employee expenses on a business cards? Fret not – employee card expenses can be viewed and tracked in real time within the Amex App, giving you more visibility and control, all within the one account. Amex charge cards even allow you to set individual spend limits for employee cards, assuring you're able to focus on the things that really matter to your business.
Business card holders also get access to Business Class - a program providing members with complimentary access to some of Australia's top business minds via mentoring opportunities, seminars, workshops and exclusive content.
Finally, enjoy the VIP treatment with your Dedicated Account Manager, who personally assists Platinum Business card holders extract the most value out of their card, from a rewards and benefits perspective. They can also assist with helping you understand how to utilise your card to manage your cash flow, providing even further support on commercial and financial enquiries.
Manage your cash flow with a business card
From employee cards to extended payment periods, American Express business cards can help you gain greater control over your business' cash flow.
Depending on what card you choose, the date and method of your purchase, as well as the standing of your account at the time of purchase, you may be able to enjoy up to 51 or 55 days to pay for purchases, giving you more time with on-hand cash before the balance is due to be paid.
The Amex App also assists businesses keep track of their points earning, access exclusive Amex card member deals, view transaction and spend data, and even set helpful card notifications such as card limit or payment reminders.
Amex lets you pay virtually any supplier internationally or domestically, even if they don't accept card payments. Plus, Amex can help you manage your FX exposure by walking you through key risk management solutions. Enroll with American Express AccessLine to make fast trusted payments virtually anywhere in the world.
Ready to get started?
Whether you're interested in the Platinum Business Card, the Qantas Business Rewards Card or the Business Explorer Card, see a list below of current offers for new Card Members to enjoy (T&C's, Minimum Spend and Eligibility Criteria Apply):



More from American Express
Whether you're wanting to earn rewards from your business expenditure or boost up...
American Express
A good credit card should work for you, not against you, and let you and your business ...
American Express