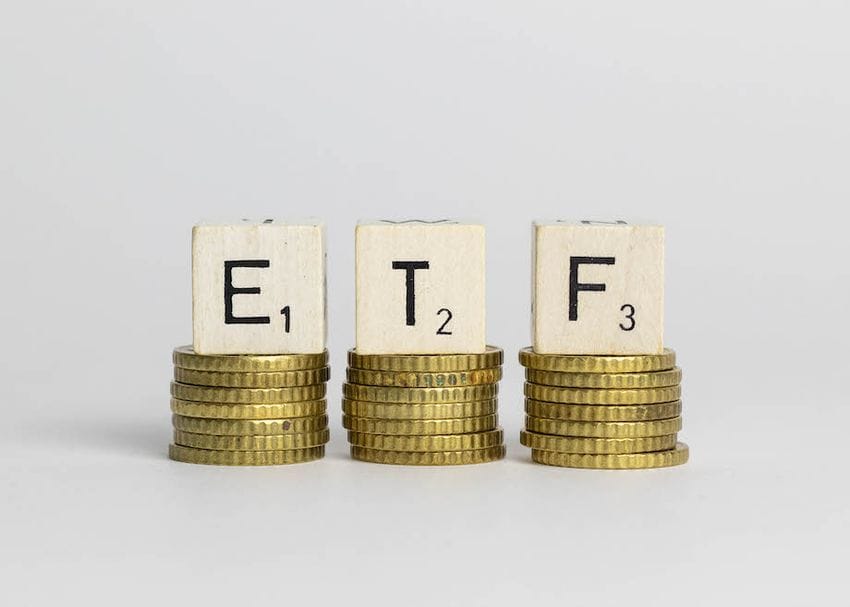 Want to diversify your eToro portfolio? Consider ETFs
Any reputable financial advisor will tell you that a diverse portfolio is a good portfolio.
With risk spread out over a variety of investment products, losses are constrained, and you can potentially feel gains across the board.
Exchange traded funds (or ETFs for short) are one way to diversify your portfolio, and users of eToro have direct access to plenty of them for many asset classes.
---
As the old saying goes don't put all your eggs in one basket.
This saying rings true for investors too; a diverse portfolio means you can ride the success of a number of sectors and you may minimise risk along the way.
Sure, chucking everything you have at one company you're sure is on a rocket to the moon can certainly pay off - but it can also end in disaster.
That's why exchange traded funds (ETFs) have proven to be a popular investment product.
ETFs are a way to trade on an entire index, sector, commodity or other asset, but can be bought or sold on a stock exchange the same way you would any company's shares.
For example, one could invest in the SPDR S&P 500 ETF which tracks the performance of the S&P 500 - an index of the 500 largest companies listed in the United States - giving you access to the rises (and falls) of the country's top companies.
Instead of putting all your eggs in one basket, ETFs allow you to buy a bunch of baskets and split your wealth across them all.
There are a bunch of ETFs investors can consider, including:
Bond ETFs (which might include government bonds, corporate bonds and local government bonds)
Industry ETFs (which track the performance of specific industries like tech, banking, or energy companies)
Commodity ETFs (where you can invest in commodities like gold, oil and silver)
Currency ETFs (where you can invest in foreign currencies including the US dollar, the Australian dollar, and many more)
Inverse ETFs (where savvier investors can attempt to short stocks and earn gains from stock declines).
Of course, even with ETFs, profits are not guaranteed, and each fund has its own risks.
How to trade ETFs on eToro
If you're looking to realise some gains on industries, commodities or currencies, eToro has a large portfolio of ETFs to trade.
The approach to trading ETFs on eToro is essentially the same as trading individual stocks if you believe that an index is set to rise traders open a 'BUY' position on the ETF that covers that market.
For example, if you wanted to capture the rise of the S&P 500, you would open a 'BUY' position on an ETF like the SPDR S&P 500 ETF (SPY).
If the SPY rises, so does your investment. Conversely, if it falls you'll record a loss.
eToro also allows traders to go short on ETFs, meaning users would open a 'SELL' position on an ETF for an index or asset that they believe will fall in the future.
On eToro, users must enter into a contract for difference (CFD) in order to short ETFs. CFDs are financial products that offer investors and traders the opportunity to profit from price movements without actually owning the underlying security. The platform uses this same approach with cryptocurrency trading (link to previous post about crypto).
Unlike trading US stocks, eToro in Australia does take commission for ETFs, and there may be some charges associated with trading these types of products.
ETFs can reduce risk in your portfolio
Of course, no investment product is without risk. But the diversified nature of ETFs means risk is lower as you're exposed to more companies, bonds or commodities.
According to eToro market analyst Josh Gilbert, ETFs can be a handy asset allocation tool to help you gain access to different areas of the financial markets.
"This is useful for gaining access to markets that are traditionally known as hard to access," says Gilbert.
"Investing in ETFs is a great way to diversify your portfolio. Through one ETF, you can potentially gain exposure to hundreds of stocks. For example, the SPDR S&P 500 ETF provides exposure to 500 different stocks.
"This, therefore, minimises risk by investing across numerous sectors and stocks rather than picking individual stocks."
What ETFs are available on eToro?
There are more than 100 ETFs available to eToro users on the platform, so it certainly pays to do some research.
Here are a few examples of what's on offer:
SPDR S&P 500 ETF (SPY) - tracks the S&P 500 index, a list of the 500 largest companies in the US
iShares FTSE 100 UCITS ETF (ISF.L) - tracks the FTSE 100 index, a share index of the 100 companies listed on the London Stock Exchange with the highest market capitalisation
Healthcare Select Sector SPDR ETF (XLV) - provides exposure to healthcare stocks in the S&P 500 index
iShares Edge MSCI USA Quality Factor ETF (QUAL) - invests in large-and mid-cap US stocks with strong fundamentals
iShares Barclays 1-3 Year Treasury Bond ETF (SHY) - provides exposure to US Treasury bonds
SPDR Gold ETF (GLD) - tracks the performance of gold
Vanguard Real Estate ETF (VNQ) - tracks the performance of the MSCI US Investable Market Real Estate 25/50 Index, an index designed to track the large-, mid-and small-cap segments of the US equity universe, with all securities classified in the real estate sector
Proshares Ultra S&P 500 (SSO) - amplifies exposure to the daily return of the S&P 500 index
Josh Gilbert's market analysis
BNA: What have been some high-performance ETFs in 2021?
"So far this year, we are seeing a rotation away from tech stocks into value stocks.
"With the increase in bond yields and fears that the rising inflation will force the Federal Reserve's hand, specific sectors have performed better than others. The XLF ( Financial Sector SPDR ETF) and the XLE ( Energy Select Sector SPDR ETF) have been in focus so far and have performed exceptionally well YTD, with XLE gaining 35% and the XLF gaining 28% YTD.
"Even the SPY (SPDR S&P 500 ETF Trust) has performed well this year, gaining more than 13%. This has set the course for the S&P500 to reach its 3rd year of gains. This has only been seen twice since the 1970s: the 5-year bull run into the 2000 tech bubble and between 2012-14."
BNA: What ETFs have suffered from market forces?
"The main ETF to mention here is ARKK. It sprung into the limelight in 2020, with its disruptive investments managed by Cathie Wood. In 2020, ARKK gained around 148% after buying stocks such as Tesla and Square. Ark Invest now controls approximately ten different ETFs, providing exposure to various sectors of the market, with the main focus on tech.
"ARKK ( ARK Innovation ETF ) is heavily weighted towards health care and information technology assets. The ETF offers exposure to a range of sectors, allowing you to increase the diversity of your portfolio.
"After such a strong year in 2020, ARKK has felt the full impact of the tech sell-off, falling around 12% this year."
---
Photo credit: Marco Verch on Flickr