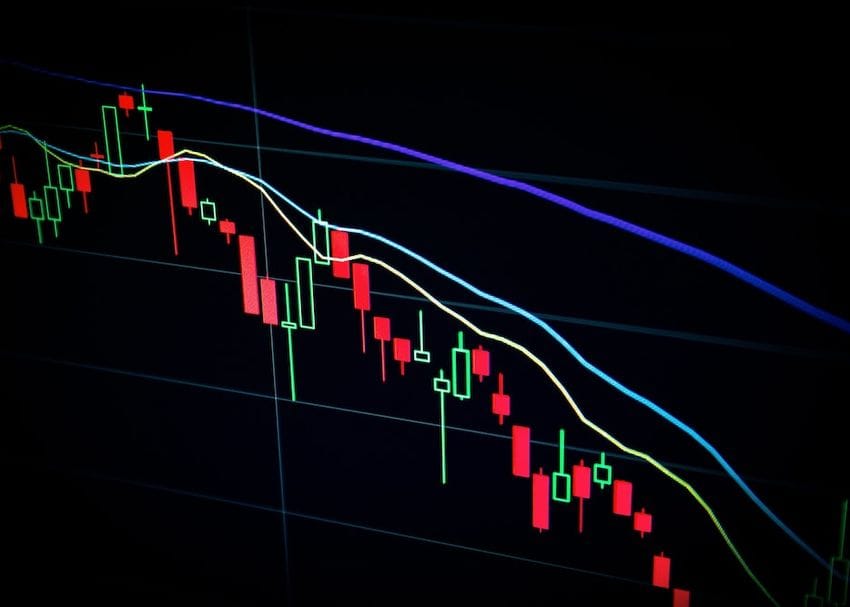 What to do (and what to avoid) in a bear market
For investors worldwide, emotions are running high as the current bear market overstays its welcome.
Distress and uncertainty are some feelings many might be experiencing when taking a cautious glance at their portfolio - but with the right strategies, opportunities still abound for the savvy trader.
While simply defined as a period when a market experiences extended price declines, a bear market really applies to markets that have dropped by more than 20 per cent.
With inflation wreaking havoc on household budgets as the economy reboots post-pandemic, the current bear market may linger for some time still.
According to eToro market analyst Josh Gilbert, the current bear market is likely to be the first for many investors, especially those that started trading over the last couple of years.
"If we take the S&P500 as an example, bear markets are few and far between, with just 12 bear markets in the last 70 years. On average, they last 19 months and see a 38 per cent drop in value," Gilbert said.
"For many, this is likely to be their first bear market. Investors may see their portfolio dramatically decrease in value and this can be distressing.
"They are tough to navigate, but it's important to remember that history tells us that bear markets always end, and bull markets are built on the shoulders of bear markets."
Sounds promising - but how long will the current market conditions last?
"If history is anything to go by, we may still have further downside. It's impossible to predict how long this bear market will last. However, we see the macro environment improving in the 2nd half of 2022, which could ease the market decline," Gilbert said.
"On the other hand, a recession in the US could see this bear market last longer than expected. Risks have been rising over a recession, but it's not inevitable. US growth is resilient so far, consumers have significant savings, and companies are near-record profit margins.
"Falling company profits are the fundamental impact of a recession, and Q2 earnings season could be an important indicator."
As Gilbert said, brighter times are on the horizon - but in this current environment there are plenty of opportunities, provided the right strategies are implemented.
Social investing network eToro offers users a range of educational content and investment solutions for seasoned pros and beginners to give them the knowledge and tools to set their strategies to weather the bear market.
Bear market strategies
With markets going down, it pays to recalibrate your investment strategy to deal with the bear market.
However, thanks to eToro, this process couldn't be simpler. Though the names of some strategies might sound daunting, all it takes is research to find out what's best for your portfolio and your own personal situation.
"From time to time, you'll want to evaluate your investment portfolio and your situation," Gilbert said.
"This could mean diversifying your investments if you feel over-exposed to one area of the market or understanding your finances to weather the bear market."
One such strategy is called 'dollar-cost averaging' in which investors divide up the total amount to be invested across periodic purchases in the hope of reducing the impact of volatility - something we've certainly become accustomed to over these last few years.
This is a strategy that is particularly helpful, even those investors with a short-term outlook.
"Strategies such as dollar-cost averaging can allow you to eliminate the task of trying to time the market or 'find the bottom'," Gilbert said.
"It's a strategy that rewards consistency over timing, allowing you to protect against the unpredictable nature of markets."
Another safe haven during a bear market period is in defensive assets - those that stand the test of time, no matter the market situation. Recalibrating your investment mix to favour sectors that human beings will always turn to protects your portfolio from volatility in non-essentials - the first to fall off shopping lists when budgets get tight.
"Defensive assets often provide a safe haven to investors and help manage risk when broad markets such as the S&P 500 enter bear market territory. Investors are looking for stable earnings and dividends, especially as the macro risks continue to rise with inflation staying high and rates rising," Gilbert said.
"Sectors such as consumer staples, utilities and healthcare are generally less exposed to rising economic growth risks and will provide robust dividends."
Risk-management tools on eToro can also be used defensively during periods of economic woe. Two of the most commonly used are Stop-losses and Take Profits - used to automatically sell your position if it makes too much of a loss or meets your profit target.
The investment platform also offers traders the option to invest in Exchange-Traded Funds (ETFs) which act as a bundle of shares covering a specific sector.
In times of volatility this can prove useful, and can shield traders from massive losses in the event a specific business goes bust. Rather than losing everything on one company, trading an ETF means you're exposed to a sector as a whole.
If you're feeling overwhelmed, eToro's CopyTrader function allows investors to link their portfolio to other leading investors and replicate their actions.
Finally - don't get overwhelmed
There's no silver bullet for a bear market, but armed with some strategies investors are able to make the most of the downturn.
That doesn't mean there are no potholes to avoid. According to Gilbert, not setting investment goals and letting emotion take over during this high-stakes moment are both big mistakes for new investors.
"Setting goals is essential for investing, whether that's buy and sell targets or setting a timeline for how long you want to invest," Gilbert said.
"If you're investing for an extended period, you may not want to sell at the first sign of distress. History tells us you need to be invested in markets through the tough times to be rewarded. The average S&P 500 bull market is 178 per cent and lasts 60 months, and compared to the bear market stat I mentioned earlier, this is over four times larger and longer than the average bear market drop of -38 per cent over 19 months.
"In today's market, investors should consider adjusting their portfolios as the macro environment changes and not make radical decisions based on emotions."