A MELBOURNE startup has raised a record $1.2 million in pledges on Kickstarter for its world-first invention.
Nura headphones use soundwave technology to measure a listener's hearing and sound frequency sensitivity and adapts the music accordingly.
The customised effect means the same pair of headphones sound different for each person.
The crowdfunding campaign has attracted almost 4000 backers, with 20 per cent of nura's supporters from Australia - well above the national average of 3 per cent.
Nura co-founder and CEO Kyle Slater says company chose to launch on Kickstarter to connect with the community.
"We have been blown away by the incredible support and feedback from the pioneering backers of nura, who have already had enormous influence on the final product," Slater says.
"Through Kickstarter, we aren't just pre-selling our product and raising funds to enable us to begin mass production, we're also building relationships and learning from innovative and visionary backers.
"The Kickstarter funds will be used on tooling for mass production, regulatory certifications, sourcing of materials and distribution."
Founded in April last year, nura comprises a team of experts in engineering, acoustics, biology, hearing science and product delivery.
The startup has received funding from the Melbourne Accelerator Program and is a graduate of hardware accelerator HAX.
"We're really excited to be Australia's most funded Kickstarter and we believe this is a strong indicator of the demand for rich, quality experiences in this golden age of music," Slater says.
There are more than 5500 Australian projects on Kickstarter, including film, music, art, theatre, games and design. Globally, less than 1 per cent of Kickstarter projects achieve more than $1 million in funding.
The nura campaign will close on July 15.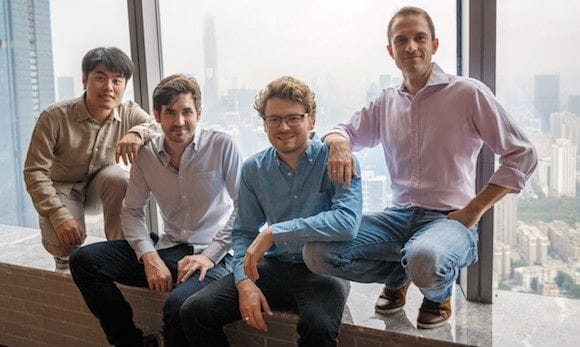 nura team Wilson Shao, co-founder & CTO Luke Campbell, co-founder & CEO Kyle Slater, co-founder & COO Dragan Petrovic.
Get our daily business news
Sign up to our free email news updates.