In a traditionally male-dominated automotive world, entrepreneur Maddison Lawrence has created an oasis for young women to enter the industry with her vehicle wrapping business Slick Azz Protective Films.
After taking over her mother's auto detailing business for $11,000 when she was just fresh out of high school, Lawrence has persevered for the past 11 years to become a mainstay in Brisbane with 33 per cent sales growth in FY21 alone.
She was never fazed by the idea of running her own business, but certainly received a wake-up call about the industry's culture when she gained the distribution rights to sell US-based FlexiShield's protective paint film (PPF) in 2016.
The entrepreneur had done her due diligence and understood the value her product could bring, but was ridiculed at international trade shows when she proposed it could be installed on large vehicles.
"I knew that the idea in theory worked. I really wanted to prove it, but I got laughed at by the manufacturers of the products back then," she said.
"They told me I was crazy that I even wanted to put this film on trucks because that's not what it was developed for."
"I'm sure they must have been thinking, 'What the hell does this young girl think she's doing?'"
Originally known as the 'Clear Bra', PPF was used in the 1950s to protect military helicopter rotor blades and is now installed on vehicles to prevent scratches.
Despite the scepticism from some corners, Lawrence sensed the product's potential and doubled down on her vision two years later, opting to sell the car detailing contract for four times its purchase price to shore up the funds for opening a PPF installation facility in Wacol.
Growing out the team to seven women, the 28-year-old founder is planning to open a second Slick Azz store in Brendale on 1 March.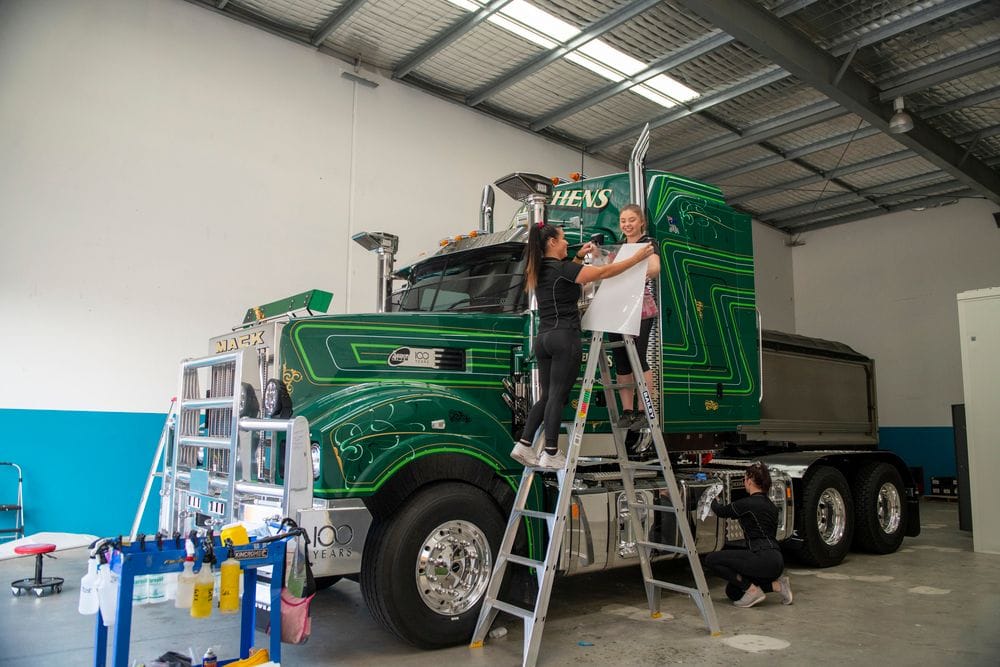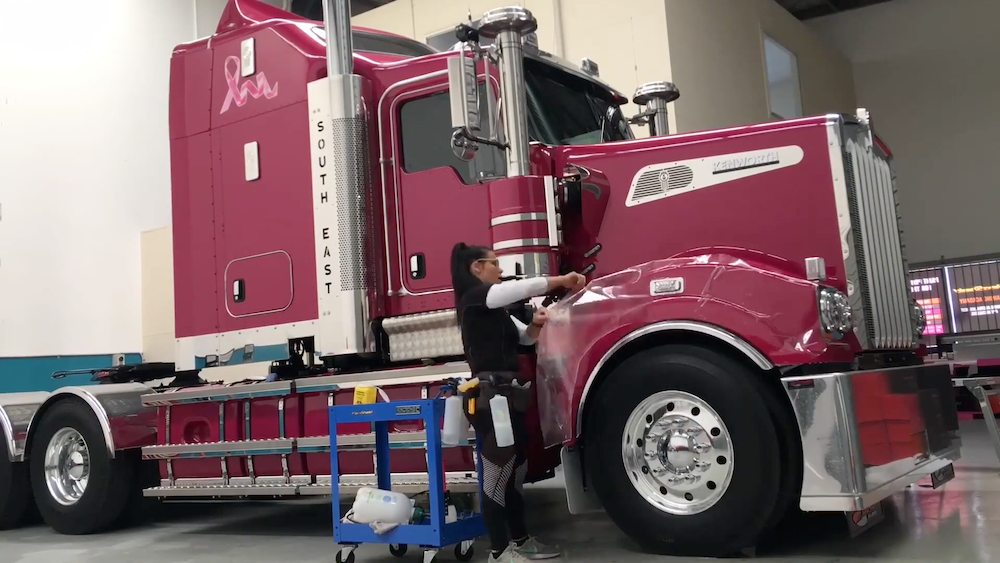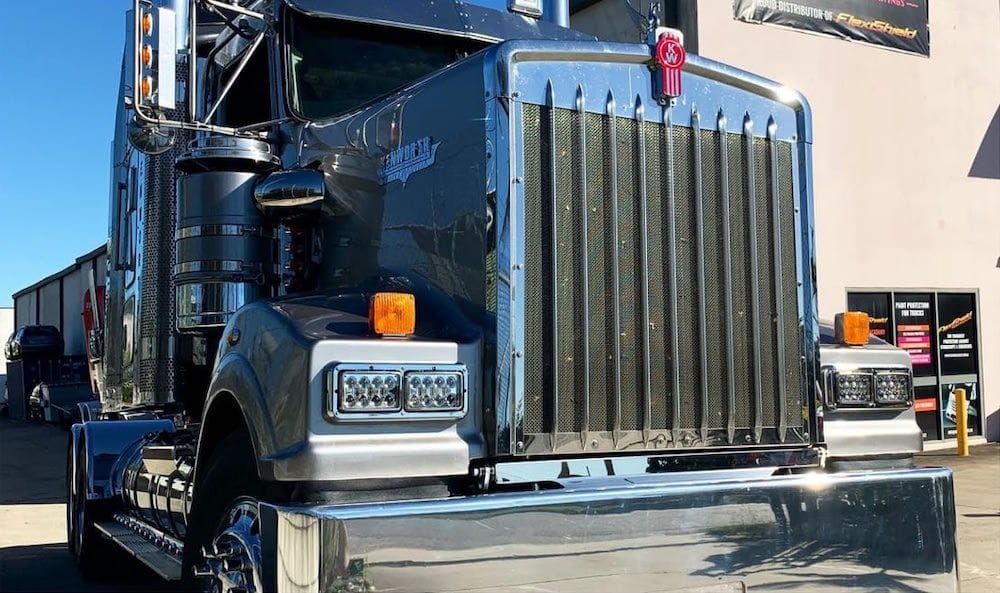 "Would I do business with this person if they're male or female? It really shouldn't matter. If their product stacks up, their service stacks up, they can pay their bills and not be behind, that means they're a good enough business person," she said.
"The respect that the customers have given to me and have done for many years now – they naturally do the exact same with the girls."
Lawrence continues to recruit young women who are drawn to an industry often dominated by their male counterparts, finding that the majority of her applicants are now female.
"One of the girls is a lot like me when I was her age. You say all these funny things – there's no filter. They've still got that curiosity and the willingness to try," she said.
It's this approach that has kept Lawrence constantly finding new ways to manage the business instead of becoming complacent with day-to-day operations.
"If you can nurture them in a workplace and use those skills where everyone's working collaboratively rather than trying to get people to follow what you're doing, of course it's going to work so much better," she said.
"And I think that is exactly why this business has worked so well – it's been an accumulation of all these minds and ideas."
Just as COVID-19 struck, Lawrence launched BushWrapz – a DIY wrap kit for petrol heads taking their four-wheel drives on off-road adventures.
The pre-cut templates are available across 40 PPF installers in Australia and offer protection for a range of vehicles, including Toyota Landcruisers and Ford Ranger Raptors.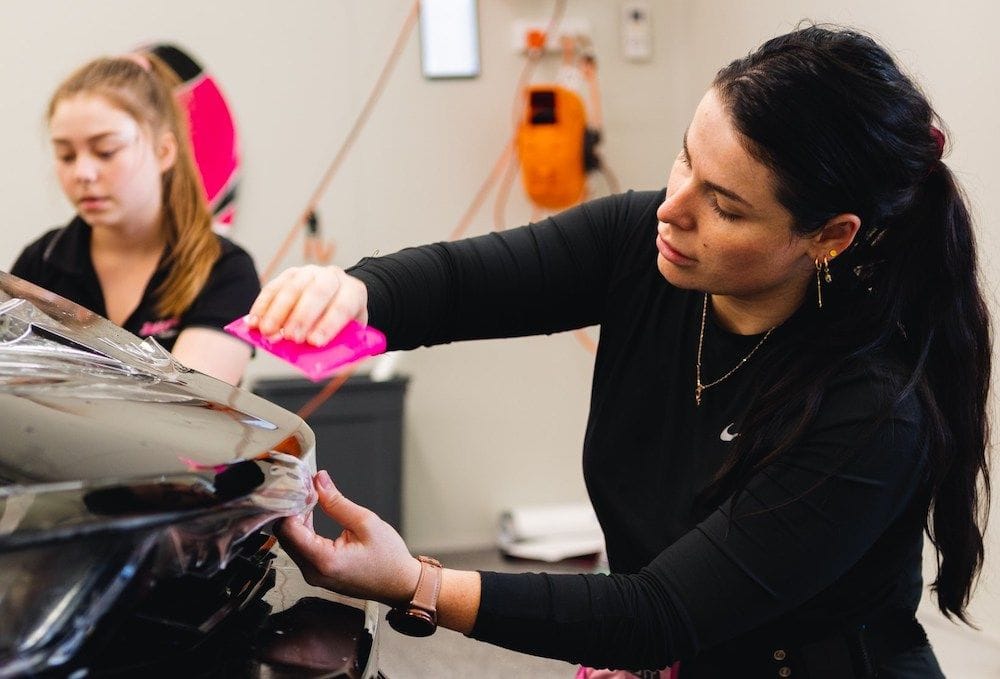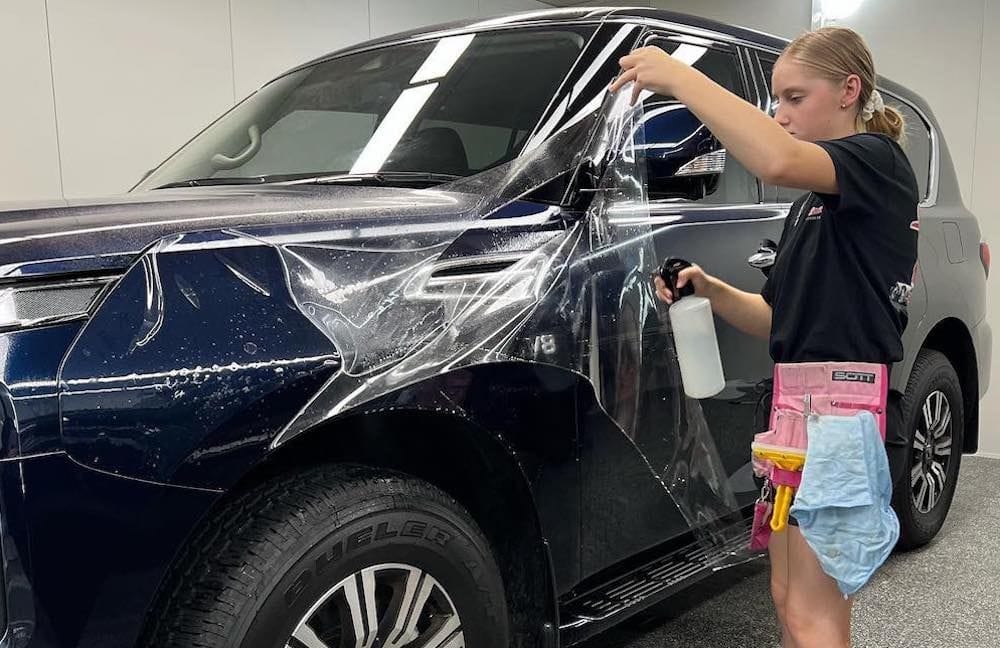 After receiving a flood of inquiries from the US, Lawrence plans to start shipping the kits via BushWrapz's e-commerce platform in June.
For her, the journey to reach this point has been worth it.
"It's really cool to see that we've grown a shop and a space within the industry, where people are accepting of us being women and they know that we still do our job as best we possibly can," she said.
"There is definitely more of a spotlight on what you're doing - your performance counts because that's how people [will] view other women in the industry,
"I feel like it's a bit of responsibility as well - to do a good job and to have a good reputation – for my staff and for other businesses to push through later as well."
Help us deliver quality journalism to you.
As a free and independent news site providing daily updates
during a period of unprecedented challenges for businesses everywhere
we call on your support