AFTER 45 changes to its original prospectus, music streaming company Guvera is now eyeing the home stretch for listing on the ASX.

Guvera issued a replacement prospectus yesterday following corporate regulator ASIC on June 9 extending the exposure period of the Gold Coast company's IPO.

This prevented investors from buying shares in Guvera for a further week.

Guvera lodged its original prospectus in early June, stating plans to raise up to $100 million through an IPO and list on the ASX on July 14. The company said it would need a minimum of $40 million to float on the ASX and safeguard its viability going forward.

The replacement prospectus lodged yesterday says Guvera will need a minimum of $50 million to float, with its IPO still accepting oversubscriptions for a further 20 million shares.
The closing date for investors has been extended to July 15 and Guvera is expected to commence trading on July 25.
Shares in Guvera will be issued at $1 each, as originally proposed.
Controversy has surrounded the Gold Coast music streaming company for weeks, the Australian startup and investor community primarily looking into Guvera's $1.3 billion valuation.

The company made a loss of $55.7 million for the first half of FY17, but Guvera CEO Darren Herft (pictured) believes it's 'impossible to do it any other way' for the time being.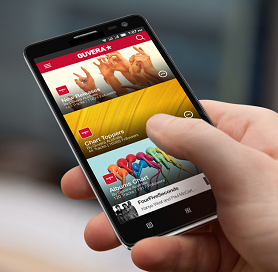 Guvera will still require additional funds within approximately seven to nine months after completing its offer.

Herft says Guvera must spend around $50 million to legally acquire licensing rights from music labels - which he says competitors like Pandora bypass through 'grey area' publishing bodies - before it can even have any revenue.

Responding to criticism, Herft strikes a comparison between Guvera and Facebook.
"We went back and studied the Facebook IPO and there is a real similarity to what the press is writing about Guvera and Facebook IPO," says Herft.
"Hammering its value, strategy, ad-fund model - 'the company only has $1 billion revenue but worth $100 billion' - not proven, too early to list. Mark Zuckerberg got caned as well.

"Four years later, Facebook just did $6 billion revenue in 13 weeks and 82 per cent on mobile advertising. That's Guvera's business model. Facebook will do $25 to $30 billion in revenue this year, double the music industry's revenue, all driven by mobile advertising.

"We've built our business to be a mass market player and believe we can create billion-dollar revenues for the music industry based on the model we have created.

"We don't need help with that, we can do it ourselves - we just need the market to be a little more understanding about the business we're actually running."

Herft's firm AMMA Private Equity is underwriting $10 million of the IPO, conditional on Guvera raising $40 million. Originally this was conditional on Guvera raising $30 million.

The costs associated with the offer have also risen to now sit in the range of $7.6 to $11.5 million, as opposed to $6.6 to $11.3 million.

Melbourne-based D H Flinders Corporate Advisory is acting as the lead manager to Guvera for the IPO.

Listen up - more Guvera news:
Get our daily business news
Sign up to our free email news updates.