QUEENSLAND'S infrastructure industry is hanging in the balance, and a leading industry board believes anymore limbo will only have a sinking effect, in light of an estimated 30 to 40 per cent of workers already having left the region in the past few years.
Infrastructure Association of Queensland (IAQ) executive director Roger Black (pictured below right) fears delays in billions of dollars' worth of major projects promised by the Newman Government will see out more workers.
"Things are already quiet - since about 2011 the industry has crashed pretty substantially," says Black.
"Over the last three years Queensland's infrastructure industry has lost 30 to 40 per cent of its skilled workers to New South Wales and overseas, many leaving the industry altogether.
"If the Palaszczuk government (Annastacia Palaszczuk pictured below left) doesn't prioritise a clear plan to ensure a pipeline of projects, then our industry will really be in trouble.
"The health of the state's economy will decline and jobs will disappear."
Black says workers are already leaving the industry at a rapid rate due to lack of work, with the ramification of higher infrastructure delivery costs to taxpayers.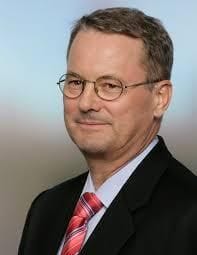 He says "the downturn is severe" and hasn't been this sharp since the early 2000s.
Even the larger Brisbane-based engineering and infrastructure companies, such as Seymour Whyte (ASX: SWL), have somewhat stalled over the period. Private companies Murphy Pipe & Civil, Wagners and Mitchell Group were contacted but declined to comment.
In its recent half year results, SWL reported its NPAT had declined 34 per cent from the previous corresponding period and cited "increased uncertainty in Queensland" potentially pushing back its pipeline.
A primary focus of the company is building a "more balanced business" and relying less on individual geographies. Queensland operations currently contribute 58 per cent of group revenue.
The IAC's Roger Black says companies are currently facing the dilemma of whether to keep paying staff even though there is less work or letting them go altogether.
"I'm not sure if the government understands this dilemma," says Black.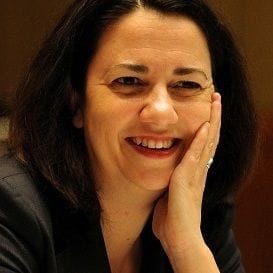 "Even in the few weeks since the election, a couple of our members [there are 16 in total] have laid off more staff with the most recent rounds occurring on Monday.
"The skills base in Queensland is eroded once governments pause on infrastructure projects - we are left with skills that weren't as strong as they were before."
With asset sales off the table, Black says the IAQ is reinforcing its position on asset recycling to pay for economic enabling infrastructure.
He says the IAC is still yet to meet with the Palaszczuk Government, but opened communication soon after the election.
"The new government's plan is not obvious - I'm sure they have one but obviously these things take time to roll out," says Black.
"Funding alternatives will need to be considered though.
"There are significant opportunities for financing partnerships to build now and pay later, keeping projects moving and skilled workers within our state borders."
Get our daily business news
Sign up to our free email news updates.