In this special annual report, Business News Australia uncovers Brisbane's leading ASX listed companies and shares an insight into their success.
1. Suncorp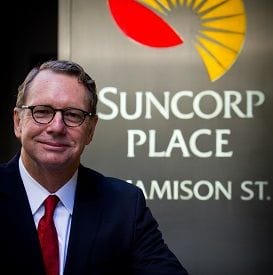 ASX:SUN
2016 Rank: 1
2015 Rank: 1
Market Cap April 2016: $15b
CEO: Michael Cameron
1H16 Profit: $530m
1H16 Revenue: $7.8b
Staff: 14,500
Listed: 1988
INSURANCE
A DELUGE of insurance claims following several natural disasters dampened Suncorp Group's interim profit, which fell almost $100 million from $631 million a year earlier.
Former CEO Patrick Snowball's successor Michael Cameron made moves to restore stability to the group after announcing the results, including rationalising its core brands to strengthen relationships with existing customers.
Suncorp announced a senior management reshuffle as part of its new operating model in February. Mark Reinke was appointed chief customer experience officer to boost engagement, while John Nesbitt will drive product development and pricing as CEO of banking and wealth.
Cameron says the strategy will allow the company to mitigate global uncertainty created by financial markets, climate change and cyber security in the long-term. Read More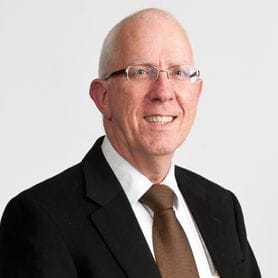 2. Aurizon Holdings
ASX:AZJ
2016 Rank: 2
2015 Rank: 2
Market Cap April 2016: $7.9b
CEO & MD: Lance Hockridge
1H16 Loss: $108m
1H16 Revenue: $1.8b
Staff: 6560
Listed: 2010
TRANSPORTATION
AURIZON Holdings remains in second place this year, despite swinging deep into the red with a half-year loss of $108 million.
Impairment charges of $426 million hindered the rail operator's result, including a $174 million writedown for its West Pilbara Iron Ore Project.
Aurizon managed to slash costs by $56 million in the first half, but it will establish a dedicated transformation unit overseen by Lance Hockridge to find further savings. This is expected to include job cuts, after the company's revised enterprise agreement was approved by Fair Work last year.
The group's subsidiary Aurizon Network flagged a potential profit hit last October, following a financial dispute relating to the $831 million Wiggins Island Coal Export Terminal. Aurizon has commenced proceedings in the Supreme Court of Queensland in a bid to enforce the contract it has in place for freight revenue from the new rail link it built in 2012-13.
The company also extended its contract with BHP Billiton for its Mt Arthur Coal mine until 2028, bolstering its full-year earnings guidance to be between $845 million and $885 million. Read More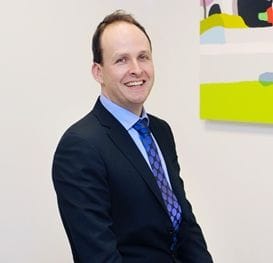 3. Tatts Group
ASX:TTS
2016 Rank: 3
2015 Rank: 3
Market Cap April 2016: $5.33b
CEO & MD: Robbie Cooke
1H16 Profit: $147.9m
1H16 Revenue: $1.6b
Staff: 3300
Listed: 2005
CONSUMER SERVICES
TATTS kept hitting the jackpot in the half year to December, quite literally. An unprecedented 24 jackpots at or above $15 million hit home for Australia's largest non-casino gambling group.
Online lotteries were the standout, growing 35 per cent from a small base. Tatts' rebranding of bricks-and-mortar Tatts Bet also seems to be paying off. The new brand, UBET, is a bricks-and-clicks play and six months' post-launch stood as the second most profitable in its field.
After the reporting period, Tatts held its head high this March at the High Court of Australia as the company competed against the State of Victoria. It lost the battle and was forced to hand back $540 million in lost pokies compensation to the State. The windfall may impact the full year, but Tatts claims shareholders won't go without a solid dividend payout. Read More
4. Domino's Pizza Enterprises
ASX: DMP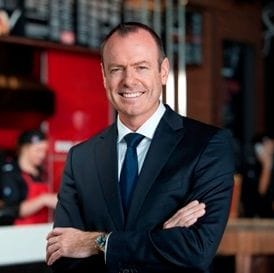 2016 Rank: 4
2015 Rank: 7
Market Cap April 2016: $4.9b
CEO & MD: Don Meij
1H16 Profit: $45.6m
1H16 Revenue: $445.3m
Staff: 26,000
Listed: 2005
CONSUMER SERVICES
STRONG sales across its global network of stores delivered another record half-year profit for Domino's Pizza Enterprises.
The company plans to sustain this growth by opening 4250 stores by 2025, with its presence in Europe set to stand at more than double the number of stores in Australia. The acquisition of 89 Pizza Sprint stores in France earlier this year, as well as 212 Joey's Pizza stores across Germany, has kicked off the campaign.
Technology continues to be a driving force for Domino's, with the introduction of the GPS Driver Technology, SMS ordering, electric pushbikes and Smart Watch ordering.
In a world-first, Domino's recently unveiled plans for an autonomous delivery vehicle known as DRU (Domino's Robotic Unit). The prototype was developed at the company's innovation hub DLAB. Read More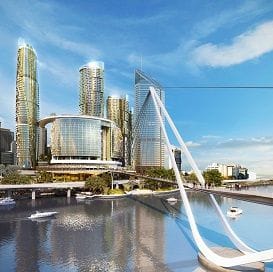 5. The Star Entertainment Group
ASX:SGR
2016 Rank: 5
2015 Rank: 6
Market Cap April 2016: $4.64b
CEO & MD: Matt Bekier
1H16 Profit: $60.3m
1H16 Revenue: $1.1b
Staff: 8000
Listed: 2011
CONSUMER SERVICES
HIGH rollers took shine off The Star Entertainment Group's latest interim earnings which slumped 37 per cent.
VIP punters managed to strip Sydney's The Star of nearly $80 million in expected profits, while remaining revenues remained stable from the previous corresponding period.
It was a stroke of bad luck for the entertainment outfit formerly known as Echo Entertainment Group which is currently investing heavily in its properties. The Star is gearing up for the $3 billion Queen's Wharf Brisbane resort and casino precinct, and undertaking an $845 million revamp of both Sydney's The Star and Jupiters Casino on the Gold Coast. Read More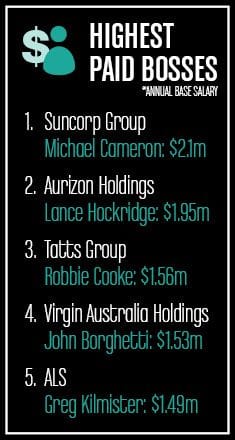 6. Bank of Queensland
ASX:BOQ
2016: Rank 6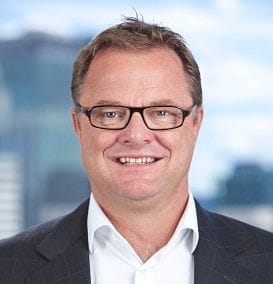 2015 Rank: 4
Market Cap April 2016: $4.32b
CEO & MD: Jon Sutton
1H16 Profit: $179m
1H16 Revenue: $552m
Staff: 1800
Listed: 1971
BANKS
FOR the first time ever, Bank of Queensland signalled with its latest half-year result that it will raise interest rates independently of major banks and the Reserve Bank of Australia.
Its rates for owner occupiers will go up by 0.12 per cent and by 0.25 per cent for investors from April 15.
The regional bank increased its first-half profit by 7 per cent due to faster loan growth, lower bad debts and its Investec acquisition.
Bank of Queensland CEO and managing director Jon Sutton calls Queensland a 'patchwork quilt' in an economic sense due to the resources slump, compared to other states which reflected a more uniform pattern.
With that, Sutton says the outlook for smaller regional banks such as Bank of Queensland is 'relatively bright' and the bank's diversification away from Queensland will mitigate risk.
Home loans are still the cornerstone of the bank and interest rates are expected to remain low.
Bank of Queensland is also about to invest heavily in digitisation to grow its digits.
Automation of the bank's lending system and IT operations is expected to reduce staff count. Read More
7. Flight Centre Travel Group
ASX:FLT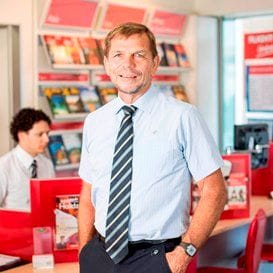 2016 Rank: 7
2015 Rank: 5
Market Cap April 2016: $4.28b
MD: Graham Turner
1H16 Profit: $116.7m
1H16 Revenue: $1.3b
Staff: 15,000
Listed: 1995
CONSUMER SERVICES
FLIGHT Centre capitalised on a global travel bug during the first half of FY16, with profits soaring 16.3 per cent to $116.7 million.
The travel retailer's businesses in the UK, Ireland and South Africa performed particularly well, with growing interest in the United Arab Emirates.
Cracking the corporate travel market remains a key focus, aided by the acquisition of Business Travel Development in the Netherlands and combined with NSW Government and Cricket Australia contract wins.
It follows a string of investments for the company, including charter aircraft business AVMIN, Malaysia-based Worldwide Aviation Services, and US-based group of companies StudentUniverse.com and BYOjet group.
The High Court of Australia has granted the Australian Competition and Consumer Commission special leave to reinstate a $11 million penalty for price fixing, which Flight Centre successfully appealed last year.
The six-year legal battle between the consumer watchdog and the company will come to a head later this year. Read More
8. ALS Limited
ASK:ALQ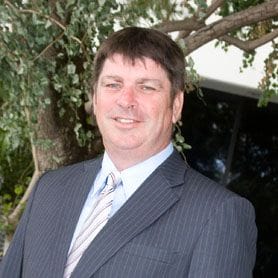 2016 Rank: 8
2015 Rank: 8
Market Cap April 2016: $1.89b
CEO & MD: Greg Kilmister
1H16 Profit: $57.1m
1H16 Revenue: $712.1m
Staff: 11,700
Listed: 1952
COMMERCIAL SERVICES & SUPPLIES
DIVERSIFICATION is paying dividends for ALS, with the laboratory testing provider weathering difficult market conditions to deliver an interim profit of $57.1 million.
Life Sciences, offering food and pharmaceutical and environmental testing, is the company's fastest growing division with a pipeline of growth opportunities in the works. However, revenue in both its industrial and energy resources divisions declined compared to the first half of FY15.
ALS is in discussions with a number of bolt-on acquisition targets in the food sector, following its $317 million equity raising in December. The proceeds were also used to pay down debt to $488 million.
The company acquired Maverick Testing Laboratories and Mav-Tech in Texas earlier this year to bolster its engineering solutions and diagnostic testing offering in the US.
An impairment of $330 million is expected to be booked for the financial year ending March 31, relating to its oil and gas services business.
9. A.P. Eagers
ASX:APE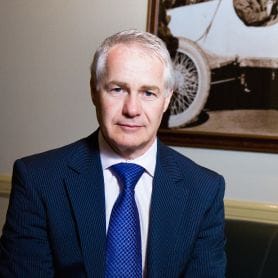 2016 Rank: 9
2015 Rank: 14
Market Cap April 2016: $1.81b
CEO & MD: Martin Ward
CY15 Profit: $87m
CY15 Revenue: $3.3b
Staff: 3600
Listed: 1957
RETAILING
A.P. EAGERS has raced into the top 10 for the first time following a 13 per cent lift in full-year profits to $87 million in the 2015 calendar year.
The result was driven by a record number of consumers upgrading to new vehicles across the group's network of dealerships, particularly with luxury car brands.
A.P. Eagers continued to persevere with truck retailing, despite challenging trading conditions hampering returns. The company acquired Birrell Motors Group for $114 million last November, an operation that represents 12 car and truck brands in Tasmania and Melbourne.
The company also bolstered its offering in south-west Queensland, with the purchase of Crampton Automotive Group for $30 million earlier this year.
10. Cromwell Property Group
ASX:CMW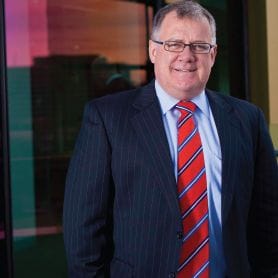 2016 Rank: 10
2015 Rank: 11
Market Cap April 2016: $1.77b
CEO: Paul Weightman
1H16 Profit: $195.5m
1H16 Revenue: $301.8m
Staff: 300
Listed: 1973
REAL ESTATE
MAJOR movements in the property market in the first half of FY16 have boosted Cromwell Property Group's bottom line 124 per cent to $195.5 million.
The result was also built on the sale of a number of assets above book value, including the sale of Terrace Office Park in Fortitude Valley for $31 million last September, Henry Waymouth Centre in Adelaide for $73 million in December and a government-tenanted tower in Sydney for $68 million in July.
The real estate investment manager also renegotiated its $861 million debt facility, ensuring flexibility to pursue further opportunities in the market.
Cromwell Property Group's Australian portfolio is valued at $2.2 billion, while total assets under management are worth $9.8 billion, including New Zealand and Europe.


Get our daily business news
Sign up to our free email news updates.