In this special annual report, Business News Australia uncovers Brisbane's leading public companies and shares an insight into their success.
41. Redflow
ASX: RFX
CAPITAL GOODS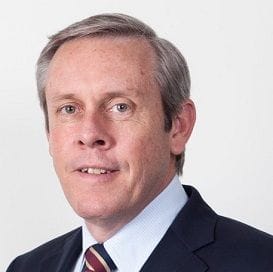 2015 Rank: 49
Market Cap April 2016: $143m
CEO & MD: Stuart Smith
1H16 Loss: $6.4m
1H16 Revenue: $290,000
Staff: 49
Listed: 2010
AFTER posting a half-year loss of $6.4 million, Redflow managed to reduce manufacturing costs by 15 per cent by outsourcing its ZBM electrode components to Flextronics in North America.
It follows an agreement between the energy solutions company and Ergon Energy in December to establish an on-grid demonstration of its large scale technology using ZBM flow batteries.
Redflow launched a lab in Adelaide for installation testing in March, ahead of the release of its residential battery ZCell. Using recyclable components, the system allows users to 'timeshift' solar power from day to night.
The company is poised to deliver growth in the second half, after raising almost $13 million in a share placement and underwritten rights offer earlier this year.
42. Lindsay Australia
ASX: LAU
TRANSPORTATION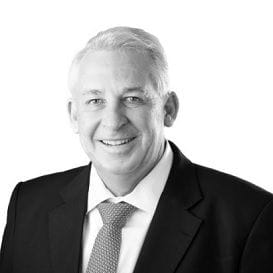 2015 Rank: n/a
Market Cap April 2016: $130m
CEO & MD: Michael Lindsay
1H16 Profit: $5.5m
1H16 Revenue: $168.9m
Staff: 990
Listed: 1994
TRANSPORT and logistics business Lindsay Australia saw revenue growth across all divisions in the latter half of 2015.
Revenue was up 6 per cent in rural and 4.6 per cent in transport from the previous corresponding period.
The company says reduction in its fleet's average age has improved profitability through newer vehicles having fewer major breakdowns, lower servicing costs and improved fuel consumption.
Lindsay Australia saw an increase in rural sales in north and central Queensland, which aligns with growth in transportation from those areas.
Profit was down on this arm of the business, but the company says this reflected its concentration on growth, which is expected to pay off as Lindsay Australia further establishes itself in these regions.
43. Collection House
ASX: CLH
INDUSTRIALS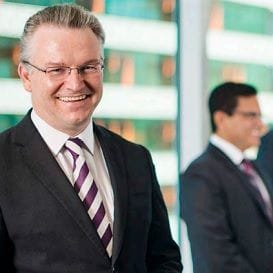 2015 Rank: 33
Market Cap April 2016: $126m
CEO & MD: Matthew Thomas
1H16 Profit: $8.3m
1H16 Revenue: $64.6m
Staff: 830
Listed: 2000
COLLECTION House secured a contract win with the ATO last year, signalling bluer skies may be ahead for the debt collection company.
With Australian household debt at record levels, there's a market for Collection House, but the Brisbane business says its half-year result was impacted by 'excessively high prices for debt'.
The collector of distressed debt experienced a 26 per cent slump in net profit after tax, citing a 5 to 8 per cent rise in purchased debt ledgers through the first half.
The company signed a two-year contract with the Australian Taxation Office in November, which probably won't affect the rest of this financial year's earnings, but will add to the business in coming years.
Matthew Thomas will leave the helm of the company on June 30 due to family reasons, after spending six years as CEO of Collection House. An executive search is now in motion.
44. Site Group International
ASX: SIT
CONSUMER SERVICES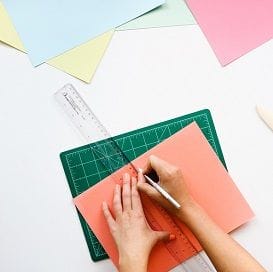 2015 Rank: n/a
Market Cap April 2016: $120m
CEO & MD: Vernon Wills
1H16 Profit: $3.4m
1H16 Revenue: $35.7m
Staff: 221
Listed: 1987
ACQUISITIONS and wider service offering has seen Site Group International's interim profit surge almost 2000 per cent in comparison to the previous half-year.
A number of businesses delivering education, training and labour services operate under the Site Group banner, targeting government and corporate clients.
The Site Skills Training division continues to expand internationally with recent projects in Malaysia, Myanmar, PNG, Singapore and Philippines.
The company also finalised an agreement with Abdulali Al-Ajmi Company in January for a heavy equipment training college in Saudi Arabia.
45. Wilson Group
ASX: WIG
DIVERSIFIED FINANCIALS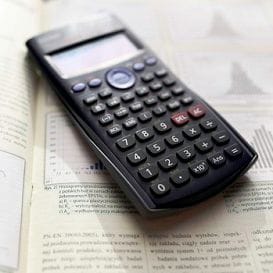 2015 Rank: 45
Market Cap April 2016: $99m
MD: Alex 'Sandy' Grant
1H16 Profit: $1.8m
1H16 Revenue: $3.6m
Staff: 170
Listed: 2007
FUNDS management firm Wilson Group exited the Wilson HTM Securities and Next businesses last year, leading to a number of expenses and write-offs in the latest half-year result.
Interim profit dipped almost 32 per cent compared to the previous period. Revenue was down 88 per cent, attributed to the loss of Wilson HTM Securities which contributed $26.8 million in revenue a year earlier. Revenue from continuing operations in the December half of FY16 was $3.64 million.
Wilson Group owns a 75 per cent stake in multi-boutique firm Pinnacle Investment Management, which has $18.9 billion in funds under management, up 17.4 per cent.
Wilson Group Priority Funds, which manages a portfolio of small and mid-capitalised companies, continues to perform well with a return of 15.7 per cent per annum.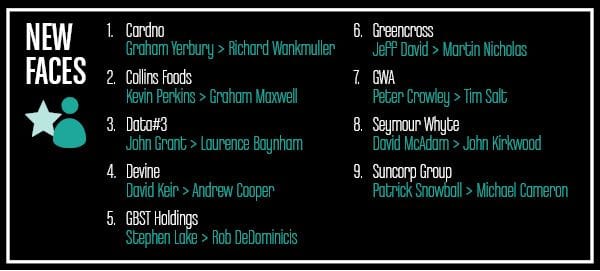 46. GARDA Diversified Property Fund
ASX: GDF
REAL ESTATE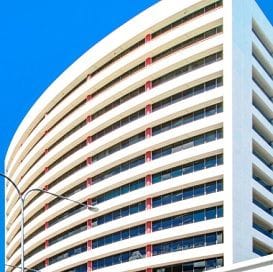 2015 Rank: n/a
Market Cap April 2016: $89m
MD: Matthew Madsen
1H16 Profit: $3.4m
1H16 Revenue: $8.5m
Staff: n/a
Listed: 2015
GARDA Diversified Property Fund was admitted to the ASX on June 30, after raising $70 million through an IPO.
As the remaining flagship fund of GARDA Capital Group, the real estate investment trust invests in commercial and industrial facilities along the east coast and has a portfolio valued at $140.7 million.
The fund's primary focus in the second half has been tenant retention and new tenant leasing, with 3554sqm of lease space under negotiation.
Major assets include an office building in Cairns valued at $37 million, a commercial building in Melbourne worth $31.6 million and The Circuit, a $20 million Australian Government building near Brisbane Airport.
GARDA Diversified Property Fund has reaffirmed the distribution rate of 9c per unit for the full year, representing a yield of 9.625 per cent.
47. Devine
ASX: DVN
REAL ESTATE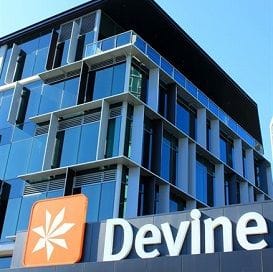 2015 Rank: 42
Market Cap April 2016: $89m
CEO: Andrew Cooper
CY15 Loss: $36m
CY15 Revenue: $269.5m
Staff: 132
Listed: 1993
RESIDENTIAL developer Devine reported a loss after tax of $36 million for the 12 months to December.
The house and land provider says this was largely due to the underperformance of Devine Constructions, which reported a loss before tax of $29.1 million.
The business appointed a new CEO after the reporting period in January, appointing Andrew Cooper who was previously executive director and chief operating officer of CIMIC Group's Leighton Properties.
CIMIC Group (ASX: CIM), which already controls 50.63 per cent of the company, proposed a takeover of Devine in November last year. This transpired a couple of weeks after the resignation of long-serving Devine CEO and managing director David Keir, who delivered two profit downgrades before then.
Devine advised shareholders against the takeover bid.
48. Seymour Whyte
ASX: SWL
CAPITAL GOODS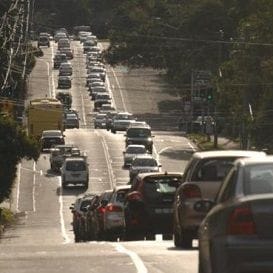 2015 Rank: 44
Market Cap April 2016: $79m
CEO & MD: John Kirkwood
1H16 Profit: $200,000
1H16 Revenue: $166.4m
Staff: 350
Listed: 2010
QUEENSLAND infrastructure took its toll on Seymour Whyte at the end of 2015.
The Brisbane infrastructure, engineering and construction outfit believes work on Queensland roads won't begin to pick up until 2019.
The company is expecting full-year profits to hit between $4 million and $5 million, significantly less than 2015's full-year result of $9.9 million.
Seymour Whyte did see its revenues climb 35 per cent, but two major loss-making projects and margin squeezes prevented this from flowing to the bottom line.
The company is diversifying outside of Queensland to offset risk. In the FY16 first half, NSW projects accounted for 45 per cent of revenue.
49. Tamawood
ASX: TWD
CONSUMER DURABLES & APPAREL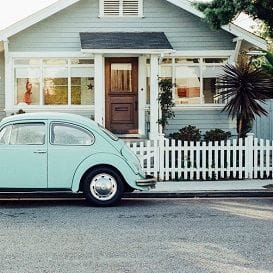 2015 Rank: 46
Market Cap April 2016: $78m
MD: Timothy Bartholomaeous
1H16 Profit: $3.3m
1H16 Revenue: $46.9m
Staff: n/a
Listed: 2000
HOME design and building project management company Tamawood saw a 30 per cent increase in sales in the first half of FY16 compared with the prior corresponding period.
The Brisbane-headquartered company, which operates construction operations in Queensland and NSW as well as franchises and renewable energy divisions, says its NSW business lagged because of delays in land registration.
Tamawood also operates the Dixon Homes subsidiary.
Looking further out the window, Tamawood intends to expand its franchise business into Melbourne and Adelaide within the next 12 to 18 months.
The business says it's well placed to take advantage of 'the continued prevailing market conditions' in the property sector.
50. Megaport
ASX: MP1
SOFTWARE & SERVICES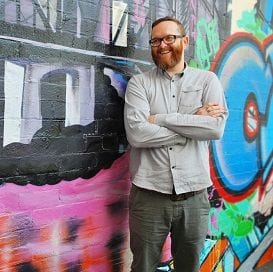 2015 Rank: n/a
Market Cap April 2016: $70m
CEO: Denver Maddux
1H16 Loss: $9.9m
1H16 Revenue: $220,543
Staff: 35
Listed: 2015
WITH any ambitious operation, the foundations have to be just right.
As such, Megaport's maiden reporting period resulted in a $9.9 million loss, taking into account one-off establishment costs and a $3.1 million IPO.
The elastic connectivity provider made many hires over the period and took up space in 54 data centres across 13 markets in five countries.
It now has the largest elastic interconnection network in Asia Pacific.
The company has also partnered with CyrusOne, the third-largest data centre operator in North America, which counts a significant number of Fortune 500 companies as clients.
Megaport is roughly halfway through the physical rollout of its core international expansion. Read More

Get our daily business news
Sign up to our free email news updates.