THIS is your access to the definitive list of Sydney's Top Listed Companies, compiled by the editorial team at Business News Australia.
This is the first of what will be an annual list of companies that are some of the heavyweights of Australia's business scene.
The top 10 gives insight into the biggest and most iconic companies based in Sydney, and it is a diverse list, featuring two of the Big Four banks, a supermarket and retail behemoth, real estate investment firms, an insurer, pallet maker, and hospital operator.
They may be Sydney's most valuable companies, but each is facing some serious challenges.


1. Commonwealth Bank of Australia
ASX: CBA
Market cap: $133.67b
CEO: Ian Narev
FY16 profit: $9.227b
FY16 revenue: $24.747b
Staff: 45,129
Listed: 1991
FINANCIALS
THE banking sector has been under siege on many levels this past year, culminating in the inaugural parliamentary inquiry into bank practices - what is expected to become an annual grilling of the heads of Australia's big four banks.

Commonwealth Bank CEO Ian Narev (pictured) was first off the blocks with testimony that was laced with apologies for past wrongs and promises that change is under way. It was hardly a royal commission, but the public grilling has put the banking sector on notice that it needs to address a string of controversies plaguing the sector.

Among the negatives for CBA during the year was the Comminsure scandal, where CBA's insurance arm was accused of unscrupulous behaviour in dealing with life insurance claims by policyholders.

However, the ultimate slapdown for Australia's largest company came a month after the parliamentary probe. Shareholders at the annual general meeting voted down the company's remuneration report in the first strike provisions for corporations. A second strike at the 2017 AGM would lead to the entire CBA board being up for re-election.

While Narev headlines the pay backlash at CBA after receiving a salary package of $12.3 million last financial year, the shareholder revolt was also in response to bonuses paid to senior staff in the wake of banking scandals.

CBA's profits are not in question after the company posted a record $9.45 billion net profit in FY16, buoyed by the retail division. The bank's retail business topped customer satisfaction surveys in each month of FY16 and profits in the division climbed 11 per cent to $4.4 billion.

However, the rise in bad loans on the bank's books and crowded competition for consumer loans has squeezed margins.

Scrutiny of the operations of Australia's biggest banks is expected to remain intense over the next year, and the banks themselves are already taking action with submissions to Parliament showing that CBA alone had investigated 1,400 suspected cases of staff misconduct over the past year.
2. Westpac Banking Corporation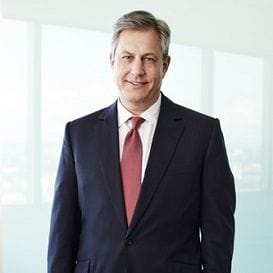 ASX: WBC
Market cap: $104.52b
CEO: Brian Hartzer
FY16 profit: $7.44b
FY16 revenue: $20.9b
Staff: 32,620
Listed: 1970
FINANCIALS
WESTPAC CEO Brian Hartzer (pictured) has laid bare the 'trust gap' that has widened between the banking sector and its customers.

It was another acknowledgement by one of Australia's most senior bank executives that there is room for improvement.

Just as CBA has been embroiled in controversy in recent years, so has Westpac, most notably the bank's car finance business Capital Finance Australia, which Westpac acquired from Lloyds Banking Group in 2013.

Capital Finance was fined in early 2016 for failing to provide sufficient information on vehicle repossession to its borrowers and their rights after this had occurred.

It wasn't the only sour news for Westpac in FY16 as the bank unveiled a $7.44 billion profit in November, down 7 per cent from the previous year.

The result was hit by a 49 per cent rise in impairments, although Hartzer was quick to point out that impairments of $457 million in the second half were 31 per cent lower than the first half. The first-half impairments were the result of significantly higher than expected bad loans from four major undisclosed borrowers to the tune of $252 million.

Growth in the bank's retail business reflected that of the CBA, but its private wealth and institutional banking divisions struggled.

Hartzer has since lowered the bank's expectations in regard to return on equity due to difficult market conditions, including higher compliance costs and capital requirements. Former CEO Gail Kelly had targeted 15 per cent ROI, but Hartzer's team is now targeting around 13 per cent.

Hartzer remains broadly confident in the fundamentals of the national housing market, despite challenges in the apartment market in some markets.

Westpac raised $6 billion in 2015 through capital issuance and the partial sale of BT Investment Management. Hartzer says this puts the bank on a better footing to confront potential challenges should they arise.

This year has seen Westpac launch its Service Promise program to establish a common set of service standards and behaviours across the group. The bank also continues to reconfigure its network of branches with 39 per cent now in the new layout and format.
3. Woolworths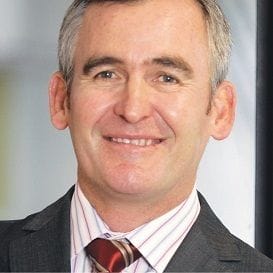 ASX: WOW
Market cap: $30.014b
MD & CEO: Brad Banducci
FY16 loss: $1.23b
FY16 revenue: $58.086b
Staff: 205,000
Listed: 1993
CONSUMER STAPLES
IT HAS been a year to forget for Woolworths as it plunged to a $1.23 billion loss in FY16.

This was its first loss in 23 years as a listed company, largely driven by its planned closure of the Masters hardware division and a weak performance from Big W, which is in a state of limbo following the resignation of CEO Sally MacDonald after only 11 months in the job.

It says something about Woolworths' year from hell that Big W wasn't its biggest problem. Three-quarters of the company's $4 billion before-tax writedown was due to the abysmal performance of the Masters home improvement business, which never turned a profit since it opened six years ago.

Big W's performance added insult to injury. It slumped to a $14.9 million loss, down from a $111.7 million profit the previous year. MacDonald quit as it became apparent it would take at least five years to turnaround the department store chain. There are now rumours floating around that Woolworths might sell the business.
Food and petrol sales also fell by 40.8 percent from the previous year.

CEO Brad Banducci (pictured) described 2016 as a year of 'unprecedented change' for the company, and he believes several tough decisions had to be made to lay the foundations for the company's future.

While Banducci talks up the company's progress in restoring competitiveness and its culture in Australian food, Woolworths faced another potential reputational hit on that score after revealing in November that it was reviewing a $70 million rescue deal signed with Victorian food processor SPC Ardmona in 2014.

Woolworths decided to no longer source canned tomatoes for its private label from SPC Ardmona and said it was reviewing other fruit supply deals with the regional supplier. In the end it decided to extend its fruit supply contract with SPC Ardmona, and to source tomatoes from another Australian supplier.

The issue raised the question of the price pressures faced by major retailers such as Coles and Woolworths when sourcing local produce and the major impact their contracts can have on local farming communities.

Aussie-made advocate Dick Smith has come out in support of Woolworths, to a point, blaming German competitor Aldi and 'capitalism as it gets to the limits of greed' for the problem. Smith warns that both Woolworths and Coles are at risk from the aggressive private-label strategy of Aldi.

4. Macquarie Group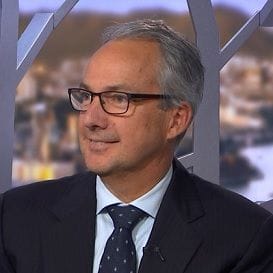 ASX: MQG
Market cap: $28.57b
MD & CEO: Nicholas Moore
FY16 profit: $2.06b
FY16 revenue: $10.1b
Staff: 14,493
Listed: 1996
FINANCIALS
MACQUARIE Group broke through the $2 billion profit mark as its net income rose 29 per cent in the year to March 2016.

The $2.09 billion bottom-line profit was a solid result for the company, even though it has since followed it up with a lacklustre first half in FY17.

Yet the focus earlier this year was twofold for Macquarie Bank from a broader image perspective.

The FY16 profit bounty was reflected in the pay packet of group CEO Nicholas Moore (pictured), whose remuneration for the year to March 2016 totalled $18.2 million. This was even more than the $12.3 million issued to Ian Narev, the head of Australia's biggest bank, CBA.

The salary issue was poor timing for Macquarie Group, which was still facing public backlash over an enforceable undertaking secured by ASIC. The corporate watchdog had forced Macquarie to repay more than $17 million to 224 clients following an investigation into failings by its private wealth division in 2013.

The furore centred on the compensation reimbursing only a fraction of clients allegedly affected by the financial planning scandal.

However, towards the end of 2016 the focus turned to Macquarie group's FY17 profit forecast after a 2 per cent dip in interim earnings to $1.05 billion. Moore says he is confident the full-year profit result will match that of FY16.

The group has $499 billion of assets under management across 28 countries and has turned a profit every year since listing in 1969.

As for the election of Donald Trump as US President, there could be good news for Macquarie.

According to Bell Potter, a Trump administration has some positives for the group, which derives about 30 per cent of its income from the US. Bell Potter says Trump's proposed tax cuts will provide a major lift to the US economy's GDP which will benefit Macquarie.

5. Scentre Group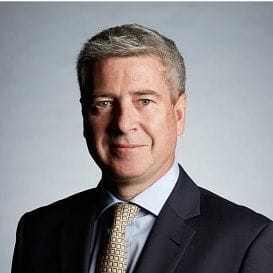 ASX: SCG
Market cap: $22.56b
MD & CEO: Peter Allen
1H16 profit: $1.154b
1H16 revenue: $1.276b
Staff: 2586
Listed: 2014
FINANCIALS

SHOPPING centre operator Scentre Group was created in 2014 following a restructure of Frank Lowy's Westfield Group.

The retirement of Lowy as chairman of Scentre Group in May 2016 made for a milestone moment for the company, which owns 40 shopping centres comprising 3.6 million square metres of retail space nationally. The 85-year-old entrepreneur had pared back his involvement in business affairs following a nasty fall while presenting at the A-League grand final in 2015.

However, he leaves Scentre Group in good shape under the stewardship of CEO Peter Allen (pictured).

The company has a strong presence in the Sydney market, with its most prominent purchase of 2016 the David Jones building on Market Street in Sydney's CBD in a joint venture with Cbus Property.

Scentre plans to add 10,000 square metres to the shopping centre and integrate it with Westfield Sydney, which is located across the road.

The group reported profit of $1.154 billion in 1H16, up 6.6 per cent compared to the previous year. In its third-quarter report in October, the company also revealed that specialty sales across its portfolio were up 3.4 per cent for the 12 months to September 30, 2016.

Scentre Group continues to expand and refurbish properties in the national market. It will be spending $605 million to redevelop Westfield Chermside and Westfield North Lakes in Queensland, and Westfield Whitford City in Western Australia in the next few years.

6. Westfield Corporation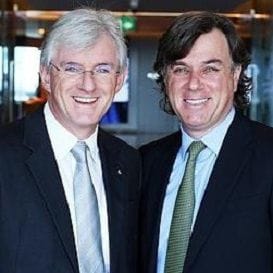 ASX: WFD
Market cap: $19.16b
MD & CEO: Peter Lowy, Steven Lowy
1H16 profit: $US491 million
1H16 revenue: $US834.7m
Staff: 2000
Listed: 2014
FINANCIALS
WESTFIELD Corporation this year scotched rumours that it was planning to list on the New York Stock Exchange, with chairman Frank Lowy reaffirming its intention to continue calling Sydney home.
The rumours have done the rounds ever since Westfield Group separated its Australian and New Zealand retail portfolio from its other international interests in 2014 into Scentre Group (ASX:SCG) and Westfield Corporation.

Westfield's performance in the FY16 third quarter revealed a softening of specialty retail trading in its regional portfolio (down 0.9 per cent). This has been offset by solid growth in its flagship properties (up 3.3 per cent), delivering 1.5 per cent growth over the previous 12 months.

Three months earlier, the half-year result showed Westfield had weathered the Brexit storm well with a first-half profit of $US491 million, up 5.4 per cent from the previous six months.

The company reported solid performance across the board. In the short term, co-CEO Steven Lowy says sales and traffic has been 'good' in the UK, as the drop in the British pound made it more attractive for foreign tourists to indulge in retail therapy.

On the development front, the Westfield World Trade Centre, located on the site of the former World Trade Centre destroyed in the September 11, 2001 attacks, opened fully leased in August 2016 and ahead of yield expectations.

The real estate giant also has $US9.5 billion of shopping centre developments in the works with expansion projects set to begin in the next year in the US, Spain and the UK. Westfield believes this program will generate significant value and earnings for shareholders.

7. Brambles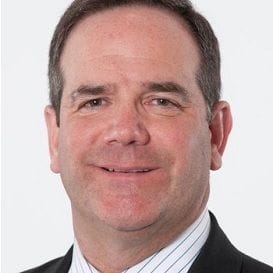 ASX: BXB
Market cap: $19.06b
MD & CEO: Tom Gorman
FY16 profit: $US993m
FY16 revenue: $US5.535b
Staff: 14,500
Listed: 2006
INDUSTRIALS
SUPPLY-chain logistics company Brambles took a material step into the digital era in 2016 with the establishment of a new Silicon Valley-based business, BXB Digital, to explore opportunities related to smart assets, data analytics and the Internet of Things.

The sustained growth of connected devices has driven the new strategy as the company strives to improve efficiencies across its logistics operations.

Outgoing Brambles CEO Tom Gorman (pictured) sees the shift essentially transforming the company's existing 'dumb assets' into the smart age with real-time information across supply chains.

Brambles has prospered under Gorman's seven-year tenure, and chairman Stephen Johns notes that total shareholder return in that time is 145 per cent. Johns says Gorman leaves the company in good shape when he steps aside as CEO in February 2017.

Brambles achieved 8 per cent sales revenue growth to $US5.535 billion in constant-currency terms in FY16, boosting underlying profit by 9 per cent to $US993 million from FY15.

The company was boosted by new business wins, robust volume growth and modest price gains in its pallet operations. Strong expansion across Europe and further growth in emerging market pallet operations has also bolstered sales figures.

While Gorman retires as CEO on February 28, to be replaced by former UK executive Graham Chipchase, he will not retire from the group until June 30, 2017.

Brambles remains bullish about FY17, predicting yet another year of strong sales growth of between 7 per cent to 9 per cent on a constant-currency basis.

8. QBE Insurance Group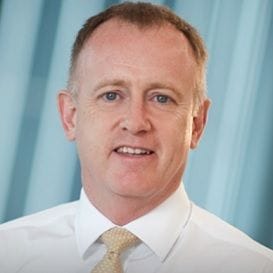 ASX: QBE
Market cap: $15.35b
MD: John Neal
1H16 Profit: $US265m
1H16 Revenue: $US7.89b
Staff: 14,500
Listed: 1973
FINANCIALS
QBE Insurance, one of the world's largest insurance and reinsurance companies, was in damage control after announcing a significant fall in interim profit when it removed Australian and New Zealand head Tim Plant and warned consumers of upcoming excess charge hikes.

QBE's FY16 half-year results slumped 46 per cent to $US265 million from the previous six-month period, largely due to a jump in claims and the deterioration of the compulsory third-party (CTP) insurance market in NSW.

Despite its global reach, it was these home-grown issues that most affected QBE Insurance this past year.

Group CEO John Neal (pictured) says challenges in the Australian and New Zealand operations are 'particularly evident'. The current NSW CTP insurance structure has led to an increase in fraudulent claims and does not contain any caps on liability for payouts.

The poor interim result, driven in part by lower bond yields due to the Brexit vote, has led to a $150 million cost-cutting program by the company.

If there are any positives, QBE achieved solid growth in Europe while the US market also performed well. The company still managed to lift its interim dividend despite the turbulence.

9. Ramsay Health Care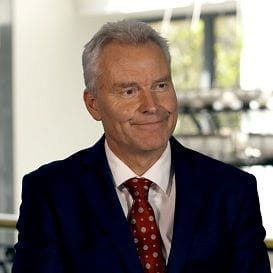 ASX: RHC
Market cap: $14.22b
MD: Christopher Rex
FY16 profit: $450.3m
FY16 revenue: $8.7b
Staff: 60,000
Listed: 1997
HEALTHCARE
RAMSAY Health Care is Australia's largest provider of private hospitals in Australia and is among the top five operators globally with assets in the UK, France, Malaysia and Indonesia.

Rising demand for health services, driven largely by an ageing population, has helped the company's growth prospects in recent years. Acquisitions have also played a part.

Ramsay Health's share price has experienced a solid growth curve since the end of 2009. The company has consistently seen double-digit revenue growth each year over the past five years.

Apart from the fundamentals domestically, analysts see broader opportunities for Ramsay in China, particularly through the new free trade agreement secured with Australia. There has been no announcement from Ramsay on this score, although its market position in both Indonesia and Malaysia supports its broader prospects for expansion in South East Asia.

Managing director Christopher Rex (pictured) says that demand for healthcare is underpinned by an ageing and growing population as well as a rise in chronic disease. To cater for growing demand, the company opened around 500 beds and 26 operating theatres during FY16.

Ramsay has also made a strategic move beyond its hospital sites by establishing community pharmacies, initially close to its existing hospitals. These pharmacies will offer extended services to patients including providing care to the chronically ill.

Ramsay already operates about 200 pharmacies within its hospitals globally and plans to open more in non-hospital locations in FY17.

Acquisitions remain on the group's agenda, with FY16 marked by the buyout of HPM Group which owns nine hospitals in northern France. This brings its total hospital numbers in France to 124.

10. AMP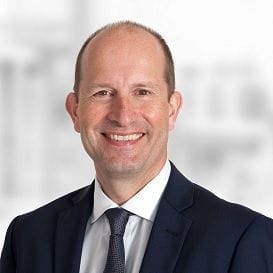 ASX: AMP
Market cap: $13.78b
MD & CEO: Craig Meller
1H16 Profit: $523m
1H16 Net Cashflows: $582m
Staff: 5448
Listed: 1998
FINANCIALS
THERE'S no denying that AMP's CEO Craig Meller (pictured) has experienced a tough three years as the head of Australia's largest financial services company.

It came to a head in 2016 with major shareholders reported to have been dissatisfied with AMP's performance compared to the broader market, leading to calls for his resignation. In an unprecedented move, chairman Catherine Brenner also weighed in on the debate, publicly conceding that Meller needed to lift his performance.

Investments in China were a source of concern for shareholders in mid-2016 as AMP's China Growth Fund came in for some criticism for failing to reach expected returns and underperforming against its peers in the region.

However, it has been deterioration in the group's wealth protection business that has resulted in a major overhaul of the business.

AMP moved to ease its capital requirements for wealth protection through an agreement with Munich Re to reinsure 50 per cent of $750 million of annual premium income from the AMP Life portfolio. The aim was to reduce volatility from the Australian wealth protection business, although it will also cut profit margins in by about $25 million a year.

The changes in wealth protection also come with heavy writedowns of $668 million for AMP in CY16.

Meller says wealth protection is squarely on his agenda and that AMP will be 'strengthening income protection assumptions, repricing, continuing the transformation of claims management and accelerating capital management initiatives'.

In better news, AMP has largely completed its business efficiency program, which will deliver $200 million in pre-tax savings by the end of CY16. The program streamlines the company structure, improves the company's IT infrastructure and provides greater automation capabilities.
Get our daily business news
Sign up to our free email news updates.
Help us deliver quality journalism to you.
As a free and independent news site providing daily updates
during a period of unprecedented challenges for businesses everywhere
we call on your support