THIS is your access to the definitive list of Sydney's Top Listed Companies, compiled by the editorial team at Business News Australia.
This is the first of what will be an annual list of companies that are some of the heavyweights of Australia's business scene.
The 21-30 list includes four real estate players, with materials, energy and utilities companies scattered in between.

21. James Hardie Industries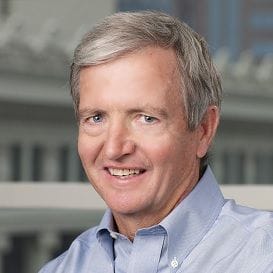 ASX: JHX
Market cap: $8.81
CEO: Louis Gries
FY16 profit: $US244.4m
FY16 revenue: $US1.728b
Staff: 6,000
Listed: 1951
MATERIALS
JAMES Hardie Industries is benefitting from the rising housing construction cycle globally, with the US, Australia and New Zealand all providing robust conditions and growth prospects in the near term.

It is also one of the companies expected to do well out of the Donald Trump presidency, as he prepares to embark on an infrastructure spending spree.

While the latest full-year profit of $US244 is down 16 per cent on FY15, this is attributed to unfavourable exchange rates due to the strengthening US dollar. Overall, the company remains focused on its key US and European markets where it derives about 75 per cent of sales.

The company's fibre cement sales in the US were up 9 per cent in FY16. The company's revenue is also outpacing housing starts, which is the continuation of a trend that began in 2013.

Margins are currently sitting at the higher end of expectations in Europe and North America.

James Hardie is expecting moderate growth in the US housing market over FY17, with residential starts of between 1.2 million and 1.3 million expected.

Growth is also expected in NZ and the Philippines this financial year. The company sees the Philippines as an emerging market from where it is aiming to leverage into other South-East Asian markets.

James Hardie has boosted capacity for fibre cement production in Australia with the commissioning of extensions to its Carole Park facility in Ipswich, west of Brisbane.

The company still carries the ongoing burden of claims to mesothelioma victims, and volatility around the claims is an ongoing issue. James Hardie paid $154.7 million in claims in FY16, down from actuarial expectations of $176.3 million.

James Hardie operates as an Irish Plc company, although it comes under the jurisdiction of the ASX and ASIC in Australia and the NYSE and SEC in the US. Its key executives are all located in the US.

Highlights in FY16 included a $US268.8 million capital return to shareholders and a share buyback worth up to $US100 million. It announced in September that it had completed the share buyback after acquiring just $US35 million in shares.

22. APA Group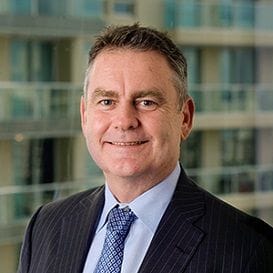 ASX: APA
Market cap: $8.65b
MD & CEO: Mick McCormack
FY16 profit: $179.5m
FY16 revenue: $1.66b
Staff: 2600+
Listed: 2000
UTILITIES
AUSTRALIA'S largest natural gas infrastructure business, APA Group, has laid plans for a $1.5 billion expansion of its Australian assets and a desire to push into the US.

This includes potentially investing $700 million on extending existing pipelines in Australia and about $500 million on renewables and generation.

The company is also investigating opportunities in the North American gas pipeline market, arguing that many US pipeline assets are ripe for recapitalisation.

Acquisitions have lifted the company's market dominance in the Australian market, pitting the company against the consumer watchdog, the Australian Consumer and Competition Commission, on some of those acquisitions.

In early 2016, the ACCC raised concerns of monopoly pricing by a number of pipeline operators in the gas market. However, APA Group, which controls about 50 per cent of the Australian market, hit back at the claims, arguing that developing new pipelines is challenging enough without further regulation.

APA Group's expansion plans come despite a disappointing year for the company, which delivered a 68 per cent drop in net profit to $179.5 million in FY16, short of its consensus estimate of $205 million.

Much of the fall is due to higher depreciation charges and interest costs related to its $US4.6 billion acquisition of the Queensland Curtis LNG pipeline last year. This was just one of a spate of acquisitions APA Group made in the last two years which has seen the company become Australia's largest gas pipeline operator.

Sales revenue for the 12 months to June 30, 2016 rose 48 per cent to $1.66 billion.

23. Dexus Property Group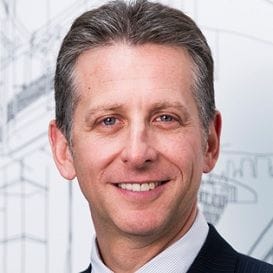 ASX: DXS
Market cap: $8.60 billion
2016 rank: 23
CEO: Darren Steinberg
FY16 profit: $1.26 billion
FY16 revenue: $610.8 million
Staff: 420
Listed: 1984
FINANCIALS
FOUR years after 'resetting' its strategy, Dexus Property Group is reaping the rewards.
In FY16 the company recorded a net profit of $618.7 million, a 104 per cent increase on the previous year. It also grew its third-party funds from $5.6 billion in FY12 to $11.2 billion in FY16.
Tenants have shown an interest in making a 'flight to quality' recently, as new-and-improved office spaces hit the market. Dexus has taken advantage of this trend and its portfolio occupancy now stands above 96 per cent.
It has also enjoyed strong capital gains, as the low interest rate environment has enticed capital into commercial real estate for better yields, subsequently pushing up the price of property.
Dexus offloaded one of its b-grade properties, 39 Martin Place, Sydney, to the New South Wales Government recently for $332 million, significantly above the property's book value of $222.6 million.
The building will be demolished to make way for the Sydney Metro.
One of the few disappointments during the year for Dexus was the failed takeover of Investa Office Fund.
The Investa board committee and management supported the sale, but the Investa fund manager did not, saying shareholders were not getting good value. The proposal failed to get 70 per cent shareholder support.
Dexus Property Group delivered a return on equity of 19.3 per cent, exceeding its own target of 9-10 per cent per annum. Over the past four years the company has delivered an average ROE of 12.2 per cent.
Dexus is Australia's largest office landlord, with 1.8 million square metres of space under management.

24. GPT Group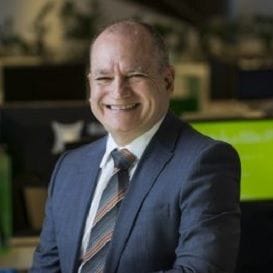 ASX: GPT
Market cap: $8.29b
CEO: Bob Johnston
1H16 profit: $586.4m
1H16 revenue: $334.6m
Staff: 514
Listed: 1971
FINANCIALS
ROBUST conditions in Sydney and Melbourne commercial property markets buoyed the value of GPT Group's portfolio.
In the six months to the end of June, the real estate investment trust added $380 million to its bottom line. In the year to 30 September, the group also increased retail sales growth by 3.7 per cent.
Recently it extended Google's tenancy at its Pyrmont Workplace 6 site until 2021. It is also in line to buy Melbourne's gothic Collins Street tower from ANZ bank for around $250 million.
Construction has also commenced on the $400 million expansion of Sunshine Plaza, at Maroochydore, which is expected to complete by late 2018.
The centre, part-owned by GPT and managed by Lendlease (from which GPT was spun out in 2005), will increase its net lettable area by 34,000 square metres.
The revaluations are 160 per cent more than the gains recorded in the group's portfolio a year earlier.
Office and logistics assets have driven GPT's growth during the half-year, with income up 6 per cent on a like-for-like basis, compared with retail at 3 per cent.
However, funds management was a star performer with returns of 18.6 per cent earning the group a $14.4 million performance fee. This led to funds management revenue almost doubling to $29.2 million from $15.6 million.
GPT Group has $10.4 billion in funds under management across 34 properties. Its direct investment in those assets totalled $1.7 billion at the end of June.
Underlying earnings, as measured by GPT's funds from operations, rose 8 per cent to $269.8 million.
In recent developments, GPT Group sold its 12.98 per cent stake in GPT Metro Office Fund, which has suburban property assets in Sydney, Melbourne and Brisbane, to Growthpoint Properties Australia. Growthpoint had been in a protracted bidding war with Centuria Metropolitan Fund for the portfolio.
GPT Group also managed to secure $9 million for the management rights to GPT Metro.

25. Caltex Australia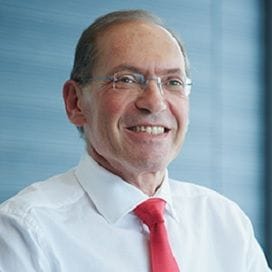 ASX: CTX
Market cap: $7.88b
CEO & MD: Julian Segal
FY16 profit: $318m
FY16 revenue: $8.5b
Staff: 3500
Listed: 1980
ENERGY
CALTEX shifted into low gear in the CY16 half-year, reporting a 15 per cent drop in interim profit to $318 million. The company was also rocked by allegations of its franchisees underpaying staff during the period, and investigations are ongoing.
The results accompanied a fall in petrol volumes owing to increased vehicle fuel-efficiency, however they fly in the face of a report released by the Australian Competition and Consumer Commission which suggests motorists are being overcharged for fuel despite dropping oil prices and a strong Australian dollar.
The fuel seller and oil refiner's net debt ballooned by 60 per cent to $693 million, compared to $432 million a year earlier, following a $270 million off-market share buyback in April and dividend increase in 2015.
CEO Julian Segal has been pursuing a radical new growth strategy, dubbed Freedom of Convenience, that will see Caltex become a major force in the convenience marketplace, offering consumers everything from ready-made meals to dry-cleaning, haircuts and delivery of online purchases. He says pilot sites of the new model will be rolled out over the next 12 to 18 months at a cost less than $30 million.
The move is the latest in a series of major company overhauls, including its transformation from fuel refiner to distributor and retailer and a proposed name change on the back of last year's 50 per cent stake sale by US oil giant Chevron.
Segal confirmed in October that Caltex had lodged a bid for Woolworth's $1.5 billion fuel business. If successful, the move will boost its share of the fuel market to almost 40 per cent.
While that deal is still in the making, Caltex has gone ahead and bought Milemaker Petroleum, the owner of 46 service stations in Victoria, for $95 million.

26. Lendlease Group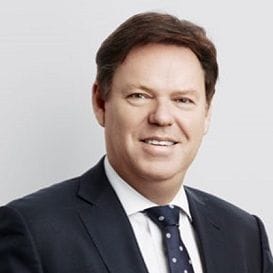 ASX: LLC
Market cap: $7.87b
CEO & MD: Steven McCann
FY16 profit: $698.2m
FY16 revenue: $15.1b
Staff: 12,443
Listed: 1962
FINANCIALS
GLOBAL developer Lendlease hammered home a 13 per cent increase in profits this financial year, bolstered by fresh interest rate cuts that drove the domestic property market higher.
The property giant reported a net profit of $698 million, up $80 million from 2015, on the back of a string of apartment project completions across Australia and Britain and proceeds received from Tower Two and Three at Sydney's Barangaroo South precinct.
The $9 billion precinct has been heralded as one of Lendlease's most successful developments to date. In December 2015, the group received over $350 million in a quarter stake sale of its largest Barangaroo office tower to the Hong Kong Monetary authority.
Operations are set to take off in Italy as the company enters the new year in exclusive talks with Italian group Risanamento over the joint development of Milan's massive Santa Giulia site.
Coupled with a development pipeline valued at $48 billion (up 9 per cent), Lendlease shows no sign of losing momentum any time soon, even though it has agreed to provide a 20 per cent wages increase over four years for its construction workers with the union CFMEU.

27. Mirvac Group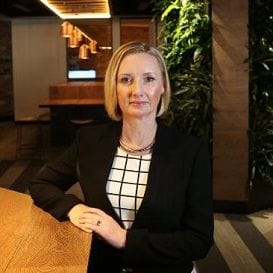 ASX: MGR
Market cap: $7.30 billion
CEO & MD: Susan Lloyd-Hurwitz
FY16 profit: $1.03b
FY16 revenue: $2.32b
Staff: 1420
Listed: 1999
FINANCIALS
MIRVAC Group has delivered an exceptional year of growth off the back of its changed urban strategy, where it is focusing more on commercial projects.
In the residential arena, Mirvac secured $2.9 billion worth of residential pre-sales, with a total of 2824 residential settlements - up 24 per cent on the previous year.
The group added 200 George Street in Sydney and the Treasury Building in Perth to its portfolio, alongside 105 completed leasing deals over about 215,800sqm of office space.
Mirvac CEO & managing director Susan Lloyd-Hurwitz says 2016 has continued the trend of successful transformation the group has experienced for the past few years, and that Mirvac looks forward to another strong year of development in the pipeline.
"Our focus on repositioning the business has significantly improved the quality of our office, industrial and retail portfolios, through our unique asset creation capability and a targeted acquisition and divestment program," says Lloyd-Hurwitz.
"We remain focused on delivering the balance of our committed office developments on time and on budget."
Major developments in the pipeline for Mirvac include 2 Riverside Quay in Melbourne, scheduled for completion in 2017, and Australian Technology Park in Sydney which is fixed for completion from 2020.

28. Coca-Cola Amatil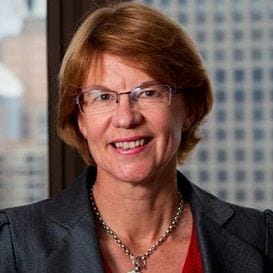 ASX: CCL
2016 rank: 28
Market cap: $7.21b
CEO & MD: Alison Mary Watkins
1H16 profit: $198.2m
1H16 revenue: $2.57b
Staff: 14,700
Listed: 1970
CONSUMER STAPLES
DESPITE delivering a better interim result than forecast, falling demand in its key Australian market took the fizz out of Coca-Cola Amatil's half-year announcement.
The company reported an increase in net profits of 7.8 per cent to $198.2 million in the first half of CY16, however suffered from a 5.8 per cent slump in the demand for fizzy drinks, with earnings before tax down 1.9 per cent to $218 million.
Investors have recently shown doubt in the company's near-term strategy and have fallen from a 12-month high of $10.340 in September to $9.400 in mid November.
Managing director Alison Watkins says the group will evolve with changed consumer demand and reposition its focus towards water, energy and dairy drinks.
Already its move to regain lost market share in bottled water by slashing prices for Mount Franklin and introducing value-priced water Peats Ridge Pure Springs has shown signs of promise, with a 9.3 per cent lift in still beverage sales.
Alcohol and coffee, including CCA's spirits partnership with Beam Suntory and beer ventures with Casella Family Wines and Molson Coors, also gathered momentum in the first half, delivering double-digit revenue.
Watkins says the group's overall performance is solid and the company is on track to meet its original 2014 target for mid-single-digit profit.

29. Cochlear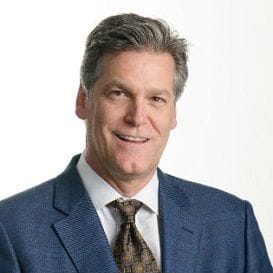 ASX: COH
2016 rank: 29
Market cap: $6.87b
CEO: Christopher Smith
FY16 profit: $189m
FY16 revenue: $1.158b
Staff: 2800
Listed: 1995
HEALTH CARE
HEARING implant juggernaut Cochlear cashed in on its rollout of a suite of new generation products in FY16.
Sales revenue surged to a record $1.158 billion, surpassing $1 billion for the first time, while profit was up 30 per cent from FY15 to $188.9 million.
The company strengthened its organisational capability throughout 2016 with the appointment of several new leaders including chief medical officer Dr Richard Toselli and COO Dig Howitt.
Analysts predict a bright long-term future for Cochlear owing to a favourable demographic tailwind, as demand for healthcare continues to grow in line with an increase in the ageing population.
Net profit for FY17 is expected to fall within a range of $210-225 million, up 10-20 per cent on FY16.

30. Qantas Airways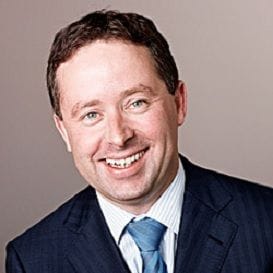 ASX: QAN
Market cap: $6.41b
2016 rank: 30
CEO & MD: Alan Joyce
FY16 profit: $1.53b
FY16 revenue: $16.2b
Staff: 30,000
Listed: 1995
INDUSTRIALS
QANTAS flew out of the 2016 financial year on cloud nine with the best results in its 95-year history.
Underlying profit reached a record $1.53 billion, up 57 per cent on the previous year's $975 million, confirming the airline's full recovery from its $2.8 billion loss in 2014.
The result was largely driven by effective fuel hedging, saving the company $664 million through lower fuel prices, a proportion of which it passed through to airfares. As a result, it estimates that Australian ticket prices are up to 40 per cent lower compared to 10 years ago.
The group has unlocked $1.66 billion in permanent cost and revenue savings since the initiation of its 2014 transformation program, and anticipates $2.1 billion in benefits by the close of the 2017 financial year.
A rollout of in-flight wi-fi across 100 domestic aircrafts is scheduled for early 2017, with CEO Alan Joyce promising speeds of up to 10 times faster than conventional on-board internet.
The company will also open sales for flights on the first of its eight Boeing 787-9 Dreamliners before Christmas, boasting customers will be greeted by a new industry standard.
Qantas declared its first dividend payment after a seven-year hiatus, paying 7c per share. A share buyback program of up to $366 million was also unveiled.
---
Get our daily business news
Sign up to our free email news updates.
Help us deliver quality journalism to you.
As a free and independent news site providing daily updates
during a period of unprecedented challenges for businesses everywhere
we call on your support