THIS is your access to the definitive list of Sydney's Top Listed Companies, compiled by the editorial team at Business News Australia.
This is the first of what will be an annual list of companies that are some of the heavyweights of Australia's business scene.
The top 31-40 includes retailer Harvey Norman, superannuation behemoth Challenger and the secretive TPG Telecom.

31. Challenger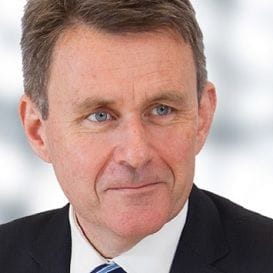 ASX: CGF
Market cap: $6.10b
CEO: Brian Benari
FY16 profit: $362 million
FY16 normalised EBIT: $472 million
Staff: 634
Listed: 1987
FINANCIALS
CHANGES to superannuation rules were introduced into the Federal Parliament in November, to the acclaim of providers such as Challenger.

After an at-times fractious debate over changes to superannuation laws, particularly over after-tax contributions, the Government's package has been passed by the senate.

It gives the super funds certainty and access to new products, including deferred lifetime annuities.

Challenger, which has $60 billion in assets under management, reported normalised profit after tax rose 8 per cent to $362 million in FY16, while statutory net profit after tax was up 10 per cent to $328 million for the 2016 financial year.

Normalised earnings per share up 6 per cent to 64.6 cents per share with earnings from higher normalised NPAT partially offset by a higher share count.

"As the market leader, Challenger will leverage its competitive advantages to develop innovative retirement income solutions and form new distribution partnerships to make Challenger products more widely available," says the company.

"In funds management, we will continue to add new boutique managers and, in our Fidante Partners Europe business, focus on restoring listed transaction flows."

In guidance for FY17, the company says its Life normalised guidance is in the range of $620 million to $640 million.
"Challenger continues to target a normalised return on equity of 18 per cent pre-tax and expects to maintain a fully franked dividend payout ratio of 45 per cent to 50 per cent of normalised profit, subject to prevailing market conditions."

32. TPG Telecom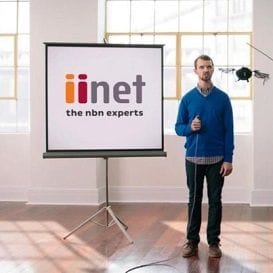 ASX: TPM
Market cap: $6.08b
CEO: David Teoh
FY16 profit: $379.6m
FY16 revenue: $849.4m
Staff: 1400
Listed: 2001
TELECOMMUNICATIONS SERVICES
DESPITE resoundingly positive results for TPG this FY16, investors punished the company following the downgrade of its 2017 forecast and shares plummeted 21 per cent. The growth forecast for FY17 is 7 per cent, the lowest forecast in seven years.

However, TPG recorded a staggering 75 per cent increase in earnings before interest, tax, depreciation and amortisation (EBITA) of $2.388 billion and a rise in net profit of 69 per cent to $380 million in FY16.

TPG's strong performance can be attributed to its iiNet acquisition which contributed $248.9 million to EBITDA, and a solid performing consumer division that saw ongoing organic broadband subscribers grow by 64,000.

The downgrade in TPG's outlook is mainly due to the anticipated impact of the National Broadband Network (NBN) which will force broadband users to move to NBN through its retail providers.

New Street Research analyst Ian Martin expects access charges payable by TPG to rise from $15 to as much as $43 a month as NBN Co focuses on recouping its capital outlay of $40 billion.

33. Duet Group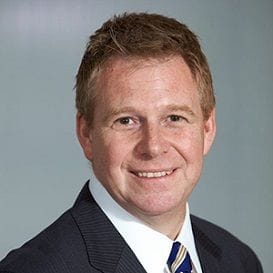 ASX: DUE
Market cap: $5.62b
CEO: David Bartholomew
FY16 profit: $195.2m
FY16 revenue: $1.64b
Listed: 2004
UTILITIES
DUET Group posted a 153.5 per cent jump in post-tax profits to $195.2 million in FY16, driven by its acquisition of Energy Developments Ltd (EDL) in October 2015.

The $1.4 billion takeover marked an uncharacteristically risky investment for the energy utility asset owner and a move away from its traditional focus on regulated assets, such as electricity and gas networks, with more predictable returns.

The group has already made headway on expanding further into the Australian renewable energy sector since EDL's integration. It acquired the 30 megawatt Cullerin Range Wind Farm from Origin Energy in July 2016 for $72 million.

In April, the company bought out Alcoa's 20 per cent minority stake in the Dampier-Bunbury pipeline in Western Australia, giving it full ownership of four of its five businesses. CEO David Bartholomew says obtaining the residual 34 per cent of its United Energy subsidiary remains an interest going forward.

A final dividend of 9c per share was declared, bringing total distributions for the full year to 18 cents in line with the company's guidance. It tipped a small increase to 18.5c for the 2017 financial year.

34. Harvey Norman Holdings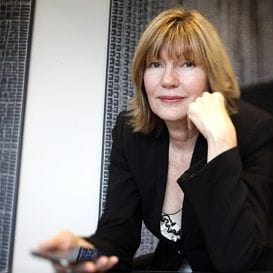 ASX: HVN
Market cap: $5.29b
MD: Katie Page
FY16 profit: 348.61m
FY16 revenue: 1.8b
Staff: 10,000
Listed: 1987
CONSUMER DISCRETIONARY
HARVEY Norman celebrated a profit bonanza in FY16 on the back of Australia's housing boom, but the head offices' arrangements with its franchisees have been publicly called into question.
The furniture and electrical retailer delivered a full-year profit of $348.61 million, up 30 per cent from FY15 and well ahead of analysts' optimistic forecasts of $320 million.

Harvey Norman, Domayne and Joyce Mayne franchisees also capitalised on technology's latest upgrade, internet-connected devices, more than doubling sales growth by 7.6 per cent to $5.33 billion.

Taking some of the gloss off the strong figures is the $943 millions in loans the Harvey Norman head office has supplied to its struggling franchisees.

Investors have asked for more information about the loans, but Gerry Harvey has rejected their concerns.

Another blemish on the company's portfolio is its mining-camp accommodation investment, which was written down another $19 million this year. It posted a $2.8 million trading loss, after losing $3.6 million in 2015.

The company remains optimistic in FY17, saying that while macroeconomic conditions may change, 'housing conditions in Australia remain strong and are likely to remain favourable in the near term'. It also expects technology to continue to fuel growth, with a new wave of virtual and augmented reality products entering the market.

35. Boral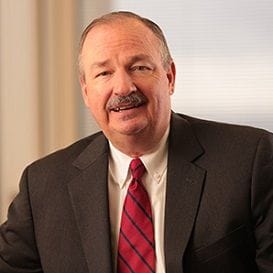 ASX: BLD
Market cap: $4.57b
CEO & MD: Mike Kane
FY16 profit: $256m
FY16 revenue: $8.5b
Staff: 12,000
Listed: 2000
MATERIALS
BORAL has moved to get a piece of Donald Trump's mooted US infrastructure spending by acquiring NASDAQ-listed Headwaters Incorporated for US$2.6 billion.

Headwaters, which has two main divisions: building products and construction materials, is one of the largest marketers of fly ash in the USA, with US$1.1 billion of revenue and adjusted EBITDA of US$218 million.

Boral will now have a US$1.8 billion revenue coming out of the United States, if the deal gets the relevant approvals.

"The businesses of Headwaters are highly complementary with Boral's existing US operations - in fly ash, roofing, stone and light building products," says managing director Mike Kane (pictured).

"And it's this strong alignment that means we can deliver substantial value through synergies - ramping up to approximately US$100 million per annum of synergies within four years of closing.

"While the acquisition of Headwaters significantly transforms Boral USA, it is also highly transformative for Boral as a group. We can now be confident in Boral's position as a global building products and construction materials group with three very strong divisions."

The deal will be funded by a $450 million placement to institutional investors and a capital raising venture out of the ASX worth $1.6 billion.

Boral needed a shot in the arm, as its FY16 profit flatlined at $256 million, dragged down by an 8 per cent lift in significant items worth $12 million.

Despite posting a 6 per cent rise in EBITDA to $645 million, sales dipped 2 per cent as revenue declines from major activities such as LNG projects in Queensland, Western Australia and the Northern Territory offset strength in the Australian and US housing markets.

In August, the construction materials supplier announced that it had received clearance from US regulators to merge its North American operations with Forterra Brick. The joint venture, which has the capacity to produce 2.6 billion bricks per year, is forecast to deliver $US25 million in synergies.

The company has approached future predictions with caution, forecasting modest improvements across its key businesses on the back of a thriving NSW market and the continued recovery of the US housing market.

Boral declared a final dividend of 11.5c per share, in line with expectations, raising its full-year payout by 25 per cent to 22.5c per share.

36. Spark Infrastructure Services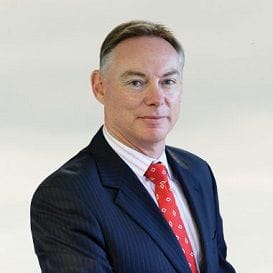 ASX: SKI
Market cap: $3.66b
2016 rank: 36
MD & CEO: Rick Francis
1H16 profit: $127.2m
1H16 income: $138.7m
Staff: 4035
Listed: 2005
UTILITIES
SPARK Infrastructure has blamed its interests in the South Australian and Victorian Power Networks for a 9.4 per cent slip in underlying CY16 interim profits to $127.2 million.

The electricity network owner says both businesses were operating for the first time under tougher regulatory settings, resulting in a significantly reduced preliminary revenue determination.

However, a final ruling received in October 2015 sets the company up to recover an additional $806 million over the remaining course of its five-year regulatory period.

In August 2016, the group denied speculation that it would bid for NSW electricity network AusGrid, as a second sale process gets under way following the NSW Government's rejection of two bids from Chinese companies.

The second half of the year will witness the launch of several major investments, as Spark enters discussions for a $500 million interconnector to South Australia and new connection points for wind and solar power for its recently acquired TransGrid NSW transmission business.

An interim distribution of 7.25c per security was declared, up 20.8 per cent on the previous corresponding period and in line with a full year guidance of 14.5c.

37. Magellan Financial Group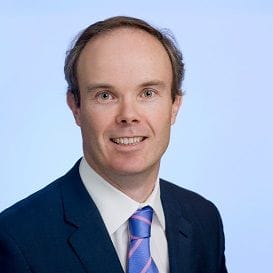 ASX: MFG
Market cap: $3.60 billion
CEO: Hamish Douglass
FY16 profit: $198.4 million
FY16 revenue: $333.8 million
Staff: 101
Listed: 2004
FINANCIALS
MAGELLAN enjoyed a steady ride through 2016, citing scalability and a consistent business approach as the main catalyst for its growth.
This was reflected in the company's solid FY16 results, where it reported a 14 per cent increased net profit after tax of $198.4 million and a 13.5 per cent rise in earnings per share.
The global investment manager also declared that its total funds under management at the end of the financial year stood at $40.5 billion, up 11 per cent from FY15.
Hamish Douglass, Magellan CEO and chief investment officer, credits yet another good year to careful execution of company strategy.
"We are particularly pleased with the deepening penetration of our global equities and global listed infrastructure strategies with Australian retail investors, advisers and brokers," says Douglass.
"Magellan now manages $12 billion on behalf of retail investors in Australia and New Zealand and attracted net retail inflows of $2.3 billion during the year."
The company launched a replica version of its infrastructure fund on the Colonial First State platform in May 2016, and maintained solid support from its institutional clients throughout the year with net inflows from that segment totalling $1.8 billion.

38. Washington H Soul Pattinson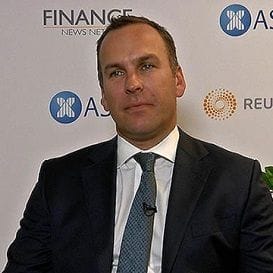 ASX: SOL
Market cap: $3.57 billion
CEO: Todd Barlow
Profit: $177.2 million
Value of portfolio: $6.03 billion (pre-tax)
Staff: 70
Listed: 1903
FINANCIALS
WASHINGTON H Soul Pattinson (WHSP) performed well despite its New Hope investment dragging on earnings in FY16. With an improvement in coal prices seen early in FY17, expect the company to perform even better this year.

The business has major holdings in seven different ASX companies worth $4.948 billion, up 13.2 per cent on the previous year, and a further $669 million in investment in other listed companies.

The business owns stakes in TPG Telecom, Brickworks and Australian Pharmaceutical Industries.

"The past year has been a good demonstration of the success of our investment style, highlighting the mix and quality of WHSP's investments," says chairman Rob Milner.

Strong gains in companies such as TPG Telecom offset losses in others, such as New Hope, which suffered a $154 million reduction in earnings compared to the previous year.

"This demonstrates the robustness of our diversified investment portfolio, which reduces risk and acts to cushion us against the full impact of market volatility," says Milner.

The drop in New Hope earnings is due to the low coal price, giving hope that its subsequent rise in early FY17 will boost WHSP further.

Net asset value was $6.03 billion, an increase of 9.6 per cent on the previous year. This is an outperformance of the ASX index, which decreased by 0.7 per cent.

The second-oldest ASX listed company, WHSP has paid a dividend every year it has been on the stock exchange, and this year was no different - it paid a total dividend of 52c for the year, fully franked.

39. Evolution Mining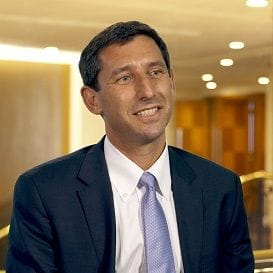 ASX: EVN
Market cap: $3.44b
Executive chairman: Jake Klein
FY16 profit: $226.9m
FY16 revenue: $1.328B
Staff: 810
Listed: 2002
MATERIALS
EVOLUTION Mining's financial results were as good as gold in FY16 - its underlying profit soared by 114 per cent to a record $226.9 million and its sales revenue doubled to $1.328 billion. The gold mining company also produced a record 803,476 ounces of gold, an 85 per cent increase year-on-year.
The company's solid showing was driven by record production, a strong focus on cost controls as well as a favourable Australian-dollar gold pricing, which increased by around 14 per cent from the previous year.
The gold producer also began to reap the rewards of its acquisition of the Cowal mine located in NSW, and the Mungari mine located in Western Australia which occurred in August 2015. Together, these mines contributed more than $600 million to the company's revenue.
Evolution Mining has also acquired an $880 million stake in Glencore Australia's Ernest Henry copper-gold mine in Queensland. To help fund the deal, the company completed a $401 million accelerated retail entitlement offer.
Evolution Mining was formed in late 2011 through the merger of Catalpa Resources, Conquest Mining and the concurrent acquisition of Newcrest Mining's interests in two Queensland mines.

40. BT Investment Management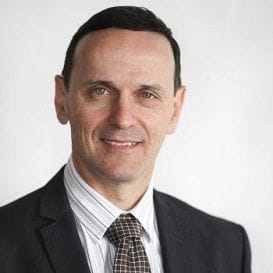 ASX: BTT
Market cap: $3.38b
CEO: Emilio Gonzalez
1H16 profit: $88.6m
1H16 revenue: $279m
Staff: 259
Listed: 2007
FINANCIALS
FUNDS manager BT Investment Management is putting its focus squarely on searching for and attracting top investment talent as the company posted a 33 per cent increase in cash profits to $88.6 million for the half year to 31 March, 2016.
The company recorded a 32 per cent rise in earnings per share and a 6 per cent rise in interim dividends to 18c per share despite grappling with volatile share markets.
CEO Emilio Gonzalez believes that the resilient results reflect the business' globally diversified business across geographies, channels and products which was helped along by higher fees thanks to the improved performance from its JO Hambro funds management arm as well as favourable currency movements.
BT Management is looking to add skilled funds managers with proven investment pedigree as it seeks to continue expanding its business overseas.
While the company is domiciled in Australia, 75 per cent of its revenue is already from overseas including the United Kingdom.
---
Get our daily business news
Sign up to our free email news updates.