EACH year, Business News Australia lists the top 50 companies in Sydney, the undisputed business capital of Australia. Whilst the city might be known for its big banks, insurance companies, and manufacturers, there are a number of standout and innovative groups showing the dinosaurs how to work smart and well in the 21st century.
The companies ranked 41-50 fit well within that statement. From Australia's biggest logistics and infrastructure companies to ground-breaking software firms, these ten demonstrate the vast variety of what Sydney has to offer.
They range from the second oldest listed investments company in Australia to a freshly listed software company disrupting the way we move goods around the world.
The players in this group are deeply interested in making international plays. Whether its breaking into the highly regulated yet highly lucrative Chinese market or spreading globally, these companies go far beyond the boundaries of Circular Quay.
The Sydney Top 50 Companies list was compiled on market capitalisations at the end of November 2017.
41. Qube Holdings Limited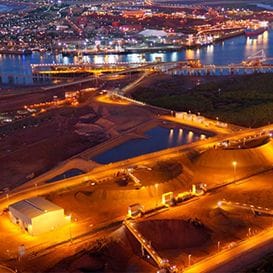 ASX: QUB
Market Cap: $4.19b
FY17 Profit: $102.2 million
FY17 Revenue: $1.5b
Staff: 6,500+

CEO: Maurice James
CEO salary: $1.67m
Listed: 2007
2016 Rank: 42
AS ONE of Sydney's largest diversified logistics and infrastructure companies, Qube's financial performance was boosted by several major acquisitions, many of which were completed close to the end of FY17.
Highlights for Qube include the completion of the acquisition of a 50 per cent interest in Patrick, as well as the acquisition of an additional 50 per cent in AAT giving Qube a 100 per cent ownership interest.
The company now also owns 100 per cent of Aurizon Holdings Limited after completing the purchase of the remaining 33 per cent.
It also launched a $350 million equity raising to fund the construction of warehouses at a major development in southwestern Sydney along with other projects.
---
42. Washington H Soul Pattinson and Co Limited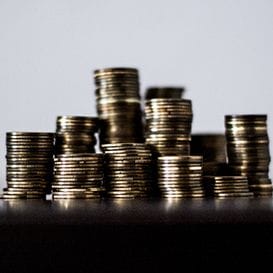 ASX: SOL
Market Cap: $4.05b
FY17 Profit: $282m

MD: Todd Barlow
MD salary: $1.87m
Listed: 1962
2016 Rank: 38
Washington H Soul Pattinson and Company (WHSP) is Australia's second oldest listed company and is now a conglomerate with investments in selected ASX-listed companies.
Its net profit rose 59 per cent for the full year to July 31 from the prior corresponding period to July 31 thanks to its investment in New Hope Corporation Limited, which capitalised on a recovery in coal prices; TPG Telecom which recorded growth in consumer and corporate segments; Brickworks Limited; and Australian Pharmaceutical Industries.
MD Todd Barlow also highlighted investments in Pengana Capital and Hunter Hall International in its diversified portfolio.
WHSP will pay a fully franked full year dividend of 32 cents per share on 11 December which means it has increased dividends every year for 17 years. Barlow says his company is one of only two companies to have achieved that.
---
43. Whitehaven Coal Limited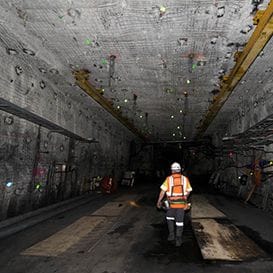 ASX: WHC
Market Cap: $3.9b
FY17 Profit: $405.4m
Revenue: $1.8b
Staff: 1,500

CEO: Paul Flynn
CEO salary: $4.33m
Listed: 2007
2016 Rank: 44
Australia's biggest independent coalminer delivered a bumper full-year profit jump of 1,700 per cent, from $20 million to $405 million on the back of stronger coal prices.
Revenues rose by more than 50 per cent to $1.8 billion with the average coal price in 2017 at $112 a tonne, compared to $75 a tonne a year earlier.
Whitehaven Coal chief Paul Flynn has backed up the solid results with a positive outlook for the price of thermal coal used in power plants, saying Chinese buying has increased and that Taiwan's new power stations are pushing up demand for higher-quality Australian coal.
"Whitehaven's high-quality coal, which produces more energy and fewer emissions per tonne than almost all competing coals, is being widely and rapidly accepted in the growing Asian market," says Flynn.
Flynn has renewed his call for Australia to consider building high efficiency low emissions (or HELE) coal fired power stations, which he said were being widely adopted in Asia.
"The outlook for the high-quality coal we produce is positive, as more HELE technology coal-fired power plants are being deployed into the Asian region."
"The release of the Finkel report and increased debate about energy security and affordability in Australia should lead to Australia following the lead of Germany, Japan and of our customer countries by installing HELE technology the lower both emissions and the cost of electricity for all Australians."
---
44. WiseTech Global Limited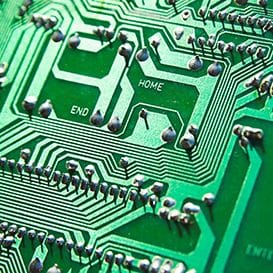 ASX: WTC
Market Cap: $3.67b
FY17 Profit: $31.9m
FY17 Revenue: $153.8m
Staff: 900

CEO: Richard White
CEO salary: $1m
Listed: 2016
NEW TO LIST
THE logistics software firm has enjoyed exceptional growth over the past year which the company says has been driven revenue from existing customers, new sales worldwide, and targeted acquisitions.
For the full financial year to 30 June, net profit rose from $2.2 million to $31.9 million off revenue of $153.8 million and CEO Richard White says the company can achieve a 30 to 37 per cent increase in revenue for 2018.
The company emphasises heavy investment in research and development (R&D), with an investment of $167 million and it now has more than 7,000 customers in 125 countries.
Over the course of FY17, WiseTech has gained full ownership of German global ocean carrier logistics solution provider Softship, Australian land transport provider CMS Transport Systems, Australasian customs-broking focused tariff research and compliance tools firm Digerati, Taiwan customs and forwarding compliance solutions company Prolink and Brazillian customs solution provider Bysoft.
---
45. BT Investment Management Limited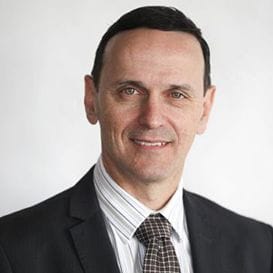 ASX: BTT
Market Cap: $3.42b
FY17 Profit: $147m
FY17 Fee Revenue: $491m
Staff: 259

CEO: Emelio Gonzalez
CEO salary: $2.73m
Listed: 2007
2016 Rank: 40
THE equities manager reported its fifth consecutive record result thanks to strong markets, net capital inflows and the improved operational performance of the company.
Unlike its major competitors, BT Investment is focusing less on common investment strategies, but playing directly with diverse assets to boost its presence.
In its full year results to 30 September 2017, BT Investment had increased its funds under management by 14 per cent to $95 billion and increased its divdendy by 7 per cent to 45 cents per share.
BT Investments remains part-owned by Westpac Banking Corp (ASX: WBC) and the stock's gains of 404 per cent over the past five years prove that it's a decent quality fund manager enjoying ebullient equity markets.
---
46. Milton Corporation Limited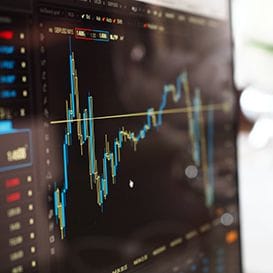 ASX: MLT
Market Cap: $3.02b
FY17 Profit: $122.4m
FY17 AUM: $2.93b

MD: Francis Gerard Gooch
MD salary: $784,000
Listed: 1958
NEW TO LIST
FOR equity investing group Milton Corporation, the second half of FY17 was remarkably stronger than the first.
The first half of the financial year saw the group suffer a hefty fall in earnings, but that was recouped with 60 per cent of the group's portfolio almost recovering the first half's fall.
Milton puts the recovery down to the success of investments in BHP Billiton, Woolworths, ANZ Banking Corporation, and Rio Tinto.
During the year, Janus Henderson, Charter Hall Group, Charter Hall Long Wale REIT and Growthpoint Properties Australia were added to the portfolio and positions were increased in 26 other companies and trusts with a total of $56 million being invested.
---
47. Charter Hall Group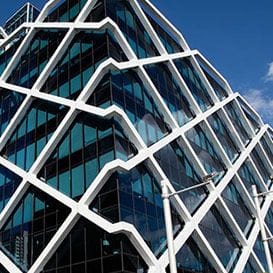 ASX: CHC
Market Cap: $2.92b
FY17 Profit: $257.6 mil
FY17 AUM: $19.8b
Staff: 264

CEO: David Harrison
CEO salary: $3.6m
Listed: 2005
NEW TO LIST
IN October 2017, Charter Hall hit a major milestone with $20 billion of funds under management, following the acquisition of a portfolio of Bunnings assets from the Home Consortium and Sime Darby.
Its full year results to 30 June 2017 also revealed a near 20 per cent rise in full year profit to $257.6m as it grew its funds under management by 13.7 per cent to $19.8bn, driven by its acquisitions across numerous property sectors and rising asset values.
Operating earnings per security rose by 18 per cent to 35.9c cents and it has forecast the same or higher as it reaps lucrative funds management fees.
Charter Hall also recently won a key pre-commitment from QSuper, allowing it to begin the construction of a second tower in its Brisbane Square precinct.
Over the 2018 financial year, Charter Hall will also commence more than $4.6 billion worth of committed and planned developments.
---
48. Blackmores Limited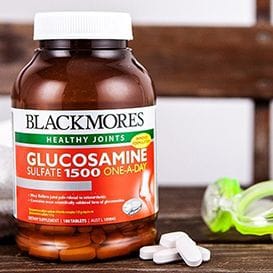 ASX: BKL
Market Cap: $2.92b
FY17 Profit: $59m
FY17 Revenue: $692.8m
Staff: 1,200

CEO: Richard Henfrey
Listed: 1985
NEW TO LIST
VITAMIN maker Blackmores welcomed a new CEO in the form of Richard Henfrey, after the departure of Christine Holgate who moved on to Australia Post and his main job is to address slowing demand from Chinese consumers in Australia.
The issue facing Blackmores is the potential changes to China's e-commerce regulations which had impacted the buying patterns of Chinese entrepreneurs and tourists who were previously purchasing products in Australian stores and taking them back home.
That hit the company's bottom line and its full year profit for the 2017 financial year fell 41 per cent to $59 million.
Henfrey points out that although the regulatory changes from China didn't eventuate, rumours about them created a great deal of uncertainty in the market.
"Those Australian-Chinese consumers stopped buying at that point of time and we have worked pretty hard to recover from that," he says.
---
49. Sims Metal Management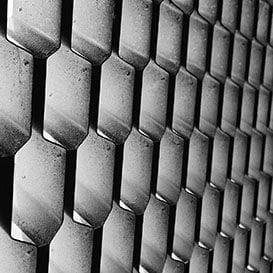 ASX: SGM
Market Cap: $2.89b
FY17 Profit: $203.6m
FY17 Revenue: $5.08b
Staff: 4,561

CEO: Alistair Field
CEO salary: $2.9m
Listed: 2005
NEW TO LIST
METALS and electronics recycler Sims Metal swung to a net profit of $203.6 million for FY17 with a special dividend distributed to investors as the company lost two of its top executives in surprise resignations.
The company benefitted from what Credit Suisse described as the best six months in global scrap markets since 2008 and the result followed the departures of CEO Galdino Claro and CFO Fred Knechtel.
In September 2017, Sims Metal celebrated 100 years in business. The company, which began in 1917 in a small yard in Sydney has evolved into a global business tasked with exporting Australian steel.
Over the last 100 years the company has recycled over 250 million tonnes of metal and generated revenue of over $100 billion. Today, Sims Metal Management is the world leading publicly-listed metals and electronics recycler.
---
50. Investa Office Fund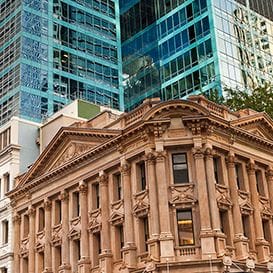 ASX: IOF
Market Cap: $2.73b
FY17 AUM: $3.8b
Profit: $471.6m
Staff: 200+

CEO: Jonathan Callaghan
Listed: 2000
2016 Rank: 46
THE listed Cromwell Property Group walked away from its takeover bid for IOF after circling it for most of 2017 but speculation about its future remains with reports that several other companies are interested in getting on board.
IOF shrugged off the takeover rumours by putting up a solid result on the back of the best leasing market conditions ever experienced along the east coast of Australia.
Office landlords like IOF are reaping the benefits of demand from new tech tenants for core locations in capital cities and the spread of co-working space users has absorbed excess office vacancies.
Tight markets in Sydney and Melbourne have resulted in yields rising and it's pushing investors north to Brisbane.
IOF recorded a full year statutory net profit of $471.6 million, 4.5 per cent lower than the previous corresponding period. UBS said the result was in line with expectations and the company announced it had launched a share buyback scheme.
---
READ MORE
Never miss a Top Companies update or news story: Sign up to Business News Australia's free news updates
Follow us on Twitter, Facebook, LinkedIn and Instagram
Get our daily business news
Sign up to our free email news updates.