A short-selling attack from VGI Partners saw Corporate Travel Management fall out of the top 10 this year, but the company's founder and CEO Jamie Pherous has remained stoic, lifting his stake in the company while under a barrage of criticism from the investment community.
Buoyed by its software as a service (SaaS) division, founder-led lottery re-selling service Jumbo Interactive jumped a whopping 22 spots to crack the top 20 in 2019, as did Collins Foods Group on the back of strong performance of KFC stores and continued expansion of the Taco Bell franchise.
Exciting fintech EML Payments rose 11 spots to notch the number 20 spot following a year that has seen it clinch major deals worldwide along with key acquisitions in Europe and the Middle East.
11. NEXTDC (NXT)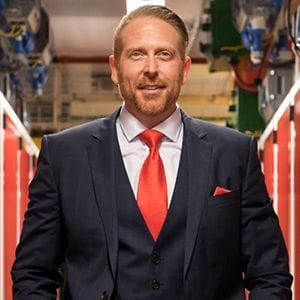 INFORMATION TECHNOLOGY
2018 Rank: 9
Market Cap: $2.13b
FY19 revenue: $179.3m
FY19 loss: $9.8m
Listed: 2010
CEO: Craig Scroggie
CEO salary: $2.15m
For over a year the tug of war for control of Asia Pacific Data Centres (APDC) was the central focus of NEXTDC (ASX: NXT).
It all came to a head in October 2018 when the business founded by Bevan Slattery offered $200 million for 70.8 per cent of APDC.
The company was ultimately successful, but a few road bumps were cause for concern before the agreement could be signed off.
Those kinks in the road proved insignificant in the end, and NEXTDC walked away with its head held high after a stoush with rival 360 Capital.
In FY19 the company recorded record revenue and profit, along with projected EBITDA growth of at least 17.5 per cent for FY20.
The company highlights $500 million of senior unsecured debt was raised during the year, giving the group capital to expand following upgrades in Brisbane, Melbourne, Sydney and Perth.
NEXTDC also made land and building acquisitions in these cities, leading to annual rental savings of around $15 million.
The group's losses worsened however, going down to $9.8 million from the FY18 loss of $6.6 million.
Market reviews were also undertaken in Singapore and Japan in FY19 for potential future opportunities, with NEXTDC setting up offices in both countries during the year.
Work in Singapore is however on hold while the Singapore Government undertakes a review of the data centre industry, and the company continues to evaluate opportunities in Japan.
At the end of 2018 the company announced a deal with Superloop (ASX: SLC) that would allow NEXTDC to tap into a 9,000km international undersea fibre project.
The deal would allow NextDC to take advantage of ultra-fast Internet speeds, exceeding 36 terabits per second with significantly lower latency and greater reliability.
---
12. CORPORATE TRAVEL MANAGEMENT (CTD)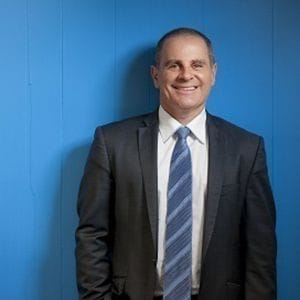 CONSUMER DISCRETIONARY
2018 Rank: 8
Market Cap: $2.05b
FY19 revenue: $449.5m
FY19 profit: $86.2m
Listed: 2010
MD & Founder: Jamie Pherous
MD salary: $643,104
At the tail end of 2018 Corporate Travel Management was hit by a short seller attack.
Hedge fund VGI partners took aim and fired at the travel group while it was flying high on the success of record profit for FY18.
The impact was instant. CTD went into a trading halt while it took time to explain the searing 176-page short seller report that alleged CTD had overstated its global footprint with "phantom" and "ghost" offices in several locations.
VGI also questioned CTD's unusually high EBIT margins and believed declining cash flows were at odds with claims of strong organic growth.
The report began a series of back-and-forth between the short seller and CTD, with both accusing each other of making misrepresentations and lies.
The attack saw CTD shares collapse; between 24 October and 5 November shares in the company dived 30.56 per cent.
Eventually the share price crawled back to a high of $29.27 per share in February but has been on a slow downward trajectory ever since, hitting a 2.5-year low of $17.30 in late August.
The VGI report even spurred discussions about a class action to be potentially brought by Maurice Blackburn Lawyers.
But CEO and founder Jamie Pherous stuck by the company he founded and listed on the ASX. In November he acquired 215,000 shares to demonstrate his faith in the company's future.
He lifted his stake slightly over the course of the year, and at the time of writing Pherous Holdings had around $371.45 million worth of stock in CTD, or around 19 per cent.
In February, the market was not impressed by the group's first half results despite a 27 per cent lift in the company's net profit after tax. Then in March chairman Tony Bellas sold off around 181,000 shares before stepping down later in that month.
Bellas was replaced by Ewan Crouch AM, who is also a director at Westpac (ASX: WBC) and BlueScope Steel (ASX: BSL).
"One of my first priorities as Chairman is to work with the Board on a process of orderly renewal and a broadening of our Director skill base given CTM's substantial growth and expansion of operations in recent years," Crouch said in the group's annual report in September.
"There is an untapped opportunity that lies ahead now that the company is well established in every region it operates," added Pherous.
"Despite TTV of approximately $6.5 billion, CTM represents under 1% of the global corporate market and corporate travel is expected to grow continuously over the long term," he said.
---
13. SUPER RETAIL GROUP (SUL)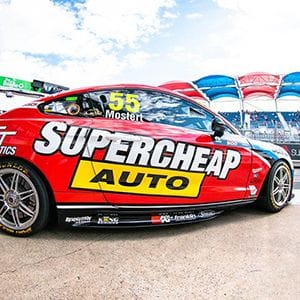 RETAILING
2018 Rank: 13
Market Cap: $1.93b
FY19 revenue: $2,701.4m
FY19 profit: $139.3m
Listed: 2004
CEO: Anthony Heraghty
CEO salary: $1.58m
At the beginning of the year long-serving CEO Peter Birtles was replaced by former outdoor retailing manager Anthony Heraghty to lead Super Retail Group.
Perhaps the board was impressed by Heraghty's spearheading of Super Retail Group's acquisition of Macpac in 2018, which buoyed the company's results at the time.
During FY19 Heraghty led SUL through the choppy waters of Australian retail to finish up the financial year smiling.
The company behind popular brands Supercheap Auto, Rebel, BCF and Macpac experienced steady and consistent growth throughout FY19.
Group sales rose 5.4 per cent to $2.71 billion while profit increased 5 per cent to $152.5 million.
There were no dead weights as each brand under the umbrella experienced positive like-for-like sales growth.
The group paid down $36.2 million in debt and completed a comprehensive review of its employment arrangements following the identification of underpayments to team members which the group announced to the market earlier this year.
The group is in the process of rolling out backpay to all impacted team members.
A total of $24 million is slated as retained earnings and a further net $8.9 million before tax is the further expense relating to revision of wages underpayment estimates and remediation costs.
---
14. NEW HOPE CORPORATION (NHC)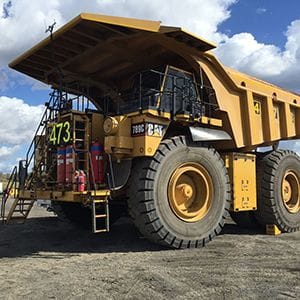 DIVERSIFIED ENERGY
2018 Rank: 11
Market Cap: $1.84bn
FY19 revenue: $1,306m
FY19 profit: $268m
Listed: 2003
CEO: Shane Stephan
CEO salary: $2m
Coal miner New Hope Group's (ASX: NHC) results have felt none of the public animosity toward fossil fuels, a sentiment spread widely by climate change protestors during 2019.
But the public debate about carbon emissions and reports of Australian coal shipments being turned away in China have weighed heavily on the sector.
Despite recording its best full-year profit in its history and a revenue of $1.3 billion, NHC shares are trading at around half where they were in March.
New Hope Group attributed the strong FY19 result to its increased stake in a joint venture with Bengalla Mining Company.
The acquisition of an additional 40 per cent stake in the Bengalla JV during FY19, combined with an increase in Bengalla's production rate to 10 million tonnes per annum, provides an enlarged portfolio and asset base for New Hope.
Because of delays in receiving approvals at the New Acland Coal Mine, New Hope was forced to lay off 150 workers in September.
"The company remains focused on securing all necessary approvals for Acland Stage 3 to target continuity of operations and employment for the workforce and contractors who rely upon the operation to support their families," the company said at the time.
The company says it is noticing volatility in coal markets, but is optimistic given the strength of demand for high quality thermal coal in Asia.
The group is almost 50 per cent owned by the Washington H. Soul Pattison Company (ASX: SOL), itself controlled by the Millner family. Robert D. Millner is chairman of NHC and Thomas C. Millner is a non-executive director.
---
15. JUMBO INTERACTIVE (JIN)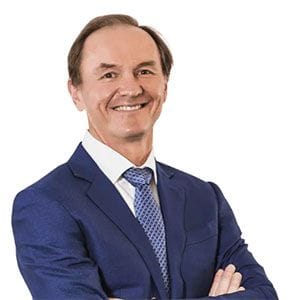 INTERNET LOTTERIES AND GAMBLING
2018 rank: 37
Market Cap: $1.65b
Revenue FY19: $65.2m
Profit FY19: $26.4m
Listed: 1972
CEO: Mike Veverka
CEO Salary: $1.32m
Jumbo interactive has stampeded towards substantial online growth with the integration of a software as a service (SaaS) division, extending its lottery re-selling service on a global scale.
The company has moved forward in FY19 from a lottery ticket reseller, to now setting themselves up to be a global partner with other businesses in the industry.
The group owns and maintains the website, ozlotteries.com, which sells lottery tickets for multiple brands such as 'OzLotto' and 'Powerball'.
This SaaS division presents the organisation with new business opportunities to provide an online platform for both charitable and non-charitable lottery organisations.
Jumbo recently entered into a five-year contract with charity lottery group, the Endeavour Foundation, giving the group a platform for its lottery services.
Jumbo founder and CEO Mike Veverka said this deal will keep the momentum going as more charity lottery operators join the Jumbo network.
"We are excited to be working with the Endeavour Foundation to deliver some of the benefits that we have been able to achieve with our own ozlotteries.com business," Veverka said.
The success of the company's online model has assisted in group's 64 per cent increase in revenue for FY19, realising earnings of $65.2m.
The platform also continues to grow in popularity, with new customers increasing by 74 per cent over FY19.
---
16. NATIONAL STORAGE REIT (NSR)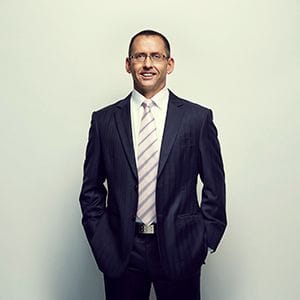 REAL ESTATE
2018 Rank: 19
Market Cap: $1.41b
FY19 revenue: $152.2m
FY19 profit: $144.7m
Listed: 2013
MD: Andrew Catsoulis
MD salary: $1.54m
The storage market is, in many ways, inextricably linked to the real estate market.
Naturally, just as the property market rises and falls in line with signs of economic health and sickness, so does business for storage providers like National Storage REIT.
But these peaks and troughs have proved difficult to ride, despite the current trend among baby boomers who are choosing to downsize into retirement.
NSR's share price rose and fell with ferocity during 2019. The first dive followed the group's 1H19 results, displaying a 55 per cent profit dive.
The price eventually recovered but dived again in late July, only to recover to $1.89 by the end of August.
Ever since the company has been cruising on a very steady ground floor of $1.80 per share, with shareholders perhaps persuaded by the positive FY19 results.
During FY19 the company recorded profit after tax of $144.8 million, and underlying earnings rose by 21 per cent to $62.4 million.
Occupancy growth of one per cent was achieved in Australia and New Zealand, with approximately 60 per cent of the company's centres now trading consistently at or over 80 per cent.
In the pipeline is a joint venture for the New Zealand market and 13 new development projects currently underway.
---
17. VIRGIN AUSTRALIA HOLDINGS LIMITED (VAH)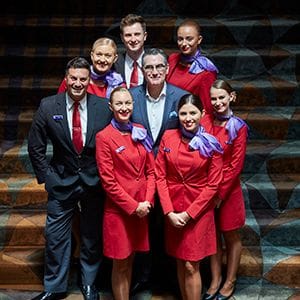 INDUSTRIALS
2018 Rank: 12
Market Cap: $1.37bn
FY19 revenue: $5.8bn
FY19 loss: $315.4m
Staff: 10,620
CEO: Paul Scurrah
Listed: 2003
CEO salary: $388,854
Following a disastrous FY18 that saw airline Virgin Australia post a $653 million loss, the company sought to shake things up.
Replacing long-term Virgin Australia CEO John Borghetti was Paul Scurrah who had some serious work to do to turn the airline around.
Initially, change appeared to pay off after Virgin recorded its strongest H1 earnings in 11 years back in February.
The company said at the time that the result was driven by strong domestic performance, a stable market, and buoyed by effective cost control.
But the good times were not meant to last; just two months later the company announced it expected to record a $35.6 million loss at the end of the financial year.
"While we have continued to grow revenue, this announcement shows that our business needs to become more resilient to challenges such as weaker demand, high fuel prices and the foreign exchange environment," said Scurrah at the time.
Ultimately, the Virgin plane was heading for a crash landing. This came in August with the company revealing an underlying loss of $71.2 million and a statutory loss of $315.4 million.
While not as bad as FY18's $653 million loss, it certainly didn't inspire confidence for the group's new CEO and shares continued on their downward trajectory to a 10-year-low of $0.15 per share.
Another key theme of 2019 for Virgin has been the group's Velocity Frequent Flyer program.
In July Affinity Equity Partners announced it was exploring an exit from its 35 per cent holding in the program, worth around $750 million.
Virgin managed to grab that stake back from Affinity at the bargain price of $700 million.
Things might be looking up for the airline, however. The Australian Competition and Consumer Commission (ACCC) recently authorised the Australian airline to closely cooperate with Virgin Atlantic on flights between Australia and the UK and Ireland, via Hong Kong, Los Angeles and any other future mutual connecting points.
"In authorising this cooperation, we expect to see improvements to the carriers' schedules and services to passengers," said ACCC commissioner Stephen Ridgeway.
The Australian airline says further cooperation with Virgin Atlantic will allow it to more sustainably operate its Hong Kong service.
---
18. MEGAPORT LIMITED (MP1)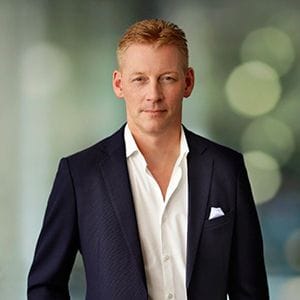 INFORMATION TECHNOLOGY
2018 Rank: 49
Market Cap: $1.25b
FY19 revenue: $35.1m
FY19 loss: $33.6m
Listed: 2015
CEO: Vincent English
CEO salary: $2.07m
Internet connectivity and data centre giant Megaport sped into FY19 with the momentum built up over a stellar FY18.
After successfully breaking into the US and continuing to notch up runs on the board back in Australia, 2019 was a year of significant expansion and growth.
The company kicked off FY19 with the deployment of its software defined networking (SDN) service in 13 new locations, nine of which were in the US.
By the end of 1H19 the company's push into the US was well and truly showing its value; monthly recurring revenue was up 80 per cent in the region.
During the second half Megaport began raising capital for even further growth. The group announced a $60 million capital raise in March to support expansion and technology development.
$50 million of that $60 million was raised in just under 24 hours and was backed by Megaport founder Bevan Slattery.
Despite the group's continued success, expansion, and general growth, Megaport recorded yet another full year loss at the end of FY19.
All up, the company had extended its reach to 20 countries with 528 enabled data centres and had 300 total installed data centres at the end of the year, up by 79 from FY18.
---
19. COLLINS FOODS (CKF)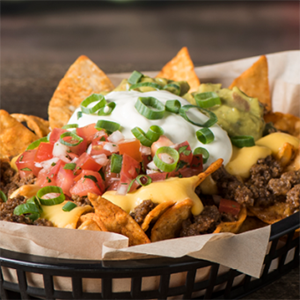 CONSUMER DISCRETIONARY
2018 rank: 23
Market cap: $1.2b
Revenue FY19: $901.2m
Profit FY19: $39.11m
Staff: 13,500+
Listed: 2011
CEO & MD: Graham Maxwell
CEO Salary: $1.53m
Australia's largest KFC operator may have found the secret recipe after recording its highest ever revenue on the back of store growth, deliveries and continued expansion of the Taco Bell franchise.
Collins Foods CEO Graham Maxwell says five new Australian KFC restaurants were added in FY19, taking the national total to 231.
The KFC Australia business accounts for around 80 per cent of Collins Foods' revenue, and has been bolstered by 3.7 per cent same-store sales (SSS) growth as well as the inclusion of delivery aggregators Deliveroo and Menulog, now linked up to 64 stores.
"Together, these initiatives underpin our commitment to enhancing the customer experience and are expected to drive further growth," says Maxwell, who will retire from the role as of 1 July 2020.
Meanwhile, Collins has increased its presence in Germany and the Netherlands with KFC Europe generating $123.8 million in revenue, but conditions have nonetheless been challenging.
"While sales in Europe have been impacted by key value campaigns being less successful than the prior year, we have several sales initiatives underway to reduce the decline in sales and drive transaction growth," says Maxwell.
"To drive a positive turnaround in Germany, a national brand refresh has been launched. This is being complemented by a value layer which is to be a permanent feature going forward, and the introduction of "KFC Goodies", as a permanent snacking layer."
The wind-down of buffet restaurant chain Sizzler continues in Australia with the business down to 12 stores, but the opposite is happening in Asia where royalties continue to grow due to higher sales and an increased restaurant count of 77 across Thailand, Japan and China.
The fast food player's boldest recent initiative has arguably been its foray as a franchise operator for Taco Bell in Australia. After opening the first location in the Brisbane suburb of Annerley in 2017, the company opened three more Queensland stores in FY19.
Collins Foods aims to have 10 Taco Bell stores in Australia by the end of FY20, including the opening of its first restaurants in Victoria. This forms part of a strategy announced in October that 50 stores would be opened in Australia by December 2021.
"Taco Bell continues to trade in-line with expectations, offering great value products and contemporary designs that resonate well with customers," says Maxwell.
"We continue to roll out innovative new products that enhance the Taco Bell brand and contribute to strong customer engagement."
The Brisbane-headquartered company has some friendly competition, with Restaurant Brands New Zealand (ASX: RBD) planning to open 60 Taco Bell stores in NSW, ACT and NZ by 2021.
---
20. EML PAYMENTS LIMITED (EML)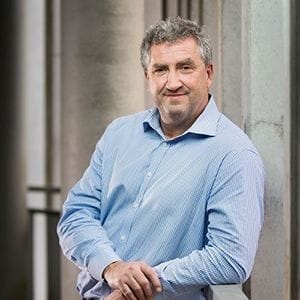 INFORMATION TECHNOLOGY
2018 rank: 31
Market Cap: $1.08b
FY19 Revenue: $97.2m
FY19 Profit: $8.5m
Listed: 2006
CEO & MD: Tom Cregan
CEO Salary: $629,467
EML Payments has been the gift that keeps on giving in 2019. The prepaid card solutions provider counts the likes of bet365, McMillan Shakespeare and ASX-listed Smartgroup as its clients.

It's also working with employers to come up with better salary packaging solutions. For example, EML Payments has created a software so employee purchases are automatically categorised by living, meals and entertainment, saving the employer from combing through. That's a big tick from its clients. What's more, EML Payments delivers a white-label solution where client branding dominates the card.
During the year, the company penned a number of significant deals with some of the leading payment solutions providers, as well as some of the fresh-fintech-faces in the game.
In October 2018 EML and Apple partnered to include Apple Pay as an option for the group's customers.
The launch of the Apple Pay program was described by EML as a "shake-up" for corporate gift and reward programs, transforming how retailers can offer cash back incentives and giving businesses new ways to reward employees.
The Apple Pay deal enabled customers to instantly add a Mastercard Rewards card to their Apple Wallet using the EML app.
With the Millennial market firmly in EML's sights the company followed on from the Apple deal to launch youth-oriented brands WildCard, Qpay, DiviPay and ImpactPay.
"It's an exciting time to be an Australian fintech and EML is committed to powering home-grown brands with world-class innovation," said MD Tom Cregan at the time.
"We're seeing the Reserve Bank of Australia fostering competition for niches within the banking industry and we see a burgeoning industry in Australia with companies looking to compete in these niches."
The group continued to expand internationally in 2019, with new product launches in North America and Sweden in January taking its number of reloadable prepaid programs around the world up to 12.
In May EML acquired UK fintech Flex-e-Card for $40.5 million. The fintech is a similar business model to EML and operates in Ireland, Poland, Italy, Finland and the UAE and has a shopping mall presence in 226 centres under contract.
The Australian company appears to have sports betting solutions as a trump card going forward. In January the company launched a program with Pointsbet in New Jersey and subsequently signed an agreement with bet365 for their programs in USA.
EML will soon launch a mobile-based product called Pays Technology, which will enable clients to reach customers instantly. This is expected to launch in Europe and North America in the back half of 2019.
---
CLICK BELOW FOR THIS YEAR'S TOP 50
Market caps based on end of trading October 10, 2019
Get our daily business news
Sign up to our free email news updates.