This is where the Brisbane Top Companies list really starts to get interesting.
The space between 31 and 40 includes five new entrants including founder-led telecommunications and IT solutions company Over the Wire, workforce management group People Infrastructure and Galilee Energy, which is taking the step up from explorer to gas producer with its flagship project.
In the vastly different sectors of sun care and cosmetics materials to mining services, Advanced Nanotek and PPK Group have made huge headway in 2019. in the past 12 months their shares have risen by 536 per cent and 1245 per cent respectively.
31. ADVANCED NANOTEK (ANO)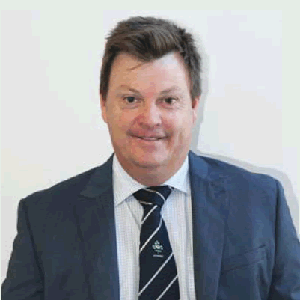 MATERIALS
2018 rank: N/A
Market Cap: $365m
Revenue FY19: $12.3m
Profit FY19: $9.6m
Listed: 2005
Managing Director: Geoff Acton
MD Salary: $679,118
With its IP-protected line of zinc-based products for sun care and cosmetics, Advanced Nanotek is one of the fastest-growing companies you may never have heard of.
Shares have risen 536 per cent in the past 12 months as its board, heavily weighted with current and former Tamawood (ASX: TWD) executives, continues to deliver solid results.
Utilising advanced materials technology originally developed by the University of Western Australia, Advanced Nanotek distributes its powders, zinc oxide dispersions and formulations across six continents.
"As a person that has had 30 skin cancer procedures since 2005, for me this all-mineral natural sunscreen is not just about business, it's personal," says managing director Geoff Acton, who shows his scars on the company's home page to prove it.
Most recently the company signed a deal with a new distributor in Italy, Eurosyn S.p.A and at the time of writing Advanced Nanotek is negotiating additional agreements with UK and German distributors.
This adds to an existing European presence in France, Spain, Portugal, Belgium and Luxembourg. The group currently has 15 distributors or resellers on its books and aims to lift that number beyond 25.
The company has traditionally manufactured all its products in Perth, but in September Advanced Nanotek received a TGA (Therapeutic Goods Administration) licence for its new manufacturing facility in Brisbane.
"Additional capacity will be utilised to meet future US and Australian orders and add to the reserve stock we are already holding for European markets," non-executive chairman Lev Mizikovsky said.
Mizikovsky is a founding director at Tamawood and also has a significant shareholding in Astivita both companies where Acton had experience before taking on the ANO leadership.
In terms of other board members, non-executive directors Rade Dudurovic and Laurie Lefcourt have responsibilities at Astivita and Tamawood respectively.
---
32. PPK GROUP (PPK)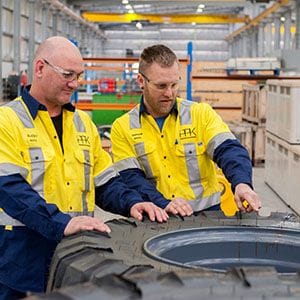 2018 rank: N/A
Market Cap: $348m
Revenue FY19: $40.9m
Profit FY19: $1.8m
Listed: 1994
Executive Chairman: Robin Levison
Executive Chairman Salary: $170,000
Mining technology company PPK Group has been on a roll in 2019 with its shares up a whopping 1245 per cent, a joint venture with Deakin University in full swing, and continued improvement in the underground coal mining sector it services.
In March PPK completed its acquisition of AICIC which owns 50 per cent of BNNT Technology, the commercialisation vehicle for technology developed at Deakin to manufacture boron nitrate nanotubes.
"Among their many important properties BNNTs are extremely lightweight, ultra-flexible, electrically insulating yet many times more thermally conductive than copper, and are considered to be stronger than high-strength steel and industrial-grade carbon fibre," says executive chairman Robin Levison.
Levison previously led mining services company Industrea to a market capitalisation above $500 million before acquiring a stake in PPK in 2013.
It wasn't long after he joined before PPK acquired the COALTRAM mining equipment business from Diversified Mining Services, and after several years of development the mining equipment division is now well and truly in the black with profit of $3.77 million in FY19.
"PPK's CoalTram is the lowest emission LHD available in Australia and we continue to work
with a number of customers to identify improvements and new features to meet their needs," says Levison.
"With the sale of seven used CoalTrams during the year, we have only four remaining before
we can only sell new CoalTrams, which are under construction."
For the long term, PPK has made significant investments in designing and building a modern and efficient man-transporter that initially will be able to use a diesel engine, but ultimately is designed for a flame-proofed battery electric vehicle.
"We are now in a position to benefit from any new capital expenditure by our major mining customers as they continue to expand their coal production," says Levison.
"We will also continue investment in new product technology that will continue to allow our customers to mine in a continued safe and more productive manner."
---
33. STANMORE COAL (SMR)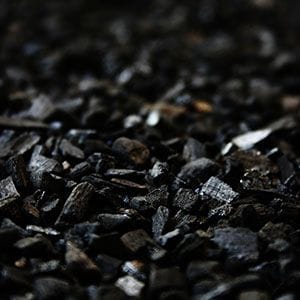 ENERGY
2018 rank: 45
Market Cap: $319m
Revenue FY19: $403.1m
Profit FY19: $91.6m
Listed: 2009
Managing Director: Dan Clifford
MD Salary: $996,177
After surviving an attempted leadership coup, the board of Stanmore Coal is now free to put its energies into negotiating a potential $390-442 million takeover from Winfield Energy.
Winfield has been conducting due diligence since raising its intentions to buy Stanmore in August, with a process deed that was originally slated until 7 October but has been extended to 28 October.
Since the suitor made its non-binding unsolicited proposal, Stanmore has both notched a record profit from its Isaac Plains complex of coal operations, and grappled with an attempt to oust its CEO Dan Clifford and chairman Stewart Butel.
Singapore-based minority shareholder Golden Investments Pte Ltd had called an EGM in Brisbane for 14 October to vote for the removal of Clifford and Butel as directors.
Golden Investments had previously attempted to make an off-market takeover for Stanmore in November at $0.95 per share.
The proposal was rejected by the Stanmore board, followed by an independent report from BDO Corporate Finance that estimated shares should be worth between $1.48 and $1.90 each.
By the time that offer expired on 23 January, Golden and its affiliated entities had accumulated a 25.47 per cent stake in the company. It was less than eight months before the Singaporean investors were shaking up the status quo once more with the aim of appointing Cameron Vorias and Jimmy Sen Ming Lim as directors.
"Golden Investments claims to have concerns around the performance, strategy and operations of the Company, in particular around the Company's coal sales prices and financing costs," company secretary Ian Poole said on 6 September.
"We believe these concerns are unfounded and disingenuous. As evidenced by the Company's recent results, including record financial and operating performance for FY19, the current Board has a strong track record of delivering results and value for the Company and its Shareholders.
"In fact, the Company has generated a Total Shareholder Return of 69.5 per cent for FY19. This is the best return on investment of any ASX listed coal producer for FY19."
Poole alleged the true purpose of Golden Investments' efforts was to "gain control of the Company without paying any premium to their fellow Shareholders".
Just over two weeks later, the requisition notice for an EGM was withdrawn and it's back to business for the board, at least for now.
---
34. SUPERLOOP (SLC)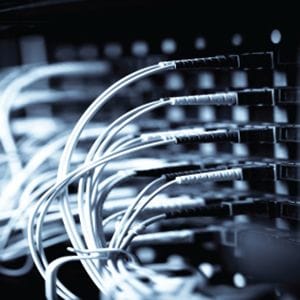 COMMUNICATION SERVICES
2018 rank: 26
Market Cap: $312m
Revenue FY19: $119.8m
Loss FY19: $72.1m
Listed: 2015
CEO: Drew Kelton
CEO Salary: $500,000
Cloud services connector Superloop has pumped $256 million into fibre network assets within the past two years, most notably through its role in the INDIGO Consortium that in May completed a 9,000km subsea cable linking Australia with Southeast Asia.
The cable connects Sydney to Singapore via Perth and Jakarta, and Superloop's participation in the consortium comes through its subsidiary SubPartners.
"INDIGO Central complements Superloop's metropolitan fibre networks providing high speed capacity and ubiquitous connectivity to terrestrial cable systems across Australia," CEO Drew Kelton said after the announcement was made.
"When combined with the international capacity and interconnectivity to Singapore and Hong Kong, our strategy to virtualise businesses across the Asia Pacific region is now being realised."
Around a month before the INDIGO milestone was achieved, QIC Private Capital launched a $494 million takeover bid for Superloop, representing a significant premium for the company. However, the two parties failed to come to an agreement and Superloop's share price has floundered since then.
Superloop's mission is to connect Australia with a legacy-free network and cater to explosive demand growth for bandwidth.
But recent results have fallen short of expectations for the group, with a loss exacerbated by a $50.7 million impairment in relation to the retiring of a non-core, non-bandwidth services segment.
While Superloop could have probably generated additional cash much more easily a few months ago, the group has recently opted to raise capital at a discount so it can nip its debt troubles in the bud.
Superloop, founded by serial entrepreneur Bevan Slattery, expects its major network builds will be the foundation of earnings recovery in FY20.
"Financial Year 2019 has been a transitional year for Superloop and not without its challenges," says CEO Drew Kelton.
"The integration of our acquisitions and teams with the simplification of processes and systems was a necessity in order to move forward and provide bandwidth-intensive customers across Asia Pacific a differentiated and compelling service offering.
"With master service agreements in place with many global service providers, content providers and global enterprises, and with INDIGO and domestic fibre networks now live and billing, we expect to see continued connectivity growth in FY20 and beyond."
---
35. ALLIANCE AVIATION SERVICES LIMITED (ASX: AQZ)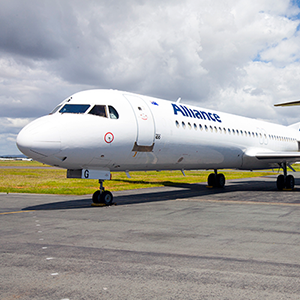 TRANSPORTATION
2018 Rank: 41
Market Cap: $287.84m
FY19 revenue: $277.1m
FY19 profit: $22.7m
Listed: 1972
MD: Scott McMillan
MD salary: $834,450
Alliance Aviation has been the subject of airline giant Qantas' interest for quite some time, and the sale of part of the business could touch down any day now.
Qantas hopes to acquire almost 20 per cent of the charter air service company, but red flags have been raised by the competition watchdog.
The ACCC says that Alliance is Qantas' only competitor on regular passenger transport routes between Brisbane and the regional centres of Bundaberg and Gladstone, sparking the commission's concerns.
The watchdog is now accepting comments from customers and competitors about the effects of Qantas' $60 million acquisition of 19.9 per cent of Alliance.
It is a healthy business for Qantas to acquire, with the group recording an impressive 25.7 per cent lift in profits during FY19.
More than 38,000 flying hours across a fleet of 38 aircraft also supported a revenue of $277.1 million, up 11.9 per cent.
Alliance also plans to grow its tourism footprint and will commence flights into Western Australia from Victoria in the coming year.
---
36. GARDA DIVERSIFIED PROPERTY FUND (GDF)
REAL ESTATE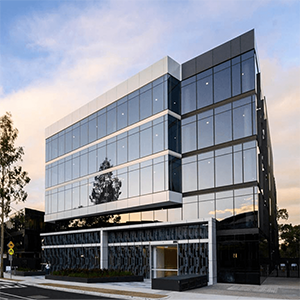 2018 rank: 46
Market Cap: $274m
Revenue FY19: $33.5m
Profit FY19: $28.8m
Listed: 2015
Managing Director: Mathew Madsen
CEO Salary: $522,649
With a management restructure on the cards and the recent acquisition of industrial property assets in Brisbane's Morningside, GDF has made an active start to FY20.
The fund is currently managed by another listed company Garda Capital (ASX: GCM) as its responsible entity, which like GDF also has Mathew Madsen as its executive chairman and managing director.
When Garda announced the acquisition, supported by a $31 million capital raise and now taking its portfolio to 17 commercial and industrial properties independently valued at $404 million, it also flagged an "internalisation" scheme.
If given the green light by shareholders in a vote expected later this month, in addition to the standard regulatory and court approvals, the internalisation would see GDF acquire GCM and take everything under the one roof.
Provided this move is successful, it will create a new diversified property group called GARDA Property Group..
---
37. GBST HOLDINGS (GBT)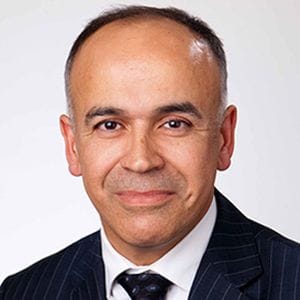 INFORMATION TECHNOLOGY
2018 rank: 50
Market Cap: $260m
Revenue FY19: $94.3m
Profit FY19: $12.7m
Listed: 2005
CEO: Robert DeDominicis
CEO Salary: $795,044
This may be fintech GBST's last appearance in the Brisbane Top Companies list if all goes to the board's plan at a scheme meeting in Sydney on Monday.
Shareholders will vote on a $3.85 per share takeover proposal from New Zealand-based FNZ Custodians, another fintech that repeatedly lobbed
last-minute offers that stymied the efforts of other suitors.
FNZ's methods were unconventional to say the least, but it won out in the end.
The heightened interest in GBST began with a takeover attempt from superannuation software provider Bravura Solutions (ASX: BVS) in April, offering $2.50 per share which at the time represented an almost 40 per cent premium.
Bravura started its due diligence and for almost two months was the only bidder in the picture, but the romance didn't last long.
After Bravura progressively lifted its offers to hit the $3 mark by the end of June, US outfit SS&C Technologies Inc (Nasdaq: SSNC) swooped in with a superior offer and the Australian competitor swiftly backed down.
SS&C was shortly followed by FNZ, seeking to kick the Americans off the playing field with marginally superior offers and short cut-off timeframes for acceptance from GBST.
Over the course of a month the board stood behind an SS&C partnership, describing one FNZ proposal as "effectively incapable of being accepted" with changing bids proposed and withdrawn during the night and early hours of the morning.
"While we are respectful of FNZ's offers and sought to engage in good faith discussions on its latest proposals, they were nevertheless accompanied by unreasonable conditions and did not provide a reasonable period of time for the parties to enter into good faith discussions," GBST chairman Allan Brackin said on 26 July.
However, within three days FNZ was able to twist GBST's arm with a $3.85 per share proposal. While this was less than a $4 per share proposal from FNZ the board became aware of at 1:22am on 26 July, it was still 7 per cent more than the American offer.
"We are pleased to have now entered into a binding agreement for FNZ to acquire GBST at A$3.85 per share on terms acceptable to the Board," Brackin said.
"GBST has well established products, talented employees and deep relationships with major financial institutions in Australia and internationally," said FNZ managing director Adrian Durham.
"We look forward to working with the company to expand its product and service offering in both wealth management and capital markets, aligned with our global mission of improving investment and retirement outcomes for all people."
---
38. OVER THE WIRE (OTW)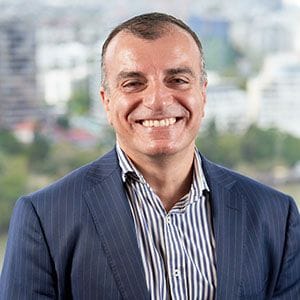 INFORMATION TECHNOLOGY
2018 rank: N/A
Market Cap: $244m
Revenue FY19: $79.6m
Profit FY19: $10.1m
Listed: 2015
Managing Director: Michael Omeros
MD Salary: $353,666
Led by co-founder Michael Omeros and with a pitch as 'the straight-talking alternative' to telecommunications and IT solutions, Over the Wire's strong momentum helped it crack into the All Ords this year.
The company has made a name for itself in voice technology for more than a decade, but data networks are its leading source of revenue and rapid growth has been achieved in cloud services.
When the company listed in December 2015 its shares were worth just $1.30, but by November last year they had hit a peak of $5.39 following the completed acquisitions of Access Digital Networks in South Australia and Comlinx in Brisbane.
Both these transactions have helped drive what has been an almost 50 per cent revenue growth for the group, while NPAT was up a whopping 89 per cent in FY19.
"We remain focused on delivering organic growth through geographic expansion and market penetration, complemented by quality acquisitions," Omeros said in mid-August.
"Industry tailwinds in SD-WAN, Hosted Voice and Cyber Security provide a positive outlook for future growth and Over the Wire is well positioned to take advantage."
Despite a positive year overall for the business, both Omeros and fellow co-founder and director Brent Paddon were embroiled in a legal case with another co-founder who sold his 35 per cent stake pre-IPO David Tisdall.
Tisdall had alleged Omeros and Paddon breached the share sale agreement by failing to disclose plans to list and was seeking $48 million in damages.
OTW shares were in a lull in the lead-up to a decision, but a Supreme Court judge threw out the case and the price shot up again.
---
39. GALILEE ENERGY (GLL)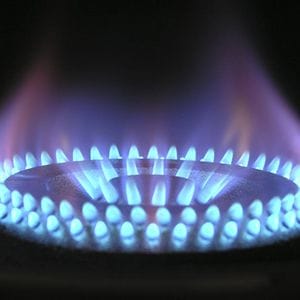 ENERGY
2018 rank: N/A
Market Cap: $230m
Revenue FY19: $314,000
Loss FY19: $11.45m

Listed: 1996
Managing Director: Peter Lansom
MD Salary: $1.04m
Shares in Galilee Energy have surged this year thanks to encouraging results at its flagship Glenaras Gas multi-pilot program in Queensland's Galilee Basin.
While the GLL share price is now well short of the high of $1.40 achieved in early September, it is still up around 50 per cent since the start of 2019.
More than $90 million has been spent on the Glenaras project to date and the explorer continues to run at a hefty loss, but gas production rates have been on the rise.
"These measurable gas flows are a significant milestone in the Glenaras Gas Project," says managing director Peter Lansom, who was previously an executive director at Eastern Star Gas which was sold to Santos for $900 million in 2011.
"The Pilot is progressing extremely well and I'm looking forward to seeing the increased drawdown of the coal and gas production ramping up over the ensuing months."
In conjunction with the pilot program, Galilee has signed a binding Memorandum of Understanding with gas transportation operator Jemena to fast-track a pipeline connecting Glenaras with the east coast market.
The company has assets in both the Galilee and Surat Basins, with the potential for further exploration and development of new gas projects.
---
40. PEOPLE INFRASTRUCTURE (PPE)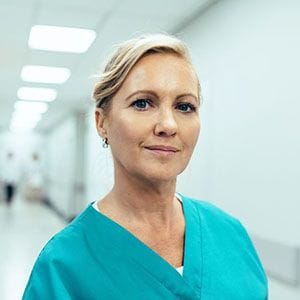 STAFFING SOLUTIONS2018 rank: N/AMarket Cap: $228mRevenue FY19: $278mProfit FY19: $9.7m
Listed: 2017
Managing Director: Declan Sherman
CEO Salary: $575,553
Workforce management tech company People Infrastructure has been on an acquisition spree in 2019 as it consolidates a footprint that has grown significantly since its November 2017 IPO.
Chaired by Greencross Vets founding managing director Glen Richards who has also invested in the company, People Infrastructure's shares are up almost 50 per cent on where they were 12 months ago.
After acquiring Victorian Nurse Specialists and purchasing all remaining shares in IT recruiter Recon Solutions in March, PPE went on to acquire IT recruitment company Halcyon Knights for $13.5 million in June.
"The acquisition of Halcyon Knights is highly complementary to our existing Queensland focused information technology recruitment business," managing director Declan Sherman said at the time, adding the country's IT sector continued to grow and would attract an increasing share of the workforce market.
"It is one of the three key pillars on which People Infrastructure's success has been built."
This activity was swiftly followed by a $20 million capital raising to fund further purchases, including a $16.8 million buyout of nursing businesses First Choice Care and Carestaff Nursing Services.
Sherman said these acquisitions made PPE the leading health and community staffing business in Eastern Australia through the aggregation of its niche nursing brands.
"We are very excited with the platform People Infrastructure now has in the health and community care sector and the operating synergies and cross selling opportunities between our brands," he said.
The company's third pillar in workforce solutions is for 'Blue Collar' work in mining, construction and manufacturing.
---
CLICK BELOW FOR THIS YEAR'S TOP 50
Market caps based on end of trading October 10, 2019
Get our daily business news
Sign up to our free email news updates.
Help us deliver quality journalism to you.
As a free and independent news site providing daily updates
during a period of unprecedented challenges for businesses everywhere
we call on your support