Some major players slipped out of the higher brackets this year into the bottom 41 to 50 of Brisbane's Top Companies.
Notably, Michael Hill fell from its 2018 rank of 30 to number 41 in 2019, thanks to a disappointing year of sales, but things appear to be picking up for the jewellery retailer.
Sunland Group fell down eight spots to number 42 on this year's list due to headwinds in Australia's tricky residential market. Similarly, Collection House fell seven spots to number 45 as a casualty of the greater Australian economy suffering.
A number of new additions round out the Top 50, with Comet Ridge, RPM Global Holdings, and Envirosuite all finding their footing as three of Brisbane's leading listed companies.
41. MICHAEL HILL INTERNATIONAL LIMITED (MHJ)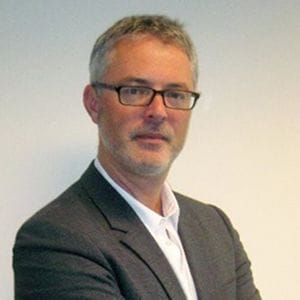 JEWELLERY RETAIL
2018 rank: 30
Market Cap: $227m
Revenue FY19: $569.6m
Profit FY19: $16.5m
Listed: 2016
Managing Director: Daniel Bracken
CEO Salary: $708,708
As a household name in jewellery, Michael Hill International has rejuvenated its business model and strategy in 2019 with a goal to boost online sales, roll out a new look and escalate growth in its branded collections.
Last year founder Michael Hill resigned as chairman just before the company turned 40, and in November Daniel Bracken was appointed as CEO.
Hill describes Bracken as "one of the masterminds behind Burberry", and his ambition now is to reinvent the brand to become a global player.
"What I've discovered in my ripe old age is that we always need a goal, we always need another mountain to climb. And even if you've climbed Everest is still another mountain out there or there's a bigger idea," Hill told Business News Australia in August.
He said currently around 35 per cent of the company's jewellery was from its own branded collection; an area identified as critical to consumer engagement and which Hill hopes to lift to 50 per cent in the years ahead.
Bracken said the company's FY19 results were disappointing, but sales momentum has improved despite challenging trading conditions.
"The business was facing significant challenges when I joined in November, but we pulled together and reversed the momentum," he said.
"The pace of change has been intense this year with a greater sense of urgency and determination to deliver, which is really infectious," Bracken said.
"Whilst we expect market conditions to remain challenging, our focus will be on strengthening our customer proposition with new branded product and improved disciplines in buying, selling and marketing."
READ MORE: EXCLUSIVE INTERVIEW: Sterling success for Michael Hill after 40 years
---
42. SUNLAND GROUP (SDG)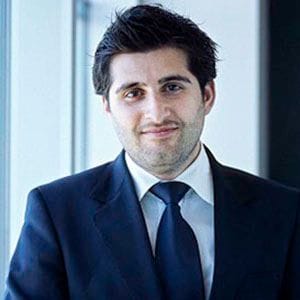 REAL ESTATE
2018 rank: 34
Market Cap: $229m
Revenue FY19: $277.6m
Profit FY19: $17.7m
Listed: 1995
Managing Director: Sahba Abedian
CEO Salary: $744,142
For 35 years, Sunland Group has been developing properties across Australia, including the well-known Q1 building on the Gold Coast.
The company has had its fair share of milestones over those decades, but FY19 was not the best year with profits falling almost in half due to a strategic review of a Townsville project and a decline in the property market.
"The headwinds in Australia's residential market have had a significant influence on the slowing rate and volume of sales across the property sector during the past financial year," managing director Sahba Abedian said in the company's full-year results.
"While these are being offset by the introduction of structural reform in the finance sector and historic low rates, it is unlikely that market conditions will improve significantly in the short-term.
"Accordingly, Sunland Group is focused on strategically positioning the company for the next phase of the cycle through a conservative approach to project delivery and identifying opportunities for replenishment."
While the cycle has had a negative effect on Sunland's profits, the company sold 40 per cent of its Kirkland Residences in Chapel Hill within the first month of them being on the market.
By the end of FY19 the company had 13 active projects along Australia's east coast and a $3 billion portfolio comprising 4,292 residential homes, urban land lots and multi-storey apartments, as well as an emerging retail and commercial portfolio.
In FY20 the group has sold its Lakeview Retail Centre in Mermaid Waters on the Gold Coast for $20 million, which will contribute $6.4 million in profit after tax. In addition, settled the sale of a greenfield site in Ingleside, Sydney to contribute an after-tax profit of $4.9 million.
"Sunland is focused on delivering a stable, consistent performance during a period of continued adjustment and consolidation in the market cycle," Abedian said.
---
43. VITA GROUP (VTG)
CONSUMER DISCRETIONARY
2018 rank: 43
Market Cap: $200.6m
FY19 Revenue: $753.7m
FY 19 Profit: $24.3m
Listed: 2005
CEO: Maxine Horne
CEO Salary: $860,000
After it was practically forced to change tack a few years ago when it was do or die, Vita Group has been fighting back to claim its once prized position among the listed Brisbane business community. Yet that journey hasn't been without its fair share of setbacks.

Vita Group once operated solely in the telco space, running Next Byte, FoneZone and Telstra stores.
By 2016, around 70 per cent of its stores were Telstra branded, up from under 30 per cent five years earlier.
Then, as Telstra came under pressure, the telco giant resolved to squeeze more money out of its high-performing brand extensions. Vita Group was ripe for the picking. Telstra struck while the iron was hot and renegotiated its Master License Agreement.

Vita Group knew it had to dial up a better deal. Following a directionless period of about a year, the business at once re-emerged with a desire to prove it wasn't a one-trick pony.

Vita Group is focused on diversifying far away from telco, since making a foray into the medical space with the launch of Artisan Aesthetic Clinics.
The pivot is testament to the company founder, Maxine Horne, believing Vita Group is a systems-based business where its efficiencies and processes can improve businesses in any industry.

Telstra still makes up the lion's share of Vita Group, and there are more changes to come with respect the agreement announced in June 2019.
Essentially, Vita Group will make less money off connecting customers to the Telstra network, while making more money from selling devices.
With connections being a big driver of the business, Horne noted these changes were "structurally significant" but was optimistic about her team's ability and agility to push through.
---
44. COMET RIDGE LIMITED (COI)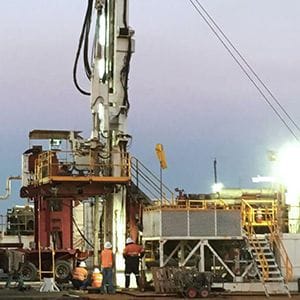 Energy
Market Cap: $189.25m
Revenue FY19: $339m (interest received)
Loss FY19: ($4m)
Listed: 2004
MD: Tor McCaul
Comet Ridge is a coal seam gas explorer with strength in Queensland and a growing focus on sandstone gas too. The company primarily discovers, certifies and commercialises coal seam gas reserves, which despite the coal facing name, is actually a clean energy source.
On the drilling front, Comet Ridge experienced several surprises to the upside last year, at its tenements in the Galilee Basin and the Bowen Basin in Queensland.
The Mahalo project, located in the southern Bowen Basin, is one of the largest and potentially most productive gas fields along the east coast not currently in production.
Comet Ridge is also in a joint venture with the much bigger Santos on three petroleum exploration licenses around the Gunnedah Basin in northern NSW.
In July this year, Comet Ridge said it had commenced an exploration review to reactivate these licenses which cover 13,000sqkm of ground.
In its own words in September, Comet Ridge claimed the "NSW potential was closer than expected".
Comet Ridge is confident it can capitalise on the environmentally drive move away from coal and become a next-generation solution for the east coast gas market.
---
45. COLLECTION HOUSE (CLH)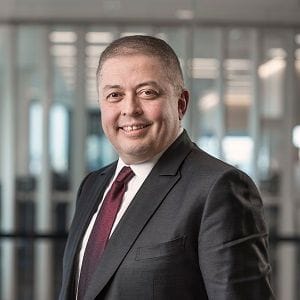 FINANCIALS
2018 rank: 38
Market Cap: $175m
FY19 Revenue: $161.1m
FY19 Profit: $30.7m
Listed: 2000
CEO: Anthony Rivas
CEO Salary: $484,921
Debt collector Collection House, which tends to fare better when the economy does poorer, has held steady this year.

In investor circles, Collection House is regarded as a recession-proof business; more or less, it may benefit when it has more loans on its books that are 90 or 120 days past due.
However, when there are too many people in hardship, it may get harder to collect on those debts.

As with any business, Collection House functions best when there's stability in management.
In the last year, the business was dealt the blow of former director Lev Mizikovsky targeting the board.
Mizikovsky, an activist investor, attempted a board spill over concerns about accounting methods. Collection House saw its share price fall away in the process.
---
46. RPM GLOBAL HOLDINGS LIMITED (RUL)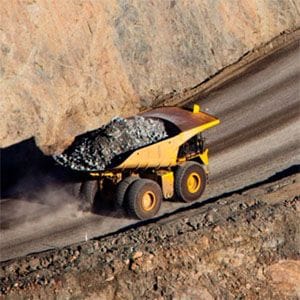 INFORMATION TECHNOLOGY
Market Cap: $162.43m
FY19 Revenue: $80.1m
FY19 Loss: $5.9m
Listed: 2008
CEO: Richard Mathews
CEO Salary: $610,382
There's a famous line attributed to Marc Andreessen, a tech venture capitalist, about software eating the world. It's rings just as true for the world of mining, where RPM Global is playing for keeps.

RPM Global was historically a mining advisory business, making money from maintenance and consulting. This side of the business is closely correlated with commodities prices. When commodities cost more, businesses are more inclined to spend more on consultants.

RPM Global has been shifting gears over the last five or so years to focus more on its software business. It provides tailored solutions across the commodities spectrum different software strokes for different mining folks. The company now offers nearly a dozen software products for different minerals and mining methods.

Where it once offered one-time licenses, RPM Global is laying the foundations to run as a subscription model in the future. That means sales will no longer be recognised as revenue upfront, but slowly over the life of the contract. From a revenue standpoint, this may signal short-term pain, long-term gain. RPM Global's share price, as such, has been a slow riser this year.

RPM Global has been successful at retaining customers, although it hasn't been acquiring new ones at the same speed. New subscription revenue fell over the full year. However, as mentioned, the existing customers seem to be sticky, with many switching from one-off licenses to the subscription model over the last year.
---
47. METRO MINING LIMITED (MMI)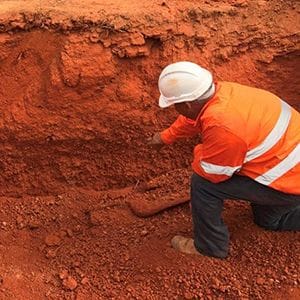 METALS & MINING
2018 rank: 32
Market Cap: $159m
Revenue 1H19: $48.4m
Loss 1H19: $8.6m
Listed: 2009
CEO: Simon Finnis
CEO Salary: $586,728
Bauxite miner Metro Mining has been delivering solid production results from its operation in Far North Queensland, but the uncertainty of global markets has continued to weigh heavily on the resources sector.
Metro made its transition from mine developer to miner last year at its operation near Weipa in Cape York, where production is only possible during the dry season.
Tropical Cyclone Trevor delayed the start of the shipping season in April, while large and sustained swell conditions further disrupted shipping from late May to early June.
But Metro has been picking up the pace in September with 16,565 wet metric tons (WMT) shipped daily on average.
"The mining and shipping results continue to improve as we build our operational knowledge and experience," CEO Simon Finnis said.
"Recent incremental changes to our haulage, loading and transhipping systems are yielding positive results and reflect the commitment and dedication of the entire team, particularly in identifying areas of process improvement.
---
48. SHINE CORPORATE (SHJ)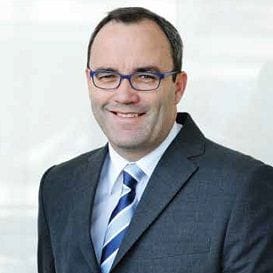 LEGAL SERVICES
Market Capitalisation: $145m
2018 rank: 44
FY19 Statutory NPAT: $14.03 million
FY19 Revenue: $177.9 million
Listed: 2013
Managing Director: Simon Morrison
MD Salary: $556,000
Shine Corporate spent the later part of FY19 shedding the remnants of legal fallout from the $250 million share price wipe out it suffered back in 2016.
Shine settled the class action brought against it by competitors Quinn Emanuel Urquhart & Sullivan, where shareholders alleged the legal giant misled investors by making a series of representations to the market regarding its FY14 and FY15 results.
The terms of the settlement remained confidential in the action brought to the Supreme Court of Queensland.
Prior to setting its legal score straight, Shine's other big news from the past year came with the acquisition of ACA Lawyers.
ACA were a specialist litigation and dispute resolution class action firm brought into the Shine fold on 1 October 2018.
At the time, managing director Simon Morrison said he was confident the buyout would "fortify Shine's future earnings growth."
If the company's FY19 results were anything to go by, Morrison's premonition was validated early.
In its first results following the acquisition, the company suffered in terms of revenue and profit but grew its overall earnings by a solid 25.8 per cent to hit $47.44 million as predicted.
In the year ahead Shine plans to continuing investing in niche markets through a pipeline of acquisitions, notably in the family law space.
---
49. ENVIROSUITE LIMITED (EVS)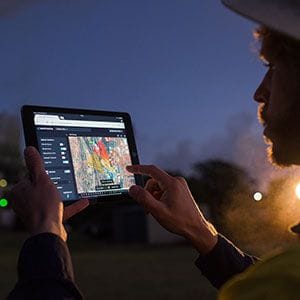 INFORMATION TECHNOLOGY
2018 rank: N/A
Market Cap: $128.6m
FY19 Revenue: $7.7m
FY19 Loss: $6m
Listed: 2008
CEO: Peter White
CEO Salary: $415,303
From mines in South America to meat processing in New Zealand, Envirosuite provides the software for clients to monitor and manage different environments.
Both the private and public sector use its technology to pinpoint the source of issues and identify opportunities.
Envirosuite counts BHP and Goldcorp among its market-leading clients.

The company currently offers around half a dozen software solutions, including risk management and source identification. Through the latter, as an example, clients can find the root cause of foreign odours and dust permeating through the environment.
After identifying problems, Envirosuite is known for its predictive decision capability to generate solutions.

China represents the biggest opportunity for Envirosuite. The country is home to nearly 300 of the top 500 most polluted cities in the world, as measured by the World Health Organisation between 2008-2017. The Chinese Government announced a 10-year 'Beautiful China' plan in 2017 to clean up toxic air as well as and polluted water and soil.

This plan is playing into the hands of Envirosuite, which in September 2019 signed a binding agreement with a prominent Chinese investor, Zhigang Zhang, to strategically enter the Chinese market. Zhang has been in the business of environmental protection for more than 30 years.

Envirosuite may be actively pursuing China, but right now, it has a relatively evenly split business around the world.
Europe and the Middle East account for 27 per cent of the annual recurring revenue profit pie, followed by Australia and New Zealand at 25 per cent, and North America and South America 24 per cent respectively.
Waste and wastewater account for 41 per cent of annual recurring revenue by industry, followed by mining at 22 per cent.
---
50. MOTORCYCLE HOLDINGS LIMITED (MTO)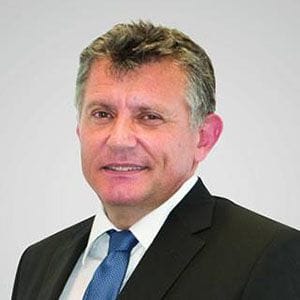 RETAIL
2017 Rank: 41
Market Cap April 2018: $207.33m
1H18 revenue: $140m
1H18 profit: $4.18m
Staff: 500
MD: David Ahmet
MD salary: $977,704
Listed: 2016
Australia's largest motorcycle dealership had another record year, recording record motorcycle sales and revenues in the first six months of FY18.
However, the company reported a drop in net profit of 25 per cent to $4.2 million for the half year as it continues to increase its market share despite the "adverse conditions" in the motorcycle sales industry.
Founder and managing director David Ahmet started the business with a single dealership in 1989 at Moorooka, funded by mortgaging his mother's house, and today Motorcycle Holdings sells more than 15,000 bikes each year through its 34 franchises and 27 dealerships.
The company bought Cassons, a wholesaler and retailer of motorbike accessories and parts for $123 million in the first half which Ahmet says made "strategic sense".
The new stores and the Cassons acquisition will provide significant opportunities to lift sales and reduce costs across the group as the industry as a whole faces a downturn in sales.
---
CLICK BELOW FOR THIS YEAR'S TOP 50
Market caps based on end of trading October 10, 2019
Get our daily business news
Sign up to our free email news updates.